Conclusions from the Monaco Grand Prix
Max Verstappen enjoyed one of those days when everything fell into place to seize the advantage in the Drivers' World Championship for the first time.
Here are our conclusions from a Monaco Grand Prix that was not the most thrilling spectacle, but certainly elevated the 2021 title fights to a new level.
Red Bull's Max-imum returns
🗣 "I'm super happy to win the #MonacoGP 🇲🇨 It's such a tricky track and you need a smooth weekend so I'm very pleased with what we have achieved as a Team and of course with Honda." @Max33Verstappen on his win 🏆👉 https://t.co/fuV9pd5JiL pic.twitter.com/YAPI6lcikV

— Red Bull Racing Honda (@redbullracing) May 23, 2021
When they woke up on Sunday morning, Red Bull surely cannot have hoped for such a rewarding afternoon.
With Verstappen and Sergio Perez due to start second and ninth respectively, and the streets of Monte Carlo so difficult to overtake on, such a swing in the standings was the stuff of dreams rather than expectation.
But they got a huge helping hand on a day when everything fell Red Bull's way.
Only two of the 20 drivers failed to complete a race which, unusually for Monaco, did not feature a Safety Car. One did not even get to start it. And, best case scenario for Red Bull, they were the duo most likely to deny Verstappen a first win in the Principality he now calls home.
Charles Leclerc and Valtteri Bottas' misfortune – of that pair, only the Finn was entirely blameless – assisted Red Bull massively, and yet they still had to deliver.
They did so most impressively, and nobody more so than Verstappen whose performance was faultless, showing his credentials as a potential World Champion once more.
Let's not forget Sergio Perez either, though. It had been another disappointing qualifying for the Mexican, but he has built his reputation around strong Sunday drives and this was another, improving from his P9 grid slot to finish fourth, just behind Lando Norris.
That was fundamental to Red Bull leapfrogging Mercedes in the Constructors' World Championship and while Perez is not yet the consistent force his team would like him to be, he is doing his bit to ensure the battle for top team honours remains very much two-sided.
Perez may have felt he could have been a second Red Bull driver on the podium, but this was very much an occasion when his team 'took it to the Max' in every way.
Check out all the latest Max Verstappen merchandise via the official Formula 1 store
"Disaster day" for Mercedes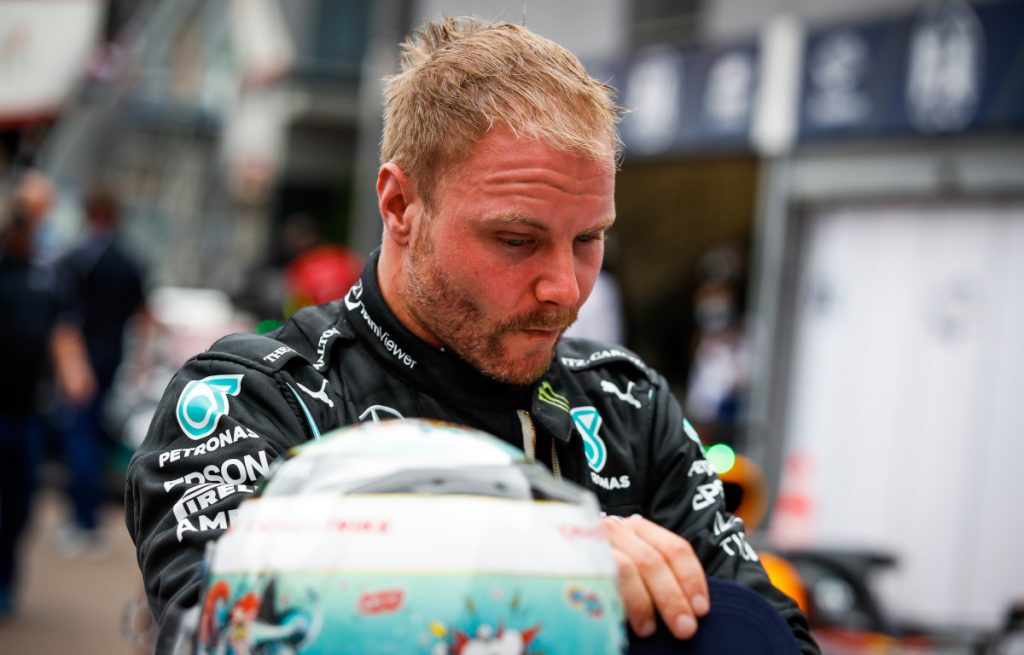 The only good news for the World Champions was that they had not dressed up in fifties-style clothing.
Unlike, of course, the 2019 German Grand Prix, which also went horribly for Mercedes in their 200th F1 race and was described by team principal Toto Wolff in the Drive to Survive documentary series as a "f***ing sh*t, awful day at the office".
They had another to forget at last year's Sakhir Grand Prix, but at least both titles were in the bag by then.
As in Bahrain last December, Bottas was the victim of a botched pit-stop in Monaco which this time forced him into retirement when a wheel got stuck on the car.
"It's a big mistake by us and it should not happen," said the Finn, who has actually sounded less diplomatic when talking about other incidents this season which were not as significant as this one!
Ironically, given he is enduring something of a season from hell, Bottas will be among the few at Mercedes who can actually feel quite positive about the job they did this weekend.
He got more performance out of his car than Lewis Hamilton did and was in contention to start on pole until Q3 was red-flagged because of Leclerc's crash.
But if there is one thing we know about Mercedes, it's that they never allow a blip to turn into a slump.
The last time they were on the back foot was in pre-season testing, and what happened? Through Hamilton, they went and won three of the first four races.
Wolff, who said that for his team and Leclerc this had been a "disaster day", will expect nothing other than a rapid response to this setback at the next race in Baku.
And so will Hamilton, who is not afraid to call out the team either over the team radio or in the media pen afterwards, knowing that confronting mistakes and addressing them swiftly is one of the things that have made Mercedes seven-time World Champions.
They may never be more dangerous than they are now. Red Bull will know that and, hopefully for them, be well prepared for it.
Sainz pointing the right way at Ferrari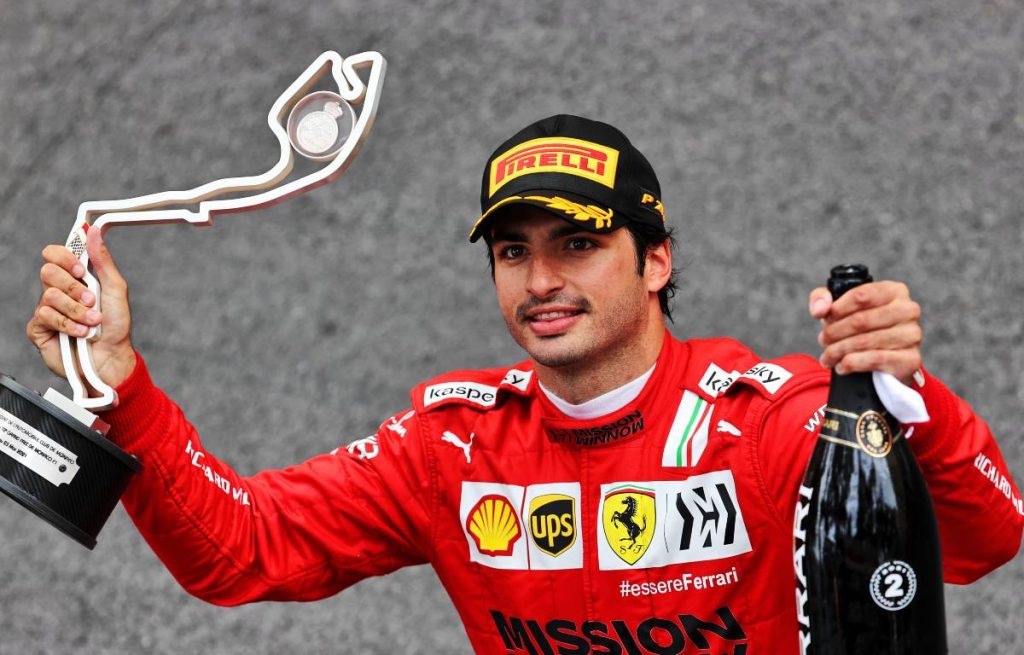 You can rightly say it was his own fault for crashing at the end of qualifying.
You might even suspect there was more to it than a simple driving error, while pushing too hard, that sent the car into the barrier (which is surely all it was).
But you would have to be pretty hard-hearted not to feel some sympathy for Charles Leclerc at having to watch his 19 opponents contest a race he should have been starting from pole position, and one around the streets of his home Principality.
All is not lost though. Ferrari were much more competitive in Monaco than they have been since the early autumn of 2019, before the FIA found something they did not like about their engine.
That will encourage the 23-year-old Monegasque greatly, but there is another aspect that may just be playing on his mind – the highly promising start Carlos Sainz has made with the Scuderia.
The two drivers appear to get on very well, a bit like Sainz and Lando Norris did at McLaren – and it's good to see how that 'bromance' relationship has stayed intact after the former colleagues both finished on the podium in Monaco.
However, Leclerc, who became Ferrari's golden boy at the expense of Sebastian Vettel, could be excused for feeling slightly uneasy about just how well his Spanish team-mate is doing, now just two points behind him in the standings.
Not too many costly mistakes will be tolerated by the ruthless Scuderia, however talented and highly regarded a driver may be.
And Leclerc ought to be aware of that as he heads to Baku – where, the last time F1 visited, he put the Ferrari in the wall during qualifying…
Honourable mentions to…
Lando Norris – Has already trebled his previous number of podiums this year. He and McLaren look a perfect fit in that new multi-year contract. It was also a great way to mark the team's special retro livery.
Sebastian Vettel – Much his best weekend for Aston Martin so far and hopefully an indication that he is firmly back on the up after a difficult start.
We couldn't have said it better ourselves. 💚

Debrief the #MonacoGP with #SV5.

— Aston Martin Cognizant F1 Team (@AstonMartinF1) May 23, 2021
Antonio Giovinazzi – For scoring his first point of the season. He is now looking consistently the stronger Alfa Romeo driver ahead of Kimi Raikkonen.
Nikita Mazepin – Well, let's just call it a mention anyway, for not doing a Nikita Mazepin.
"It's a good thing at this race that we got to the end of it with both cars unharmed," said Haas team principal Guenther Steiner pointedly in the team's press release.
Follow us on Twitter @Planet_F1 and like our Facebook page