Lewis Hamilton is top of the class in the Monaco Grand Prix driver ratings, but plenty of praise for those behind in a tense race at Monte Carlo.
Our friends at Late Braking are back once again to go through the field and give their verdicts. The scores are in…
Lewis Hamilton – Despite all of his doubts throughout the race, the narrow streets of Monaco worked in his favour as Hamilton picked up win number three in the Principality despite significant pressure from behind.
Tyre management has arguably been the biggest weakness of Hamilton's career but he did a great job on worn medium tyres to hold off his rivals and open up his championship lead to seventeen points. Saving Mercedes who admitted that they put the wrong compound on his W10.  9
Sebastian Vettel – Six races in to the season and it's Sebastian Vettel who has finally ended Mercedes run of one-two finishes as he came home second following Verstappen's penalty.
Following the shambles of Saturday, Vettel looked in control during the race and managed his tyres more effectively than those around him. It might not have been the win that Ferrari need but splitting the Mercs is at least a starting point. 8
Valtteri Bottas – F1 is a cruel game that is often won and lost on tenths of a second. Bottas could definitely argue that case as he missed out on the all-important pole position on Saturday.
Pitting after Hamilton cost him as he was beaten out of the pit lane by Verstappen, a penalty for an unfair release rectified that one but the ensuing puncture forced him back into the pits which affected his battle against Vettel. The championship deficit goes from seven to seventeen points and the onus is once again on Valtteri to fight back.  8
I gave it my all today! Looking at our pace and performance we were strong. Too bad we missed out on the podium, but I had a fun race 👊🏻 #KeepPushing 🇲🇨 #MonacoGP pic.twitter.com/WmynHkQySP

— Max Verstappen (@Max33Verstappen) May 26, 2019
Max Verstappen – A spirited and gutsy performance from Verstappen that was cruelly not rewarded with a podium. A penalty that he could do little about pushed him back two positions but not before giving his all to overtake Hamilton for the lead.
It wouldn't be unfair to consider whether the Verstappen of a year ago would have been mature enough to patiently stick behind Hamilton for so long, and even when he lunged for victory late in the race, there was still an element of control behind the move. 8
Pierre Gasly – 5th place plus fastest lap is a prediction that I'm sure many made before the start of this race and it soon came to fruition. Starting 8th thanks to a penalty, Gasly worked his way into the top 5 with no real hope of catching the top 4 drivers.
The result was Gasly deciding to pit in the closing stages and obtain the fastest lap which he duly delivered on. Still, it's another weekend where Verstappen showed what the car is capable of and Gasly was a long way off that mark.  6
Carlos Sainz – Monaco is so often a game of strategy rather than pace and whilst Carlos Sainz was a long way from slow, it was definitely the former that gave him P6 in the Grand Prix.
His decision not to pit under the safety car worked out a treat and from there it was just a case of keeping the pesky Toro Rosso drivers behind him. 8
Daniil Kvyat – The revival of Daniil Kvyat's career continued at Monaco as he secured his best ever finish for Toro Rosso. Another who benefitted from refusing to pit under the safety car, Kvyat responsibly led home his teammate and secure the double points finish they should have had in Spain. 8
Alex Albon – It's hard to not be impressed with Albon and how he has adapted to F1 so quickly. Debut races at Monaco are a long way from a walk in the park but Albon was quick all afternoon and was rewarded with his best F1 finish to date. 7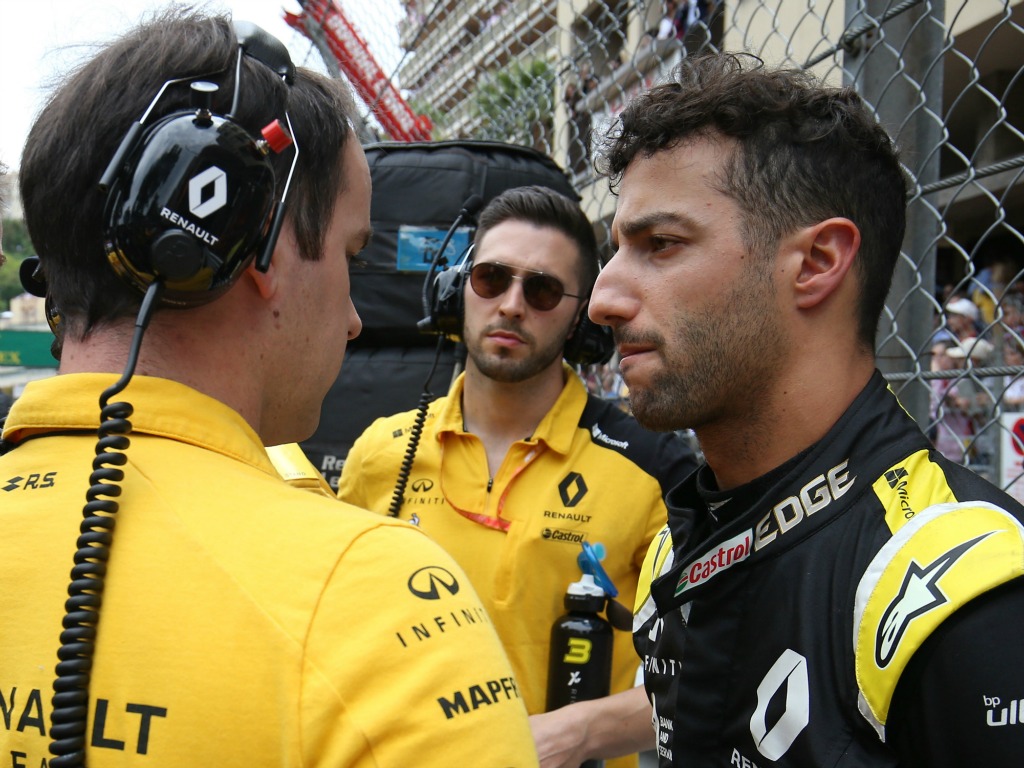 Daniel Ricciardo – The 2018 Monaco Grand Prix winner can't have been expecting a similar story this time around but he would have hoped for a little more than P9 after the first few laps. Pitting under the safety car seemed like a sensible idea but being held up behind slow cars seriously cost him and he did well to salvage points. 7
Romain Grosjean – A lot of attention will be put on Hamilton's 67 lap stint on the medium tyres to end the race but spare a moment for Romain Grosjean who completed 50 laps on the soft tyres before making his one and only pit stop. 7
His effective management of tyres and clever strategy helped him to points but as usual it wasn't all good for the Frenchman as a penalty cost him a position to Ricciardo at the death.
Lando Norris – All aboard the Norris train. For whatever reason, Norris seriously struggled with his pace as he found himself losing massive chunks of time to the cars ahead but Monaco is the one track you can get away with that as track position is king.
He very nearly helped himself to points but agonisingly missed out. 6
After this incident, I'm just very happy with the outcome of my day. That we all can go back home safe and sound with our families. For the safety of the marshals I hope it never happens again! 🙏 #MonacoGP #Checo11 pic.twitter.com/PP8Me3Frlz

— Sergio Pérez (@SChecoPerez) May 26, 2019
Sergio Perez – From as early as Thursday, it became pretty clear that Racing Point would struggle to get into the top 10 on race day and that proved to be the case as Perez led home the pink panthers in 13th. His highlight was an attempted move on Magnussen, only for K-Mag to cut the chicane, which he was later penalised for. 6
Nico Hulkenberg – The best of the rest from 2018, Hulkenberg isn't having things go his way in 2019 thus far with Ricciardo looking quicker by the weekend.
The Renault promise of 2019 is fading fast and he has now gone four races without scoring. Something that didn't happen to him at all in 2018.  5
Kevin Magnussen – No doubt Magnussen is quizzing the millionaires of Monaco as to whether they can create a time machine. Looking quick all weekend, it was the fateful decision to pit under the safety car that cost him points. A five-second penalty for cutting the chicane to gain an advantage over Perez also didn't help.  6
George Russell – It's hard to fault anything Russell is doing right now as he constantly beats his teammates and he even beat a few other drivers this time round. 15 seconds behind the next car up the road might sound like a lot but over a 78-lap race in a Williams, I would say that's pretty impressive.  8
Lance Stroll – After a tenth straight Q1 elimination, this was always set to be a tough race for Stroll and so it proved to be. A five second penalty didn't help him but at no point was he set to challenge the points-scorers. 5
Kimi Raikkonen – Officially speaking, this was the worst result for Alfa Romeo/Sauber since the Monaco Grand Prix in 2017 with Kimi the better of the two drivers in 17th. A tough qualifying session indicated a long Sunday was ahead of the Finn and that's exactly what happened on a not so happy 300th race weekend . 5
Robert Kubica – For the first time this season, Kubica was not classified last. After receiving a hefty tap from Giovinazzi early in the race, he kept the Italian behind for the rest of the race and came home P18.  6
Antonio Giovinazzi – Only three drivers have failed to score this season. The two Williams guys and Giovinazzi. Not a great look. This was a torrid weekend and one that falls in the 'one to forget' category. 4
Did not finish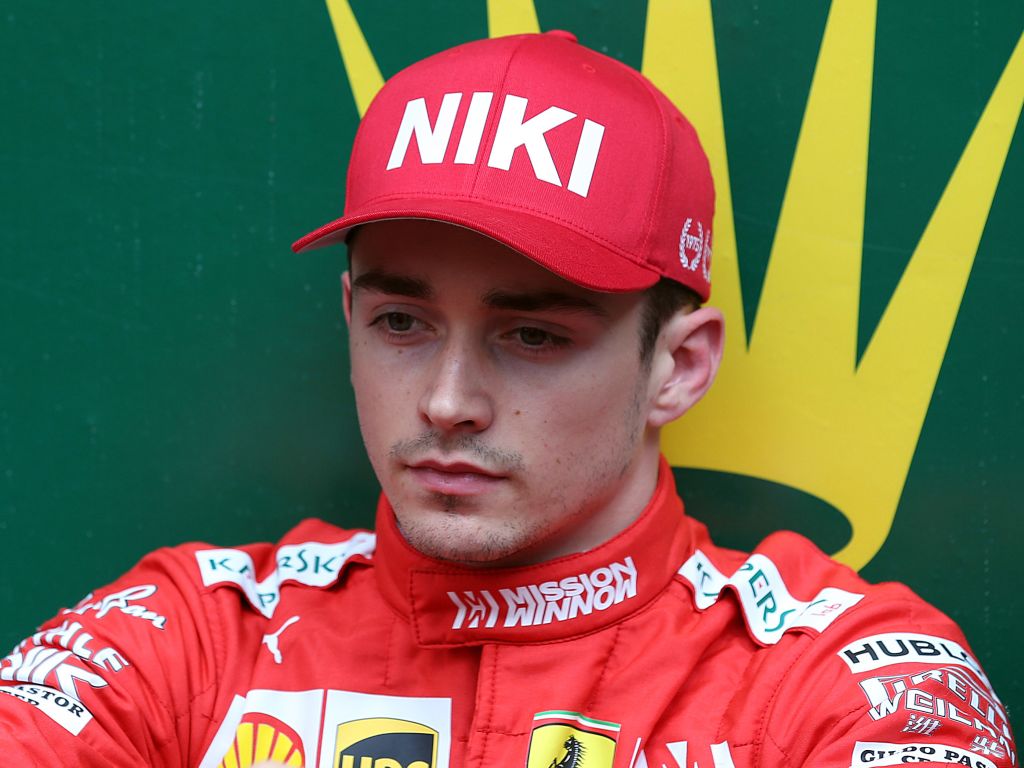 Charles Leclerc – Leclerc said on Saturday that he would attack this race with everything he had and he wasn't lying as he made a few daring overtakes early in the race. The one on Hulkenberg failed to work though as he received damage that caused him to retire.
The bulk of the damage was done on Saturday and doesn't fall on Leclerc's shoulders but that doesn't make him blameless. Verstappen scored points after starting P20 last year so all hope should not have been lost. Perhaps a more conservative approach would have been wiser. 5
The Monaco Grand Prix driver ratings are courtesy of the good folks at Late Braking. You can check them out in the following places:
Subscribe to Late Braking on YouTube
Follow Late Braking on Twitter