There must always be a place for Monaco in Formula 1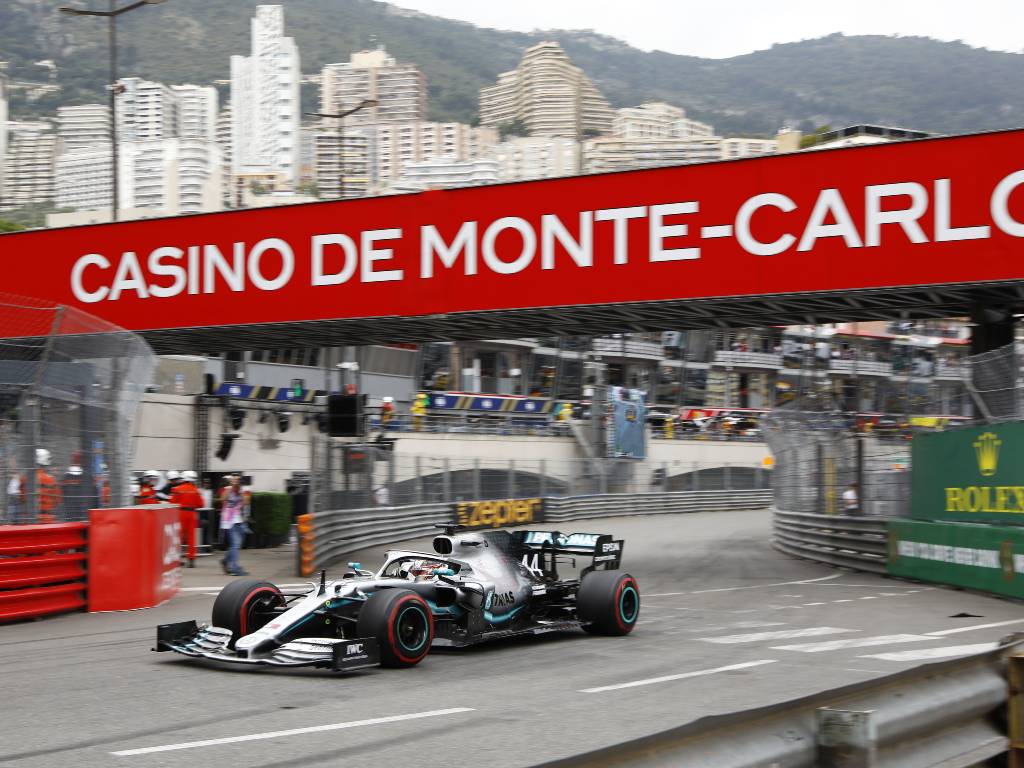 What sets Formula 1 apart as the pinnacle series of motor racing?
The best drivers, certainly. The most technologically advanced cars, if not necessarily the fastest. And for sure the greatest array of circuits that forms an ever-expanding calendar.
History also helps, of course. F1 celebrated its 70th anniversary last year and Sky documentary series 'The Race To Perfection' took us back through the ages, reliving the unforgettable moments that have occurred since 1950.
Quite a bit of the archive footage was from the Monaco Grand Prix down the years, and that was no coincidence. The annual trip to Monte Carlo in late May has long been regarded as the jewel in F1's crown, it's Wimbledon or it's Masters, it's The Derby or it's FA Cup Final.
But much like those latter two events, which have lost some of their lustre, many F1 fans now decry Monaco.
They believe it has lost its relevance, being a street race in which overtaking is nearly impossible, thus producing a processional, turgid grand prix in which the leader drives several seconds a lap slower than the car's potential to preserve tyres, knowing those behind will have the devil of a job getting past.
That cannot be denied on the evidence of recent years. But it has not always been the case.
And that is why, amid recent reports which have been denied by Formula 1, I personally hope the Monaco Grand Prix is not cancelled for a second straight year due to the pandemic.
Yes, I know, if the race does go ahead on May 23 as scheduled, it could be just like 2019 when Lewis Hamilton was always in control and if Max Verstappen had not incurred a five-second penalty for an unsafe release in the pits, the top four would have been classified in exactly the same order they had started on the grid.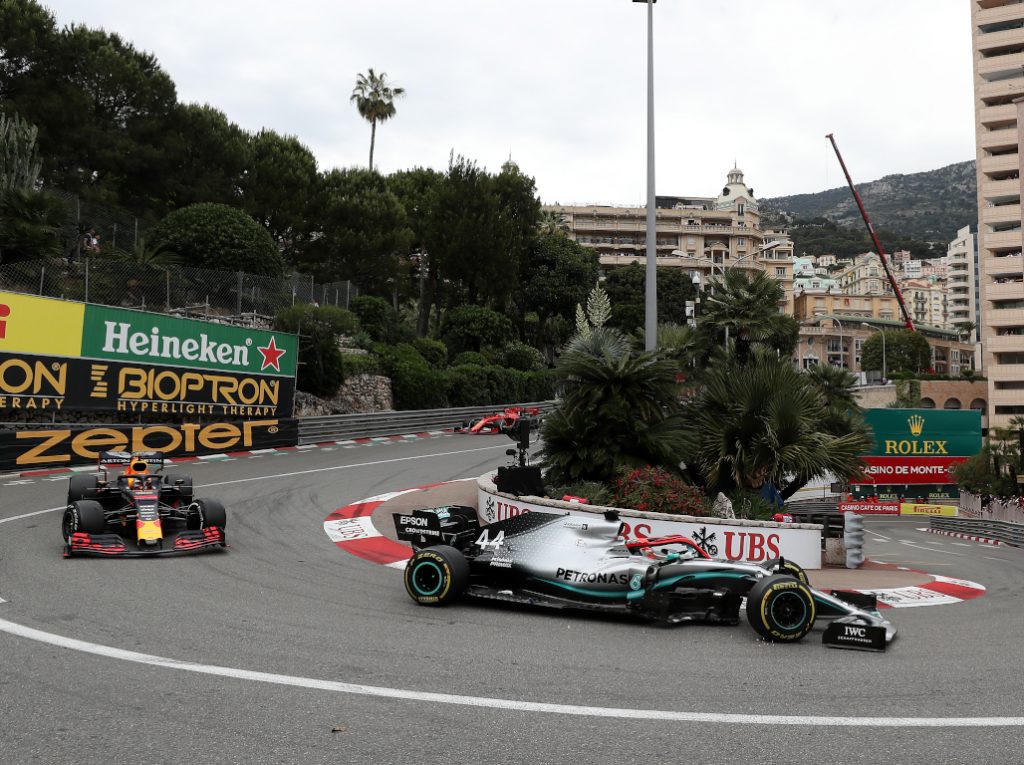 With the relatively static regulations for 2021, if, but more likely when, Mercedes continue their dominance it could be déjà vu with Verstappen in the Red Bull sitting on Hamilton's tail for the vast majority of the 78 laps.
Not the most satisfying spectacle, of course, even for the most ardent Hamilton fan, who would want to see their hero roaring off into the distance just like the seven-time World Champion he is.
However, winning a Monaco Grand Prix does require a different but equally admirable skill-set, that of intense concentration and supreme driving accuracy to avoid those constricting barriers which are flashed past lap after lap with barely a hair's breadth to spare.
What about the more aesthetic side of what Monaco offers? To some, that may not matter. They may be perfectly happy watching Mercedes, Red Bull and Ferrari battling for position on any Hermann Tilke-designed circuit, just as long as it has enough overtaking places.
Check out the new 2021 collection on the official Formula 1 store!
Personally, I like a grand prix with a bit of scenery. Of course, what happens on track is far and away the most important thing, but how boring would it be to watch every race on an oval, for example?
For me, there has always been something special about seeing cars negotiate the Grand Hotel hairpin, the tunnel, the swimming pool section, La Rascasse.
One of the first grands prix I remember watching was Monaco 1982 when 31 drivers entered, 26 qualified to start and as rain began to fall towards the end, chaos ensued. Amid utter confusion, after Alain Prost had thrown away what looked a certain victory by crashing, Riccardo Patrese in the Brabham trundled home to win despite a spin of his own.
"Certainly the most eventful, exciting, momentous grand prix I have ever seen," said Murray Walker in commentary as Patrese took the chequered flag. I was hooked.
That's what can happen at Monaco. There have been other classics too. Oliver Panis winning for Ligier in 1996 stands out, while the following year's race, which ended in victory for Michael Schumacher, was another dramatic one.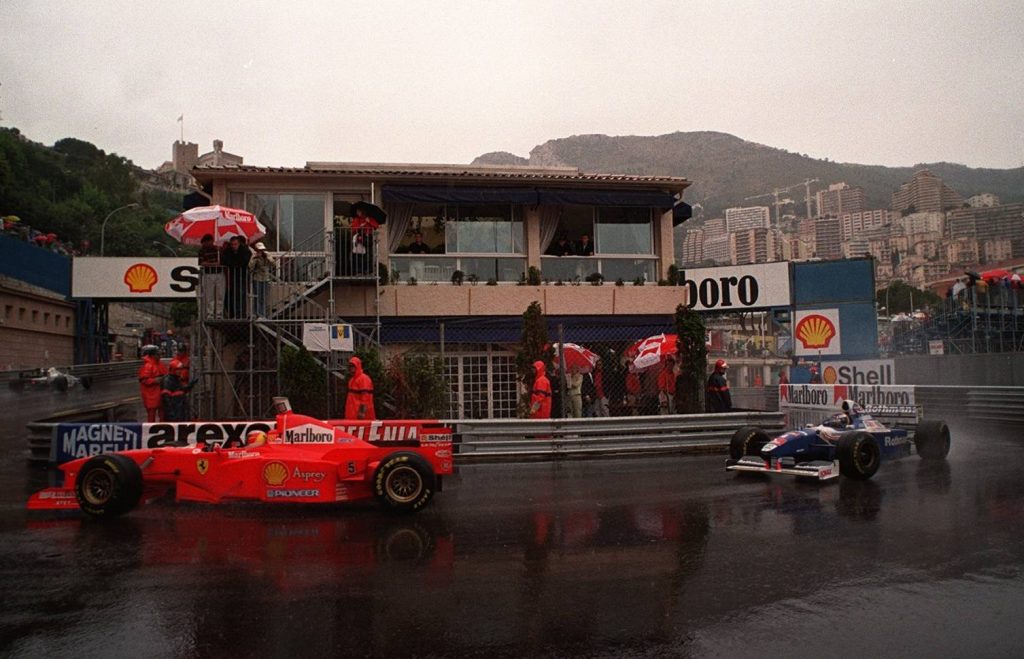 Monaco's entertainment value is, admittedly, increased considerably by rain. But hopefully it should also be helped by the new regulations being introduced for 2022 that are intended to make overtaking easier. Let's hope that also applies on the streets of Monte Carlo.
The glamour and glitz, star-studded party yachts in the harbour, celebrities on the grid, the Royal Family handing out the prizes…that's not everyone's cup of tea, understandably.
But it is undeniably part of Formula 1's history and surely broadens the sport's global audience for at least one weekend a year.
Should it become consigned to the museum or still be a part of the calendar going forwards? Very much the latter, in my opinion.
Different types of tests are still needed and the prestige remains. "Monaco is my favourite race of the year because of all the adrenalin and excitement you get from it," said 2018 winner Daniel Ricciardo.
And that's probably not just because Ricciardo, Hamilton, Verstappen, Valtteri Bottas etc can roll out of bed and quickly commute to the paddock, living in Monaco as they do.
Incidentally, the last 19 editions of the Monaco Grand Prix have been won by 12 different drivers, so it may not be as predictable as it seems.
From this side, it remains relevant and should keep its late-May date on the calendar.
I, for one, hope the rumours of cancellation for 2021 are indeed untrue.
Jon Wilde
Follow us on Twitter @Planet_F1, like our Facebook page and join us on Instagram!