Winners and losers from Monaco GP qualifying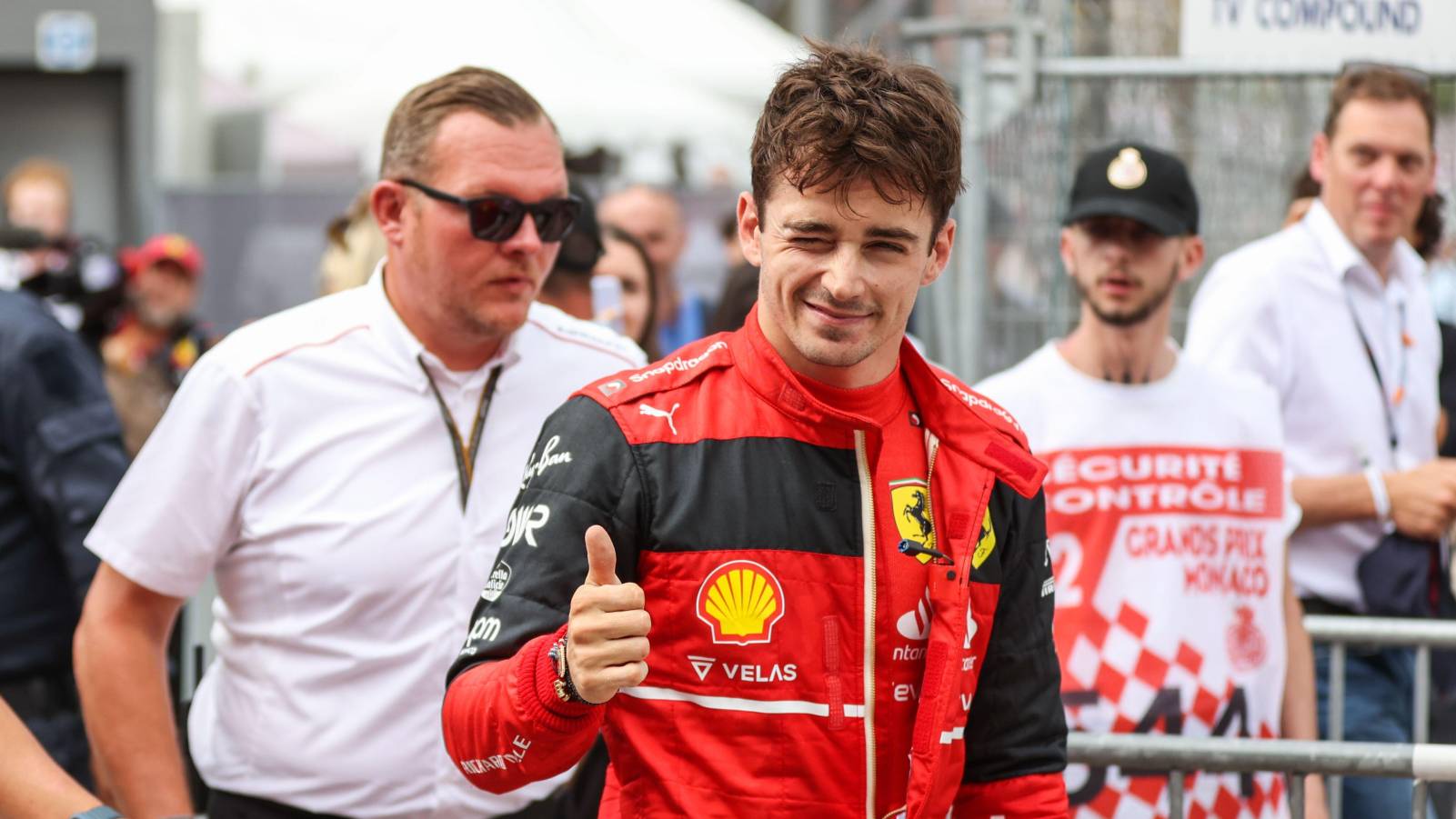 Monaco Grand Prix qualifying can make or break a team's or driver's race weekend – and some of those weekends look very much broken after it this year.
Here are our winners and losers from Saturday's action…
Winners
Charles Leclerc
👏 – Charles Leclerc secures back-to-back Monaco pole positions for the first time since Nico Rosberg in 13 & 14.#F1 | #MonacoGP pic.twitter.com/3BFtJ2mWQ8

— Planet Sport (@PlanetSportcom) May 28, 2022
For the second year in a row, Leclerc claimed pole position on home turf. This time though, he did not also crash in the same session.
The Ferrari man was the fastest man on track throughout qualifying, topping Q1, Q2 and Q3, and did not make a single mistake. It was simply the perfect Saturday showing.
After his DNF last time out, he desperately needed a strong home race for the first time, and it is looking very likely he will have one.
Lando Norris
Norris' goal would have been to make it into Q3 and beat his midfield rivals. The McLaren man achieved that goal and then some.
He made it into the top 10 with ease and once there, managed to go faster than both Mercedes drivers too, earning himself a starting position of P5.
If he does not make any mistakes or get any bad luck in the race, he will surely consolidate his P7 position in the championship at least, putting some distance between himself and the rest of the midfield.
Alpine
P7 and P10 may not seem an incredible qualifying result for Alpine, but all things considered they had a better Saturday than any team bar Ferrari.
They have two cars in the top 10 on the grid for a race where you are fairly likely to finish where you start, and they are the only midfield outfit who do.
The French team now have an excellent chance of not only taking P5 from Alfa Romeo in the standings but also closing the gap to McLaren and putting some distance between themselves and those behind.
Sebastian Vettel
Impressive work from #SV5 out there. 💚

Now our focus switches to the race. Bring it on!#F1 #MonacoGP pic.twitter.com/kjP4YYWTuj

— Aston Martin Aramco Cognizant F1 Team (@AstonMartinF1) May 28, 2022
Given Aston Martin's struggles, you would have assumed Vettel would have been knocked out in Q1 in Monaco. But while his team-mate Lance Stroll was, the German put in an excellent performance to secure a top-10 start.
Much like last year, he looked to be at his very best on the street circuit in qualifying, being in another league altogether to Stroll and beating a number of drivers in faster cars on his way to P9.
He was arguably the driver of the day and going by his performance, we would not bet against him claiming that title again on race day.
Losers
Max Verstappen
Verstappen is usually one of the best drivers on the grid in terms of qualifying pace, but that was not the case throughout the most important Saturday of the season.
The Dutchman was second best to his team-mate Sergio Perez throughout practice and that remained the case in qualifying. The Mexican was comfortably quicker than him in Q2 and faster in Q3 too, as were both Ferraris.
Verstappen now will not fancy his chances of winning at the circuit for a second year in a row and with Leclerc on pole, he will not fancy his chances of retaining the championship lead either.
He has also now been outqualified by a team-mate more than once for the first time since 2018, and we are only six rounds in. He will not like that.
Daniel Ricciardo
We're with you, DR. Let's bring the fight tomorrow. 🍯🦡#MonacoGP 🇲🇨 pic.twitter.com/h0ggZSn22c

— McLaren (@McLarenF1) May 28, 2022
In our preview for the weekend, we wrote that whether Ricciardo's terrible showing last year was a one-off or if the man who was once one of the best on the grid at this track is long gone would become clearer this weekend. After qualifying, the latter seems the more likely answer.
The McLaren seemed to be one of the strongest midfield cars in the hands of Norris who qualified P5, but again the Australian was nowhere near his team-mate, not getting close to joining the Briton in Q3.
Monaco used to be a place where it was abundantly clear Ricciardo was one of the best drivers on the grid. Now, it is turning into a place where it is abundantly clear he is not.
Zhou Guanyu
Heading into the weekend with only one point compared to his team-mate's 38, Zhou really needed a top-1o finish at the Monaco GP, but it now looks all but certain he will not get one.
The Alfa Romeo driver was hugely unlucky in Q1. He had to abort a flying lap due to a red flag and then did not get across the line in time to do another after the restart.
As a result, he will start from the very back of the grid and barring any miracles or sheer chaos, will spend the entirety of his Sunday there.
Pierre Gasly
Gasly looked set to make it into Q3 before qualifying after finishing each practice session well inside the top 1o, but ultimately he did not even escape Q1.
The Frenchman was another casualty of the late red flag, unable to set one final flying lap, and will start down in P17 as a result.
He would have fancied his chances of scoring big points in Monte Carlo to really kick-start his season, but instead a somewhat frustrating start to the year will continue.