After an action-packed Wednesday, attention turned to McLarentine's Day. Let's take a closer look at the new MCL34…
Was it their attempt at a Hi Vis jacket people joked? No, it was a preview of what was to come.
14.02.2019 🛍️ pic.twitter.com/A1yde56qPC

— McLaren (@McLarenF1) February 11, 2019
In fact, McLaren have proved themselves to be quite the romantic type with their #McLarentinesDay campaign – and their Valentines Day date is the MCL34 – you can't get more Formula 1 than that.
Do you believe in love at first sight?
It's about more than just swiping right.
Dressed in papaya, shiny and new,
Under the covers, #MCL34 waits for you.
#McLarentinesDay 🧡 pic.twitter.com/SOEuKb4ZBz

— McLaren (@McLarenF1) February 14, 2019
Carlos Sainz got in on the act showing us his 2019 helmet design, this will be his first season with McLaren after finishing his Renault loan from Red Bull at the end of 2018.
Hola hola!!😁
Aquí tenéis unas fotos de mi casco para este año! Qué os parece? Para el diseño final de Australia se aceptan ideas y propuestas! / Here you have my 2019 helmet design!! Any ideas/improvements for the final design of Australia? #carlo55ainz #outoftheblue #newdesign pic.twitter.com/wGD7DqBTgs

— Carlos Sainz (@Carlossainz55) February 14, 2019
And this team-mate Lando Norris, also new to the race-seat after spending time in Formula 2 and as a McLaren junior, was not to be outdone.
Here's a little something I've been working on this winter 🎨 #L4NDO pic.twitter.com/SIURr7frFT

— Lando Norris (@LandoNorris) February 14, 2019
We'll take one please.
McLaren launch. Biscuits already taken..@McLarenF1 pic.twitter.com/9yKOpV7OYr

— Alan Baldwin (@alanbaldwinf1) February 14, 2019
Now the moment we were all waiting for, the MCL34's official reveal…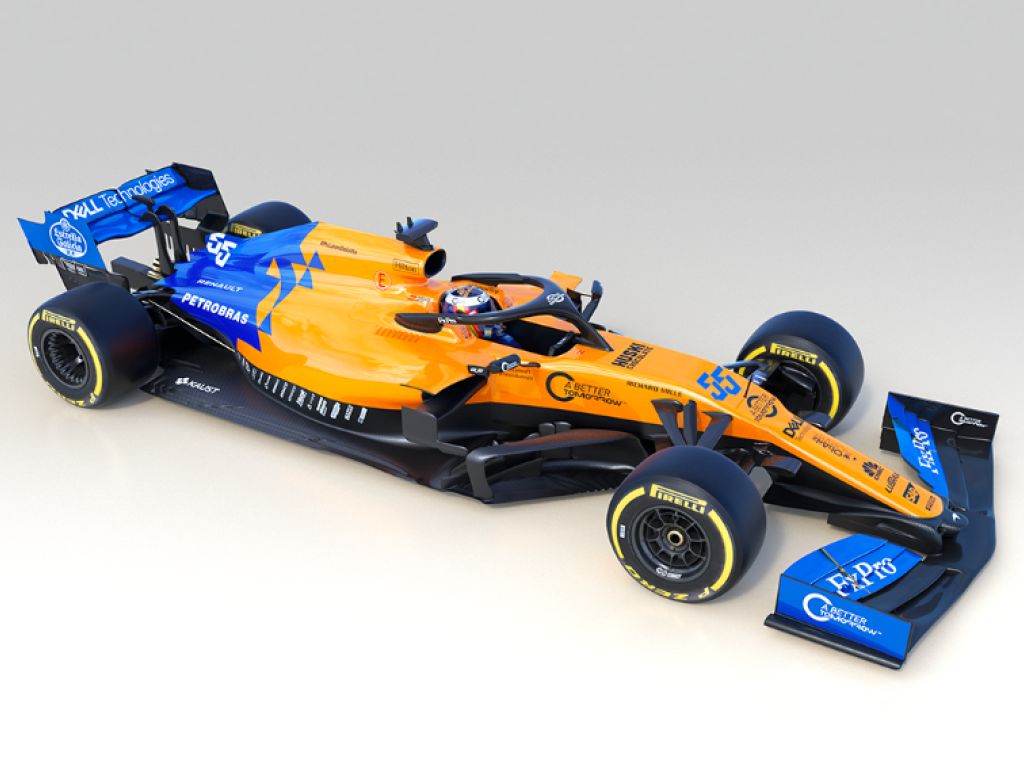 The papaya remains, but this year's edition features a lot more blue on the front and rear wings, as well as towards the back of the car, and we think it looks fantastic.
Welcome the @McLarenF1 MCL34 😎
Is this going to be the car to boost McLaren up the grid? 🤔 pic.twitter.com/oTA49Hy46t

— Racecar Engineering (@RacecarEngineer) February 14, 2019
That is a good question, will the MCL34 help McLaren return to where they want to be – fighting at the top of the grid? Well the looks are certainly better, so hopefully the speed is there to match.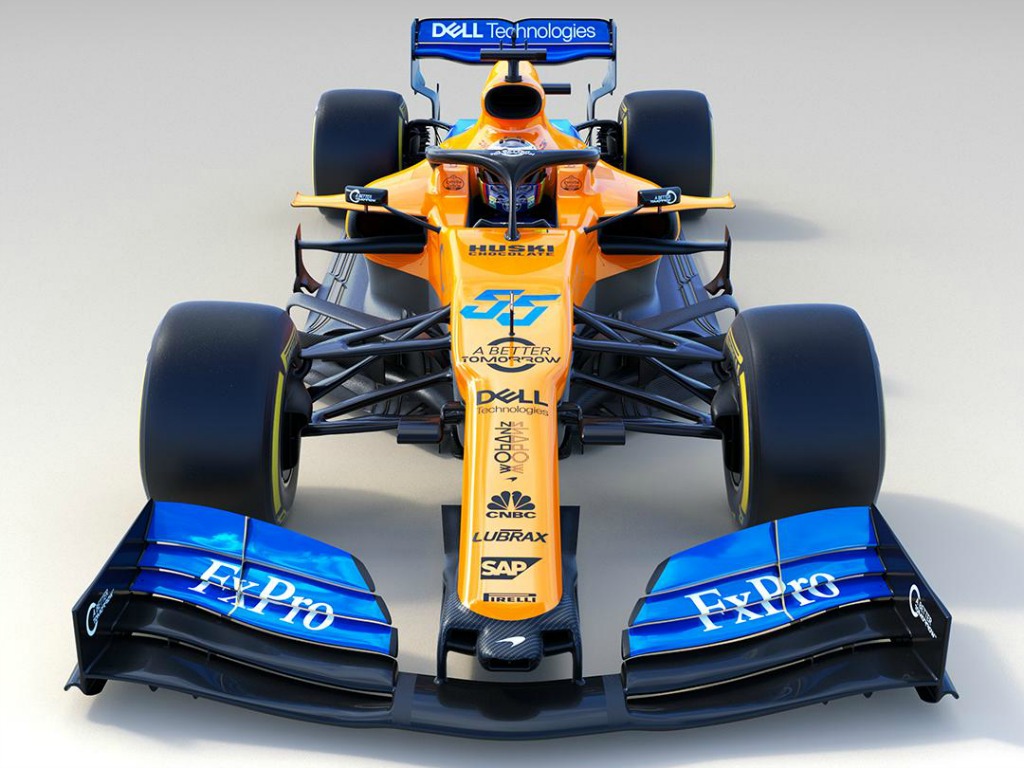 As McLaren put it themselves – "The MCL34 in all of her Papaya and Vega Blue glory."
This year Dell Technologies proudly have their name of the front of the rear wing, while FxPro have a nice spot on the front wing.
Among the other sponsors are the controversial British American Tobacco link-up, marking their presence with "a better tomorrow" displayed on the nose.
Huski Chocolate appear in-front of the halo – a Swedish chocolate company who signed a sponsorship deal with McLaren ahead of the new season, which also involves McLaren serving Huski products in their home-base and race hospitality.
Sainz's new sponsor Estrella Galicia appear on the rear-wing side.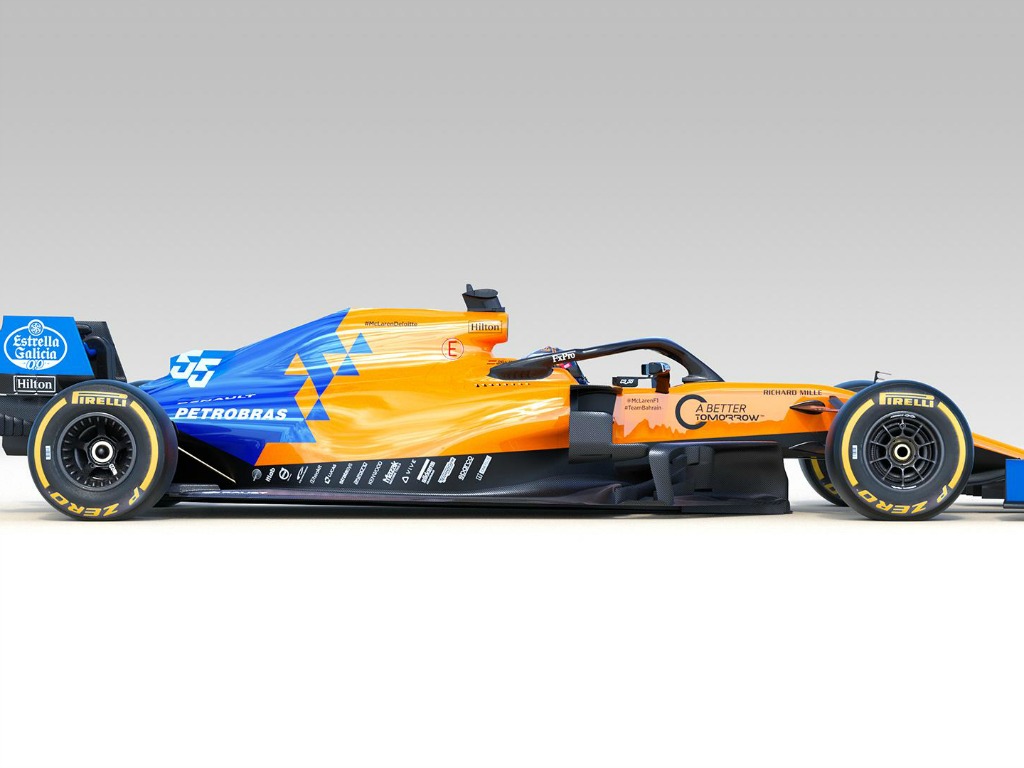 Huski signed up to be McLaren's rear-wing sponsor, and so they take their rightful place…
That's one good looking race car. Nice one @McLarenF1! https://t.co/P6Ih0GmWKJ

— Fantasy GP (@Fantasy_GP) February 14, 2019
McLaren also released pics of Sainz and Norris rocking their new look.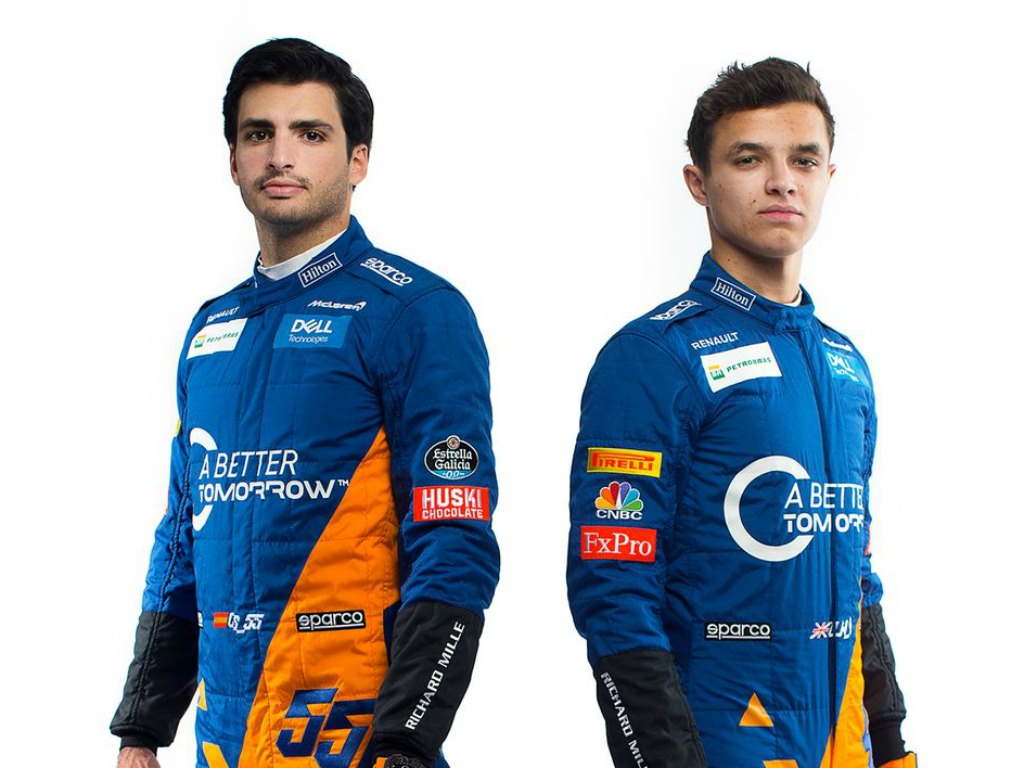 Looking smart!
Follow us on Twitter @Planet_F1 and like our Facebook page.