Is Netflix's Drive to Survive nearing the end of the road?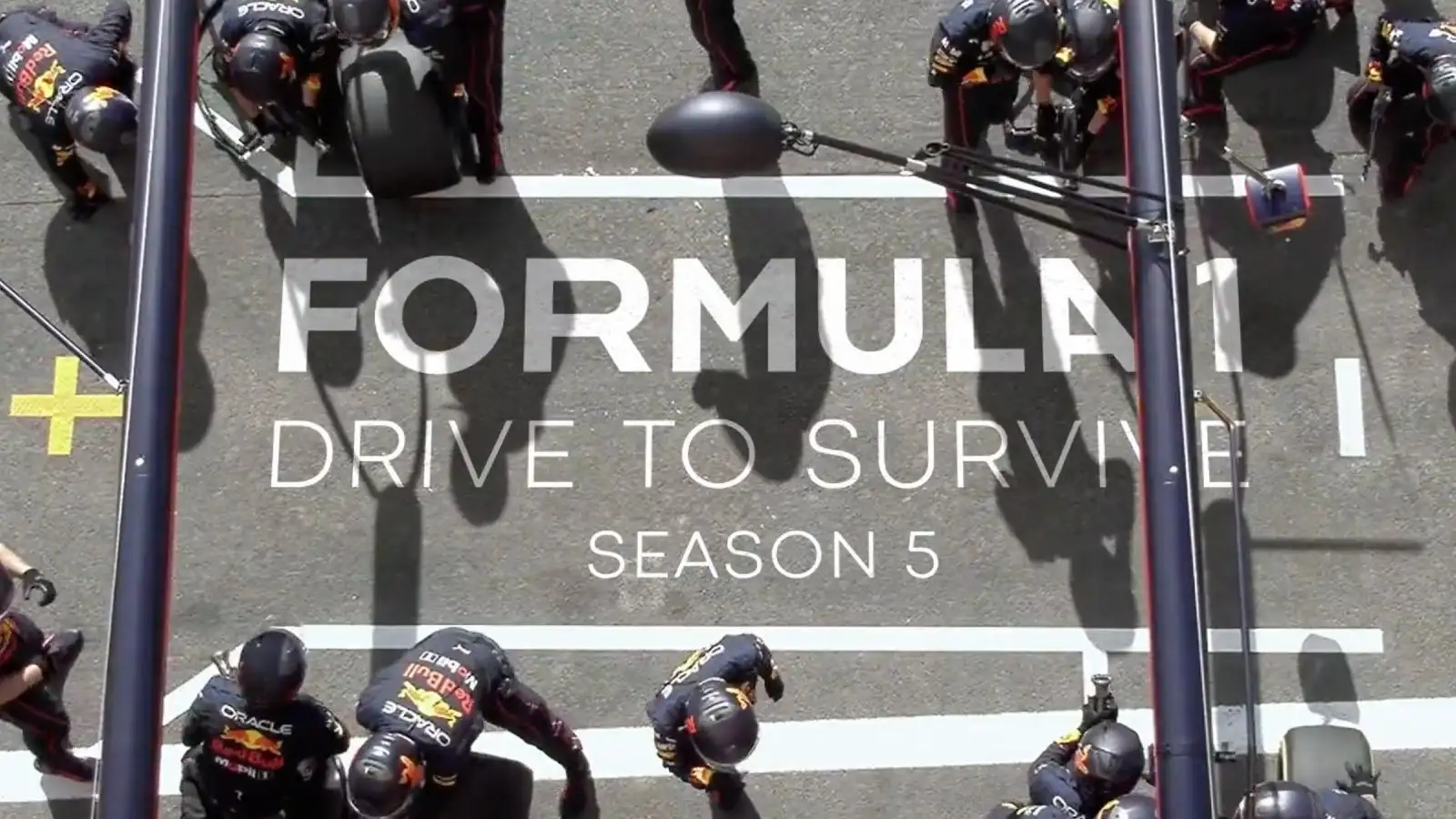 Mounting criticism over fake narratives have made those inside the paddock take another look at Netflix's hit series Drive to Survive.
In the history of sports documentaries, there is no other that can claim to have had such an impact on its subject matter as Netflix's Drive to Survive has.
The series, whose format has gone on to be replicated in tennis and gold, premiered in 2019 and has since reshaped the wider world's view of Formula 1.
Drivers are no longer nameless faces behind helmets, team principals have emerged from deep inside the team's pit garage to be recognisable stars and the sport itself has been propelled into the public consciousness.
Formula 1 is no longer a sport for the diehards. 108.7m viewers tuned into the 2021 Abu Dhabi finale and Drive to Survive's influence on that cannot be understated.
But, as the first teaser trailer dropped for its fifth season, is there an argument to be made that the series has served its purpose?
The phrase jumping the shark was first coined in the 1980s when Fonzie from Happy Days quite literally jumped a shark – but has taken on a new meaning to suggest that a show is chasing its former glory. Perhaps then it is the perfect metaphor for Drive to Survive in 2023.
From the off, the series has always had its critics in the way it portrayed certain events. Netflix has allowed itself to use a healthy dose of creative licence to tell stories their way even if that was not always the way it played out.
Lando Norris and Carlos Sainz's relationship at McLaren was distorted by moving a line of audio made by Norris from one race to another in a particularly memorable construction of a fake rivalry.
It was this aspect that prompted Max Verstappen to turn his back on the Netflix project, refusing to take part in sit down interviews meaning that for the 2021 campaign, his maiden Championship, Verstappen was reduced to an ever-looming background figure. Something of a bogeyman who other drivers talked about and could occasionally be seen walking through the paddock.
Verstappen was not alone in his criticism. Toto Wolff described it as "Keeping Up with the Kardashians", saying the series fabricated moments and said he hated watching it. Pierre Gasly said it was clear some scenes had been "made up."
PlanetF1 recommends
Battle lines are drawn as F1 and the FIA brace for civil war over Andretti entry
Road to Formula 1: 10 rising stars that you should keep an eye on in 2023
Mercedes junior team: The drivers looking to emulate George Russell's road to F1 glory
F1 president Stefano Domenicali also suggested Netflix needed to address the "fake drama" but the F1 chief's appearance in the teaser trailer suggests he has been persuaded.
Drive to Survive is supposed to serve as a fly-on-the-wall documentary but has been so fixated on creating its own narrative, it too has become a character in the very subject it is trying to portray.
Following a heated moment over the porpoising issue that saw Wolff reportedly lose his cool, his Red Bull counterpart Christian Horner suggested the presence of the Netflix cameras in the room had ramped up the "theatre" of the occasion.
It is the newly-released teaser that is maybe the clearest evidence of Netflix beginning to eat itself, becoming more focused on the drama that it has created rather than the one playing out on the track.
Formula 1: Drive To Survive returns February 24 — and here's your first look at Season 5! pic.twitter.com/17R4SAGck6

— Netflix (@netflix) January 12, 2023
During the 31-second teaser, a single word was spoken by an F1 driver and it was Verstappen. The Dutchman uttered "alright" when asked how he felt having relented and agreed to the interview and of all the moments in 2022, the fact that this was Netflix's focus point is telling of their mindset.
With the season just gone providing far fewer moments of real drama than 2021 did, it remains to be seen just what liberties Netflix will take in order to put out what they deem an acceptable product.
It is not just the fake narratives that have left a mark on the F1 community. In recent years, the world of Formula 1 has become more polarised than ever before.
Describing yourself as a Verstappen fan or a Hamilton one is akin to raising the banners of war with an increase in death threats and online abuse to those within the paddock.
While it cannot be blamed for such acts, it is fair to say Drive to Survive has helped nurture this tribalism with the way it portrays certain relationships and rivalries.
The goal and purpose of allowing the Netflix into the inner sanctum of the paddock was always to make the sport more accessible. Liberty Media knew if they were going to crack American then this was vital but is there an argument to say that it is job done? Time to pack up the cameras and go home?
The sport is more popular and healthier than ever. There will be three races in the key United States market. Drivers are recognisable names, teams just as much. Fans flock in their hundreds of thousands to tracks even for the practice sessions. If a new fan has not been drawn in by now, then there is a good argument to suggest they never will be.
Following widespread disapproval of last year's effort, there will be an increased focus on the upcoming season of Drive to Survive and how closely it resembles what actually happened.
Netflix do not release their viewing figures but given it is into its fifth season, it can be presumed Drive to Survive is a worthwhile investment, so, it is unlikely they will be so easily persuaded to give up their cash cow. But, another step towards the scripted world they have created and away from the reality of the sport and fans may soon start switching off.