Closing bell sounded at Monza for Nicholas Latifi in F1's last-chance saloon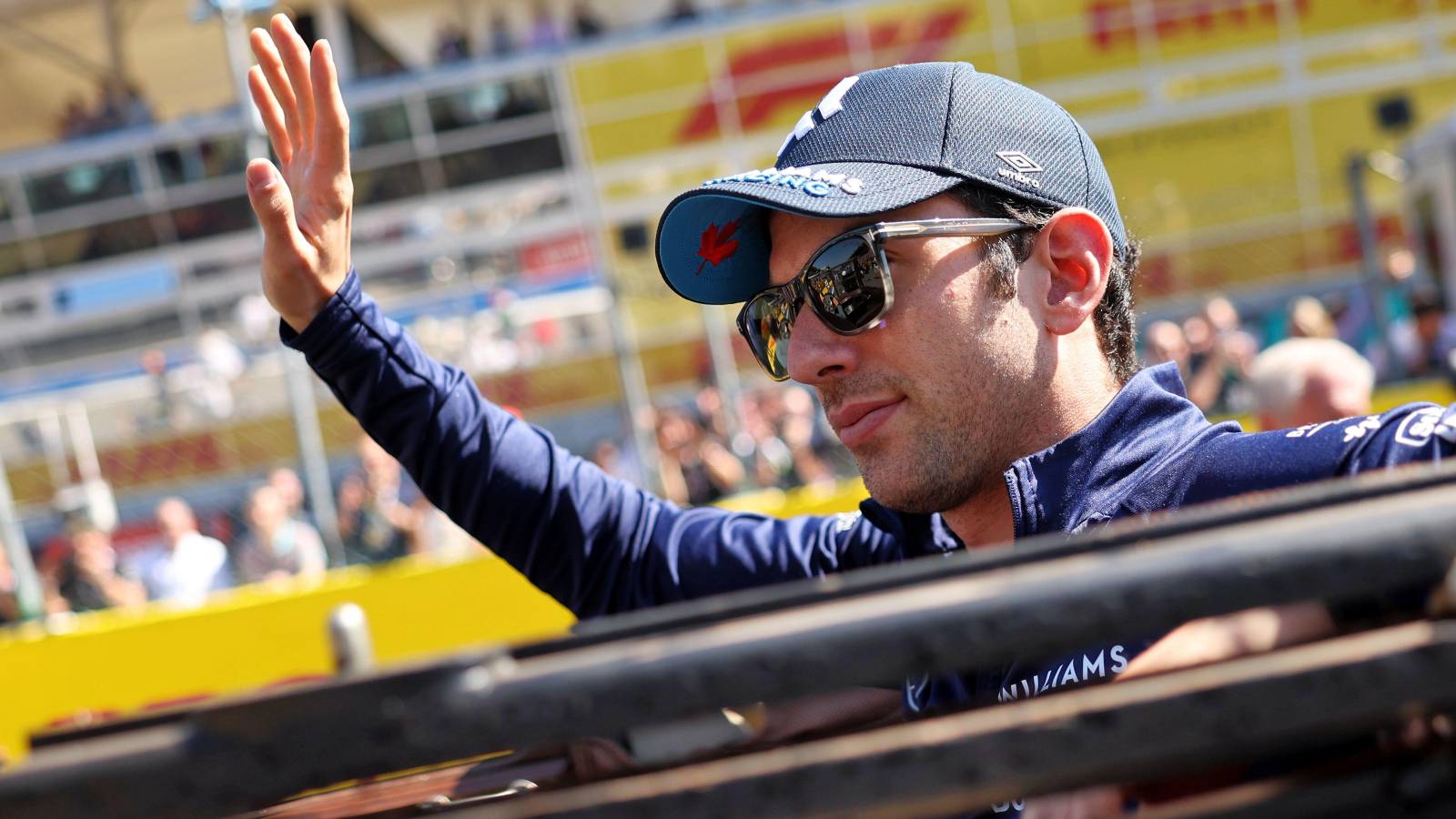 Nothing could have brought Nicholas Latifi's Formula 1 credentials, and future prospects, into sharper focus than the Italian Grand Prix weekend.
At the 55th race of his F1 career, the Canadian driver had his one last big shot at showing he deserves a fourth season with Williams.
To say he failed to take it would be an understatement. In fact, he was completely blown out of the water by a temporary team-mate who had never driven competitively in the sport before.
And so, as the old saying goes, Latifi has two hopes left of remaining on the grid in 2023 – Bob Hope and no hope.
With Alex Albon taken unwell on Saturday morning and requiring an operation to remove his appendix, away with him to the hospital went Williams' best chance of scoring points at a Monza circuit well suited to their FW44 car which operates best at low-downforce venues.
Or so we thought.
But as the team's seasonal points tally increased by 50% from four to six courtesy of a P9 finish on Sunday afternoon, it was not Latifi, the senior driver left to shoulder the burden of expectation, that achieved it.
It was Nyck de Vries in there mixing it with the likes of Lando Norris, Daniel Ricciardo and Pierre Gasly – all of them a top-two finisher at Monza in the past two years – while Latifi trailed in 15th of the 16 to cross the line.
Admittedly, De Vries is not your average rookie.
He may look more like a 13-year-old than his actual age of 27, as though he should be playing football in the park with his mates and told by his mum to get home before it goes dark.
But the Dutchman has already been a World Champion, in Formula E, won the F2 title in 2019 – ironically by 52 points from Latifi – and has spent plenty of formative time in and around the Mercedes F1 set-up.
He has also driven in three FP1 sessions this term, most recently for Aston Martin at Monza – which he naturally thought would be his only action of the weekend, hence he was chilling out with a cappuccino when the unexpected call came that he was required to stand in for Albon.
Saturday AM: Coffee ☕️
Saturday PM: Jumps in the FW44, gets into Q2 🙌
Sunday: Points on @F1 debut 🤩#WeAreWilliams #ItalianGP @nyckdevries pic.twitter.com/Uy6VjAkny3

— Williams Racing (@WilliamsRacing) September 11, 2022
Nevertheless, it was the stark contrast between the two performances that showed Latifi's number really is up in terms of extending his stay on the grid.
It could only be described as a typical weekend for the 27-year-old, who is nearly five months De Vries' junior – eliminated in the first part of qualifying and then never a factor in the race, gradually dropping down the order having started 10th due to a raft of grid penalties for rivals, eventually beating only Kevin Magnussen who was penalised mid-race.
Meanwhile, had it been Albon driving the other car and not De Vries, nobody would have suspected a thing. The London-born Thai, enjoying a decent first season with the team, would have been hard pushed to fare better, for P9 was pretty much what the Williams was capable of.
At this point, it should be said that while Latifi has always been an F1 backmarker in continually one of the least effective cars on the grid, he has not always been a lost cause.
Last season he scored points at back-to-back races, in Hungary and Belgium, and in Budapest he even beat Max Verstappen, albeit in a damaged Red Bull following a first-corner collision that took four other cars out of the race. Latifi's team-mate, George Russell, was also behind him that day.
It may or may not have something to do with the new ground-effect cars but Latifi has simply never got to grips with the FW44, starting the season with a series of crashes including two in Saudi Arabia, during both qualifying and the race.
Or perhaps, looking at the human side, he was more deeply affected than we know by Abu Dhabi 2021, when his bash into the wall unwittingly triggered the chain of events that changed the course of F1 history and he disgustingly received death threats, increasing his personal security as a result.
Lewis Hamilton calls on social media platforms to do more after Nicholas Latifi received death threats…

"No one deserves that and it should never be tolerated.
"They're able to change these things and make changes. But they don't seem to do it quick enough." #F1 pic.twitter.com/8ucjfit2ox

— PlanetF1 (@Planet_F1) February 21, 2022
So how do Williams go about finalising their driver line-up for 2023? Or in other words, as looks inevitable, when do they announce Latifi is to be replaced and by whom?
It would surely be the most straightforward of decisions to dispense with Latifi's services but for the fact he brings major sponsorship through his father Michael's company, Sofina Foods, which was a big reason why he was hired in the first place.
However, a replacement commercial partner should not to be too difficult to find with F1 garnering such huge interest, even if the global financial picture is currently volatile.
And as my colleague Thomas Maher pointed out in this week's Torquing Point podcast, what Williams could potentially earn in prizemoney from a greater haul of World Championship points contributed by a superior driver may well offset what is brought in by Latifi's backing.
For now, while they are supposedly deliberating, Williams will understandably tread carefully politically.
"As a Formula 1 driver you have to be able to deal with the pressure," said Jost Capito, the team principal and CEO. "There are only 20 that are the best and you have to be able to deal with that.
"We have to see that from now on."
That sounds very much like telling Latifi he is drinking in the last-chance saloon.
But make no mistake, in reality the bell has already sounded and the bar is closed – and although he does not look anywhere near old enough to be in there, the doors may very well be reopening for Nyck de Vries.