Niki Lauda on his crash, Hunt and safety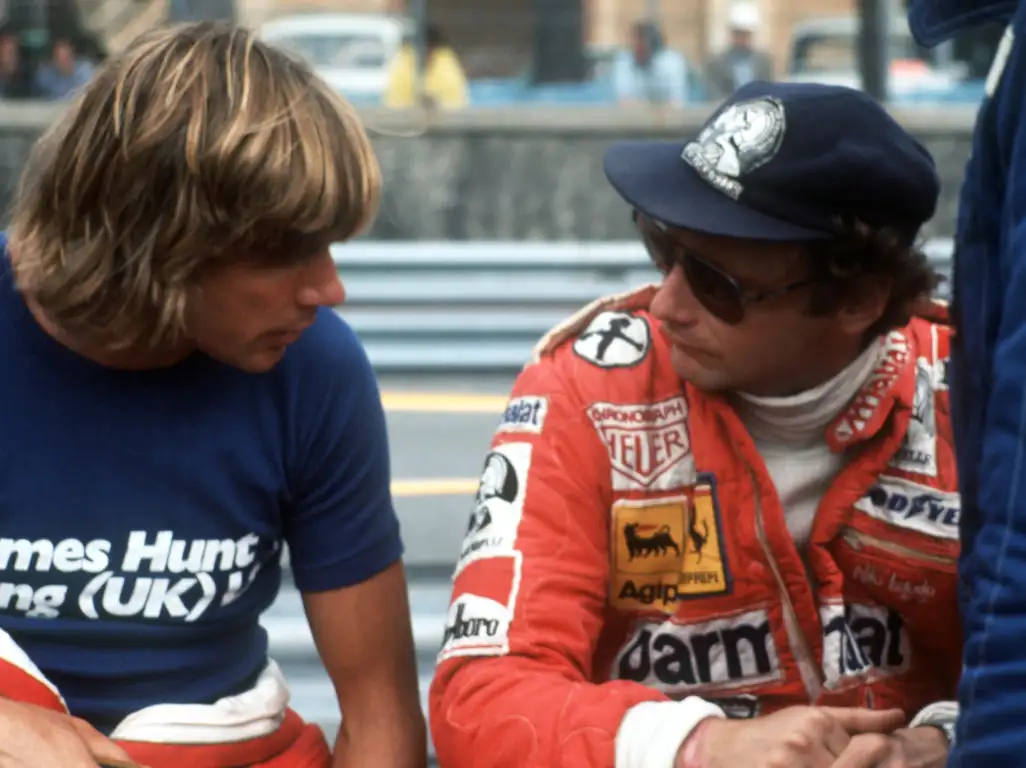 With 25 race wins and three World titles to his name, Niki Lauda will go down as one of F1's greatest, although his comebacks set him apart from the rest.
The Austrian, who passed away on Monday age 70, competed in his first F1 grand prix in 1971, racing for March Racing. He would retire due to the car's handling.
That, though, was just a bump in the road of what was to become an extremely successful career.
He went onto win 25 grands prix, claim 24 pole positions and fastest laps, and win three Drivers' Championship titles.
He would also survive a fiery crash at the 1976 German Grand Prix that almost cost him his life as well as retire from the sport for two years and come back to win the title.
1976 German Grand Prix crash
Lauda's career was more remarkable when one considered what he went through, and survived, at the 1976 German GP crash.
He crashed at high speed into an embankment just after the Bergwerk corner, before bouncing back onto the track where he was hit by two rivals.
The Austrian's 312T2 was engulfed in flames with Lauda suffering severe injuries and burns. He was given the last rites by a priest.
Three grands prix later he was back in the cockpit of his Ferrari.
Recalling the German GP crash to the Sydney Morning Herald's Peter FitzSimons in 1992: "I was going down the straight at 280 kilometres an hour when something broke and I went straight into the wall and my car turned into a fireball and I was in there for 55 seconds at 800 degrees till they got me out and I was right on the point of death for days and I think I really did die once.
"I knew it was going to happen sometime and I'm glad I survived it. But you don't begin to race if you're not prepared for it to happen."
His rivalry with James Hunt
Lauda's rivalry with James Hunt is the stuff of legends, so much so that it was made into a movie, Rush.
Racing against one another from 1973 to 1979, the battle came to a head in 1976.
It was a testy fight from the word go leading to a season that included disqualifications, reinstatements, more protests and disqualifications, two wins for Lauda and one for Hunt and ended with Hunt taking the title by a single point
Speaking about their rivalry, Lauda wrote in his 'To Hell And Back': "There are good drivers and bad ones and then there are the really talented ones who are difficult to beat and James was one of them.
"We respected each other very much because in the old days, to drive 300 kilometres an hour side by side towards a corner, if someone makes a mistake, one or both are killed. Hunt was someone you could rely on to be really precise."
Japan 1976 & losing the title
Months after his German GP crash, Lauda was again faced with a race weekend taking place in what he felt were treacherous conditions – this time because of the weather.
And this time he decided he wouldn't take part, doing just one lap in Fuji before withdrawing in the pits.
He told The Guardian: "The circuit was flooded, and the organisers said we couldn't have the race in those conditions. We were sitting and waiting for the weather to improve when the clerk of the course came in the room and said we had to start the race in half an hour because of worldwide television rights, and Bernie Ecclestone was giving him pressure.
"I was spokesman for the drivers then, and I stood up and said: 'Are you guys fucking crazy? The rain has not stopped. It's got worse. You cannot do this.' But the guy insisted. For me it was ridiculous. Because of a stupid TV deal we had to go out there and risk our lives. No one could see anything. It was a disaster.
"So then I decided for myself that television was not a good enough reason for me to race. So I told Ferrari beforehand I would do one lap, which I did, and then I stopped. I have no regrets. I would do the same again. But I have to say that without my accident, maybe, I would have had the reserves to do it."
He would lose the World title to James Hunt by a single point after the Brit finished the race P3: "I went to the airport. I told this Japanese taxi driver to listen to the radio and tell me who had won the title. And exactly when the end of the race came on the radio he drove through the tunnel of the airport and the radio stopped.
"And when we came out, it was over. Who won? I asked. 'I don't know,' he said. But then, as we came up the ramp to the airport, there was a Ferrari man who wanted to say goodbye. And I looked at his face and I knew straight away. 'Fuck,' I thought. And he said, yes, Hunt was world champion. So I went home."
Swapping trophies for car washes
Mercedes driver Lewis Hamilton wasn't happy with F1's trophies in 2015 and called them "ugly."
Lauda agreed, and revealed he often gave his own trophies away.
He told the BBC Radio 5 Live: "I binned them all, you're absolutely right because in my time they were, most of them ugly and for me, useless.
"Therefore, I binned them right away because I had the memory in my head anyway and not in the trophy and in this point of view, Lewis is right because the trophy should have a certain value when you look at them, that you like them.
"Most of them you don't like them, even when you get them."
He'd give them away at petrol stations in exchange for a free car wash.
He added: "The guy was very pleased when he saw my first trophy and then I gave it to him as a friend and then I said: 'If you can give me a free car wash for the rest of my life you can have all of them', and that is what I did.
"They were still there until three years ago and then a friend of mine saw them. The guy died unfortunately and his son was running the petrol station but the trophies were so demolished and terribly kept there that a friend of mine took them away, polished them and then my kids took them and put them on eBay.
"Now I have to pay for the car wash."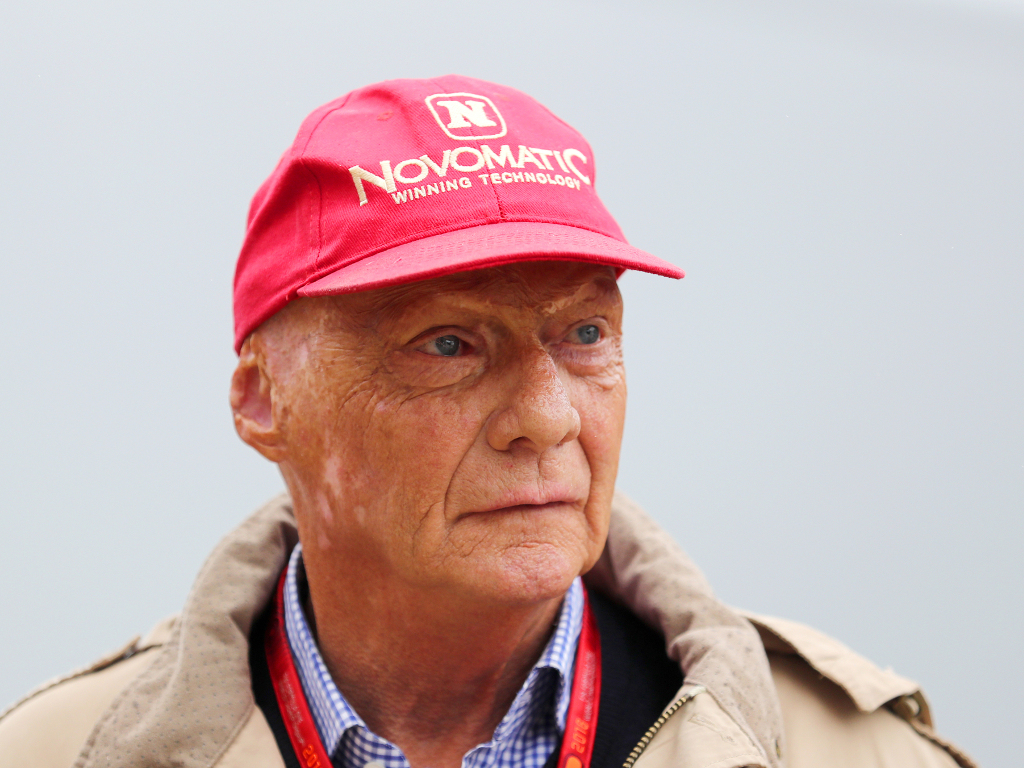 The red cap
Lauda always wore a red cap.
He was so well known for it that in 2014 when he attended the Golden Globes and unveiled a new cap sponsor, it made headlines in the F1 world.
Asked about his red cap, he told reporter Graham Bensinger: "I had the cap on because the cap is my protection for stupid people looking at me stupidly.
"They always want to see what the hell's going on under the cap, and to protect myself – feeling more comfortable, I put a cap on…"
Safety in F1
Despite his 1976 crash, Lauda felt Formula 1 should become completely safe.
Speaking in the build up to Halo's introduction, he said making the sport too safe would "destroy" F1.
He told CNN: "There are a lot of little details you have to watch; unless all safety issues are solved, please don't introduce it.
"Why are we watching? Good racing, a bit of danger – always there. And unbelievable driver performance to keep these cars under control.
"My opinion is if we continue only to think of making it 110% about the safety issues, we're going to destroy Formula One."
His final social media post
He wrote on Instagram on 6 May 2019:
Follow us on Twitter @Planet_F1 and like our Facebook page.