The man that brought Oscar Piastri to Europe: 'From his first test, you could tell he was just fast'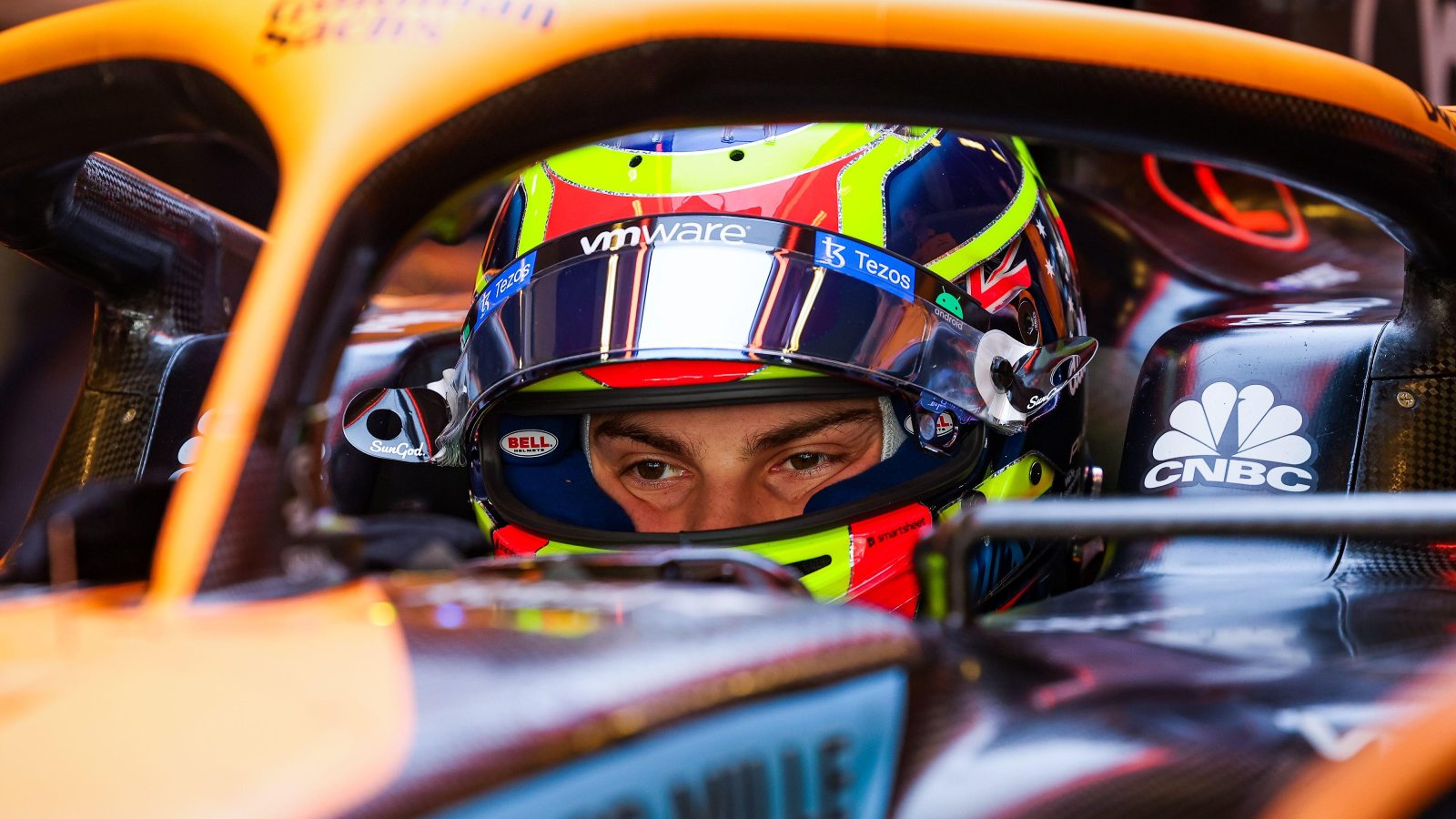 Formula Renault Champion 2019, Formula 3 Champion 2020, Formula 2 Champion 2021. Oscar Piastri has experienced a remarkable rise as he prepares for first home race weekend in F1.
12 years ago he was winning race competitions except he stood 10 feet away from the track and controlled his car with a remote control. Yet now he finds himself as one driver of the second most successful team in F1 history, having replaced veteran and fellow countryman Daniel Ricciardo.
To those outside of the racing sphere his name may have become synonymous with a viral tweet sent last summer, but for those with their ear to the ground, they have long heard rumblings of the next great talent.
Piastri is set to embark on the biggest challenge of his career but overcoming those obstacles is nothing new to him. The new McLaren man has not even turned 22 and yet he has experienced as much upheaval as many would in their entire life.
He was born in Melbourne and after proving himself a successful remote control car driver, he graduated up to karting but, as any younger driver soon finds out, it is Europe that is the ultimate proving ground for Formula 1 hopefuls.
Having competed in Australian series, Piastri made sporadic karting appearances in Europe in 2015 but it was later that year that the young man's life would change.
In the mid-2010s, Ricky Flynn Motorsport were enjoying a period of success unlike anything in their 20-year history. One of the team's finest ever exports Lando Norris won the Karting European Championship in 2013 before going one better in 2014 to win the World Championship, another team member Logan Sargeant achieved the same feat the year after.
It seemed clear then that for any young karting hopeful, Ricky Flynn Motorsport was the place to be but for Piastri and his father, there was the small matter of the 10,500 miles that separated their Australian home and the team's factory in England.
The fable of George Russell and his email to Toto Wolff is one that is well known in Formula 1 circles but a lesser known story of the same ilk came when Piastri and his father were looking to make the swap from Australia to Europe.
Having seen the team's success, Piastri Sr wrote to team owner and principal Ricky Flynn to see if there was space for his young son.
"We were doing quite well that year," Ricky Flynn told PlanetF1.com in an exclusive interview. "Obviously the year previous with Lando, and then this year with Logan Sargent and then I got an email from his dad, probably two thirds of the way through that season.
"He said they were looking to come over and do the full programme in Europe for Oscar in OK Junior. Would we have a space for him?"
It was no small decision for the family or the team with the Piastris having to leave their home and the team having to find somewhere for their new driver to live but by December, the contract had been signed.
"I found him a two bedroom apartment close to our headquarters and the very first test he did with us was in Garda, Italy in January [2016], I flew back with him and his dad. From there, we went and viewed a couple of these type places and said 'right we'll have that one.'
"Paid for a year's rent up front and then we put him in the school in Haileybury where a lot of the drivers go. That was how it all started with us with Oscar."
While Piastri was unable to match the achievements of his predecessor, he would finish sixth in his maiden World Championship season, his talent was obvious enough that he spent just a year with Ricky Flynn Motorsport before being snatched up by Perma for Formula 4.
From there, Piastri has enjoyed a meteoric rise. Winning both Formula 3 and Formula 2 in his debut season, a feat only Charles Leclerc and George Russell had done previously, before securing a Formula 1 seat at the age of 21.
But if there is one aspect that shines through when talking to Flynn, it is how nothing has fazed Piastri.
"He's such a calm, cool, collected kid," Flynn said of his young student. "He took it all in his stride.
"He had just moved to near London from Australia, didn't have anybody around, but it never really fazed him. I still think that's similar now when you see him on the grid, even if he's on pole. In 2021, he didn't look troubled or fazed or anything.
"Even back during karting, he was very mature for his years."
But it is this baptism of fire and Piastri's subsequent handling of it that has made Flynn believe the Australian has the right mindset to survive in the pressure cooker that is Formula 1.
"I'm sure [leaving his family behind] would have not been helpful for him in the first three, four months of the year," Flynn said. "But by the middle of the season, he had obviously developed a lot better.
"He's more in the European way of living now, he's been in Europe now for almost eight years and he's not got that sort of culture change to get over. It's already been done."
So while the mentality of Piastri appears suitably equipped for the rigours of Formula 1, it would mean little if he were not quick but Flynn is not worried about that.
"That era was a purple period for karting," Flynn said. "We had just had Lando win a World Championship, Logan the following year and then Oscar's first test, you could tell he was fast. The year after that first test he turned up to testing, he was just fast. That was all you needed to say. Whatever the time was that weekend, he was matching it or better.
"His feedback was good. Car control was good. Just a kid that you knew was obviously talented and he wasn't going to stop just with karting.
"His style is extremely smooth. Never ragged, never looked like he was going to be flying off the track, always looked in total control on it."
"We knew he was going to have an exceptionally good career in motorsport in whatever avenue he chose to take."
Having come through the same team as Norris, it seems Piastri is in the perfect place to shine but he also faces his toughest test yet, challenging a driver who has put far more experienced pros to the sword.
Seeing them line up on the grid in Bahrain, alongside another graduate Sargeant, will be a proud moment for Flynn.
"I think Lando is a good choice to put himself with him as a teammate, because he's exceptionally fast and exceptionally good. There's no doubt about that.
"If you look at what he's done to Ricciardo last year and if you look before with [Carlos] Sainz in terms of qualifying, there's no question of Lando's ability. I think if Oscar can learn from that and bounce off of that, then it should help him massively.
"It will be proud moment when they both push off for the first race. They both come from us. I'd like to think we helped both of them on their way to get there.
"Having worked with both kids and knowing both these personalities, I see it being a nice atmosphere to be in McLaren, both as a driver and if you're working in there next year, because they're both smashing kids, lovely kids to work with.
"We enjoyed every minute of our work with both of them so I'm sure they'll continue because they're older and more mature and I'm sure they'll both do a very good job this year."
As to where Piastri may one day end up, nothing is out of the question according to Flynn.
"Without doubt [Piastri can win the World Championship]. Same with Lando.
"If you look at his record in F2, F3, you don't win Championships if you're not top quality, and they are both obviously top quality.
"Oscar has got a little bit more to prove in his first year than Lando will have but I'm sure he'll come up and be very, very good. Given the right car, I'm sure then he'll be challenging for victories, podiums and titles."