Paddy Lowe exclusive: On life after F1, but hints a return may come in another form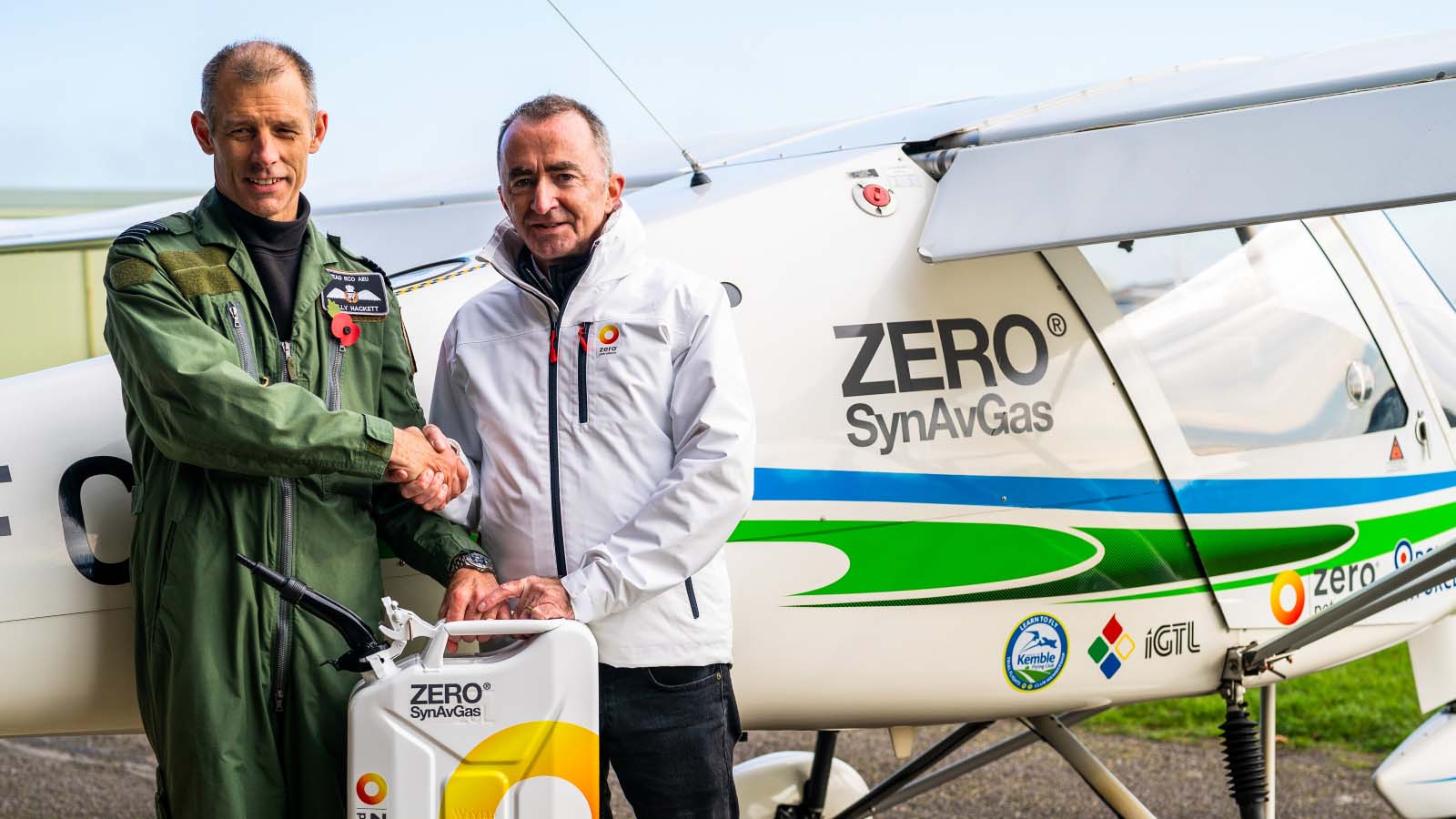 Paddy Lowe has opened up about life after leaving Formula 1, which has in fact seen him become even busier than when he was working in the sport.
Lowe, who worked in Formula 1 for more than 30 years in high-level roles with Williams, McLaren and Mercedes – including seven World Championship-winning seasons, departed Williams in 2019 after returning to the team to become chief technical officer two years prior.
Since then, he has co-founded Zero Petroleum, a synthetic fuel company which is the first in Britain to create petroleum-based products using fully fossil-free production methods.
This has been achieved by recycling water and atmospheric carbon dioxide to create petrochemicals and fuels which, when made at scale, can be placed as a direct substitute for fuel in existing assets such as cars and aircraft, but produced carbon neutrally.
Lowe's company also ended up with a Guinness World Record last November for fuelling the first aircraft powered by synthetic fuel, in partnership with the Royal Air Force for their successful flight from Kemble.
Such was the landmark status of that flight, the Science Museum in London has also taken some of the materials used from the day in the flight for use in an exhibition, due to its significance in how sustainable fuel could be used in future.
Given that this has been quite a change of direction – and pace – since leaving Formula 1, Lowe admitted to PlanetF1 that things have become busier for him since the beginning of Zero Petroleum, pointing out with a smile: "We don't have a summer break in the 'real world', whereas [while] Formula 1 is sort of relentless development, and quite an intense race programme – you do actually have some weekends off.
"Anybody familiar with opening a new venture will know that there's really no break at any point because you're trying to juggle a lot of plates with not a lot of people as you start out small and try to grow. So, it is fairly endless and without the benefit of a ceasefire as was negotiated in Formula 1 for August."
F1 is also well on its way towards using non-fossil fuels, the sport's target being to move to 100% sustainable fuel by the time the new engine regulations are introduced in 2026, having moved to partially sustainable 'E10' fuel, using 10% ethanol, in 2022.
While his venture is still a relatively young one, having launched at the beginning of 2020, Lowe confirmed motorsport is on the company's radar for the future, though it is not his main area of focus for the moment.
"Motorsport is a very interesting sector for us, but by no means the only area of interest and in reality, it's a very small market," he said.
"You know, it's a very niche area of fuel consumption, very interesting to me personally because of my background, but not our main area of focus for development at scale – but it will definitely be on our radar as we develop the company and develop our production.
"Some very interesting and exciting markets there in motorsport, and in relation to any high-end automotive, and classic cars.
"Another great example, you know, people love all the old cars. Nobody wants to stop running them, and they don't need to, because we've got a completely fossil-free solution here.
"That will be built around all the other applications it's needed for as well. So classic cars and all other types of legacy vehicles can take advantage of that."
Could Paddy Lowe rekindle an F1 career through his new venture?
Looking at the question of Formula 1 specifically, Lowe confirmed he and Zero Petroleum would be looking to have discussions with the sport about its requirements for sustainable fuel for 2026, and would consider playing a part in the sport again in future.
"We're definitely interested to be in the mix there," he stated. "It's not completely clear what's wanted by Formula 1 as it seems to chop and change a bit, but as the requirements really firm up it will be definitely something we would consider and be interested in discussing."
Formula 1 has been looking to improve its sustainability credentials over recent seasons, with the sport having also set a target to go fully carbon neutral by 2030, though the number of rounds will increase to a record 24 next season.
Use of, and reliance on, fossil fuels has long been known to be one of the key causes behind climate change overall, and Lowe explained that they have become a "core" of everyday life which has also been associated with a high standard of living globally.
But he hopes his synthetic fuel venture will be able to achieve a change in the narrative around the problem of global warming, by working towards a solution that could help future generations – and he feels Formula 1's platform has a part to play in the process as well.
"Petroleum is a really, really useful set of chemicals and that's really the core of the fossil petroleum. It's the core of our climate problem, and the petroleum is being vilified within that mix," Lowe elaborated.
"Actually, it's a fantastic set of materials that allow us to have a really high standard of living and standard of enjoyment in living, and you're not going to stop that. You know, people want to do things, they want to live, they want to enjoy their lives.
"Huge amounts of the population on the planet don't have all the luxuries we have in Western countries, and they aspire to have those same standards of living, and why shouldn't they?
"So the task here is not to stop doing stuff or to say it's all wrong, the task is actually to invent the ways of doing it properly, and doing it sustainably.
"And part of that is creating petroleum that isn't fossil petroleum, but it's synthetic petroleum which is indefinitely sustainable and moving to that full circular world where everything we do is reused, including fuels and hydrocarbons, which is part of the core of it, but it extends to plastics and all hydrocarbons as well.
"We're pretty good at recycling things like steel, have been for many years, but we can move to a world where everything we use is circular and reused, and we are part of creating that world.
"That's a world of optimism, and not doom and gloom that everything we're doing is terrible. So we move into that space positively and with enthusiasm to create that world that we will need, so that's the kind of answer.
"If you look to Formula 1, well, Formula 1 has to play a part in that process. It's just a fantastic platform for achieving things and a kind of showpiece of it, and I'd like to see Formula 1 being a showpiece around that story."
Read more: Revisiting PlanetF1's predictions for the F1 2022 season