One of F1's biggest shocks: Maldonado's 2012 win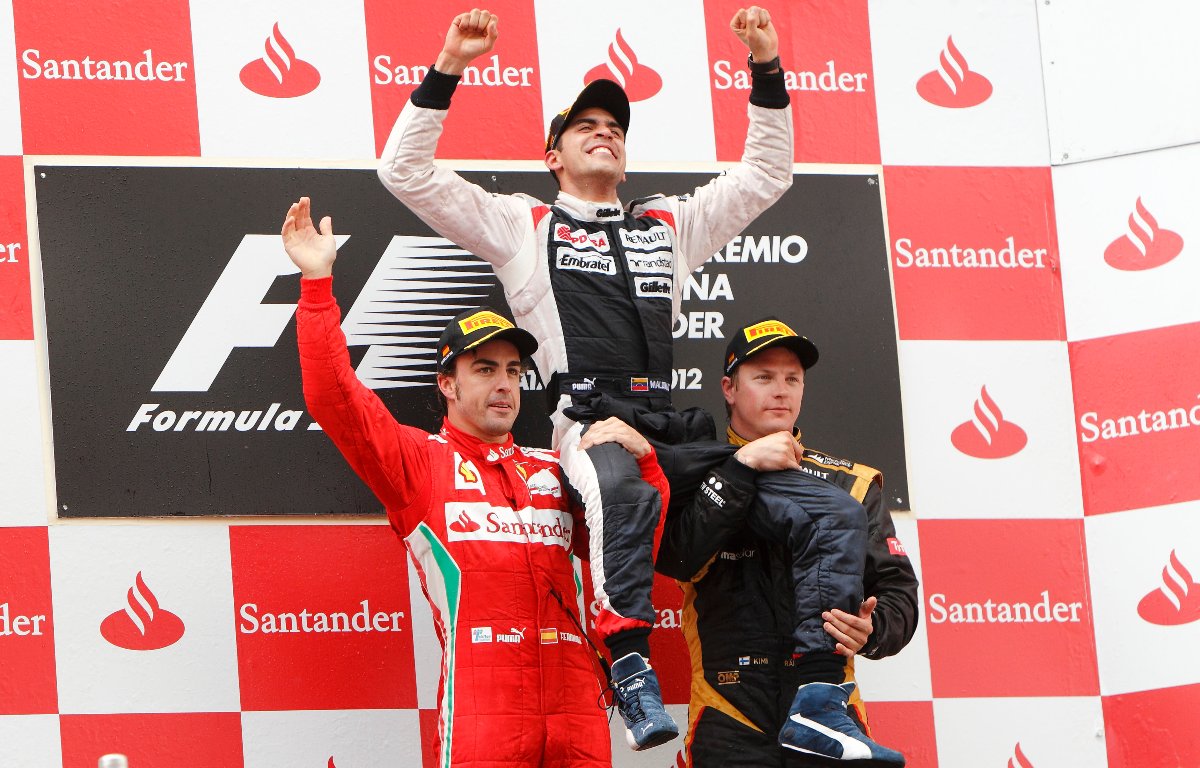 It's Pastor Maldonado's birthday, so we thought we'd take a look back at the madness of the 2012 Spanish GP that made him a race-winner.
Heading into the 2012 season,  it's fair to say the Venezuelan was particularly highly rated in the world of Formula 1 after being involved in a number of incidents and making plenty of mistakes in his first year on the grid.
His second started in the same fashion as, hunting down Fernando Alonso for P5 in the closing stages of the season opener, he crashed out on the final lap. He then retired from two of the next three races due to an engine failure and a puncture.
Finishing one was a rarity; winning one seemed unthinkable, even in a year where the first four rounds had four different victors. After all, not only was he prone to mistakes, but he was driving for a Williams team that finished the previous year with just five points.
And then the circus headed to Barcelona…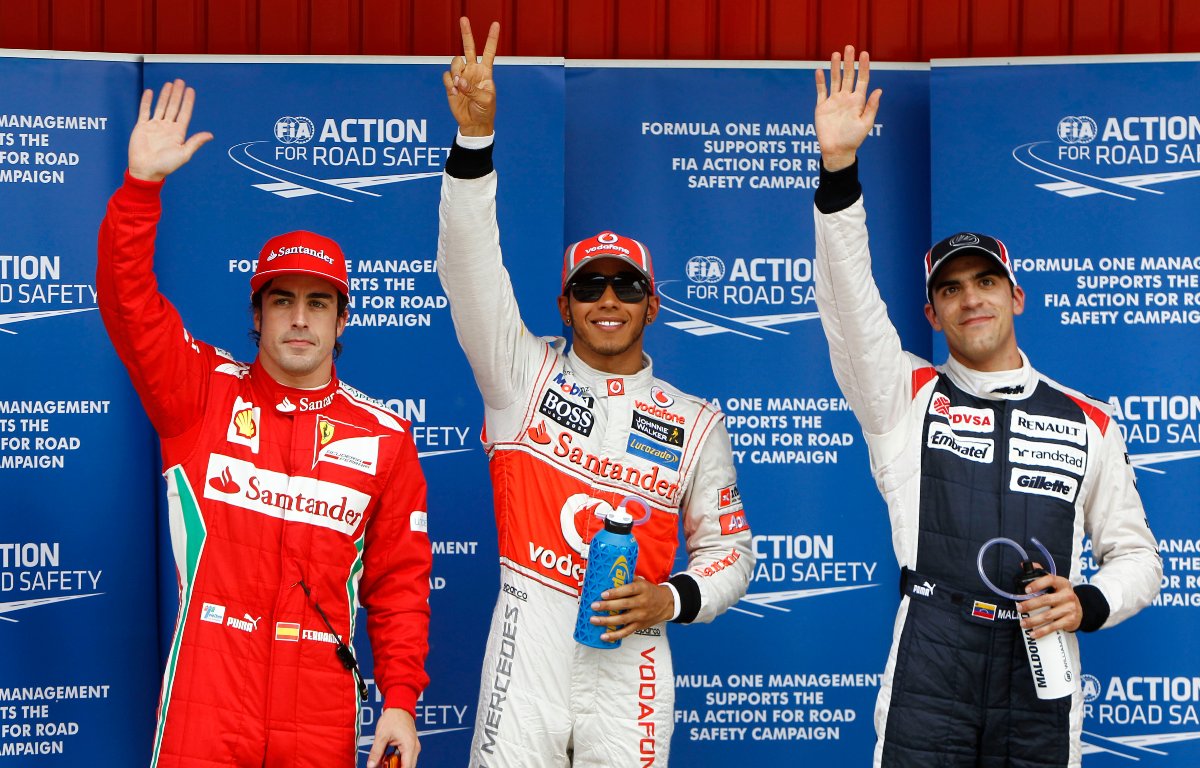 For all of his flaws, one thing that Maldonado never lacked was outright pace. On his day, in the right car, he could be seriously quick, as he showed in qualifying.
Williams had seemingly found the perfect set up and, crucially, had figured out how to get the best out of the new Pirelli tyres that so many were struggling with.
In perhaps the strongest car he'd ever driven in F1, the Maldonator looked good, finishing in the top five in Q1 and going quickest in Q2. Even so, few expected him to do so well in the top-10 shootout, assuming the top drivers had yet to show their hand.
However, that wasn't the case, and in the final session, only Lewis Hamilton went quicker than him. What's more, the McLaren man had a grid penalty, meaning Maldonado was to start on pole. Is this the real life? Is this just fantasy?
While everybody was trying to figure that out, he was already dreaming of taking his first victory.
"For sure I will try to win," he said.
"It is a pleasure to be part of Williams, which is a legendary team. I have a mission to take them back to the top of the grid.
"There is a great atmosphere in the factory and team. The car looks fantastic especially on race pace."
He couldn't, could he? With Alonso starting behind him in the form of his life and on home turf, surely not.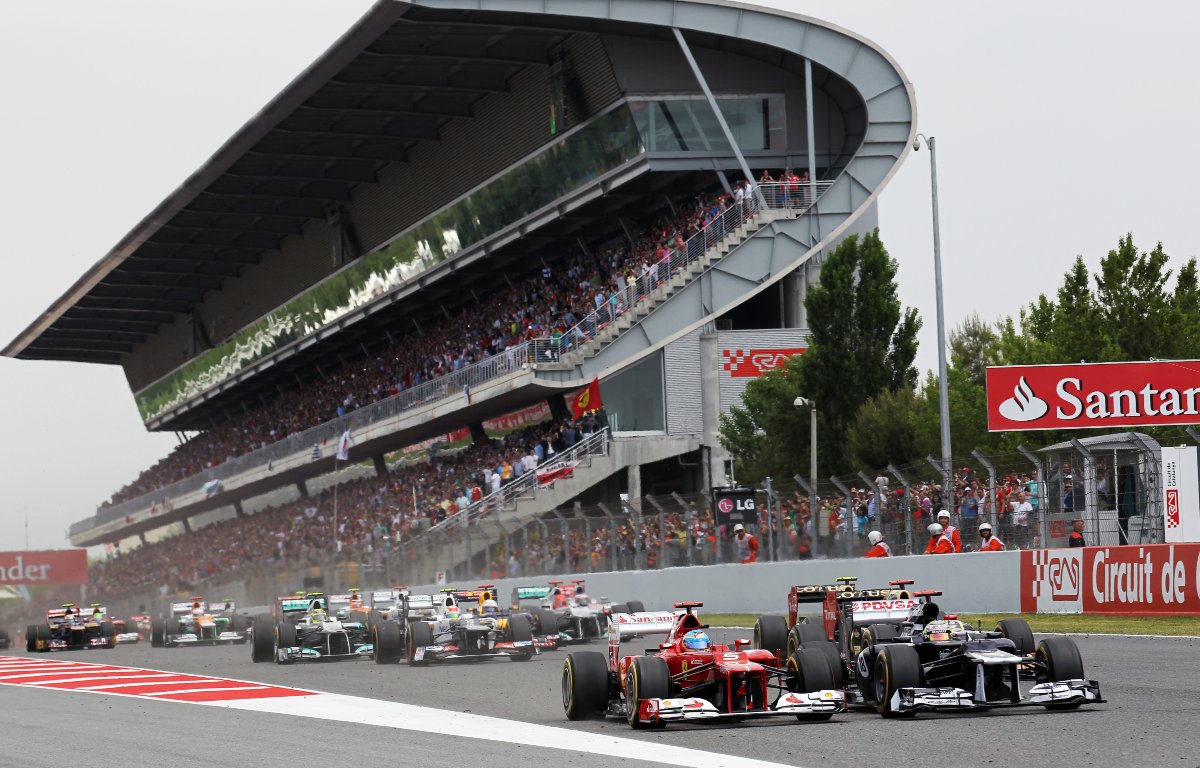 To the surprise of just about nobody, the Ferrari did indeed take the lead as the race got underway on a cloudy spring day, squeezing his way past down the inside at Turn 1. Well, that was that, right? Wrong.
Maldonado had enough pace to stay within touching distance of the leader during the first stint, and in the second, closed the gap from 3.5 seconds to 1.5 in just nine laps. With him clearly the quicker of the two on hard tyres, Williams made the call to bring him in before Alonso and go for the undercut.
It worked a charm. While he was flying on his fresh set, Alonso was getting caught in traffic, leading to the Spaniard rejoining six seconds behind after pitting. The win was now Maldonado's to lose.
Even so, you couldn't help but think that Alonso was still the favourite. Just over a month earlier in Malaysia, he had faced a challenge from another less experienced driver in the form of Sergio Perez and prevailed. The same was probably going to happen again, especially given Maldonado's lack of consistency.
For the next 30-odd laps though, the Venezuelan was flawless. As the gap between him and his rival slowly shrunk, he remained composed under enormous pressure and never looked like losing top spot.
He ultimately crossed the line three seconds clear to become Venezuela's first-ever race winner and give Williams their first victory in eight years.
"It's a wonderful day for the team which has been pushing so hard," he said.
"It was my first podium and my first victory. You can imagine what I feel."
As he was lifted on to the shoulders of Alonso and Kimi Raikkonen on the podium, he was surely as happy as he'd ever been, but the drama wasn't over yet.
Incredible photo of Pastor Maldonado carrying cousin away from fire in Williams garage after Grand Prix victory #f1 pic.twitter.com/EjiND9Wu

— Rachel Brookes (@RachelBrookesTV) May 13, 2012
His and his team's celebrations were cut short when, less than two hours after the end of the race, the Williams garage set alight.
31 people were injured, and Maldonado was pictured carrying his 12-year-old cousin, who had a broken foot, out of the smoke. On and off-track, he was the hero of the day.
In the years that have followed, various conspiracy theories have been put together such as one claiming that Bernie Ecclestone had bent the rules to grant Sir Frank Williams a belated birthday present and the fire destroyed all evidence of such wrongdoing.
That shows just how big a shock the victory was, but also just how good he was that day. Such disbelief stems from the fact that he didn't win because of good luck for him or bad luck for others, there were no incidents that handed him victory, he won entirely on merit.
He'd never come close to doing so again and only finished in the top five once more before leaving the grid in 2015. Because of that, he remains highly ridiculed to this day, with the fact that he won a race being considered as hilarious as it was heroic.
Ultimately though, he won't care. He's a Formula 1 race-winner, and no amount of jokes can take that away from him.
Finley Crebolder
Follow us on Twitter @Planet_F1, like our Facebook page and join us on Instagram!