PF1 Verdict: Has Mercedes v Red Bull war overstepped the mark?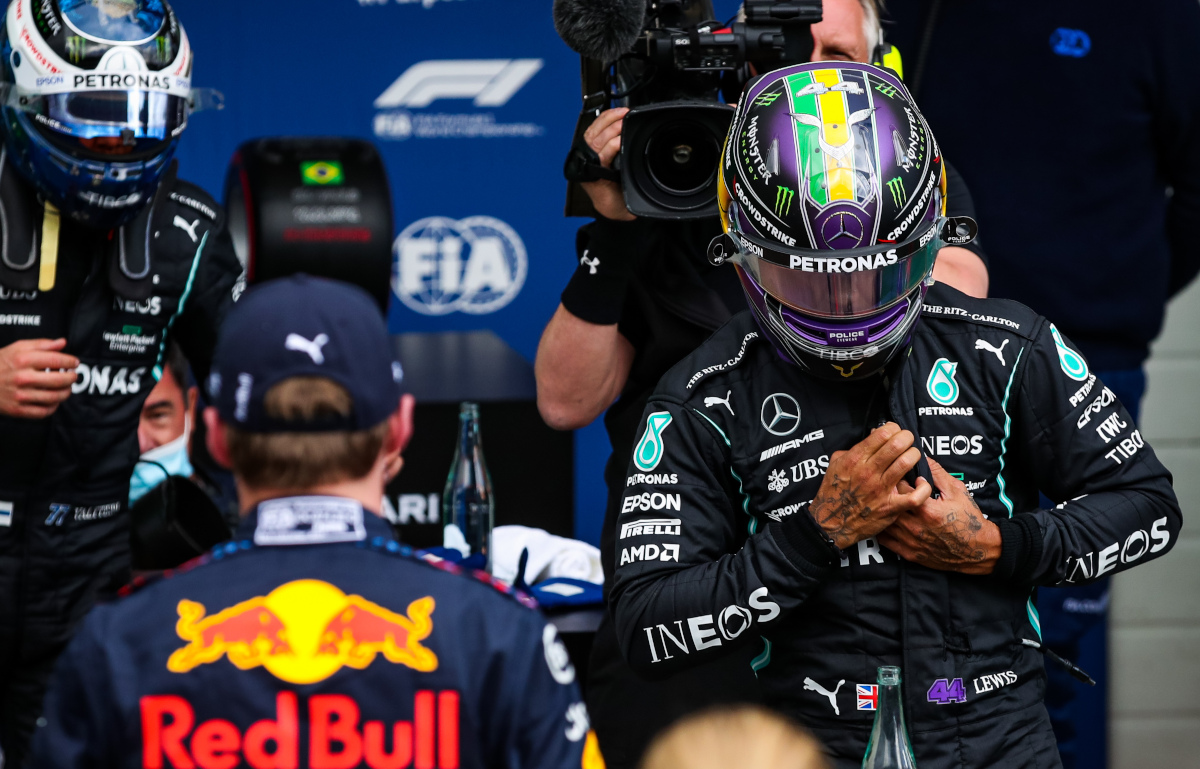 The Mercedes v Red Bull wars continues to get uglier, but have the two warring factions crossed the line this season?
The PlanetF1 team offer their thoughts…
Michelle Foster
Whichever driver wins this year's World title – Max Verstappen or Lewis Hamilton – they can be proud of what they have achieved and how they have done it.
They have raced wheel-to-wheel and have done so, for the most part, in a way that we can agree has been hard but fair. They have congratulated one another even in wake of defeat and have largely shown one another respect even at the height of combat.
If only their behaviour would rub off on their team bosses.
I'm hesitant to use the words proud, fair or respectful when it comes to Christian Horner or Toto Wolff. They have turned an enthralling on-track race for the World title into a Desperate Team Bosses of Formula 1 Championship, creating nothing but friction and discord.
Wolff accused Horner after the British Grand Prix of using his words to incite anger towards his driver, saying Red Bull's comments were "below the belt" and personal. He added: "We wanted to bring a little bit of respect back to the discussion."
We're still waiting.
From front wings to rear wings, pit stops to engine tricks, penalty reviews to pantomime barbs, Red Bull and Mercedes have spent the entire season accusing the other of cheating and yet neither team has actually fully protested the other's car.
The tit for tat has crossed the line into the absurd. What was a rivalry has become a rancorous feud between two people who shouldn't even be in the spotlight.
Verstappen and Hamilton are the stars of the 2021 season, let them do it on the track before Wolff and Horner taint this championship even more.
Christian Horner sounded like an under-pressure football manager blaming the referee with his criticism of how Max Verstappen's grid penalty was issued.

The momentum is firmly with Lewis Hamilton and Mercedes.#QatarGP conclusions: https://t.co/1HyzhJt2L3 #F1 pic.twitter.com/LxYZ4aSP8G

— PlanetF1 (@Planet_F1) November 22, 2021
Mark Scott
I've always wondered whether a mark or a line even exists in Formula 1 and this season in particular has given me very little in the way of evidence to ease my doubts. The Mercedes v Red Bull fight has been ugly and, if the momentum shift continues towards the former, I fear it is going to get even uglier still before the season is out.
But isn't this ugliness actually part of the beauty of Formula 1? The lengths that teams will go to to find any chink in the armour never ceases to amaze me and all the off-the-track skullduggery has only elevated this title battle to new heights regardless of whether we are comfortable with it or not.
If the fall-out from the Mercedes v Ferrari fight in 2018 and 2019 was our starter, Mercedes v Red Bull this year has been our main course and desert with just enough room left for more popcorn.
We do start delving into murky waters when Toto Wolff and Christian Horner steal the show away from two phenomenal drivers and all of the respective team members giving their absolute all to allow them to battle week in, week out; the water turns completely black when innocent outsiders are dragged in.
Where my own line was crossed came just before the lights went out in Qatar and the Red Bull team boss berated a "rogue marshal" who had the sheer audacity to put driver safety first and wave a yellow flag in qualifying. Maybe Horner had become so engrossed in his own personal feud that he had become blind to what decent, mature behaviour actually looks like.
Thankfully, though, Horner's vision came back, even if it did require a trip to the headmaster's office for a firm telling off. His apology was a sincere one and that was enough to take us all back to teetering on the moral tightrope, if one even exists.
Finley Crebolder
We all want to see a tight battle for the title between multiple teams, and a bit of aggro between them can make things all the more entertaining, but this is just too much.
If Wolff and Horner want to take verbal swings at one another week in week out, that's fine, but they're dragging others into their squabbles now, and that isn't on.
As Mark said, the Red Bull boss criticised a marshal for quite frankly doing his job in Qatar, forcing the FIA to rightfully step in and give him a dressing down. As he'll be well aware, such comments could be seriously dangerous and damaging, especially if the identity of the marshal became public.
Thankfully, it didn't, but he was still subjected to a lot of online abuse. Sure, Horner gets his fair share too, but he signed up for that when he became a Formula 1 team principal; marshals, who are often volunteers, don't deserve it.
Then there's the matter of fans spotting that both teams are effectively using their pit-crews as human bollards in an attempt to hinder each other during races.
Anyone who has been watching F1 for a while knows what a dangerous place the pit lane can be, and Horner and Wolff will know it better than anyone. To have that knowledge and still get their pit-crews to stand a little closer to their rival's cars is irresponsible and disrespectful to their colleagues.
In their battle for the Drivers' Championship, Verstappen and Hamilton have been hard but generally respectful with each other, as they should be, and it's made for an immensely enjoyable spectacle. Unfortunately, the same can't be said for their bosses and their fight to win the Constructors' title.
In terms of priorities for Wolff and Horner, respect of any kind, to one another but more importantly to others, seems to be very low down their lists.