Stop-start season has so far blunted Pierre Gasly's Alpine adventure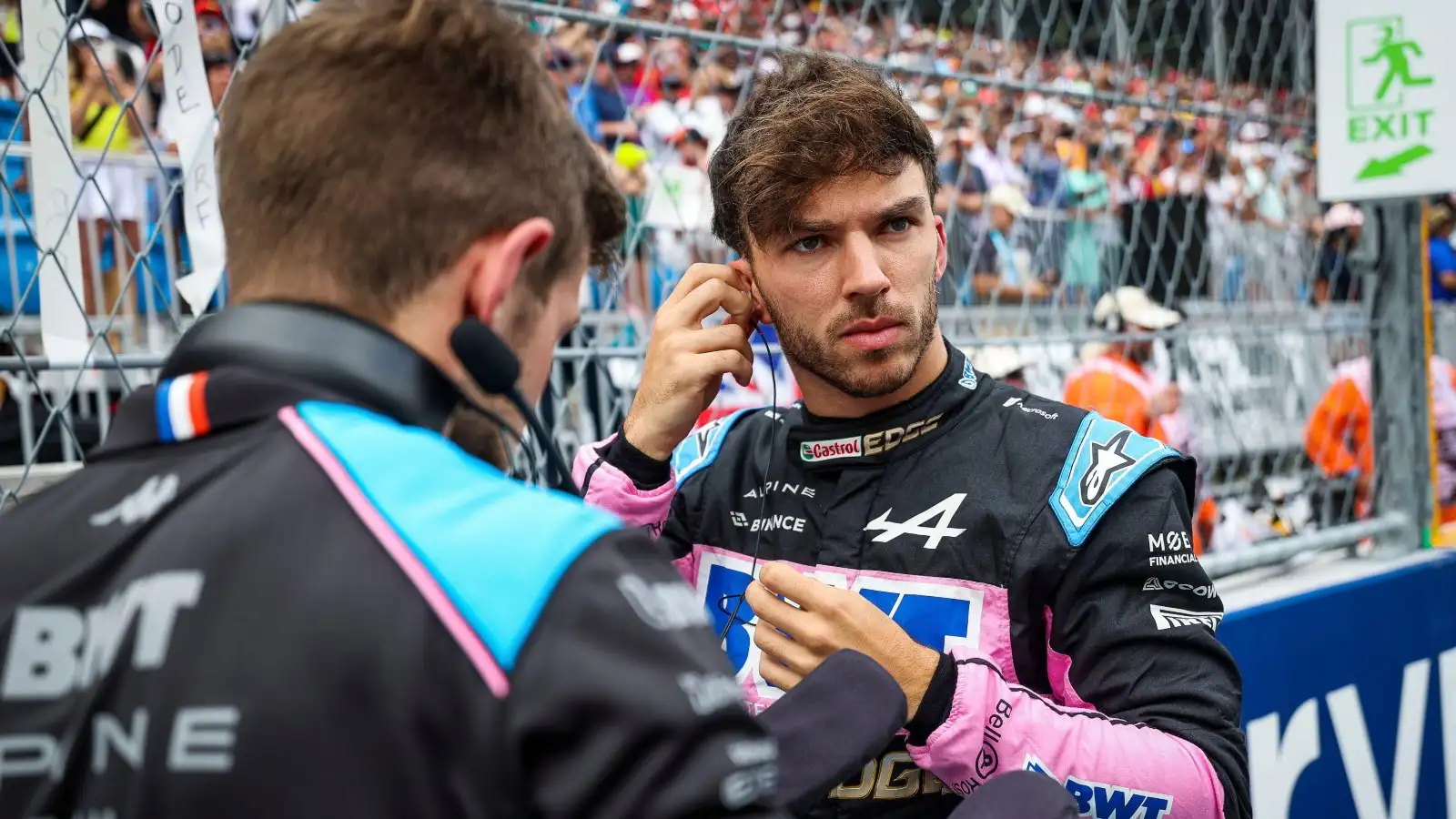 "Seeing the evolution and development over the last few years, the team getting their first win in Budapest and seeing the progress season after season, it feels right," Pierre Gasly said of his move to Alpine the week that it was announced.
Yet, five races down, there is little that has gone right so far.
Gasly's departure from the Red Bull ecosystem, a habitat he had lived in for nine years, was the make-or-break point in the Frenchman's career.
Moving to an OEM and one with ambitions to move further up the grid came at an ideal point in Gasly's career. He was 26 and had hit the ceiling of what he could expect to achieve at AlphaTauri and yet, 2023 has so far not been the step forward he was looking for.
His Alpine career began with questions. Not of his ability but of his potentially fractious relationship with his new team-mate Esteban Ocon. Both sought to ease any concern, suggesting any past discretions were water under the bridge but soon the questions began to change subject and Gasly found himself being asked why the A523 was so far underperforming.
Of course, Gasly was not to know. He joined the team when the 2023 car was largely designed and in the process of being constructed and if the change in 2022 regulations shook up the established order, 2023 has largely been a continuation of the pattern save for a couple of expectations. Aston Martin are the obvious outliers whereas Alpine too have moved around the standings. Unfortunately for the French outfit, it is down not up.
Speaking during their car launch at a glitzy night club in London in February, team boss Otmar Szafnauer suggested the goal was to solidify their P4 standing of 2022 while having the occasional battle with the top three. Yet they are sixth, level on points with McLaren who have also found themselves with more questions than answers.
Gasly's season began with a P9 on his Bahrain debut which on paper reads far less impressive than it was. Recovering from a dismal first qualifying attempt in Alpine colours, Gasly drove from last on the grid to within the points.
It was a result he replicated in the following race around Jeddah, albeit in less dramatic fashion, but it was in Australia where things took a turn for the worst. Amidst the chaos of the late red flag restart, Gasly ran wide at Turn 1 and when he returned to a crowded track, it was the front wing of Ocon that he found.
Accepted as an honest mistake and not the first shot of an erupting team-mate war, Alpine moved on to Baku but it was a race that neither of the team's drivers performed in. Ocon qualified 19th before finishing 15th. Gasly ended the race three spots above his P17 starting position. In the sprint race, neither Alpine driver added a point to their tally.
Miami proved a bit more hopeful but not enough to ignite what has so far been a lacklustre start to Gasly's career.
Five races is by no means fair time for the jury to deliberate on Gasly's Alpine career after all, few drivers on the grid have a stronger claim to the title of comeback king than the man who rebuilt his reputation post-Red Bull but it seems the problems do not lie with the driver but the team itself.
Alpine has often been a constructor seemingly ready for a self-implosion at any moment. A fraying of the relationship between Ocon and former garage partner Fernando Alonso was just barely kept at bay. It is the Spaniard's success in 2023 that irked CEO Laurent Rossi, causing him to criticise Szafnauer and suggest his job is on the line.
But it is with the car where the true problems lie. Alpine were undoubtedly the fourth fastest car in 2022 but realistically where are they in 2023?
PlanetF1.com recommends
Ferrari boss: Charles Leclerc lacking compared to Max Verstappen
'Mercedes paid price for not thinking outside of their own box'
Red Bull and Aston Martin are clearly ahead as are Ferrari and Mercedes. McLaren will want to challenge for fifth best should they overcome their issues. While the Williams of Alex Albon and AlphaTauri of Yuki Tsunoda have also looked strong on occasion.
Alpine have opted for a small but consistent upgrade approach, a process that has been expedited following the Imola cancellation, but they find themselves in a development arms race. McLaren have upgrade hopes of their own as do Mercedes. Red Bull and Aston Martin will continue to build on their advantage. Even the teams expected to finish below Alpine will have upgrades on the way.
So the question is, can Alpine upgrade to hold off their competition but to do so at a rate quick enough to catch those ahead?
Gasly may well go on to enjoy a long successful career at Alpine but he has certainly got off to a rockier start than he would have been expecting.