Is Gasly angling for a move to McLaren?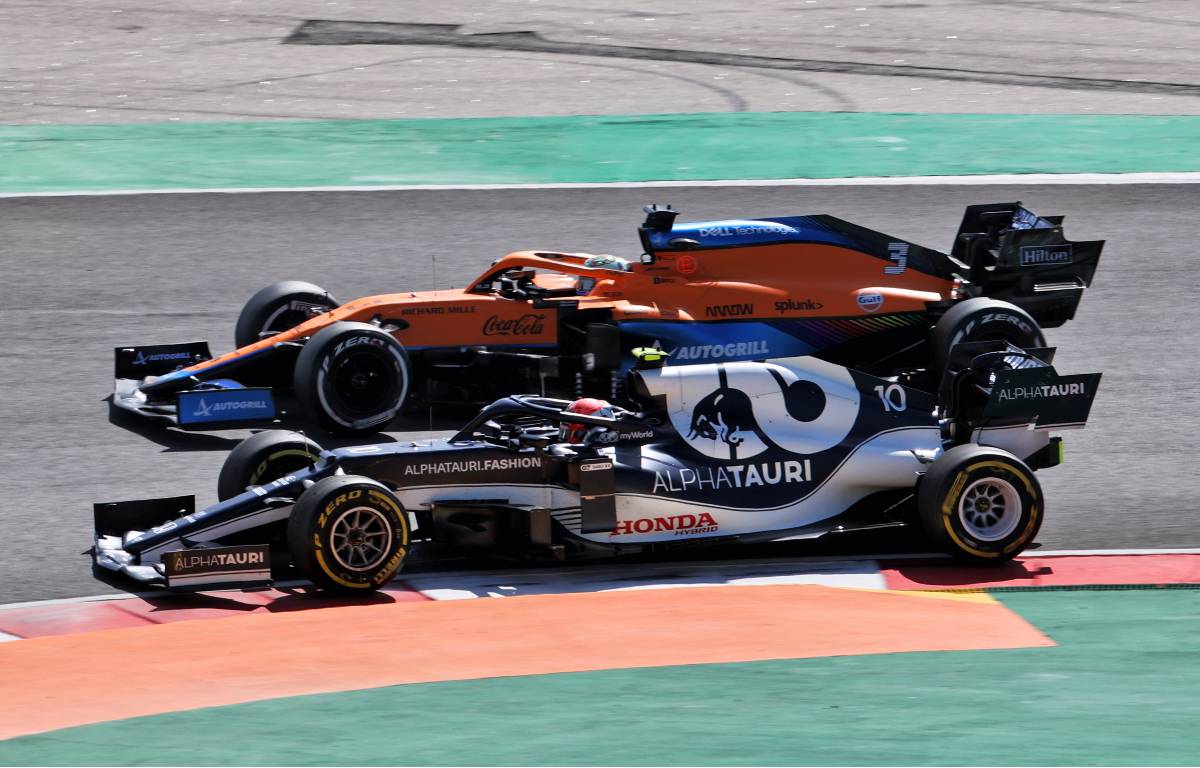 Has Ted Kravitz dropped a subtle hint that Pierre Gasly's target is trained on Daniel Ricciardo's seat at McLaren?
I can't be alone in being a big fan of Ted's Notebook on Sky F1. Not just for the info he provides at the end of each day across a race weekend – to be honest, you can pick up much of that from Sky's live coverage and also, of course, right here on PlanetF1.
It's more for his interactions with the personalities in the paddock and a behind-the-scenes look at what's happening when the action is all over, the tension is gone and everyone is breathing out and a little more chilled with the pressure behind them for another day.
Even if it's Esteban Ocon with a packed suitcase and a brown paper bag in his hand. Ted will always ask what's in the bag. We may not get to see the contents, but it's amusing and entertaining viewing nonetheless.
But on Saturday, after sprint qualifying's debut at the British Grand Prix, it was during a more routine segment of the show that something made me think: "Eh? What's that all about?"
Ted was running through how the day at Silverstone had gone for AlphaTauri drivers Pierre Gasly and Yuki Tsunoda on what was part of a pretty nondescript weekend for the team as a whole.
Then came something slightly odd, out of nowhere, and which had to be rewound to be listened to again.
Referring to the British Grand Prix weekend, Ted said: "Pierre Gasly wants to try and out-score Daniel Ricciardo, even though Daniel Ricciardo's having a good weekend, because he's only one point behind him in the Drivers' Championship and this Gasly-Ricciardo championship battle…
"Gasly wants to try and cling on to it with all of his fingernails because he wants to be in a position where he can actually challenge Ricciardo – in a faster McLaren, you've got to say – at the end of the year.
"Gasly wants to take advantage of Ricciardo's troubles at McLaren and try to challenge him towards the end of the year. We'll see if he can be able to do that."
Sorry, Ted, the "Gasly-Ricciardo championship battle"? Before Silverstone, as he said, they were separated by one point in the standings, 40-39, with Ricciardo just shading P8 ahead of Gasly. The Australian then finished fifth in the British GP, his best result of the season, to move 11 points clear.
Okay, so arriving at Silverstone, the duo were closely matched in the championship. But how is that important after nine races of a potential 23? Why would Gasly want to "cling on with all of his fingernails" to Ricciardo?
Perhaps, you could say, because there are four teams well clear of the rest on race results this year and if Gasly could finish ahead of any of those eight drivers in the championship, it would be a feather in his cap.
Ricciardo has been struggling to adjust to the McLaren since joining the team and is the most obvious target for Gasly in the standings – although, as mentioned above, the gap did widen at the weekend with the AlphaTauri driver failing to score.
But why does it matter at this stage? Ted often refers to how little time he has to cram everything into his Notebook, so why spend valuable seconds on something that has not even been reported as a story anywhere else in the F1 media? Not that we could find, anyway, that says Gasly desperately wants to beat Ricciardo.
Get your hands on Pierre Gasly merchandise via the official Formula 1 store
We may be putting two and two together – or three and 10, the race numbers of the drivers in question – and getting completely the wrong answer, but was Ted implying that Gasly is trying to prove a point with a view to unseating Ricciardo from McLaren?
Gasly is, of course, in a state of limbo. He is a perfect fit as the main man at AlphaTauri, with a win and two other podium finishes for the team during his two spells there. But you have to doubt whether he would be happy with that role indefinitely.
The 25-year-old has had a taste of life at the Red Bull senior team, which clearly came too early and did not work out, and will surely believe he is ready to step up again to a front-running outfit having matured as both a driver and a person.
He is reported to have two more years on his current contract but said recently there had been interest from other teams.
Speaking in the last couple of weeks about his future, Gasly said: "I have no idea at the moment, it's something we will talk about with Red Bull and with Helmut [Marko] especially.
"I don't know what is the will of Helmut and whether they want to take me back, whether they want me to stay in AlphaTauri, whether they are willing to release me to another team."
Asked if there had been interest from outside Red Bull, he added: "Yes, interest. I'm trying my best, showing my potential, giving my best with AlphaTauri and I think what we are doing at the moment is very good.
"We'll see going forward what are the most attractive options we have. Ultimately it goes down to Red Bull and discussing with them what we do together going forward."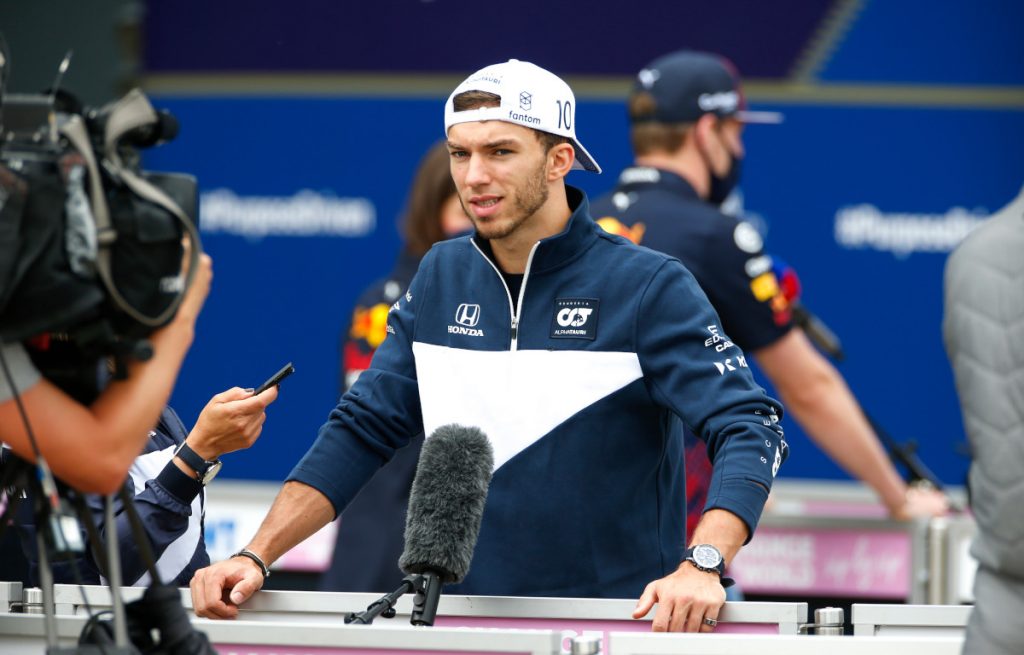 Gasly was, of course, overlooked for a Red Bull return at the end of last year in favour of Sergio Perez and is reported to not have the most harmonious relationship with their driver chief, Marko.
If there is indeed that "interest" from outside, is it from a team that would represent the step up he is ready for? If it was Williams or Alfa Romeo, who are the two most obvious to be seeking a driver, then no.
But McLaren? Or is any connection with Gasly to them – as Ted may or may not have been insinuating – purely one-sided, from the driver's part?
Despite Ricciardo's self-confessed difficulties, it would be hard to see them giving up on the Aussie after just one year.
And as we saw at the British Grand Prix, drivers' stocks can rise and fall significantly in the space of just one weekend – ironically, as Ricciardo's fortunes improved with that P5, Perez's at Red Bull nosedived. And Gasly will have been fully aware of that.
A pairing of Lando Norris and Pierre Gasly? That would be exciting for sure, although certainly not guaranteed to work any better than keeping Ricciardo in situ.
Ted, if you happen to read this and there's anything in it, feel free to let us know!
Jon Wilde