Pit Chat: All aboard the Rich Energy milk float
Rich Energy introduced us to William Storey's milk float; Lewis Hamilton botched a crowd surf and Kimi Raikkonen literally took his C38 for a ride.
The Austrian Grand Prix arguably brought the 2019 season to life, and few expected the action to hot up even further at Silverstone – but it did.
Hamilton took the win, if not slightly fortuitous to do so, to secure a record sixth victory at his home circuit, while Max Verstappen and Charles Leclerc picked up where they left off in Spielberg.
But first…
How not to do it…
It has been a difficult 2019 to say the least for Haas. Romain Grosjean was sent back to his Australia spec as the team tried to figure out what was going wrong for them. The problem was he couldn't even negotiate the pit exit.
Romain Grosjean spins in the pit lane exit and smashes his front wing – British GP #F1 #BritishGP pic.twitter.com/IKVpYaK5rI

— Eau rouge (@Insidef1) July 12, 2019
Things could only get better from here right? Well, we needed only one lap of the race to give us that answer.
(#F1 #BritishGP) Kevin Magnussen & Romain Grosjean Collide pic.twitter.com/379KJMXBlG

— Formula1 Videos (@518mc) July 14, 2019
An early retirement for both drivers in what was meant to be a valuable Sunday of data collecting.
With not even a Marcus Ericsson in sight, Grosjean had to think of a new approach to getting himself of the hook.
When Romain Grosjean runs into Kevin Magnussen and both cars eventually DNF #WTF1 @wtf1official pic.twitter.com/09uTSkC5xM

— V2husker (@V2husker) July 14, 2019
Principal Guenther Steiner was in no mood for pleasantries: "The best that our drivers could bring to the battle was a shovel – to dig the hole we're in even deeper."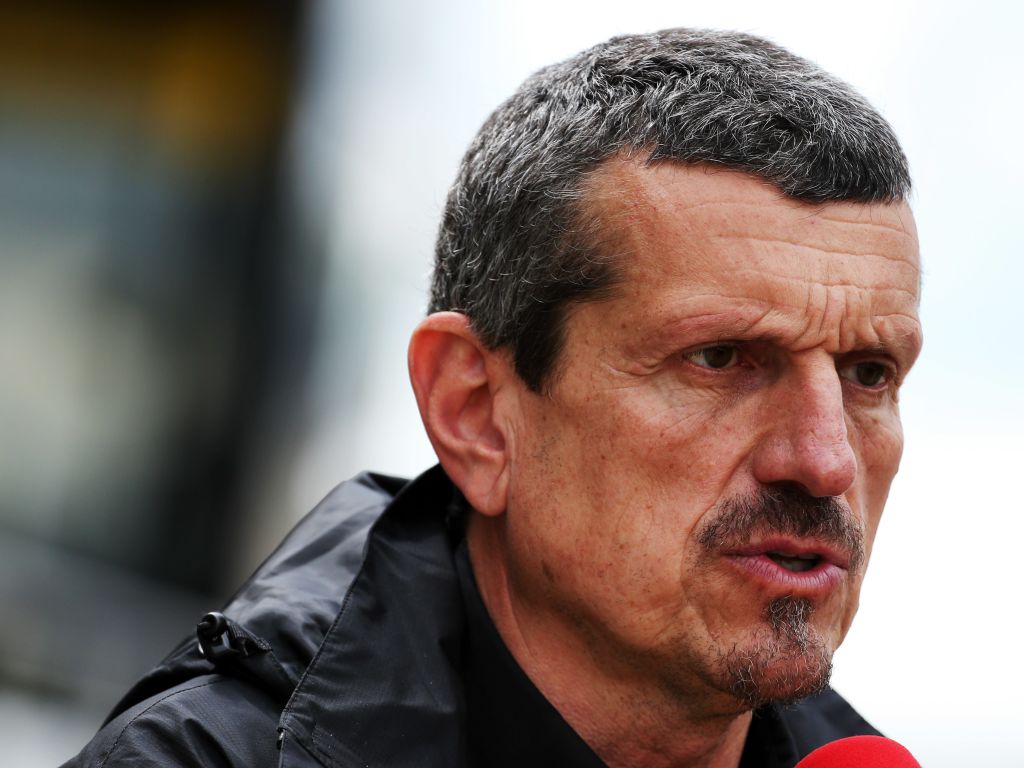 Nobody quite knows what is going on with Haas and their title sponsor Rich Energy, or former title sponsor it now seems judging by this…
Great start boys@HaasF1Team #BritishGP #HaasF1 #richenergy #milkfloat pic.twitter.com/19zDwusVYj

— Rich Energy (@rich_energy) July 14, 2019
At this point Rich Energy are becoming a danger to Twitter – they're a bit like a car crash, sorry Haas, you try not to watch but you just have to – please keep going.
But, they did take a moment to try and inform us why their relationship with the American outfit had turned so sour.
Just to disavow people of lies from @HaasF1Team please see below. @rich_energy terminated the agreement as we said. The team have accepted contrary to their public denial.They were complicit in trying to oust CEO William Storey who even gave them a £35m personal guarantee #truth pic.twitter.com/RZodxJd4js

— Rich Energy (@rich_energy) July 14, 2019
The charismatic shall we say, 'leader' of Rich Energy William Storey sports rather impressive facial hair, and it was this subject and pubes which caused the driver press conference to break down.
😂😂🤣🤣 Daniel Ricciardo is an absolute legend! Norris's laugh killing me. #F1 #BritishGP pic.twitter.com/jAeNkF8OP8

— Tim Hauraney (@timhauraney) July 11, 2019
Lando beaches it…
The Brit certainly adhered himself to his home supporters at Silverstone, but not so much to McLaren after beaching the $250,000 720S in the gravel at Maggots and Becketts.
Maybe Johnny Herbert should have been behind the wheel?
Lando bins it in the gravel!😂

When we asked @LandoNorris to take @johnnyherbertf1 out for a spin, we didn't mean… pic.twitter.com/pib7uiaj9E

— Sky Sports F1 (@SkySportsF1) July 12, 2019
The Honey Badger strikes…
Norris turned his attention back to racing, and though McLaren team-mate Carlos Sainz tried to do the same, Danny Ric had other ideas.
Eso no se hace @danielricciardo 🤣#GBRmovistarF1 pic.twitter.com/WEbNJiDI03

— F1 en Movistar+ (@movistar_F1) July 14, 2019
Still, the Spaniard got the last laugh in the race, keeping his rival at bay to record a P6 finish.
My right ball was still hurting during those last 12 laps @danielricciardo 🤒 https://t.co/qFjyRJV3DN

— Carlos Sainz (@Carlossainz55) July 14, 2019
Kimi corner…
The weekend didn't get off to the best of starts for 'The Iceman' after his Power Unit gave up in Free Practice 1.
The C38 needed quite the push to remove it from the circuit, but that's what marshals are for right Kimi? You just put your feet up.
Kimi sits on the car and gets pushed by the marshals

Never Change Kimi 😂#F1 #BritishGP #Kimi7 pic.twitter.com/x9aaYo5k8G

— Eau rouge (@Insidef1) July 12, 2019
Last word…
We will leave you with race winner Lewis Hamilton as he celebrated that sixth victory at Silverstone.
A crowd surf was what he had in mind, but as our camera showed, it didn't quite go to plan.
Lewis has had better crowd surfs 🙈 #F1 #BritishGP2019 pic.twitter.com/mm7SY8J0f0

— Planet F1 (@Planet_F1) July 14, 2019
Next up, Hockenheim…
Follow us on Twitter @Planet_F1 and like our Facebook page.