Best of Pit Chat, part 1: Ricciardo undercover at Ferrari
As the year draws to a close, we take a look back over our favourite stand-out images, clips and social media posts from a bonkers 2020 season, starting with the first nine races of the campaign.
Starting with…
Austrian Grand Prix
While Mercedes reintroduced their DAS innovation to the Formula 1 world, Williams' plans to improve their tyre degradation didn't quite go to plan.
And, of course, the opening race gave us a little taster of what was to come throughout the 2020 season after Lando Norris landed a shock podium finish at the Red Bull Ring.
Are you crying, @LandoNorris?! 😅#AustrianGP 🇦🇹 #F1 pic.twitter.com/zqbzlrqVeB

— Formula 1 (@F1) July 5, 2020
Styrian Grand Prix
Talking of surprises, we couldn't quite believe our eyes when we saw Daniel Ricciardo working at Ferrari for the second race in Austria. May as well get as many people as possible to take a look over that wretched car…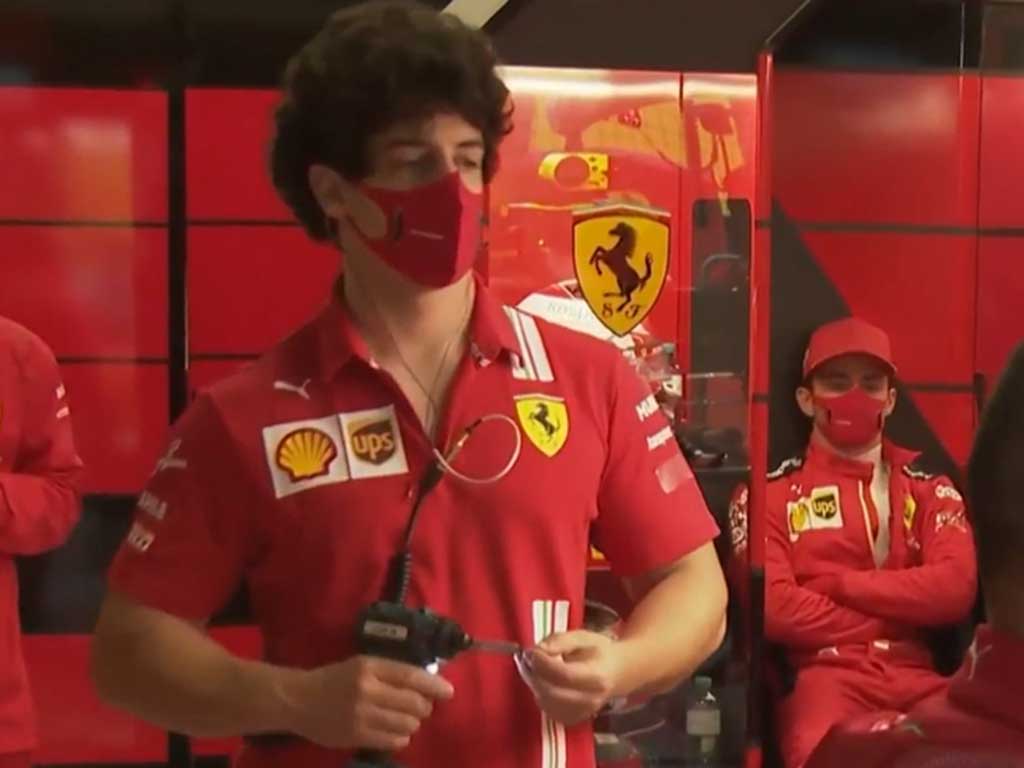 Also, Formula 1 fans went a little crazy on Google Maps when Valtteri Bottas' spot of lawn mowing was marked on the Red Bull Ring circuit. That then escalated rather quickly…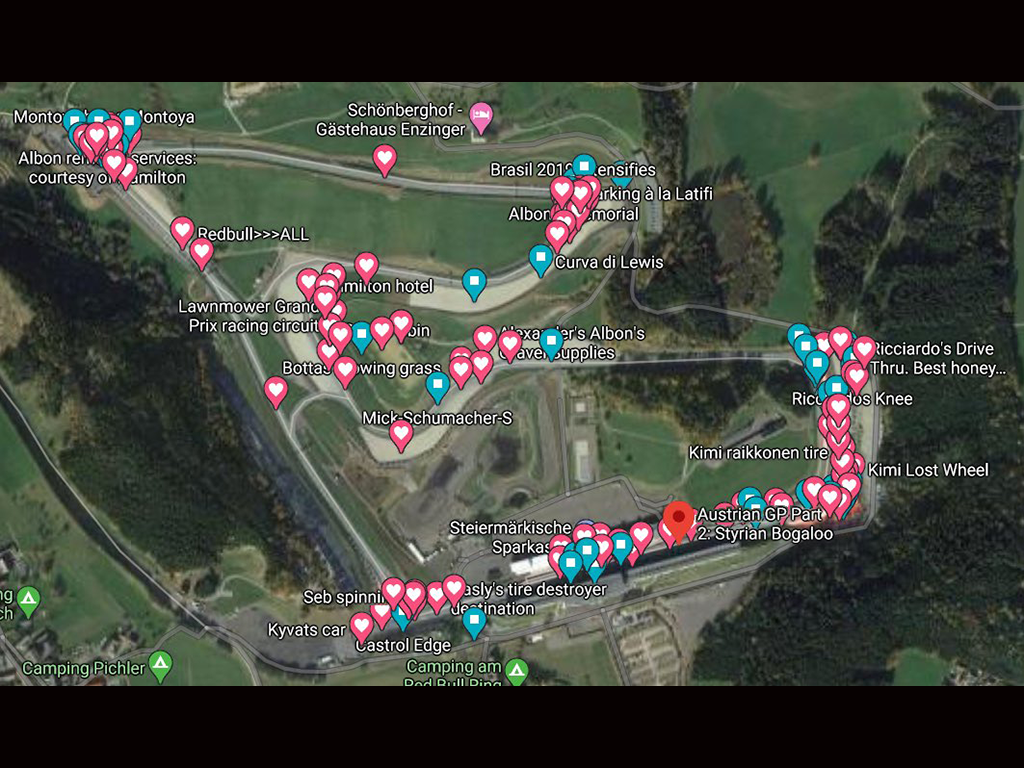 Hungarian Grand Prix
Hungary gave us a wholesome moment with this shot of Lando Norris helping the team strip down the car after the race. He's a good lad, isn't he?
"If you want to go fast, go alone. If you want to go far, go together." – 3 long weeks for my team. Thought they could use a couple more hands. 🧡 pic.twitter.com/4LIizGuDh8

— Lando Norris (@LandoNorris) July 19, 2020
And Sky F1's Ted Kravitz got exactly what was coming for him when making a joke about Daniel Ricciardo's hooter.
British Grand Prix
At Silverstone, we were treated to one of the best radio messages ever and it came when the F2 drivers were in action. What a response to give to your driver. Absolutely incredible.
And the old saying goes 'if you don't ask, you don't get', well, it sadly did not come true for Jenson Button when he was waiting for the phone to ring in Racing Point's hour of need.
New phone, who dis? https://t.co/zIZDQjo0df

— BWT Racing Point F1 Team (@RacingPointF1) July 31, 2020
70th Anniversary Grand Prix
At Silverstwo, Susie Wolff provided one of the tweets of the year with this gem.
When I asked Toto to embrace electric mobility that's not quite what I meant…

— Susie Wolff (@Susie_Wolff) August 7, 2020
And someone took the 'My Heart Will Grosjean' meme and took it to a whole new level. Weird yet wonderful.
Every night in my dreams… My heart will Grosjean…

[Retweet Appreciated]#F1 #Formula1 #Formule1 #Formel1 #F170 #BritishGP #SilverstoneGP @RGrosjean @HaasF1Team pic.twitter.com/7j5TUVXzkN

— F1CTITIOUS (@F1CTITIOUS) August 9, 2020
Spanish Grand Prix
With his driving services sadly no longer required, Nico Hulkenberg got a hero's welcome home from his dog, Zeus. Look at that little tail go!
What a welcome home for Nico Hulkenberg 😭 #F1 pic.twitter.com/KkRl5lL0IJ

— Planet F1 (@Planet_F1) August 12, 2020
Belgian Grand Prix
At Spa, Max Verstappen was already getting fed up of finishing P3 and he got very cosy in that particular seat. In true Fernando Alonso style…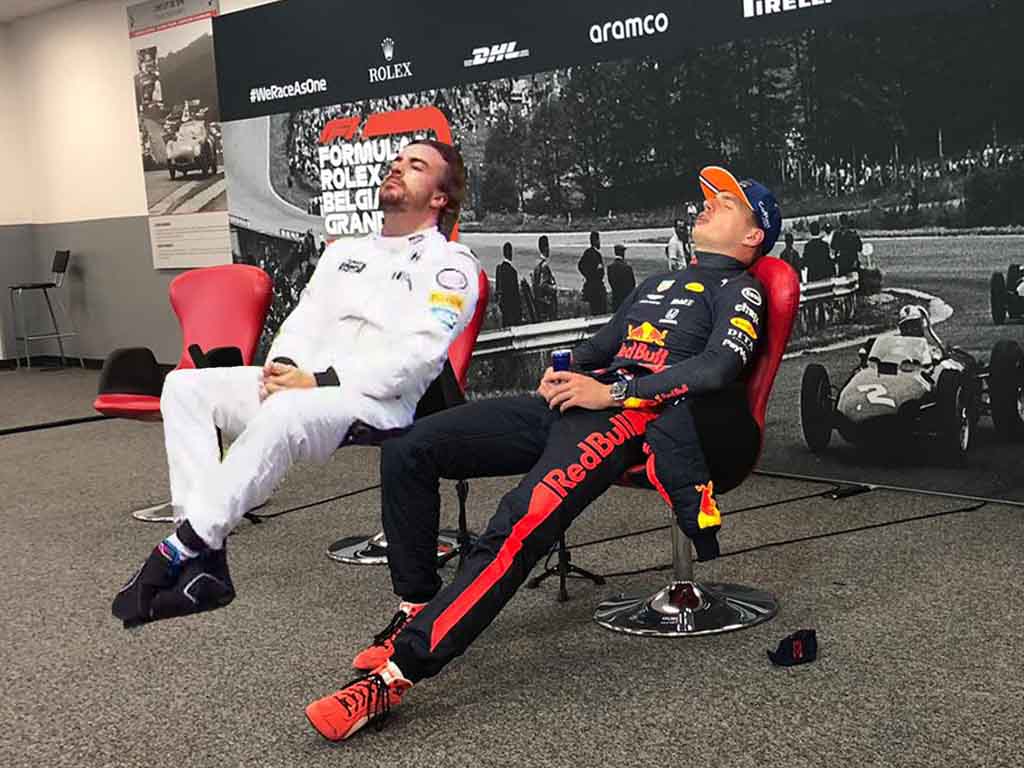 And the F3 contingent had us in a trance with one of the most aesthetically pleasing gifs of the year.
Drivers. Assemble.#BelgianGP 🇧🇪 #F3 pic.twitter.com/v9fnRlKl2D

— Formula 3 (@FIAFormula3) August 28, 2020
Italian Grand Prix
Ahhh, marvellous Monza, where Formula 1 jinxed Lewis Hamilton after qualifying with what turned out to be an unfortunately timed graphic above him.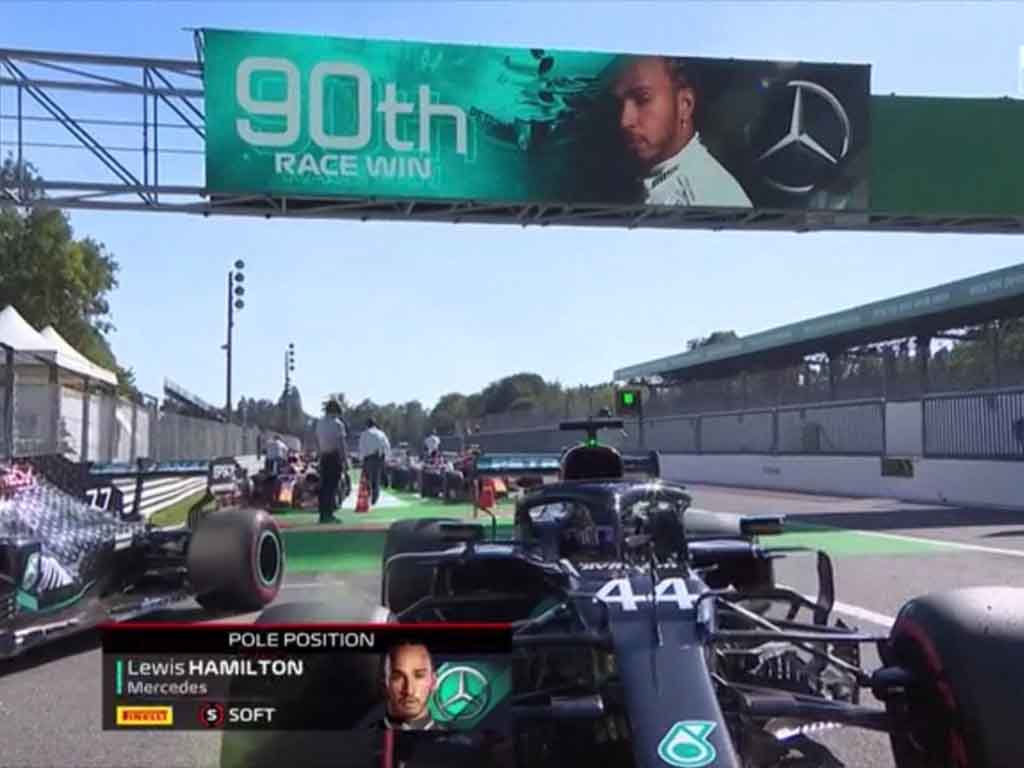 And Pierre Gasly was centre stage for one of the most iconic images of the season. It was certainly a lot to take in considering the year he had.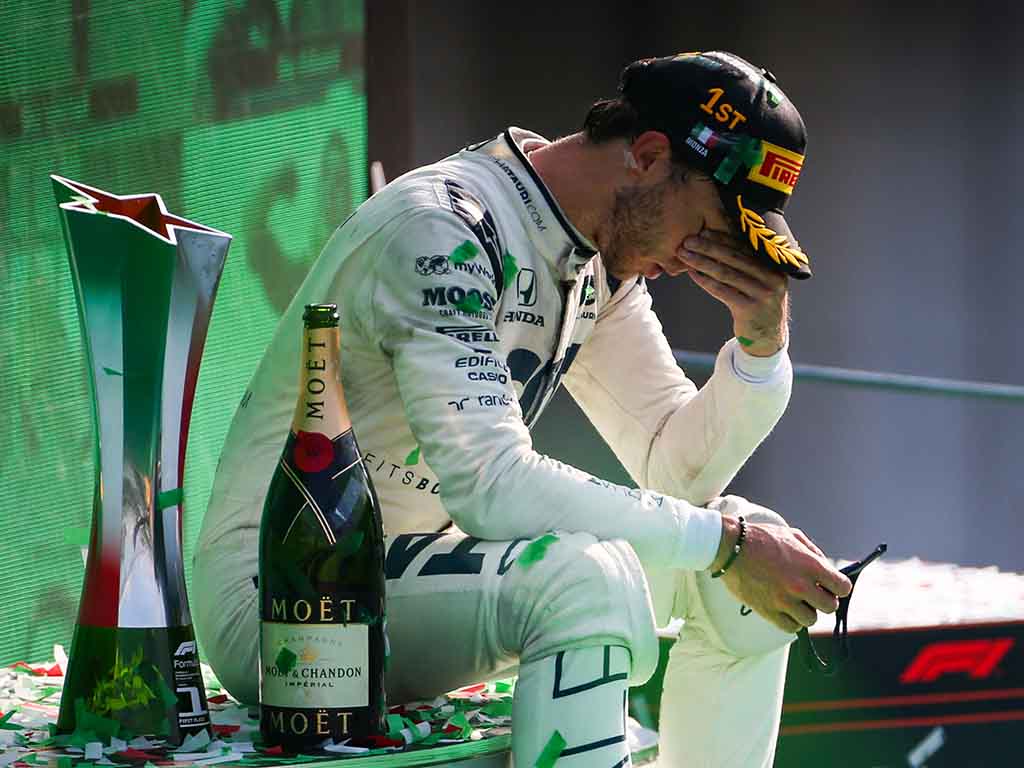 We also bid farewell to the Williams family as both Sir Frank and daughter, Claire, handed over full control to the new owners. This was a fantastic video posted by the team on social media.
We are Williams. Always. pic.twitter.com/BmVXu1DJkt

— Williams Racing (@WilliamsRacing) September 6, 2020
Tuscan Grand Prix
In Tuscany, Kimi Raikkonen showed he is still a phenomenal source of entertainment even after all these years.
And, as special moments go, this was right up there…volume up and then up even more.
An amazing moment on Sunday at Mugello 👀@SchumacherMick takes to the track in his father's title-winning @ScuderiaFerrari F2004 😍#TuscanGP 🇮🇹 #F1 pic.twitter.com/ACxZ7p3dQd

— Formula 1 (@F1) September 13, 2020
'See' you again soon for part two…
Follow us on Twitter @Planet_F1, like our Facebook page and join us on Instagram!