Pit Chat: Does anybody like Romain Grosjean?
There is no love for Romain Grosjean at his home Grand Prix, plus more embarrassment for Ferrari and a new Kimi Raikkonen has emerged.
Here are the best and worst bits from a rather dull French Grand Prix weekend…
And first…
Spice up your life
We feared the week had already peaked before teams even stepped foot in France as our eyes were treated to seeing Bernie Ecclestone and Dr Helmut Marko wearing Spice Girls merch.
What makes it even better is that Christian Horner confirmed they were wearing knock-off t-shirts.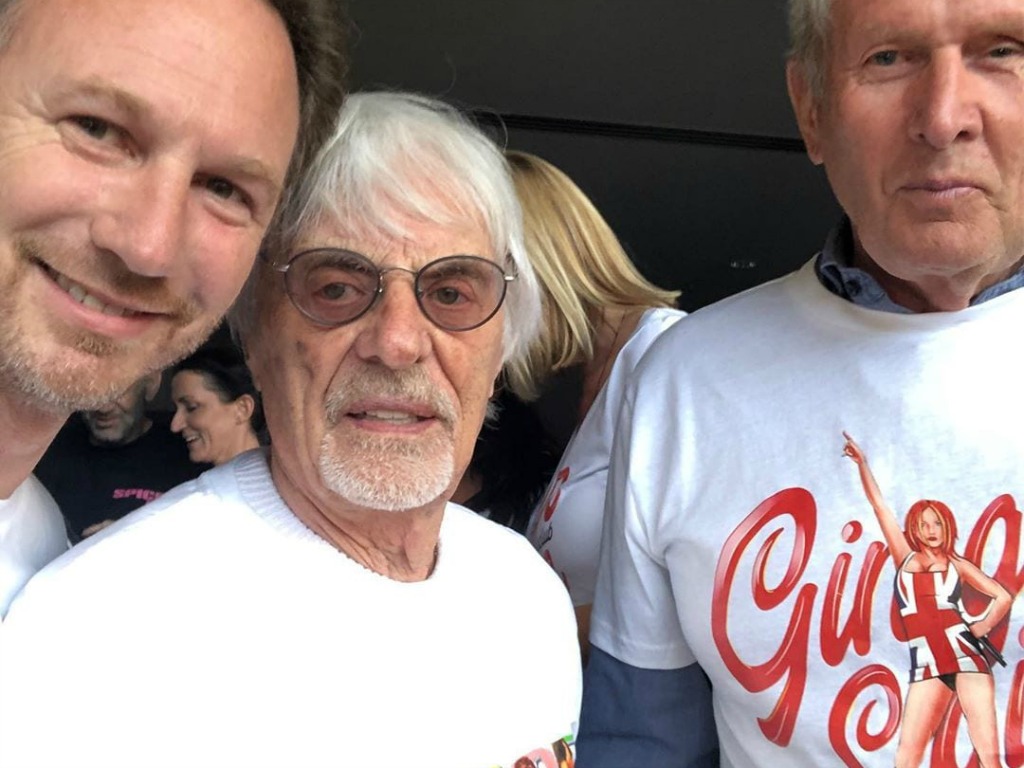 And it would be very rude of us not to remind you all of this Spice Boys tribute from last season…
Lando Norris fan club
It's quite depressing when you find out Lando Norris wasn't even born when the Spice Girls were at the forefront of the Britpop era.
We won't hold it against him though. He's been an excellent addition to grid already…and that was even before he nicked Carlos Sainz's phone.
❤️😉 pic.twitter.com/b98PgZ8BOm

— Lando Norris (@LandoNorris) June 20, 2019
Whilst we all have gripes and moans about Formula 1 at the moment, it's important to remind ourselves that drivers like Lando are still inspiring the young ones…
Damn! I want one 😂 https://t.co/eObBNYNKmn

— Lando Norris (@LandoNorris) June 20, 2019
Just for the record: Norris wants one of those boxes and not a four-year-old son.
Norris wasn't just on great form on the track, either. Here is some overwhelming evidence from his excellent qualifying run.
(We are also big fans of George Russell's interruption; will have to click the tweet for this one)
Lando: "Oi…I'm not giving my secrets away here" 🤨

George: "Just seeing what I can learn" 🧐

Lando: "You could learn a lot!" 🤣@LandoNorris, @antdavidson and unexpected guest @GeorgeRussell63 on the lap that took the McLaren driver to a career-best fifth on #FrenchGP grid!

— Sky Sports F1 (@SkySportsF1) June 23, 2019
Speaking of the SkyPad…
Just what on earth were Ferrari thinking including Karun Chandhok's analysis as part of their "overhwhelming" evidence to try and get Sebastian Vettel's five-second penalty from Canada overturned?
Sure, it's a really good, detailed look at the incident. But it's all subjective!
Although Karun is clearly not aware of the 'no win, no fee' disclaimer…
Err…. So, can I send you an invoice Ferrari? I mean, lawyers send bills whether you win or lose a case so….!!

— Karun Chandhok (@karunchandhok) June 21, 2019
And after all the debate and controversy surrounding five-second penalties recently. We could not help but laugh at seeing this in F3 over the weekend.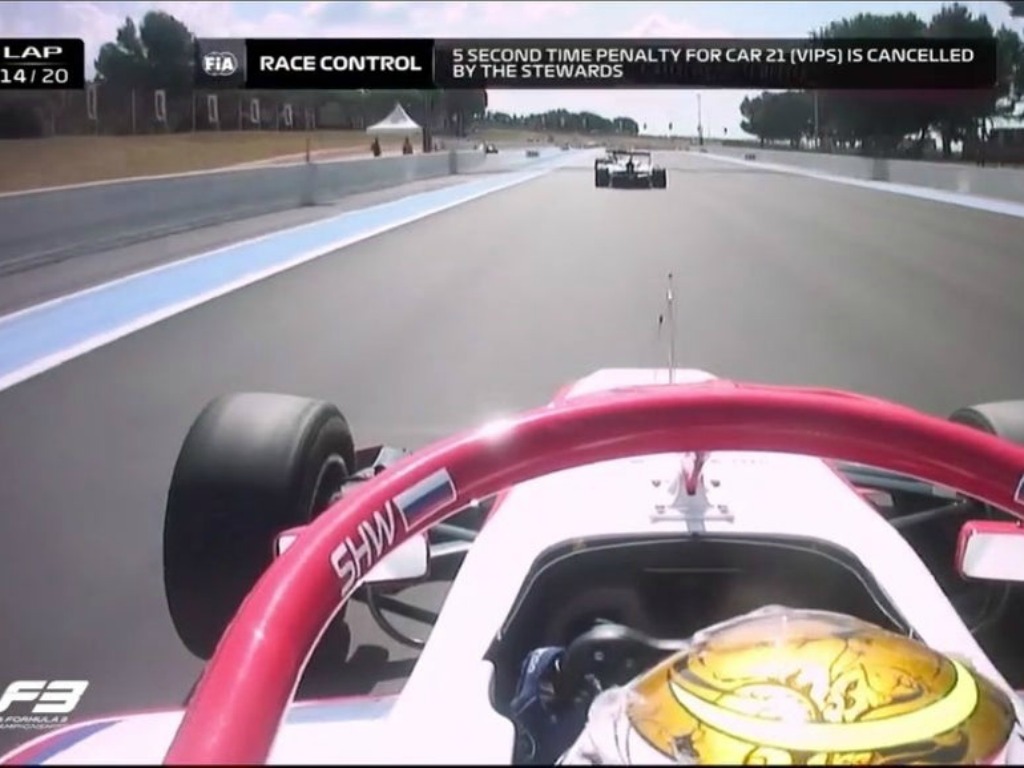 Given the amount of backlash the FIA has received from all corners recently, they probably wish they had done the same in Canada.
At least it's not as bad as it is in Formula E for the FIA. They just have arguments for all to see. This was after the FIA decided on a race restart when drivers gained a massive advantage using an escape road to avoid an on-track blockage.
A new Kimi?
Seeing as we've dipped into F3, we have to say we are very excited about the prospect of a new Kimi Raikkonen climbing up through the ranks. Step forward Juri Vips.
Hmm… ever seen @jurivips and Kimi Raikkonen in the same room? 🤔😂

Saturday in France gets under way with @FIAFormula3 in just under an hour 👌#FrenchGP 🇫🇷 #RoadToF1pic.twitter.com/p1HEoyXmAu

— Formula 1 (@F1) June 22, 2019
And Kimi didn't need to tell us why he puts earphones in on the drivers' parade, but also good to have that confirmation…
What does Kimi listen to on his headsets before the race…? 🤔👉🏻😂 #FrenchGP pic.twitter.com/Wsm1WqABuV

— Alfa Romeo Racing (@alfaromeoracing) June 23, 2019
Everybody hates Romain
Whilst everyone loves Kimi, it seems not everyone loves Romain Grosjean.
Ricciardo was struggling to remember him…
Verstappen absolutely shot down Grosjean's claim that karting was more difficult than Formula 1…
"That's bullshit to me. We are now so much faster than we've been in previous years. I don't understand where this is coming from.

"What Grosjean said, I don't understand at all. With karting you use very different muscle groups.

"If I would go karting now, after 20 or 30 laps I would also be completely messed up. While when I was 15, I could drive 300 laps in one day and had no problems at all.

"Does that mean that I am not as strong as when I was 15? No, not at all. You just use very different muscles. You ask a lot more from your forearms.

"It makes no sense at all to make that comparison. Look, if you would put mates of mine who are still karting in a racing car, they wouldn't feel their necks the next day, while they drive 300,000 laps a year in a kart. So I think this is a very strange comparison."
And, perhaps saddest of all, Haas did not even give Grosjean the upgrade available to one of their drivers. Even though it was his home race.
"I'm a bit gutted that I don't have it for my home race," Grosjean said.

"I think it's a massive gain here – so, already the car is not fast, but when you don't have it, it just makes it harder."
Poor Romain.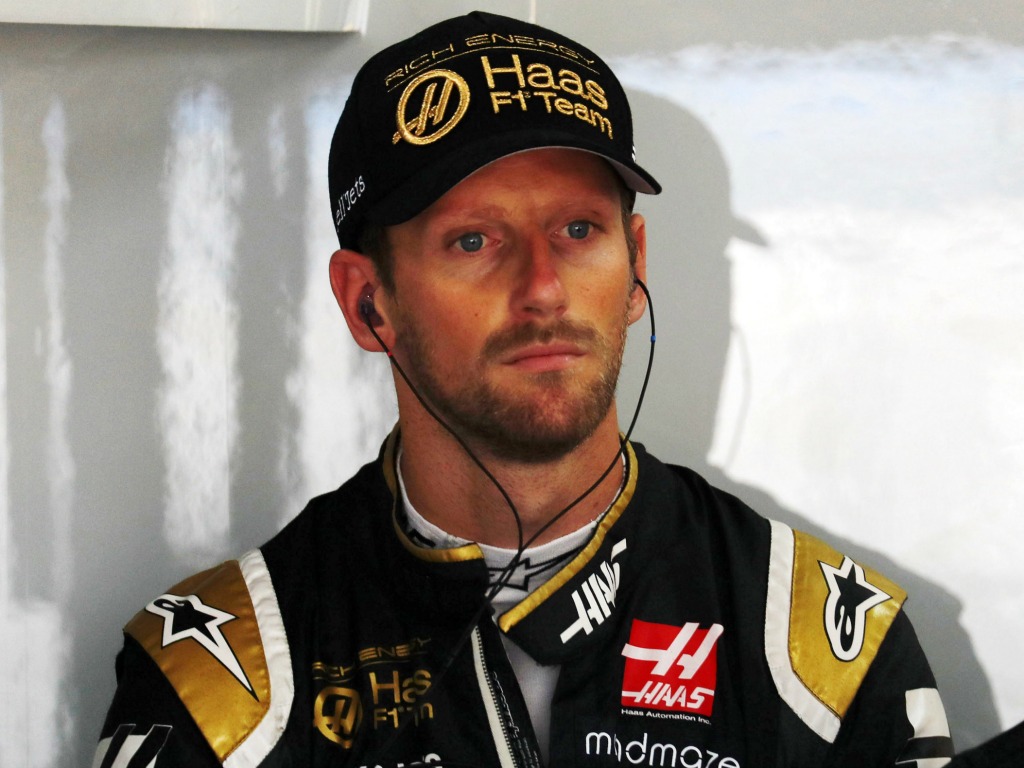 Any other business
Things may not be going too well for Pierre Gasly this season, but he still has a smile on his face…and jokes, especially when it comes to naming Max's best mates.
How well does @PierreGasly know his bro @Max33Verstappen? 😂 #FrenchGP 🇫🇷 #F1 pic.twitter.com/CNo4RvzGSX

— Aston Martin Red Bull Racing (@redbullracing) June 22, 2019
But tweet of the weekend belongs to…
— Pablo Elizalde (@EliGP) June 22, 2019
And part of Valtteri Bottas' regression to V1 can only be explained by his sickening decision to mix coffee with chewing gum. Yuck.
How to kick-start your day, @ValtteriBottas style! ☕️ #FrenchGP pic.twitter.com/MoXYQCiKXX

— Mercedes-AMG F1 (@MercedesAMGF1) June 22, 2019
Stick to just the coffee, Valtteri, and you'll be back fighting right at the top in no time. We hope…
Last word.
Can it really be anything else?
Follow us on Twitter @Planet_F1 and like our Facebook page.