Pit Chat: Everybody loves Nico Rosberg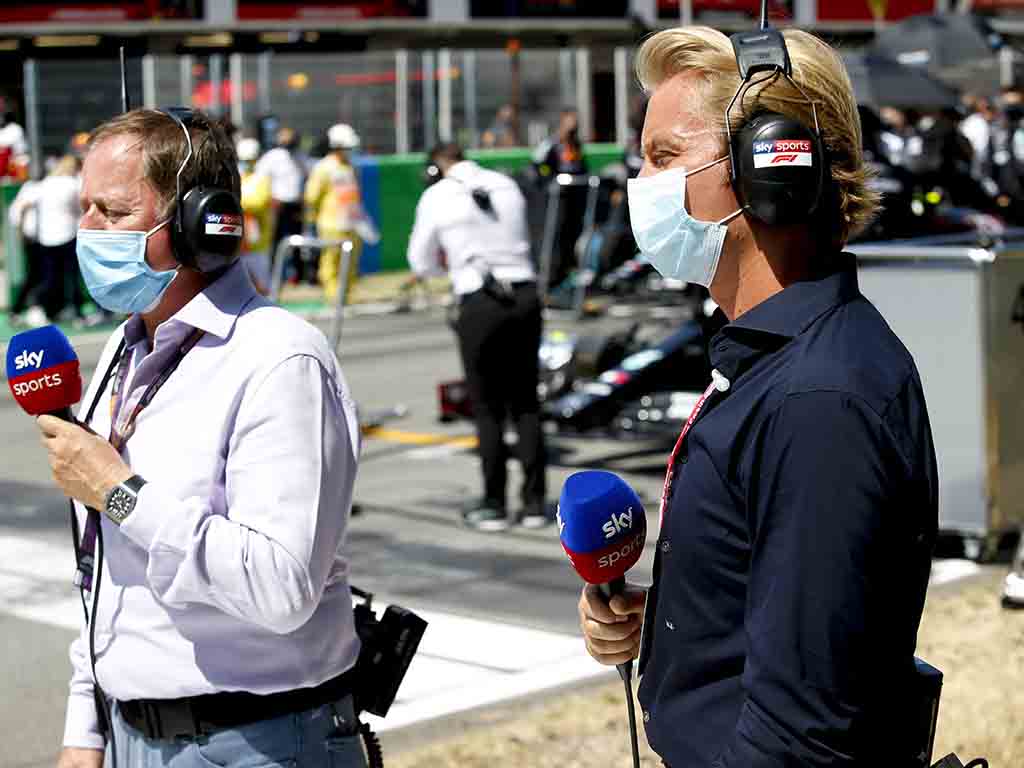 Everybody loves Nico Rosberg…well may be not everyone but the retired World Champion's punditry skills were widely praised at the Circuit de Catalunya.
Time to take a look back over the stand-out images, clips and social media posts from the Spanish Grid Prix weekend…
A hero returns
After two race weekends standing in for Sergio Perez, Nico Hulkenberg was back on the standby list for Racing Point. This video of him being welcomed back by his dog, Zeus, made our hearts as soft and gooey as the Pirelli tyres on a red hot track.
Just look at that little tail go.
What a welcome home for Nico Hulkenberg 😭 #F1 pic.twitter.com/KkRl5lL0IJ

— Planet F1 (@Planet_F1) August 12, 2020
Latifi bites back
But the social media world isn't always as wholesome as that wonderful clip. Nicholas Latifi felt compelled to defend himself after being labelled "a clown" by Daniil Kvyat in free practice.
As the only rookie in the field driving one of the slowest cars on the grid, Latifi can become a bit of an easy target for others – at least he sticks up for himself!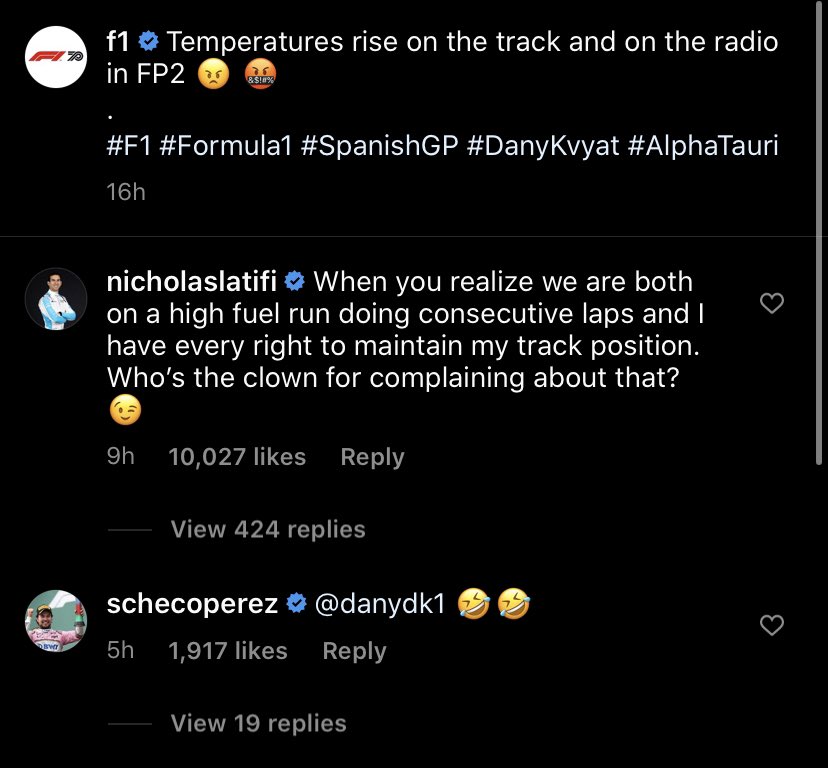 Max Verstappen has also dished out a fair bit of on-track to stick to Latifi and the Canadian gave some back to him, too.
Latifi gives some back as he appears to be slowed by Verstappen in FP3 🎧

What would grandma think? 😉#SpanishGP 🇪🇸 #F1 pic.twitter.com/dvlFQ22qa7

— Formula 1 (@F1) August 15, 2020
But there is a harmonious working environment at Williams, as their work experience programme showed over the weekend.
Chief lollipopper 👨‍🔧pic.twitter.com/RyR76bgt9n

— George Russell (@GeorgeRussell63) August 14, 2020
Everybody loves Nico Rosberg
Whilst the George Russell clip went down a treat with fans, Nico Rosberg was arguably the star of the weekend in Spain. He has done plenty of media work since retiring but we cannot recall a time when his analysis and insight was so well received.
His commentary stints were littered with little gems like this:
His interviewing skills impressed many:
Amazing scenes. @nico_rosberg the quintuple threat for the pre race pitlane interviews… fluent in German, English, French, Italian and Spanish. Great insightful questions too.

— Will Buxton (@wbuxtonofficial) August 16, 2020
He was able to take the p*ss out of himself when going through a track guide:
*flashbacks* 😭 pic.twitter.com/9KP2hr9YBC

— Out of Context Rosberg (@OoCRosberg) August 14, 2020
And his joke about Lewis Hamilton was pretty, pretty good:
Martin Brundle: "How does Valtteri Bottas get inside Lewis' head?"

Nico Rosberg: "Well at Silverstone they slept in motorhomes next to each other. He should have put a massive grill under Lewis' window and slapped burgers on there…10 per night. #F1

— Planet F1 (@Planet_F1) August 16, 2020
For someone who became a walking meme due to his clickbait style of reporting and trying to muscle in on the winning moments with selfies on the finish line, Rosberg is doing a good job on the rebrand.
Any other business
Someone not getting in our good books was Mattia Binotto with his hypocritical comments about the Racing Point saga. The audacity to say this…
🤔 #F1 pic.twitter.com/atrkX3mLRW

— Planet F1 (@Planet_F1) August 15, 2020
But that's not to say we're getting sick of hearing about the RP20, especially when we are getting team principals roasting each other in public.
Otmar Szafnauer about Zak Brown: "It seems to me he knows more about historic racing than he does about F1."
Zak Brown about Otmar Szafnauer: "I'd invite him to come and join me. He's got a historic car that he's currently racing."
To counter-act the negativity, here's a dose of Mr Sunshine himself…Daniel Ricciardo.
PEAK WORKPLACE BANTZ 😆#SpanishGP 🇪🇸 #F1 @danielricciardo @OconEsteban pic.twitter.com/935Gh7pQrP

— Formula 1 (@F1) August 13, 2020
Elsewhere, it was great to see Sebastian Vettel's efforts recognised with his 'Strategist of the Day' 'Driver of the Day' award.
Still not fully recovered from Seb's "Ok, here's the task for you…" line to his 'strategists'. #F1pic.twitter.com/nyOsXbWqhg

— Planet F1 (@Planet_F1) August 17, 2020
And, after Lando Norris waved to Max Verstappen on track at Silverstone, Max returned the favour in Spain…during the race. Talk about a relaxing Sunday drive!
Last word
We just want to say a big congratulations to Kimi Raikkonen for covering the most distance of any Formula 1 driver in history. If you were to add up his total race laps in kilometres, he would have raced across the globe's equator twice over.
Go have a rest, Kimi!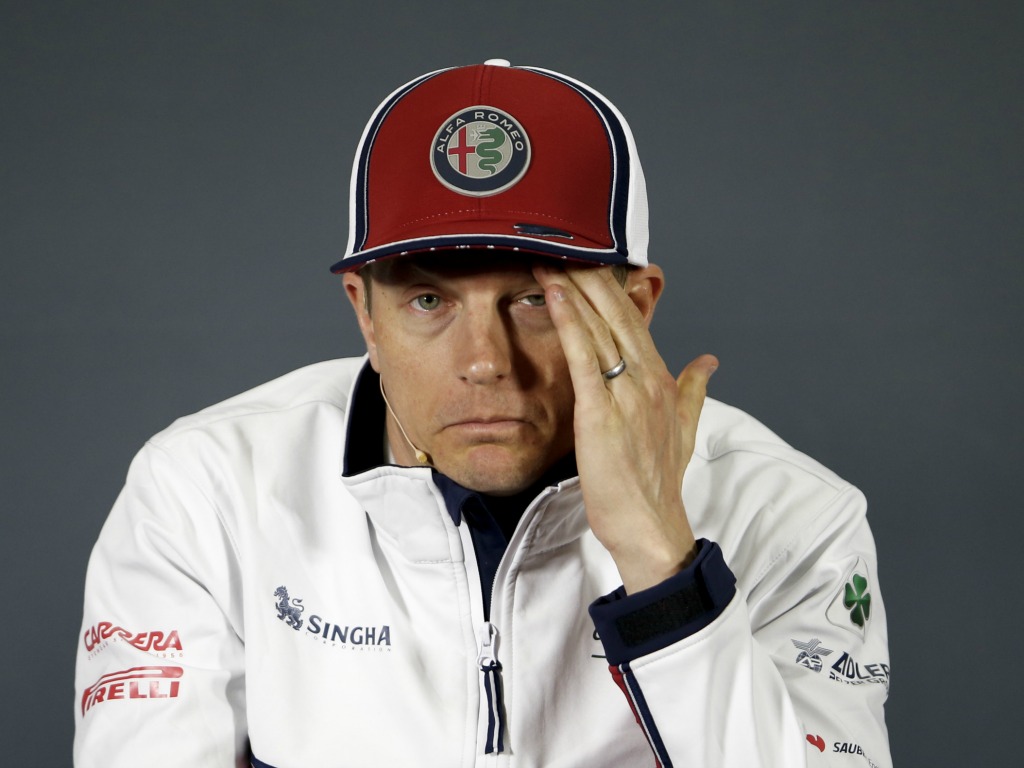 Talking of breaks, enjoy your non-F1 weekend coming up and 'see' you again for Spa.
Follow us on Twitter @Planet_F1, like our Facebook page and join us on Instagram!