Pit Chat: Formula 1 put a curse on Hamilton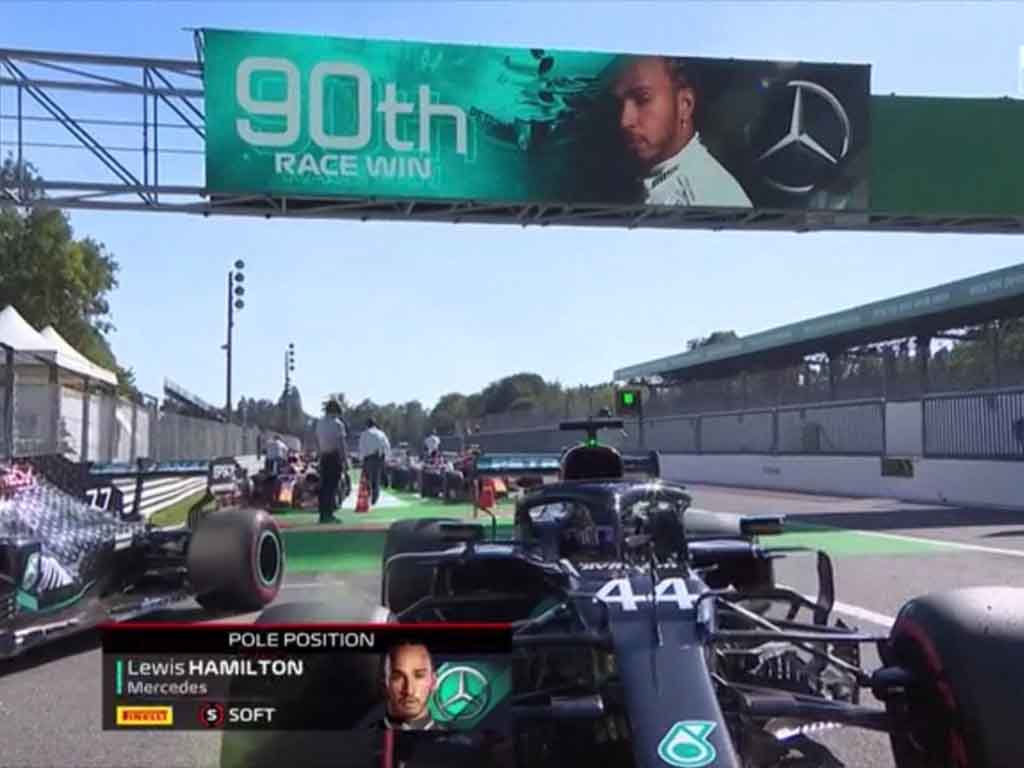 How do you stop the Lewis Hamilton and Mercedes domination? Curse it and jinx it numerous times over like Formula 1 did.
Time to take a look back over the stand-out images, clips and social media posts from the marvellous Italian Grid Prix weekend…
A blessing and a curse
Many sent their thanks to Kevin Magnussen and his poor Ferrari engine for their sacrifice in creating a race result for the ages.
And while K-Mag does deserve a doff of the cap for his parking placement, a special, special mention has to go to the Formula 1 organisers and broadcasters.
After the party mode ban resulted in Lewis Hamilton still sticking his Mercedes car on pole position for the one zillionth time, Formula 1 officials were already making a start on Sunday's jobs, eagerly anticipating an early shift finish.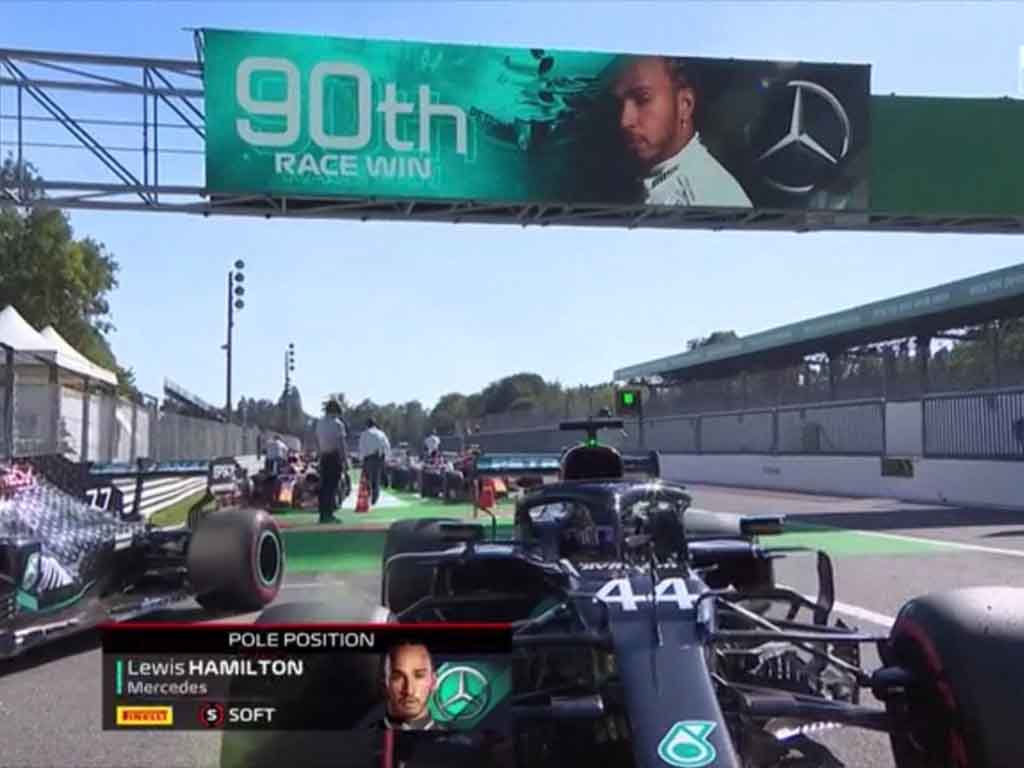 The initial curse clearly wasn't strong enough as Hamilton zoomed off into the distance once the lights went out on race day, so F1TV stepped up to fully ensure fate was well and truly tempted.
Hey @F1Struggle , the pit lane channel on F1 TV says the race is over already 😂 pic.twitter.com/GJnogVVZ8Q

— Mike Joachim (@MJoachim_PLP) September 6, 2020
It turns out we played our own very minor role as well. How stupid do we feel asking this question before the race? The answer is very stupid.
— Planet F1 (@Planet_F1) September 6, 2020
However, we and [we hope] many others will happily make fools of ourselves over and over again if it means more unpredictable race winners come our way.
Enter Gas-man
We are still in a state of shock that we can call Pierre Gasly a Formula 1 race winner. It created some wonderful moments that will live very long in the memory.
From Charles Leclerc being one of the first to congratulate him…
Lovely moment 😍 #ItalianGP 🇮🇹 #F1 pic.twitter.com/Y5gtFlaf8I

— Planet F1 (@Planet_F1) September 6, 2020
To the rousing rendition of the Italian national anthem from the AlphaTauri team.
Turn the volume UP! 🇮🇹 🔊

The Italian National Anthem echoes through the Parco di Monza ❤️ #AlphaTauri #F1 #ItalianGP pic.twitter.com/qTGOlazQmm

— Scuderia AlphaTauri (@AlphaTauriF1) September 6, 2020
It was a truly a sight to behold. We also very much enjoyed Romain Grosjean caring very little about his own race…
Romain Grosjean not giving a single shit about his race because Pierre Gasly won was so wholesome ❤️#ItalianGP 🇮🇹 #F1pic.twitter.com/OnHwbzM7iR

— Planet F1 (@Planet_F1) September 7, 2020
…and this image will go down as one of the most poignant in modern Formula 1 history. From Red Bull demotion and the loss of a close friend in Anthoine Hubert to a first-ever podium in Brazil 2019 and now a first-ever race win. All in a little over 12 months.
It is an awful lot to take in.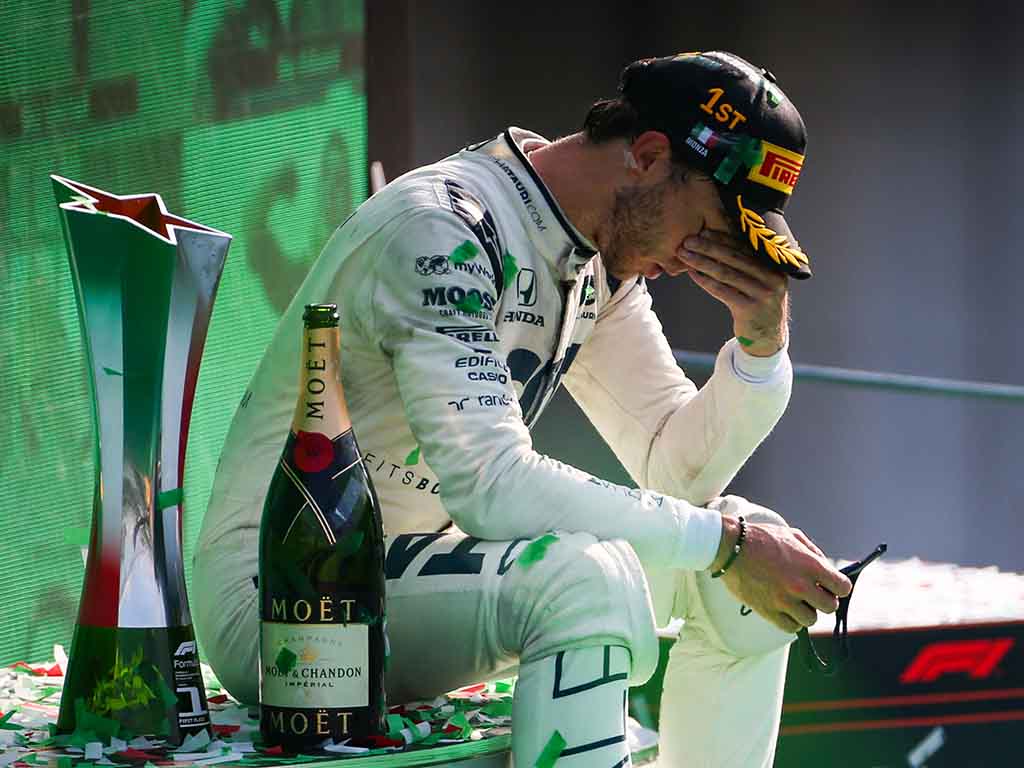 End of era
Whilst we get all misty eyed again, it was sad to see the Williams family say farewell to Formula 1.
Claire Williams personally seeing the car off one last time was a touching moment.
In the Williams' family final #F1 race, Claire directed Nicholas Latifi out from the garage 😭

[🎥 @F1]#ItalianGP 🇮🇹pic.twitter.com/8KzVoZp1ca

— Planet F1 (@Planet_F1) September 6, 2020
As was the Williams video that closed one chapter and started a new one.
We are Williams. Always. pic.twitter.com/BmVXu1DJkt

— Williams Racing (@WilliamsRacing) September 6, 2020
We hope and pray that the Williams family exit is not in vain and the new powers-that-be can help guide them back to where they belong.
They do have at least one driver capable of helping achieve that dream.
I wouldn't be where I am today without Frank and Claire. They gave me my shot in F1, like they have done for so many drivers, engineers, mechanics and countless others over the years. Thank you for everything. We'll keep driving like hell to honour the Williams name.

— George Russell (@GeorgeRussell63) September 3, 2020
Best of the rest
Before the tears started, Kimi Raikkonen cracked us up with one of the most predictable Kimi answers going.
Nailed it 👌🏻 pic.twitter.com/R6qTOTike6

— Alfa Romeo Racing ORLEN (@alfaromeoracing) September 1, 2020
And whilst we learned nothing new about Kimi, we learned nothing new about Lando as well. Still can't take him anywhere.
You really can't take Lando anywhere 😂 #F1pic.twitter.com/P9m8HI2NWQ

— Planet F1 (@Planet_F1) September 7, 2020
A special, notable mention has to go to Sebastian Vettel, too. Not only did he raise a ton of money for charity after buying crowdies for himself, Charles Leclerc and the Ferrari garage in the Monza grandstands…
Look out for these two in the stands later… 👀#ItalianGP 🇮🇹 #F1

— Formula 1 (@F1) September 5, 2020
…he still absolutely lives and breathes Formula 1 despite all the ongoing struggles. Which other drivers after getting booted out of Q1 would go straight to Parabolica to watch the action…and with this much excitement? It's infectious.
Inspector Seb on the case again 🕵️‍♂️

After being knocked out of qualifying, Sebastian Vettel headed to Monza's famous Parabolica to watch Q3 – and spied someone missing the apex #ItalianGP 🇮🇹 #F1 pic.twitter.com/gTLIuMTGud

— Formula 1 (@F1) September 6, 2020
And, although it came to nothing on race day, we were big fans of Hamilton and Valtteri Bottas joining forces to sh*t stir with Red Bull after another dominating display even without party mode in qualifying.
Red Bull were the ones, remember, who pushed for the ban to happen.
Hamilton jokes: "I don't even think we had a party mode. That's something someone else made up. Who knows if we even used that mode in Spa?

Bottas: "I'm not sure how happy Red Bull is now with this engine change" 😅#F1 #ItalianGP

— Luke Smith (@LukeSmithF1) September 5, 2020
Last word
We will continue to watch this over and over and over and over again. How French TV broadcasters for Canal+ reacted to Gasly's amazing win.
The French TV coverage of Pierre Gasly's win is absolutely epic.

Goosebumps.

[🎥 @CanalplusF1]#ItalianGP 🇮🇹 #F1pic.twitter.com/BcOcKF7Dqz

— Planet F1 (@Planet_F1) September 6, 2020
Next stop Mugello! Good luck following that…
Follow us on Twitter @Planet_F1, like our Facebook page and join us on Instagram!