Pit Chat: F1 needs to listen to Sebastian Vettel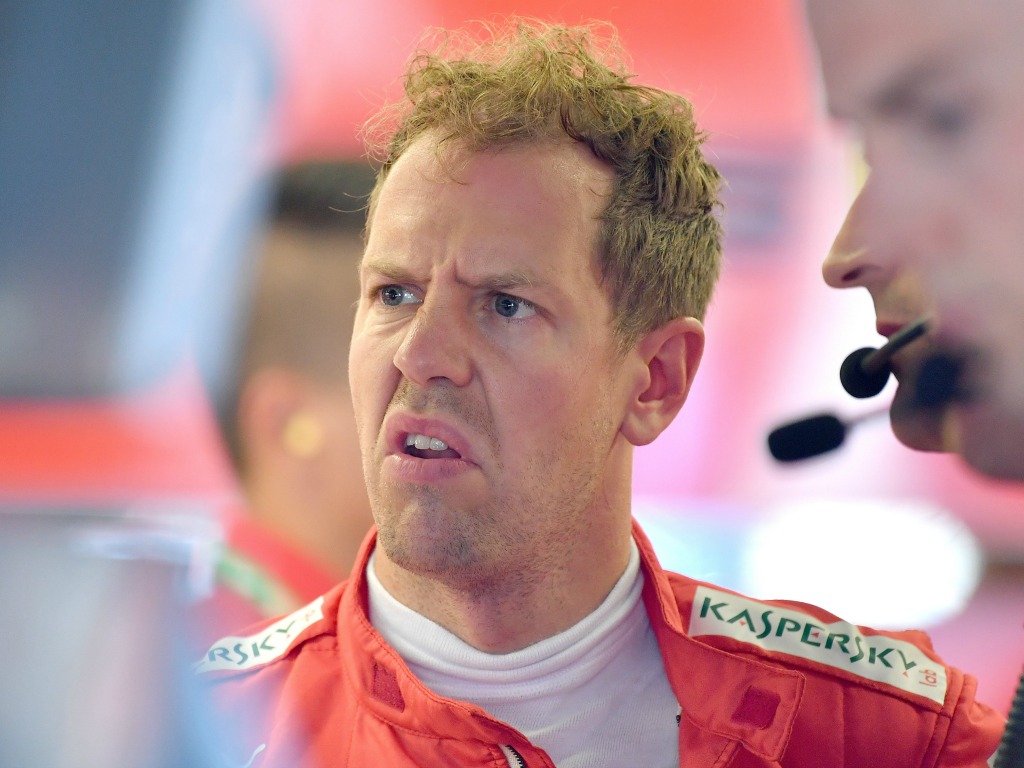 There were no nonsense answers from Sebastian Vettel in Austria; Kimi Raikkonen is a plane enthusiast and many fall victim to some fake news.
Time to reflect on what was a cracking Austrian Grand Prix weekend. More of the same, pretty please.
But first…
Red Bull gives you wings
Track guides get a bit repetitive in the build-up to the race weekend. See one, seen them all. But Red Bull brought a whole new meaning to a flying lap in Austria. This is awesome.
Flying high in Spielberg for an #AustrianGP 🇦🇹 track guide with wiiings! ✈️👉 https://t.co/S8IyYHXDgS pic.twitter.com/cuujxUbc3w

— Aston Martin Red Bull Racing (@redbullracing) June 27, 2019
Polite request to send one driver up into the skies ahead of every race from now. And, yes, by one driver, we mean Kimi Raikkonen, just for more shots like this.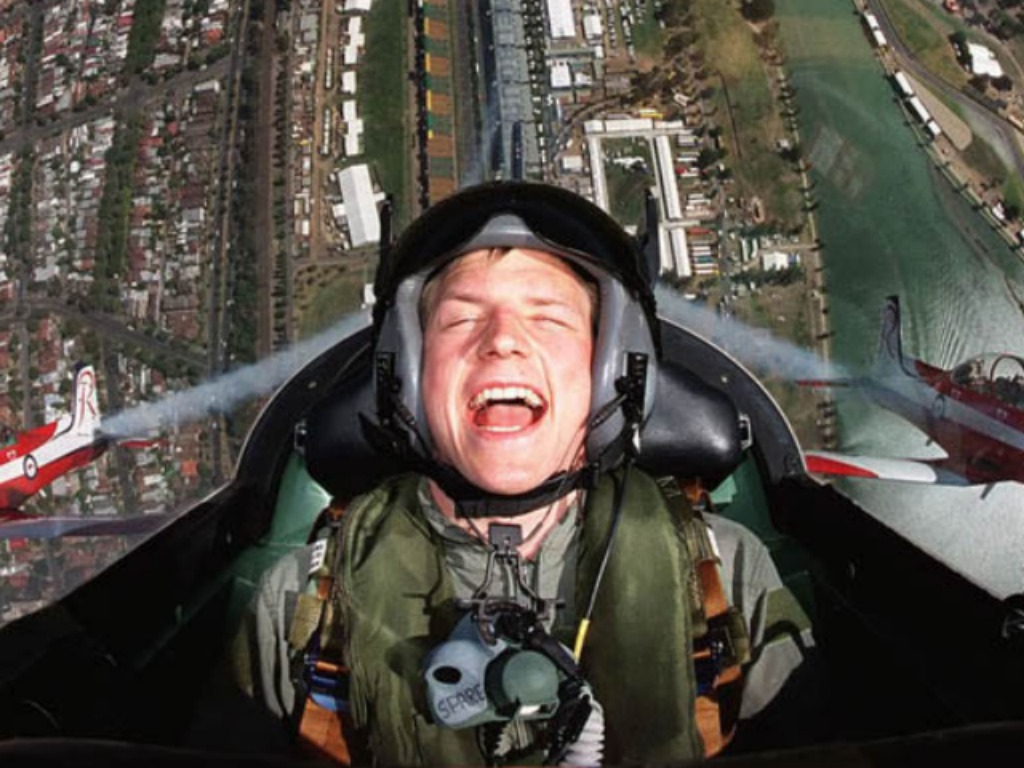 Is it a bird or a plane?
Kimi's passion for aircraft shone through again in Q1 on Saturday…
Middle finger? What middle finger?
🤣 #Kimi7 … it was the planes #AustrianGP #LewisHamilton pic.twitter.com/4PwTuxNPoD

— Evenstar (@EvenstarSaima) June 29, 2019
Kimi was in great form just in this interview alone. Great to see him having so much fun. Week in, week out.
Danny boy
From one great character to another: Daniel Ricciardo still made his presence felt, even though he is struggling to do that on the track with Renault.
.@danielricciardo was asked earlier which year of #F1 he would go back to if he had a time machine. Answered "1714" because there were no problems with it then. When someone pointed out Mercedes didn't exist then he laughed and said "There you go, problem solved!"

— Nate Saunders (@natesaundersF1) June 27, 2019
And only Danny Ric could style this out. We would have been absolutely flat on our face in the same situation.
What an idiot he almost actually fell and ate it 🤣 pic.twitter.com/UawgQ3IuLU

— Steph 🍯🦡 (@renhoeracing) June 27, 2019
He rounded off his weekend trying to annoy Sebastian Vettel, just in case he wasn't in a bad mood already…
Listen to Seb
You may have noticed Sebastian has had a bit of a chip on his shoulder since the Canadian Grand Prix. But, in these troubling times, he is speaking a lot of truth.
When no agreement was reached on returning to the 2018 Pirelli tyres, Vettel just came out with the best solution to fix Formula 1 in future seasons.
Vettel very frustrated about the state of F1. During todays tyre meeting he said: "Let's vote not to vote anymore on anything and give all the power to Ross instead." #AMuS #F1

— Tobi Grüner 🏁 (@tgruener) June 28, 2019
We can absolutely get behind this.
And, not sure about you, but does it sound like Vettel is absolutely done with the FIA? Hard to tell…
Vettel on the stewards investigation Verstappen vs Leclerc: It's racing. We're not fighting for the kindergarden's cup… We're all adults… They should leave us alone.#AustrianGP 🇦🇹 #Seb5 #F1 pic.twitter.com/r4BLDHii4E

— Sebastian Vettel #5 (@sebvettelnews) June 30, 2019
You can also tell how much he is pining for the old days. Here he is ogling Niki Lauda's Ferrari 312T.
Seb takes a look at Niki Lauda's Ferrari 312T, yesterday evening.

He told @marksutton65: "Why can't we drive cars like this?" #AustrianGP 🇦🇹 #Vettel #Seb5 #F1 pic.twitter.com/Byss8tsV72

— Sebastian Vettel #5 (@sebvettelnews) June 29, 2019
Stay strong, Seb!
Just Ferrari things
Whilst we're on the subject of Ferrari, it appears they shot themselves in the foot again (and we're not just talking about the botched Vettel pit stop).
The three hours it took for the FIA to make a decision on the Verstappen/Leclerc incident created an environment reminiscent of the Wild West on social media.
A whole lot of media outlets fell for this fake FIA document doing the rounds prior to the official announcement.
This is a FAKE document. The race provisional classification was document 45. No decision yet folks. pic.twitter.com/FLaYfdDQLo

— Will Buxton (@wbuxtonofficial) June 30, 2019
We can only guess that some members of the Ferrari garage fell for it too…
Oh god…they fell for the fake document, didn't they? #F1 https://t.co/T9VMdosRGS

— Planet F1 (@Planet_F1) June 30, 2019
Any other business
Max Verstappen had the perfect response to a question about a rumoured exit clause in his Red Bull contract.
And K-Mag had the perfect response when he absolutely nailed his Q3 lap. Shame about what happened after that though.
And as soon as Lando Norris said 'forever' on team radio. We knew what was coming next…
Last word
It's over to McLaren CEO Zak Brown this week. This was a really nice touch from him considering the very messy years they had with Honda power.
Congratulations to Honda for their success at the Austrian Grand Prix today. Good for the company and good for F1 👏🏻 https://t.co/JNUp5RYGXz

— Zak Brown (@ZBrownCEO) June 30, 2019
Onto Silverstone we go…
Follow us on Twitter @Planet_F1 and like our Facebook page.