Pit Chat: The Netflix curse strikes George Russell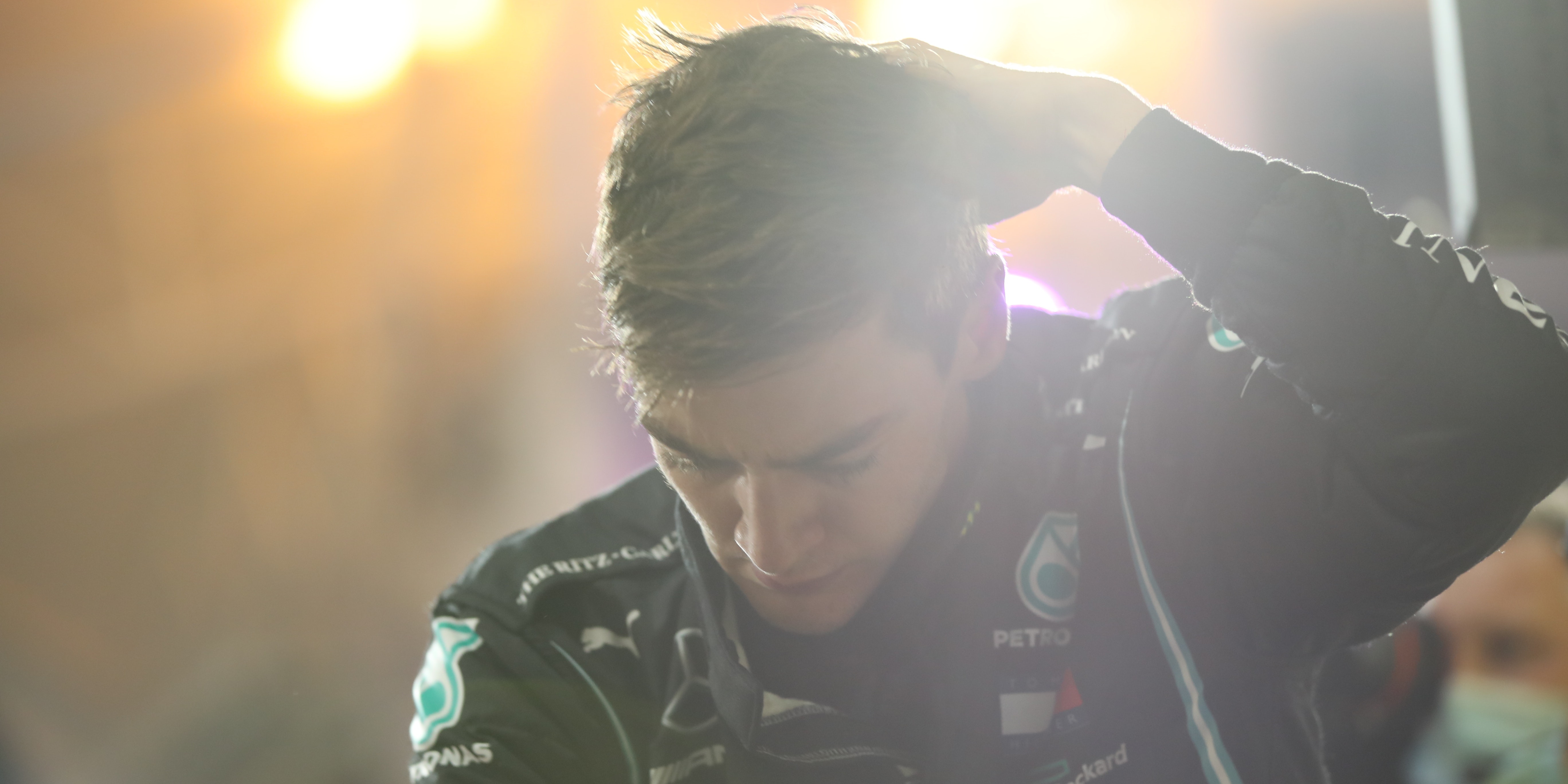 Can this season get any crazier? George Russell's misfortune on his Mercedes debut sent us on yet another rollercoaster of emotion.
Time to take a look back over the stand-out images, clips and social media posts from the Sakhir Grid Prix weekend.
Farewell, not goodbye
Where else to start but with Romain Grosjean? We are still in a state of disbelief that he emerged from a fireball wreckage with minor burns and a sprained ankle.
Thankfully, more positive emotions have taken over again thanks to seeing the following: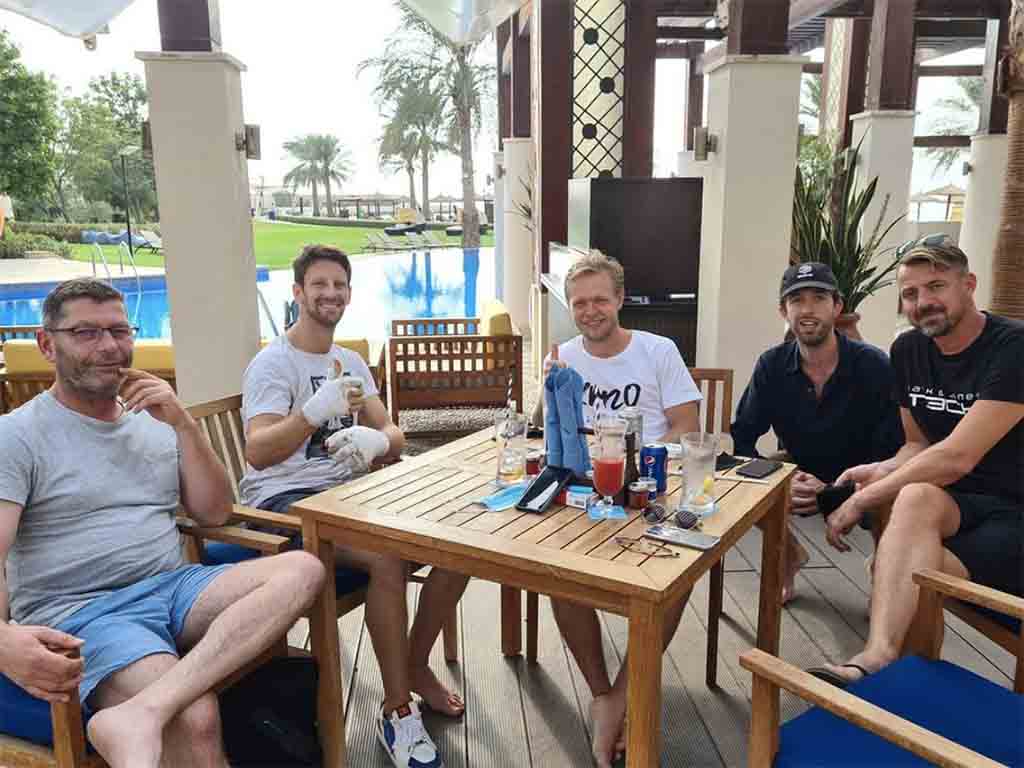 And then to gather everyone who helped immediately following the accident made us choke up – but with happy tears.
Even though Romain is back home and will not be taking part in the Abu Dhabi Grand Prix, the fact he was even in a position to sit back in his cockpit less than a week on from the horrific crash is quite remarkable.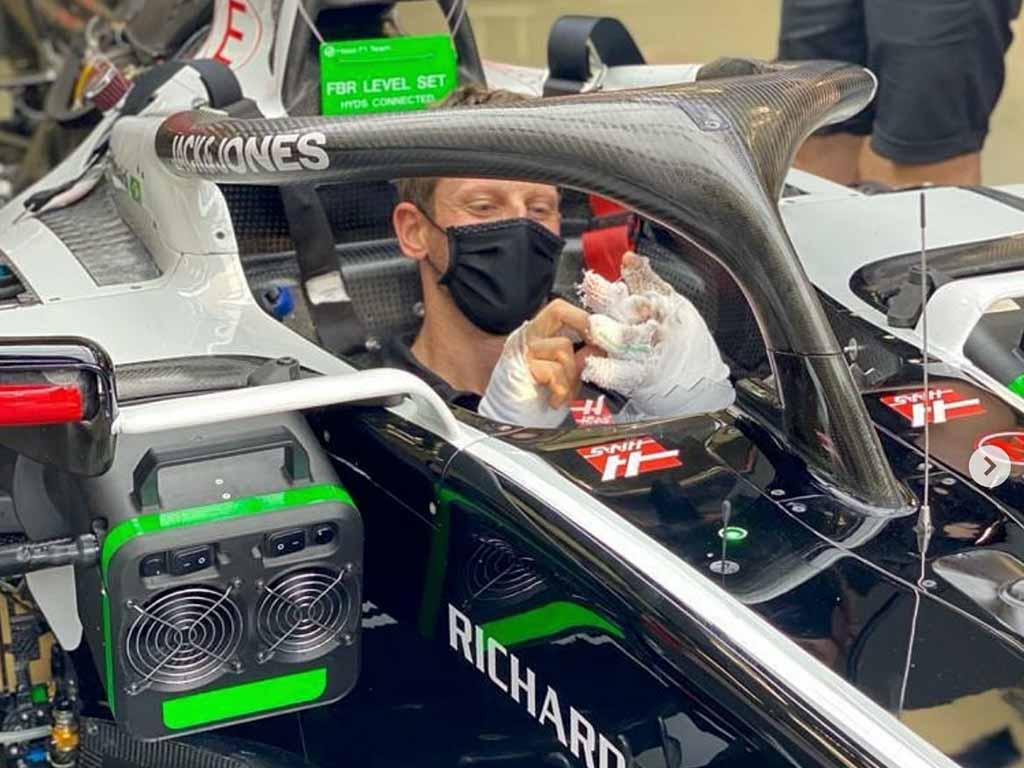 Even though he won't be able to finish his Formula 1 career how he wanted, he will at least still be able to close this chapter back on his own terms. Grosjean said he would be ringing every team up for a private test if he couldn't race in Abu Dhabi and that is a call, you hope, every team will answer.
Cursed it!
With Romain safe and on the road to recovery, all eyes were then on George Russell to see how he could perform in better machinery that he has been crying out for ever since joining the Formula 1 grid. Pretty bloody well, it turns out.
He's come an awful long way since this moment…
Just a little kid named George Russell chasing one-time F1 champion Lewis Hamilton in 2009 for an autograph.

Maybe one day he'll ask if he can drive his car too 😁 pic.twitter.com/HCSQedcGH5

— Alejandro (@motorsport_geek) December 2, 2020
And who knew a bathroom would turn out to be one serious good luck charm? Not once…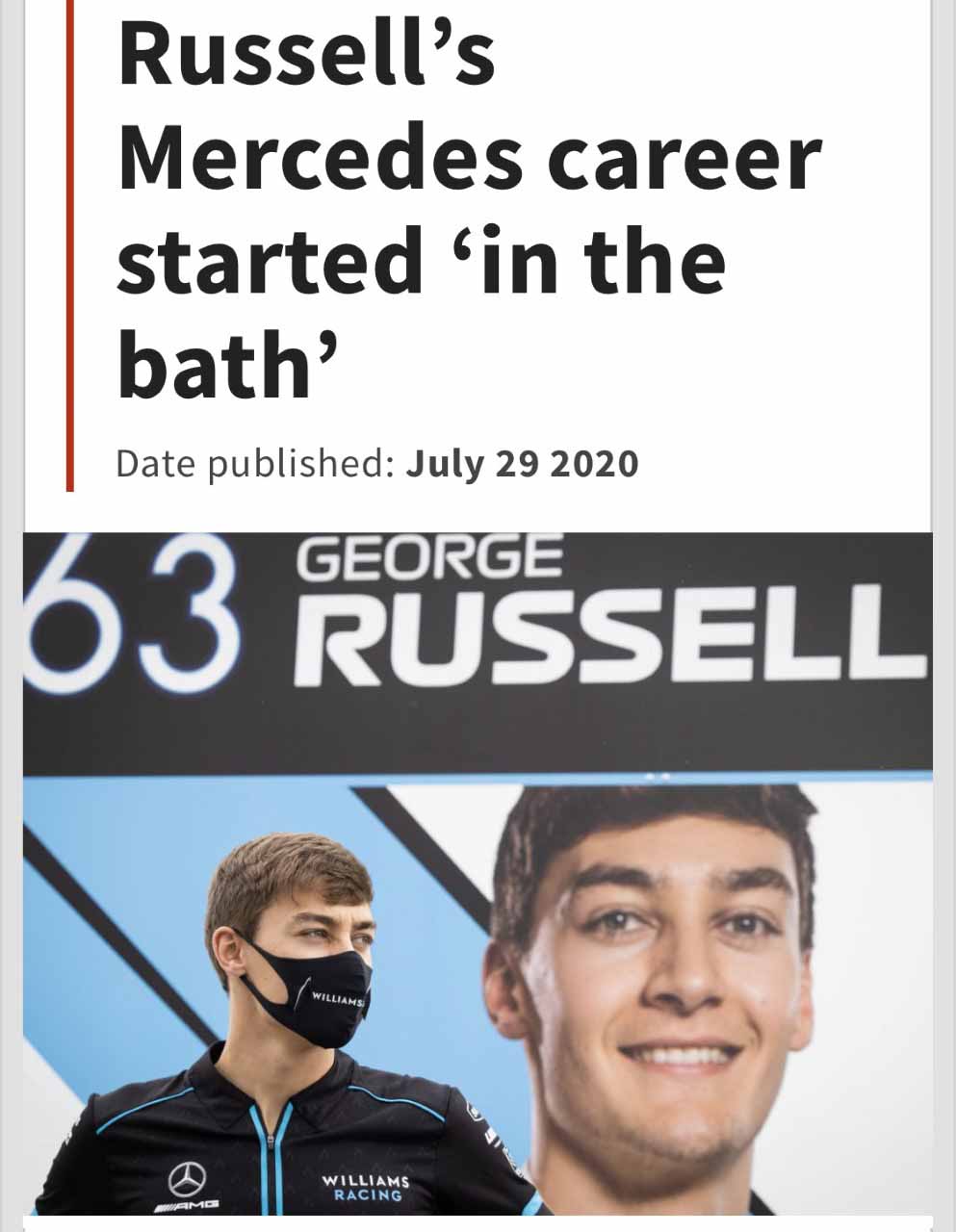 But twice!
But even though he was with Mercedes for the Sakhir Grand Prix weekend, he was still keeping a close eye on Williams.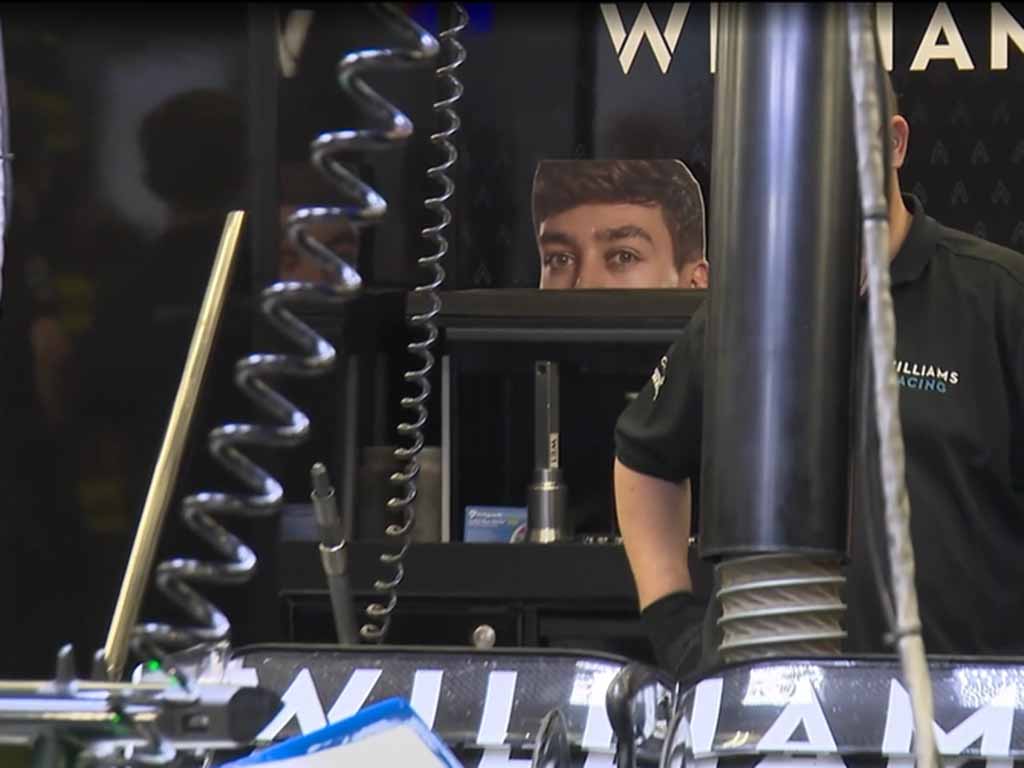 However, in a race which he could have won twice, Russell had to settle for P9 and the fastest lap. We all should have known it was coming after the Netflix cameras were snooping around him prior to race weekend.
ah right, Netflix filmed George Russell on Thursday.

Explains everything. https://t.co/pEBI4tHKGU pic.twitter.com/ZzpDZMLJ6M

— tami. (@Vetteleclerc) December 6, 2020
Or maybe it was Giedo van der Garde who sealed Russell's fate…
Already bored with @GeorgeRussell63 dominating. #SakhirGP

— Giedo van der Garde (@GvanderGarde) December 6, 2020
Best of the rest
Russell also showed he is willing to be a team player for Mercedes. Look how nice he was to Carlos Sainz in a soon-to-be-powered-by-a-Mercedes McLaren during qualifying.
We also loved the casual response from Kevin Magnussen's engineer when Sebastian Vettel went sliding past. It has happened so many times now it is just a part of F1 life.
Elsewhere, Toto Wolff and Guenther Steiner made for a surprisingly good comedy double act.
It was also great to see Alain Prost spending time with Renault in Sakhir ahead of his young driver test at the end of the season.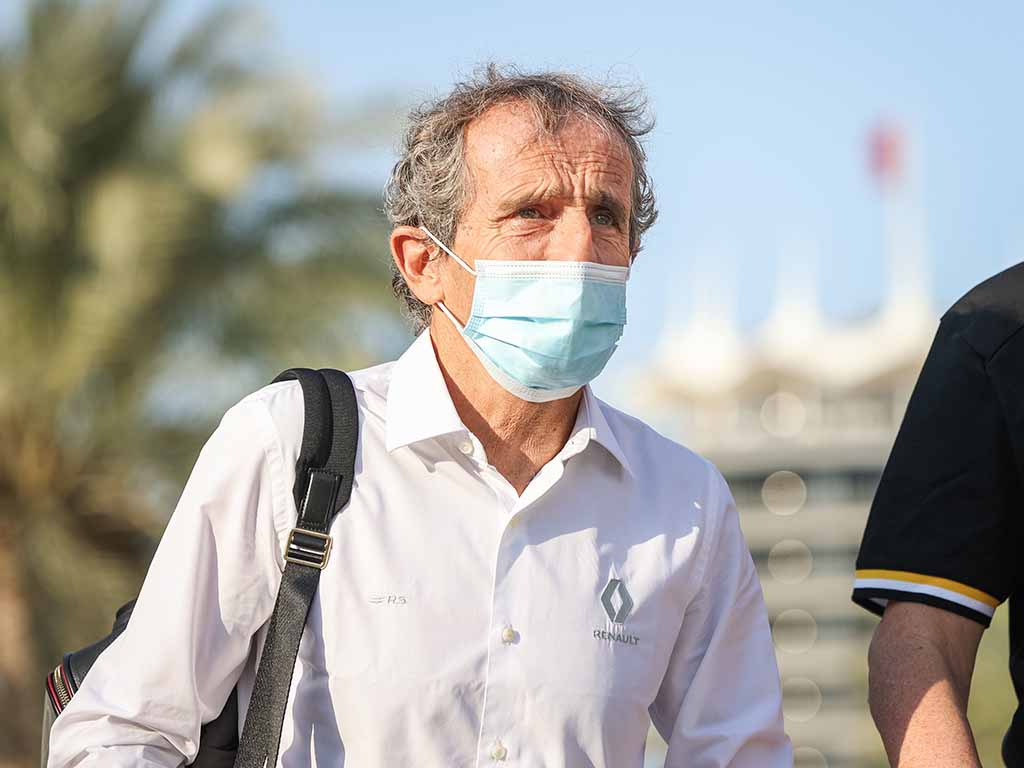 Last word
Over to you, Carlos. We couldn't describe that race any better ourselves.
Does anybody speak Carlos Sainz? 😅#SakhirGP 🇧🇭 #F1 @Carlossainz55 pic.twitter.com/VI8YAOBvTA

— Formula 1 (@F1) December 7, 2020
Follow us on Twitter @Planet_F1, like our Facebook page and join us on Instagram!