Pit Chat: Hamilton doesn't just have an eye on Ferrari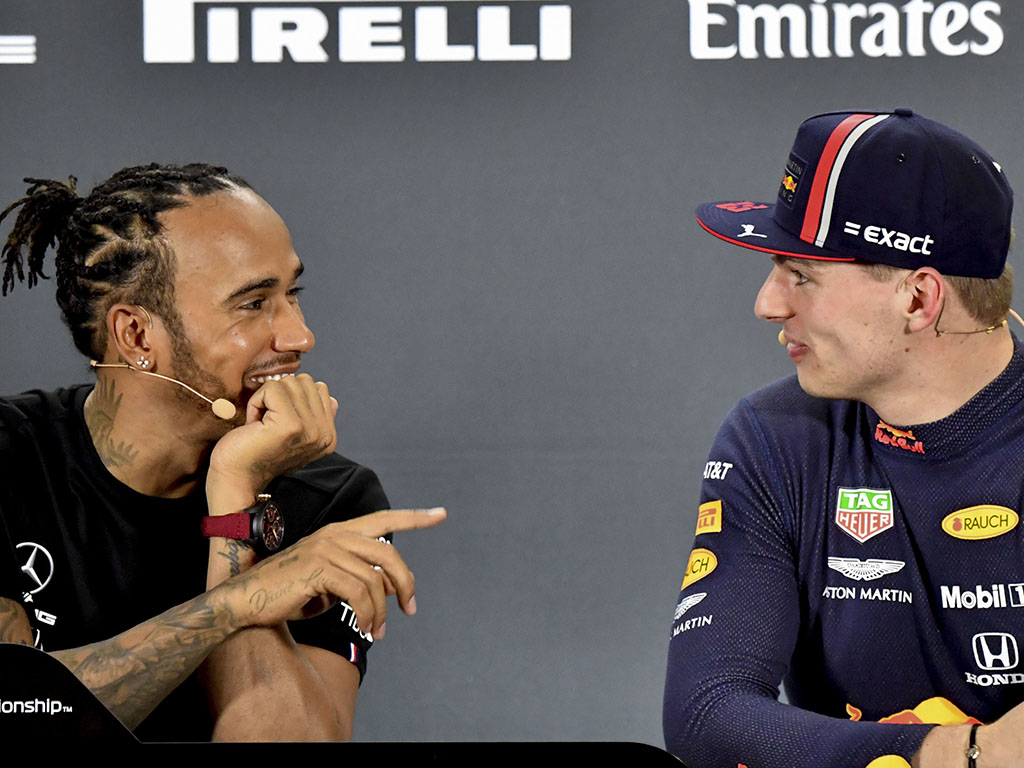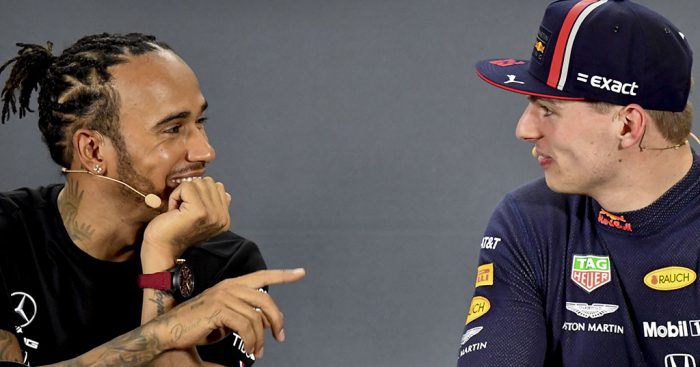 It's not just Ferrari catching Lewis Hamilton's eye in Abu Dhabi, while Daniel Ricciardo is caught…just looking at himself on television.
The best bits from the final race of the 2019 season… *cries*
Walking in a Walter Wonderland
It's Abu Dhabi. There's a press conference. It can only mean one thing:  it's Walter Koster time.
Koster has achieved legendary status over the years for his now trademark long questions and he was back with another one in the lead-up to the season finale at the Yas Marina circuit.
🗣"I've lost it!"😂

It wouldn't be an #AbuDhabiGP Press Conference without a long question from Walter Koster!🎙

Gentlemen, a short view back to the past…#SkyF1 | #AbuDhabiGP🇦🇪 pic.twitter.com/OMkwqnSVW7

— Sky Sports F1 (@SkySportsF1) November 28, 2019
And here it is in all its glory in text form:
"Charles, before I start my question, I have to remind you of five races. No doubt you have had more good races than bad ones. But if we stick to the less good races with bad luck, mishaps, such as Baku where the Ferrari hit the barriers, and Bahrain, where you lost the lead due to an engine problem, in Austria, being catched [sic] by Max, and Monaco your first home race was very disappointing with last place and probably the low point in Hockenheim it was a mistake of the driver, and last in Brazil finished after a battle with your teammate. Now my question to the pop star of Formula 1. What was your best race among your worse races? Can you give us please a ranking regarding your five not so good races starting with the worst. I'm a polite person, or man, please excuse this question, but I still hope for an answer. Thank you."
Netflix and…laugh at Mercedes in Germany
In that same pre-weekend conference, Max Verstappen gave a cheeky answer to what season highlight he would include in the next series of 'Drive to Survive'. Don't worry, Max, I think we'll be seeing plenty of that.
Catching the eye
Verstappen was part of another funny press conference moment with Lewis Hamilton after qualifying on Saturday.
Not just Ferrari catching your eye is it, Lewis?
And well done for stopping the conversation just before Max got in trouble with his girlfriend.
If you're struggling to pick up the mics…
Lewis to Max: Man, there's so many girls here
Max: Starts laughing
Lewis: I mean there's so many
Max: Still laughing
Lewis: Oh, you have a girlfriend don't you?
Max: Nods
Any other business
Late contender for radio message of the season? We think so.
Heartfelt and hilarious team radio with Lando Norris 😂 #F1 pic.twitter.com/ayxaEYMzdi

— Planet F1 (@Planet_F1) December 1, 2019
Meanwhile, Daniel Ricciardo was just being Daniel Ricciardo.
Daniel: "I was just looking at myself on the TV!" 😂 pic.twitter.com/WSuF5pXnNV

— Ky (@FiftyBucksss) November 30, 2019
His first season at Renault, though, has really taken its toll…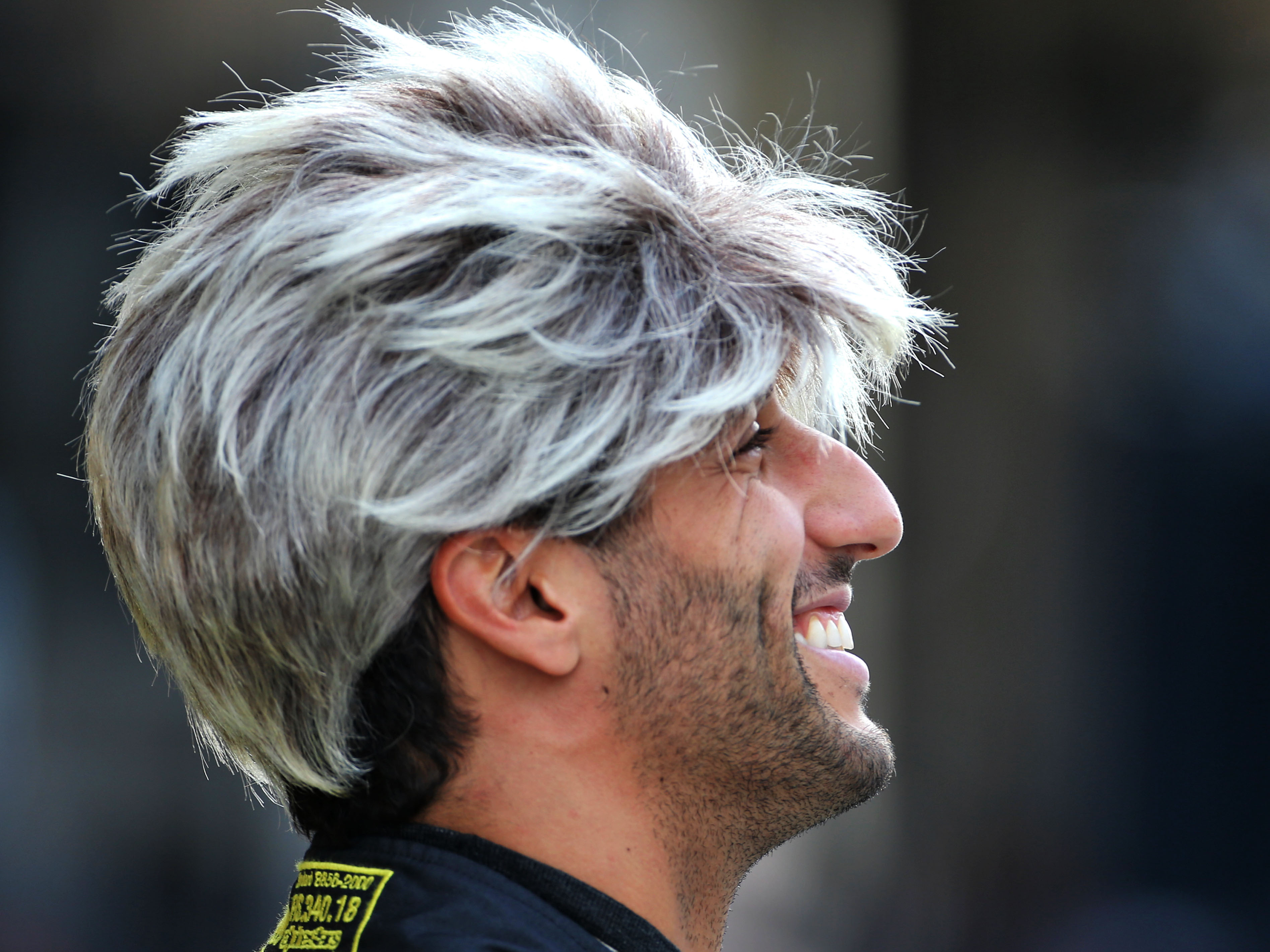 We also very much enjoyed Robin Raikkonen making himself chief engineer for his father this weekend.
Robin telling Kimi his rear tyre is broken after qualifying 😁#Kimi7 #AbuDhabiGP

via @peljuu

— Kimi Räikkönen Fans (@iceman7news) November 30, 2019
And one Formula 1 fan has a great idea to make the sport the most competitive it has ever been…
Ladies and Gents.

I have a solution to this #F1 problem. pic.twitter.com/zxjMyNa6cR

— Andres (@AfNino) December 1, 2019
Last Word
One last trip to Kimi Corner? Why not…
Thanks for following throughout this season!
Follow us on Twitter @Planet_F1 and like our Facebook page.