Pit Chat: Have a pop at Nico Rosberg weekend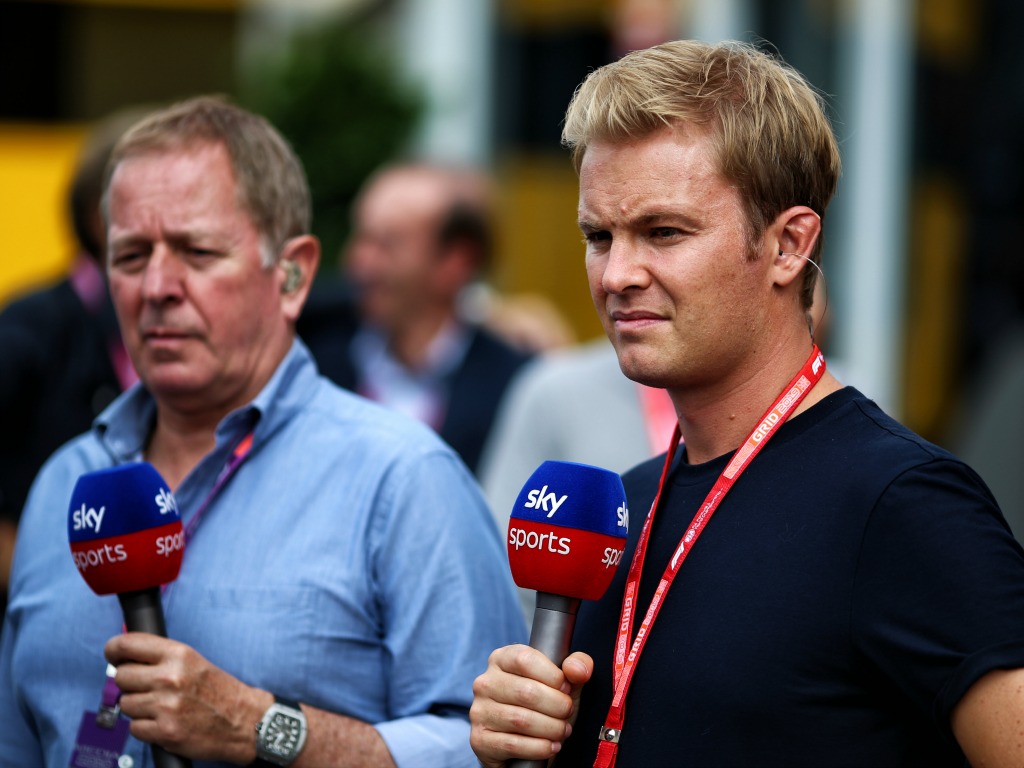 After verbal volleys all weekend, we could see a new Nico Rosberg emerge over the coming weeks and months. We won't hold our breath…
Plus Q3 is summed up in the best possible way, Lando Norris momentarily turns into Kimi Raikkonen and Sergio Perez's taste in pizza toppings leaves a lot to be desired.
It's the best (and worst) bits from Monza…
And first…
For the love of Kimi
We let out an audible 'aww' in the build-up to the Italian Grand Prix weekend after reading this little love story.
14 years ago I joined a Kimi Raikkonen fan forum and met a boy who lived 10 minutes down the road. Today we celebrate our two year wedding anniversary 😊 (yes, our tables were named after circuits…) pic.twitter.com/Sq2kFg56ge

— Hannah Hough-Moore (@hannahhou) September 2, 2019
And what made it even better was Kimi actually saw it as well and passed on his congratulations.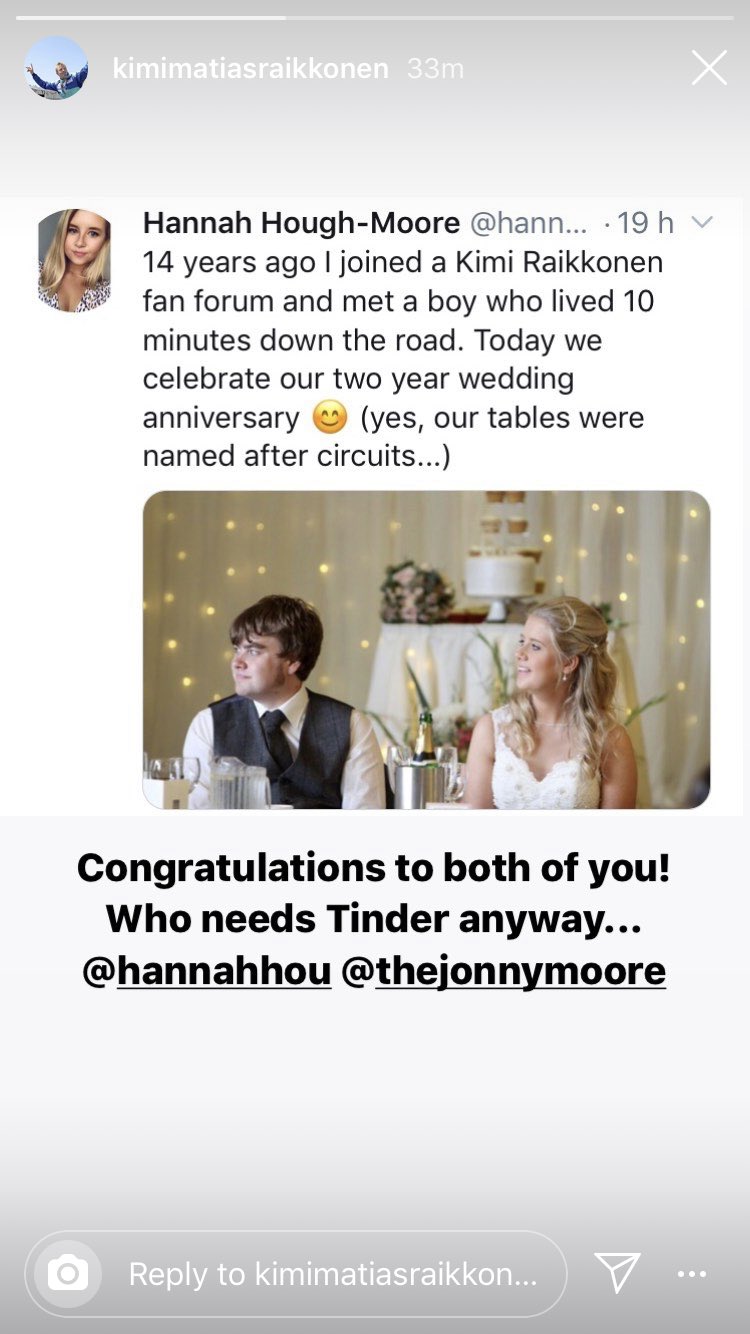 Beautiful.
Where's Fernando? Ferrari edition
Whilst there was plenty of love on display between Kimi and his fans…seemingly not so much between Ferrari and Fernando Alonso judging by the Scuderia's special 90th anniversary artwork.
We're preparing for our home #ItalianGP this weekend 🇮🇹
These are the drivers who made our @ScuderiaFerrari history ❤️#Tifosi, are you ready to celebrate our 90 Years with us? 🎉
Cover art by Gianmarco Veronesi https://t.co/eYPbilzavI#essereFerrari🔴 #90AnniDiEmozioni #SF90 #F1 pic.twitter.com/eZsJjXoFHm

— Scuderia Ferrari (@ScuderiaFerrari) September 4, 2019
99.9% of the replies to this tweet are very angry Alonso fans either asking a) Where is he? b) Why is he not featured more prominently?
Well…
A) He's to the right of Kimi with steering wheel held aloft…so they haven't forgotten him, ok?
B) And, with zero World Championship titles as a Ferrari driver, isn't he featured prominently enough even on the motorhome version?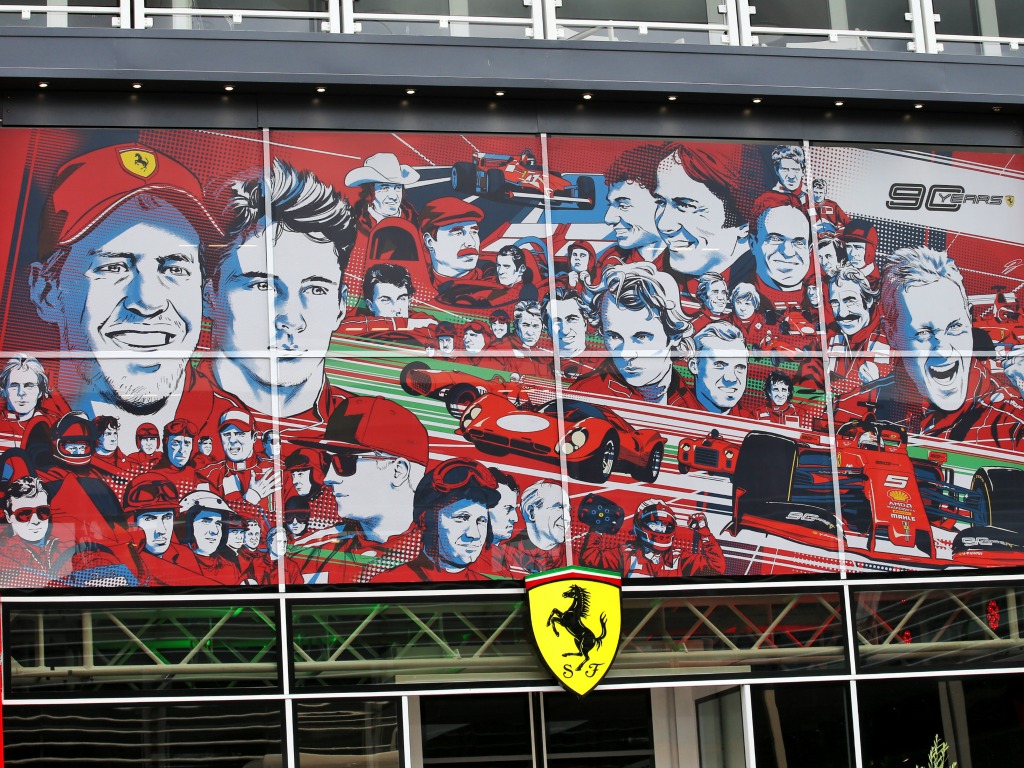 If anything, a more reasonable question would be why isn't Michael Schumacher the size of the moon?
Rosberg redemption?
If there was a lack of spotlight on Alonso (there wasn't), then Nico Rosberg certainly had no problem feeling the full glare over the course of the Italian Grand Prix.
Step forward Max Verstappen…
"I think he is the new Jacques Villeneuve. He [Villeneuve] has come around, but now it looks like it's Rosberg who constantly wants to share a controversial opinion.

"Maybe he wants to attract viewers or something? He does it very often. At the beginning of this year he called me a narcissist. That is very extreme.

"Maybe he wants to earn money with his YouTube channel. If he have driven on longer, he could have earned much more."
Step forward Lewis Hamilton…
"I thought it was really funny – I think Max is generally a really funny guy so I was cracking up when I saw it.

"Unfortunately drivers become irrelevant when they retire and ultimate have to hang on to utilise other people's light to keep them in the light and so… but that's the way of sport, I guess."
And step forward Martin Brundle… even he could not resist getting a dig in by bringing up Monaco qualifying from 2014.
Brindle calling out Rosberg for his Monaco quali stunt and Nico barely hiding it pic.twitter.com/IJHBQOCI5l

— Chain Bear F1 (@chainbearf1) September 8, 2019
All this has led to poor old Nico saying he is going to change his tone going forwards, as long as he still has a YouTube channel to plug…we remain doubtful.
Another fine mess
Speaking of that Q3 shambles. Here's a fitting soundtrack to Saturday's 'events'.
The only way to sum up the Q3 shambles at Monza 😂 #ItalianGP 🇮🇹 #F1pic.twitter.com/8GmQiGjKje

— Planet F1 (@Planet_F1) September 7, 2019
This also works very well…
That last lap of qualifying…#ItalianGP #F1 pic.twitter.com/yM63oa3t25

— Sam (@SamCarpenter_) September 7, 2019
And trust Lando Norris to get involved. Elite tweet.
Personally… I thought that was the best Q3 ever! pic.twitter.com/sjr4JQ7WAJ

— Lando Norris (@LandoNorris) September 8, 2019
Any other business
We all know Lando has his cheeky side, we also now know he can channel his inner Kimi Raikkonen as well…
Lando Norris team radio: "Stop f***ing talking when I'm trying to race!" 🤬 #F1pic.twitter.com/jB8LbcjJNP

— Planet F1 (@Planet_F1) September 9, 2019
Meanwhile, Danny Ric is still being Danny Ric…
And the FIA need to launch a serious investigation into Sergio Perez for this absolute monstrosity of a pizza he ordered. Tuna is debatable just on its own. Chips are just a step too far. Yuck.
Last word
We can't end on an image of dodgy pizza. This is much better…
Despedimos la semana con la sonrisa de #AlexPeroni desde el hospital. Si él sonríe, todos sonreímos 😊 Promete volver pronto! 💪💪💪

Best picture to finishing the week. He promise to come back soon! That smile make us so happy 😊#F3 pic.twitter.com/dWs5D1LKrQ

— Campos Racing (@CamposRacing) September 8, 2019
His freak crash in F3 will never look real to us.
Absolutely terrifying. Driver Alex Peroni and marshals are all reported to be ok. #ItalianGP #F3

(via @Mattzel89)pic.twitter.com/TF7MlbE0B7

— Planet F1 (@Planet_F1) September 7, 2019
We also send our continued best wishes to Juan Manuel Correa and his family as he remains in intensive care following the fatal crash at Spa.
Follow us on Twitter @Planet_F1 and like our Facebook page.