Pit Chat: Inspector Vettel, Detective D-Ric report for duty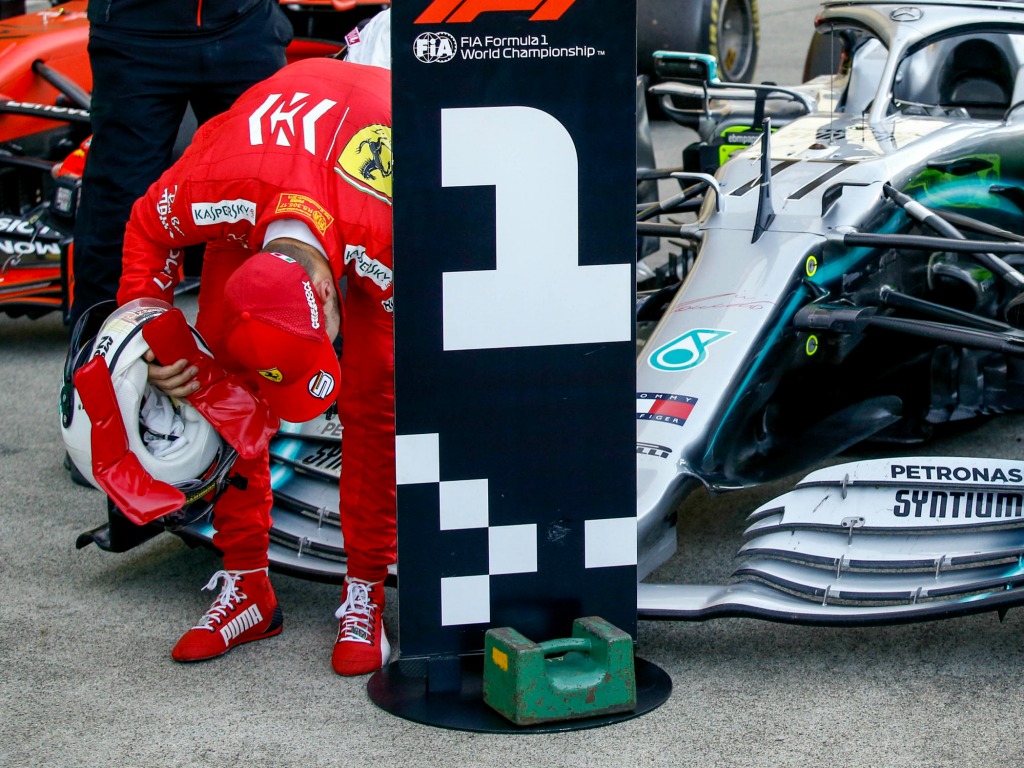 Sebastian Vettel and Daniel Ricciardo show off their detective skills as we look back at the best bits from the Japanese Grand Prix.
But where else can we start other than…
Typhoon Hagibis
There is a slight chance you may have heard of a typhoon affecting the Japanese Grand Prix over the weekend. If you're looking for someone to blame, look no further…
Also turns out that Gasly is the bad luck charm for typhoons. His Super Formula title showdown was cancelled in '17 because of one. "All the people in Honda and Red Bull are taking the piss that I always bring the typhoon here with me as well." #F1 #JapaneseGP

— Luke Smith (@LukeSmithF1) October 10, 2019
Whilst poor Pierre was getting a hard time, Max Verstappen took the opportunity to get some of the lads together for some FIFA.
Social post of the weekend? We think so…
The rare Saturday off also brought us Lando Norris throwing himself down a bowling alley…
There's a bowling alley. Can confirm. pic.twitter.com/7WehJdvy8b

— Lando Norris (@LandoNorris) October 12, 2019
Daniel Ricciardo singing to himself…
Daniel Ricciardo is singing in the rain. #JapaneseGP pic.twitter.com/XmUwQ7brb4

— Laura🇬🇧 (@andersonlaura12) October 12, 2019
And a McLaren engineer who really should know better…
Hotel: Don't open window because of the typhoon

Aero engineer: opens window (window disappears)

Hotel:🤦🏽‍♂️

This is actually a true story 😂😂 #areo101 #japanGP #JapaneseGP #TyphoonHagibis

— Lee Mathurin (@LeeMathurin) October 13, 2019
I Spy
Some of the drivers aren't just Formula 1 drivers, you know? Oh no. They are international men of mystery, too.
Valtteri Bottas v437.0 (we've lost count) was revealed.
Sebastian Vettel did his usual inspecting of the Mercedes car, seemingly using his foot as a scale to weigh their front wing. He is just going to end up plonking himself in the car one of these days!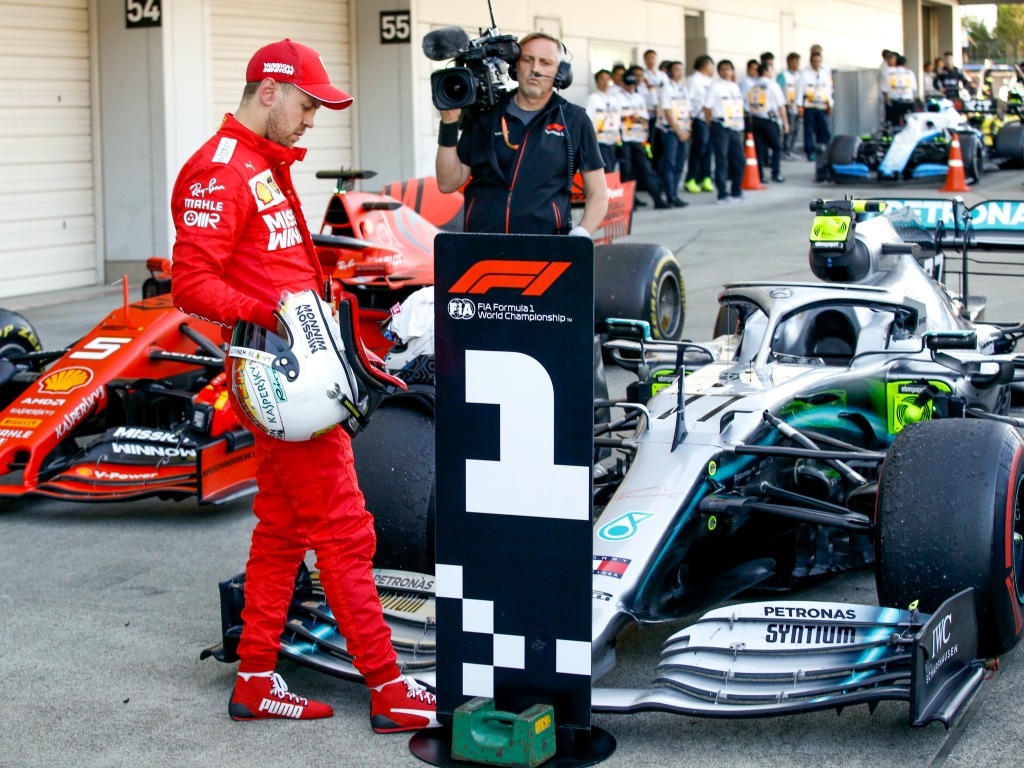 And doing some detective work was the one and only Daniel Ricciardo…
Once again, you are never safe around Daniel Ricciardo 😂 #F1pic.twitter.com/p2OD8KZkAq

— Planet F1 (@Planet_F1) October 14, 2019
Any other business
Also in Japan, Vettel and Hamilton came to blows in the paddock…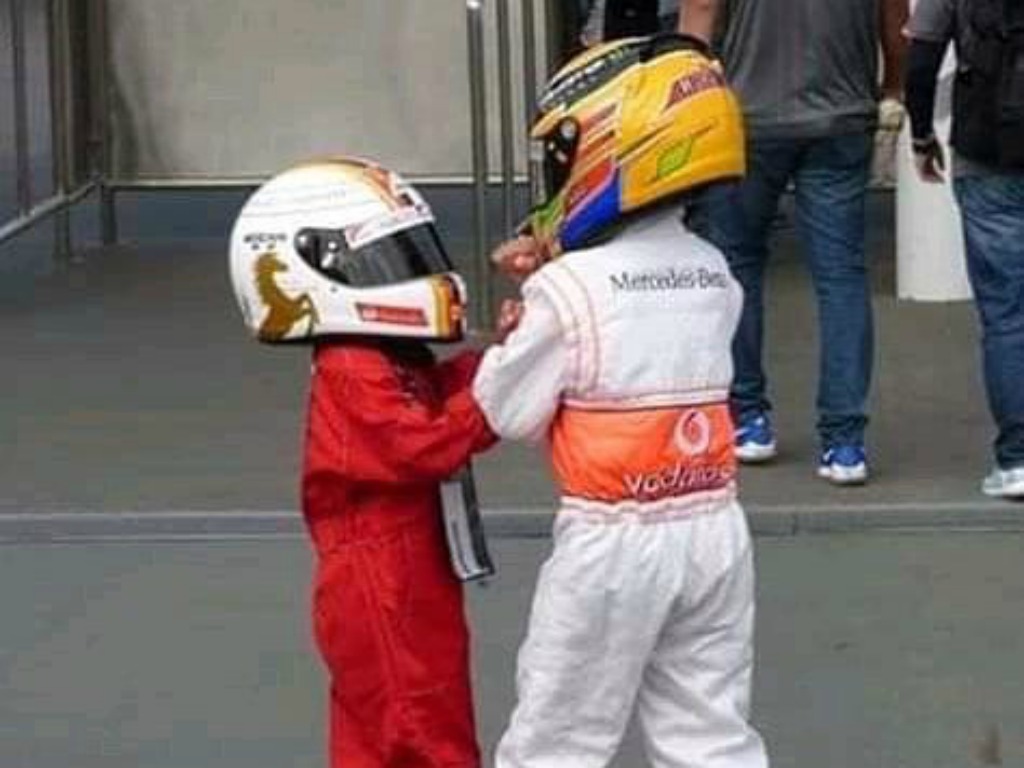 Mercedes showed some self-awareness with this excellent tweet…
Don't say a word… 😂😂😂

📸 x @octanephotos pic.twitter.com/S7gs8TlSvD

— Mercedes-AMG F1 (@MercedesAMGF1) October 11, 2019
And Lando Norris responded in the most Lando Norris way possible after getting barged off the track by Alex Albon.
On-track, @alex_albon gave @LandoNorris a little bump 💥

So Lando repaid the favour post-race 😅#JapaneseGP 🇯🇵 #F1 pic.twitter.com/RkQf6zhdMw

— Formula 1 (@F1) October 13, 2019
Last word
We will end on a rather poignant image after Mercedes ensured that this season will be the sixth consecutive campaign with them as double World Champions.
Sure, there were celebrations but one great man's presence was certainly missed.
Danke Niki.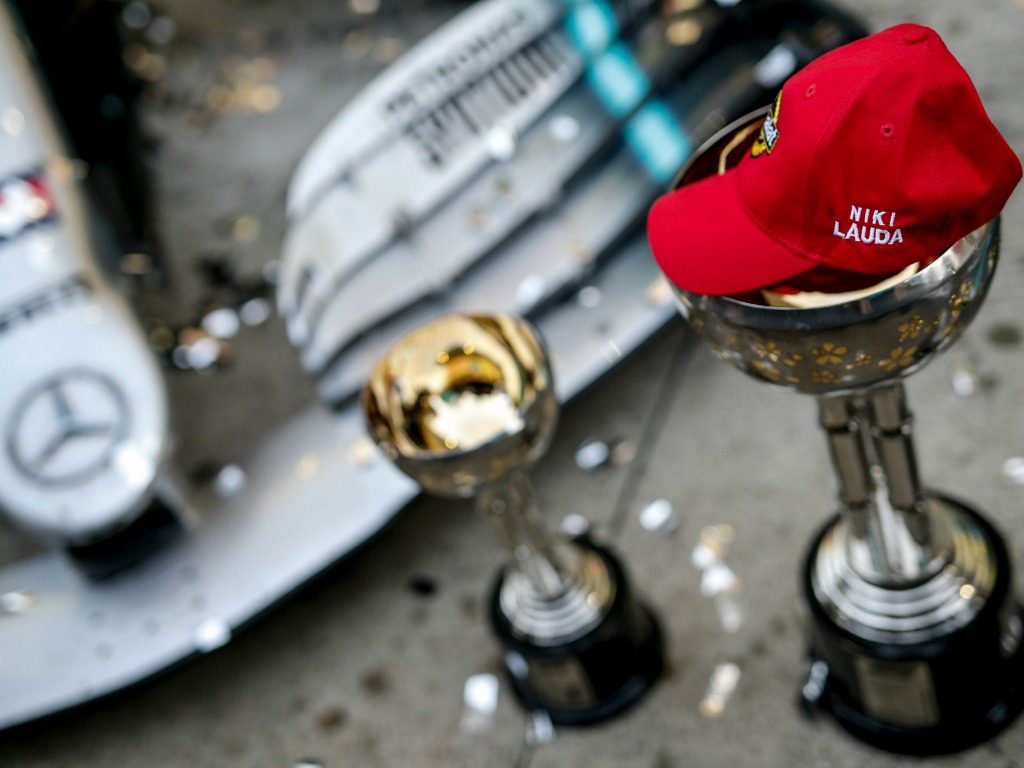 Follow us on Twitter @Planet_F1 and like our Facebook page.