Pit Chat: A moment of regret for Lewis Hamilton
Lewis Hamilton makes us reach for the sick bucket, George Russell makes us cry and Kimi Raikkonen makes everything ok again.
Time to take a look back over the stand-out images, clips and social media posts from the Emilia Romagna Grid Prix weekend.
GEORRRRGE
We have got a lot of emotional baggage to drop off in here and most of it is related to George Russell, who was *this* close to earning his first-ever World Championship point.
From the elation of reaching Q2 once again on Saturday…
Mr Saturday keeps his streak alive 👊

P13 for @GeorgeRussell63 in qualifying – the 34th consecutive time he's beaten his team mate #ImolaGP 🇮🇹 #F1 pic.twitter.com/NRQxCsAFFy

— Formula 1 (@F1) October 31, 2020
To despair on Sunday as his cold tyres caught him out under Safety Car conditions.
Whilst it was painful to see Russell waste a glorious opportunity, it was nice to see some of his fellow drivers sympathise with him.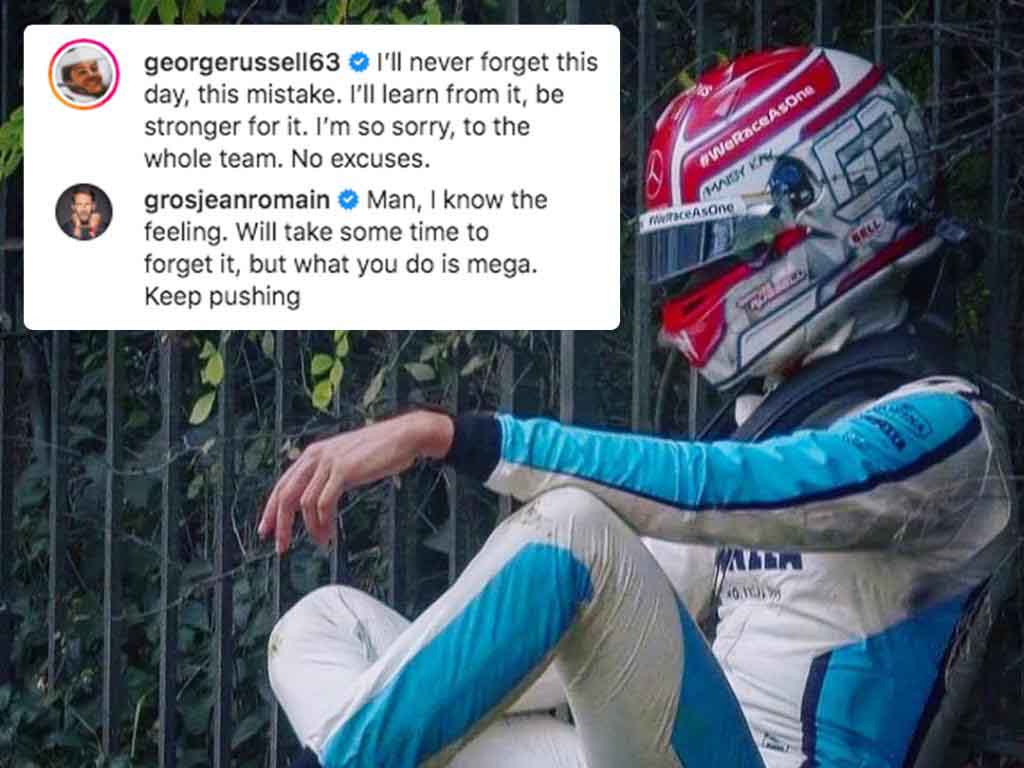 He has shown more than enough in what has been uncompetitive machinery for almost two years to earn this sort of reaction.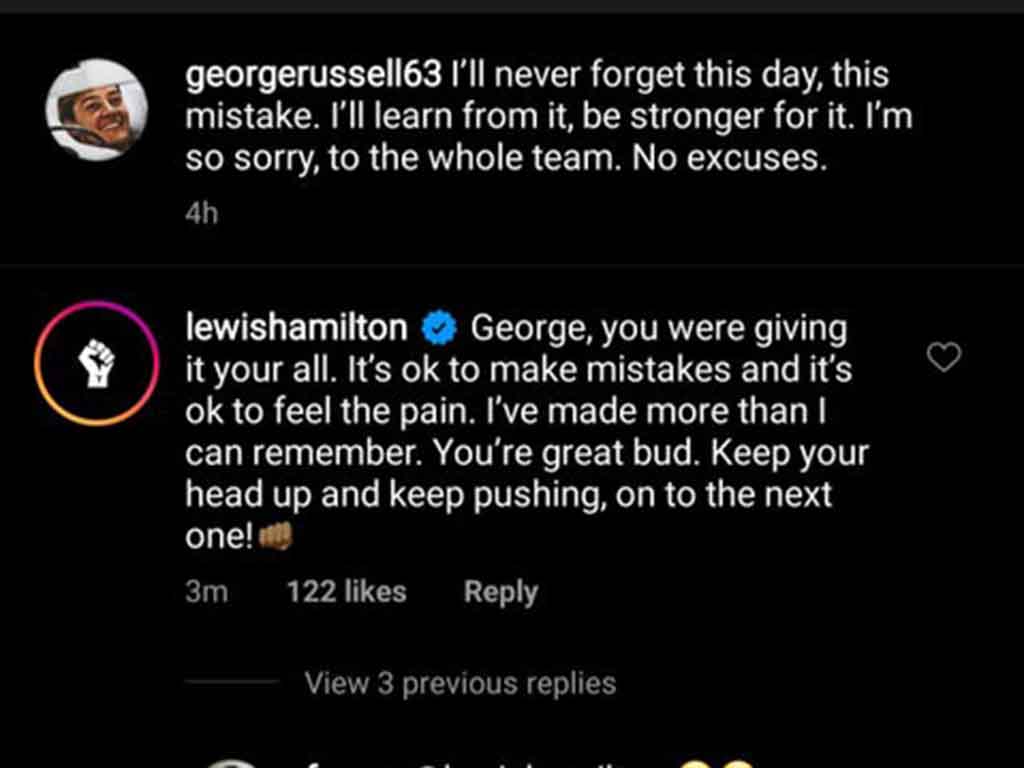 And if there is one other small crumb of comfort we can take from this unfortunate event, it's this absolutely majestic Photoshop effort.
This is art 😂👏
📷 r/formuladank pic.twitter.com/g5rFI6fmfZ

— WTF1 (@wtf1official) November 1, 2020
Never say never
But, there are absolutely no crumbs of comfort to be found in Lewis Hamilton's vomit-inducing decision to do a podium shoey with Daniel Ricciardo. What happened to saying you would never do one, Lewis?!
SHOEY TIME 😆 👟

One for Danny and one for Lewis 🥴

🎥 @RenaultF1Team#ImolaGP 🇮🇹 #F1 pic.twitter.com/2O2fShBhq6

— Formula 1 (@F1) November 1, 2020
Just like you can pinpoint the exact moment Ralph Wiggum's heart breaks in two, you can also pinpoint the exact moment where Hamilton regretted his decision to do it.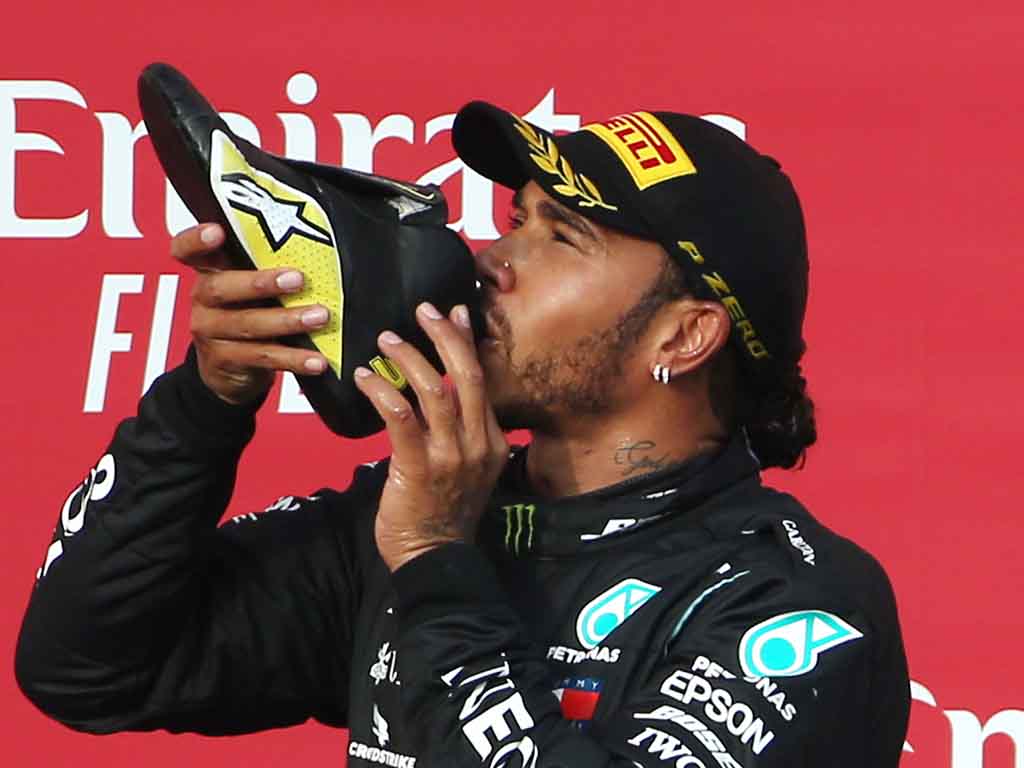 We bet he can still faintly taste Danny Ric's sweaty socks even now.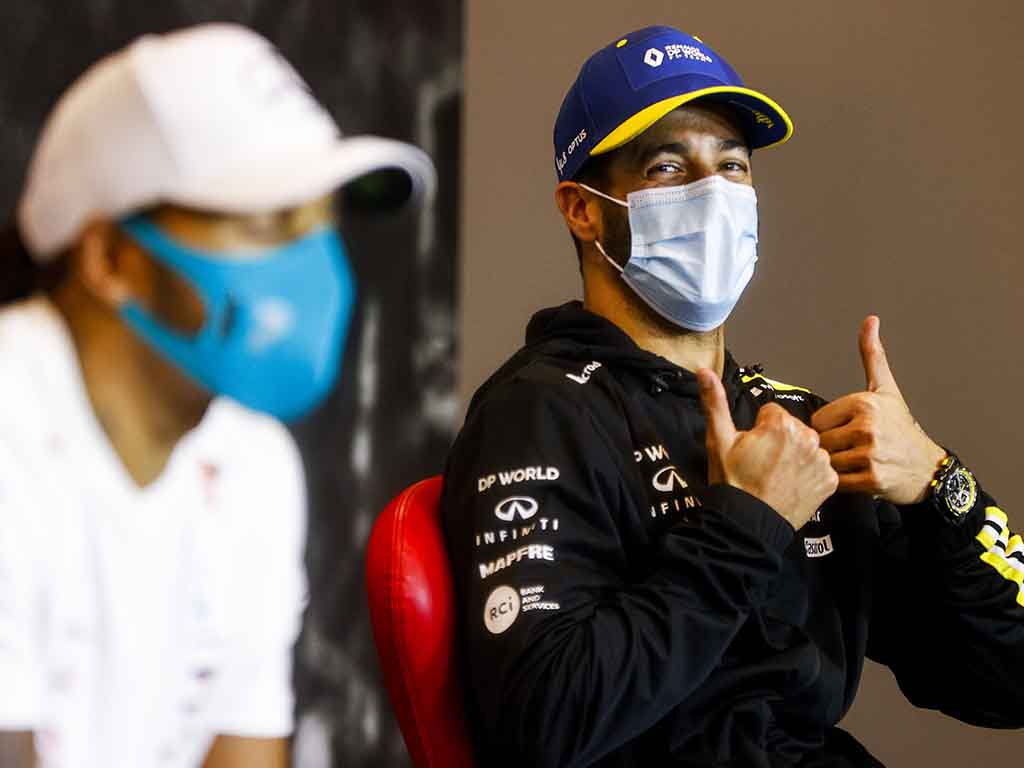 Best of the rest
In other news, we are so glad Kimi is sticking around for another year.
Kimi Raikkonen on track limits #F1 pic.twitter.com/zDnNTGuW8E

— Planet F1 (@Planet_F1) October 31, 2020
Lando Norris showed good friends really are there for each other.
Yeah, don't worry @Carlossainz55. I'll turn the car off for you.
Save you getting a telling off from the team 😉 https://t.co/3CtlA1ue5J

— Lando Norris (@LandoNorris) November 1, 2020
Max Verstappen was on the fence with regards to his thoughts on 'Mode 8'. Tell us how you really feel, Max…
And if ever there was an image to reflect the team dynamics at Ferrari this year, then this is it. It's almost over now, Seb.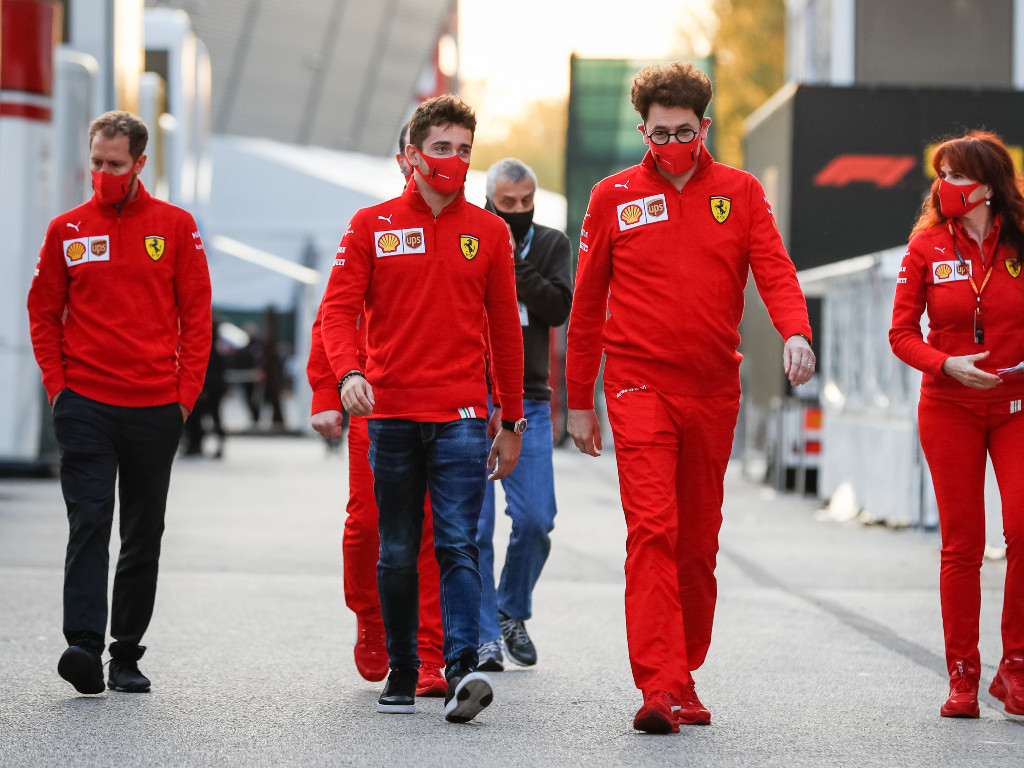 Last word
More of a last image in this edition of Pit Chat. Haas certainly aren't close to winning anything on the track, but off it? Well that's a different story after their Halloween tweet.
"This Halloween, it's HIS turn to smash a door!"#HappyHalloween pic.twitter.com/6MtEx16PTL

— Haas F1 Team (@HaasF1Team) October 31, 2020
Next up: Turkey…
Follow us on Twitter @Planet_F1, like our Facebook page and join us on Instagram!