Pit Chat: Move over JV, Rosberg is in town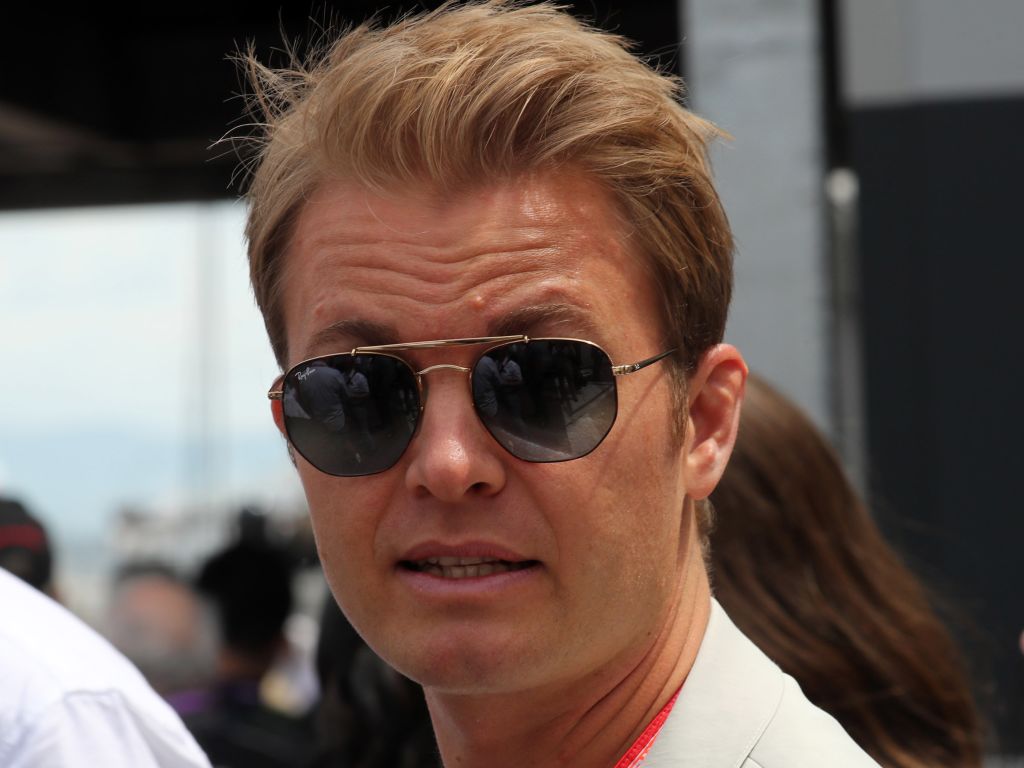 Nico Rosberg becomes a contender to Jacques Villeneuve's crown, but there was still plenty of love in the air at the Hungarian Grand Prix.
Plus the numbers don't look good for Pierre Gasly, Fernando Alonso would be welcomed back and Max Verstappen gets a lovely dig in at Renault for old time's sake.
But first…
How wholesome
Before we dive into some murkier waters, let's start off a positive note with a few things that left us feeling all warm and fuzzy inside.
First up, Toro Rosso surprising new father Daniil Kvyat with some baby gifts.
Since @kvyatofficial became a father last weekend, we got him a small gift to celebrate 👶 🙌

Check it out! pic.twitter.com/JzWqXz7r5D

— Toro Rosso (@ToroRosso) August 1, 2019
And George Russell made himself Robert Kubica's hype man so the Pole could enjoy this moment with his adoring fans before he got too embarrassed.
🗣 ROB-ERT, KUB-IC-A!

👏 👏 👏 👏 👏 👏 #HungarianGP 🇭🇺 pic.twitter.com/MkMrzwE07k

— ROKiT WILLIAMS RACING (@WilliamsRacing) August 1, 2019
It must have released some more positive vibes into the atmosphere as a marriage proposal followed… between two fans that is,  not George and Robert.
She said… YES! 😍 💍

Two of Robert Kubica's biggest fans got engaged by the Hungaroring tonight 👀 🇵🇱

Congratulations, Agata and Daniel!#F1 #HungarianGP @WilliamsRacing pic.twitter.com/iNbbT61v8F

— Formula 1 (@F1) August 2, 2019
A blossoming bromance
Love is also in the air at McLaren between Carlos Sainz and Lando Norris, who have now cemented their place as our current favourite team-mate partnership.
We desperately want to know what their blurred out catchphrase is…
They've even drawn pictures for each other as well over the weekend. Bless 'em. Carlos capturing Lando's love for social media wonderfully.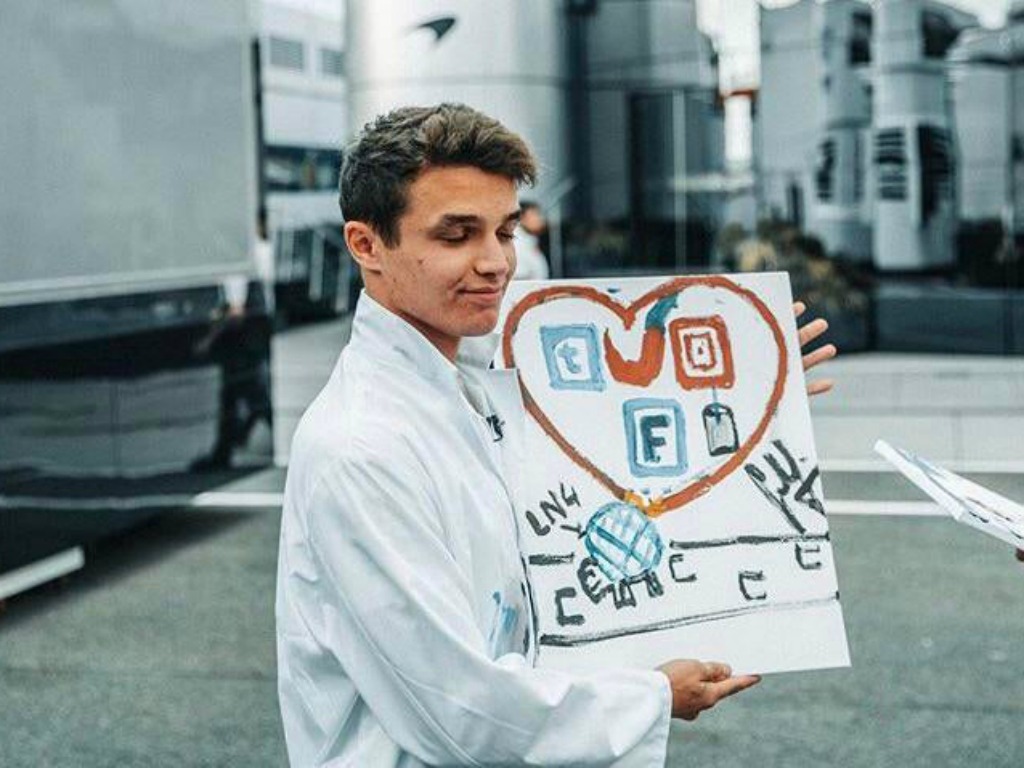 This is what you came for
To save you an endless amount of scrolling, let's get to the headline matter in hand, shall we? Nico Rosberg.
Prior to the Hungarian Grand Prix, Jacques Villeneuve was the number one go-to for rent-a-quote but Rosberg is well and truly coming for his crown it seems.
With his Formula 1 career over, social media numbers and being centre of attention now appears to be Rosberg's main focus.
He stirred the pot at his old team…
So Rosberg just said during the RTL broadcast that from his insider news at the moment it is Ocon in and Bottas out for next year 👀#HungarianGP

— tami. (@Vetteleclerc) August 3, 2019
Only to then post a video on his YouTube channel just a day later with the title: 'MAX VERSTAPPEN GOING TO MERCEDES?!'
People are also growing wiser to Rosberg and trying to put himself into the picture during key events of the race weekend.
In what was probably posted half as a joke…
Nico Rosberg on Instagram after Qualifying #F1 #HungarianGP pic.twitter.com/pvCW0kcBRQ

— Mattzel89 (@Mattzel89) August 3, 2019
Became reality later on…
told ya https://t.co/gfW0DUx6mh

— Mattzel89 (@Mattzel89) August 3, 2019
He's still that close to the action that he may as well still be in a car.
Rosberg also posted a video over the weekend entitled: "Five reasons why Max Verstappen is currently the fastest F1 driver'
We came up with the five real reasons…
1. He's not Lewis Hamilton
2. He's not Lewis Hamilton
3. He's not Lewis Hamilton
4. He's not Lewis Hamilton
5. He's not Lewis Hamilton#F1 https://t.co/bLqj6jOkUl

— Planet F1 (@Planet_F1) August 4, 2019
Hamilton, of course, was asked about Rosberg's recent comments and had a zinger of a line ready in return.
Hamilton: "There are always people who did not have the success that I did who want to talk, but that's OK."
Poor Pierre
Hamilton also didn't hold back when asked in the post-race press conference whether he would welcome Fernando Alonso back to the grid at all.
Yes was the answer, but when Max Verstappen suggested Alonso as Hamilton's team-mate….
Hamilton: "Valtteri's great; Valtteri's been winning. You're the one with the extra seat.
Ouch, that's got to hurt.
The pain does not ease for Gasly when you see a couple of very telling stats.
After 12 rounds, there are just five points separating Pierre Gasly and Carlos Sainz in the World Championship standings. #F1

— Planet F1 (@Planet_F1) August 4, 2019
And, even worse…
Stat: Max Verstappen could have started the 2019 season at the Austrian Grand Prix (four races ago) and he'd still have more points than RBR teammate Pierre Gasly has right now.

— Nate Saunders (@natesaundersF1) August 4, 2019
No wonder some were missing a certain Spaniard on those deckchairs in the cool-down room.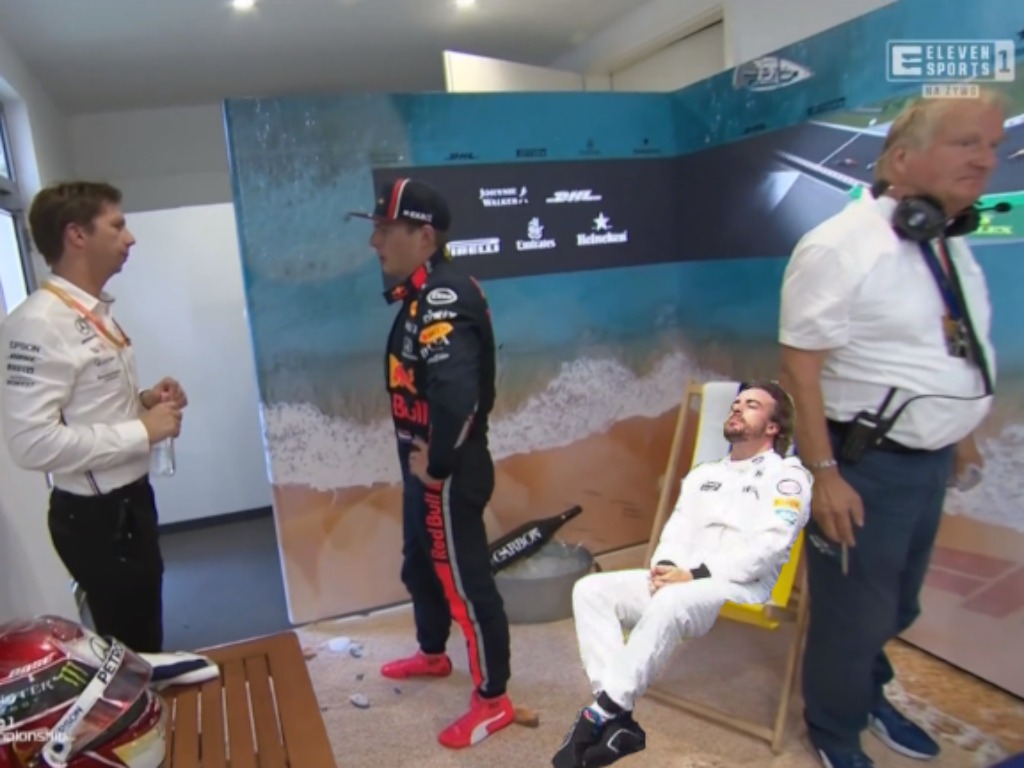 Any other business
On the subject of photoshops and memes, a new one has inadvertently been created.
Absolute scenes as @FedericaMasolin inadvertently creates a new "Distracted Boyfriend Meme" with @davidevalsecchi and @kvyatofficial pic.twitter.com/YepeUcpSIw

— Will Buxton (@wbuxtonofficial) August 3, 2019
We gave it a go ourselves…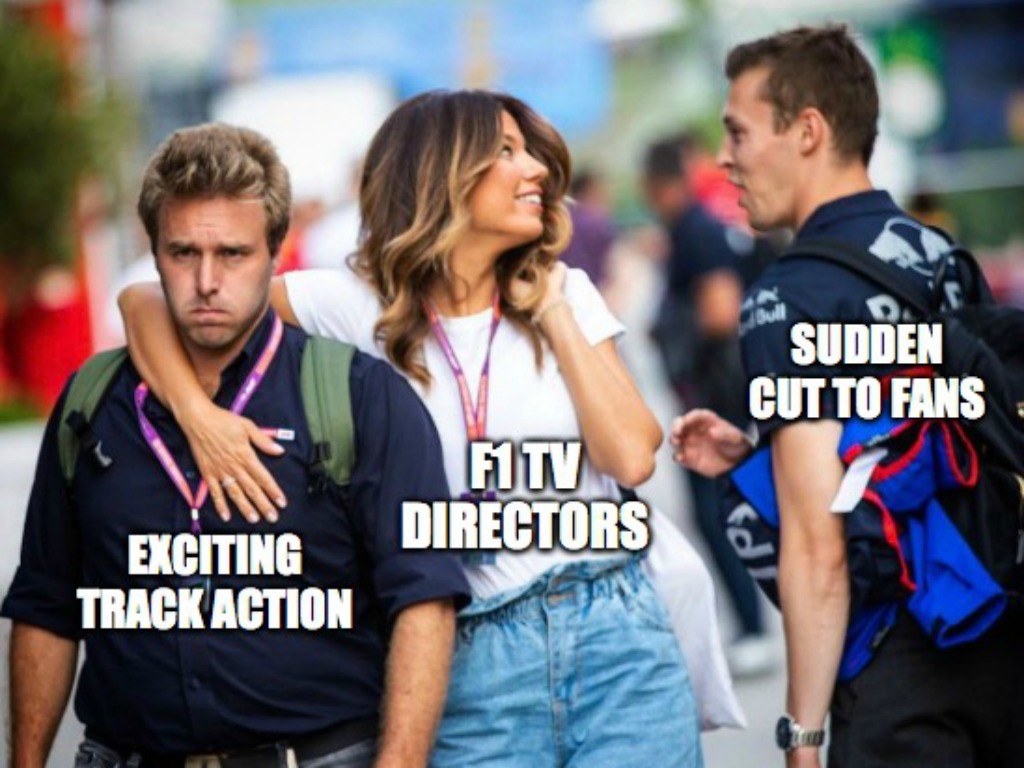 Stick to the day job? Got it.
Well we also enjoyed cupping our ears to enjoy this pre-race chat between drivers. Carlos trying to do some digging into Red Bull was glorious.
And it was good to see the Red Bull/Renault rivalry is still alive and kicking.
On claims that Renault have 1,000bhp, Verstappen says: "If they have 1,000bhp, they must have a really bad car." A little snigger from Hamilton at that

— Andrew Benson (@andrewbensonf1) August 3, 2019
Last word
Can't believe we're typing this…but it goes to Sky Sports F1's David Croft for an actual funny joke said during the race…
"Kevin Magnussen's getting married next week…I don't know if Grosjean is invited or if he is just going to crash the reception."
Enjoy your summer break!
Follow us on Twitter @Planet_F1 and like our Facebook page.