Pit Chat: Naughty Formula 1 caught red-handed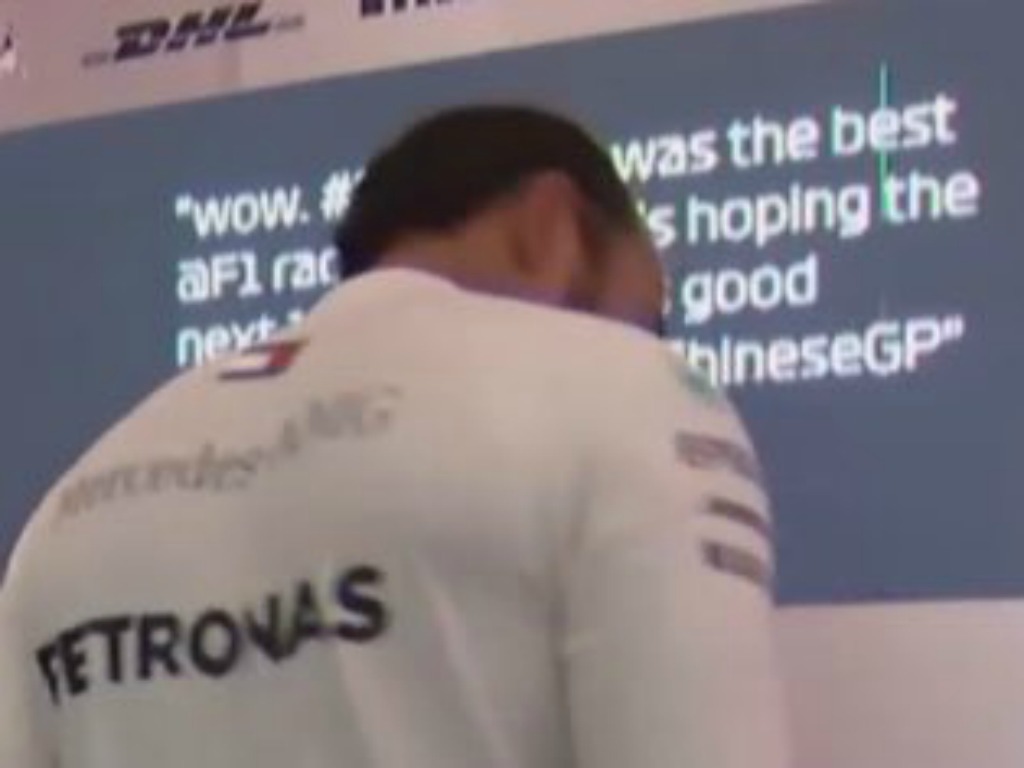 Formula 1 give us a bit too much of a peek behind the curtain, while Daniel Ricciardo and Kimi Raikkonen are on great form in China.
Time to relive the best and worst bits from the Chinese Grand Prix event one last time.
But first…
Torpedo time
It was rather fitting that Daniil Kvyat lived up to his 'Torpedo' nickname in China. It was, after all, where the term was coined by Sebastian Vettel at the 2016 Chinese Grand Prix.
The moments of silence before Vettel begins his outburst are still absolutely glorious.
The main victim this year was Lando Norris, who came to terms with the Kvyat collision a little better than Vettel did a few years ago.
I'm flying, Jack! pic.twitter.com/D4SqswuABI

— Lando Norris (@LandoNorris) April 14, 2019
Was he finished there? Absolutely not.
Formula 1 is living in #RACE1000, meanwhile I'm living in #RACE5000 🚀 pic.twitter.com/z55pH73N9u

— Lando Norris (@LandoNorris) April 14, 2019
All joking aside, Kvyat can count himself very unfortunate to be on the receiving end of a drive-through penalty when he was effectively part of a McLaren sandwich.
He can also count himself very unfortunate to be on the receiving end of stupid questions back in the paddock. At least he wasn't having any of Ziggo Sport's bull****.
Kimi Corner
No messing around. Straight to Kimi Corner. It was his turn to do the circuit guide and you have to say he did an excellent job in showing just how much enthusiasm he has for the whole thing.
Asked if he had a special helmet design for the 1,000th World Championship race, Raikkonen simply said: "I wanted to have an open-face helmet but there was some regulations issues…"
And here he is running over the foot of Sky Sports' F1 presenter Rachel Brookes and not even apologising for it.
He would save his best until last, though. After another points finish in the bag he was straight on the bubbly.
Traffic problems
Q3 was a bit of a mess, wasn't it? Poor Max Verstappen, he was just trying to be nice!
But, it appears, rather than blame other drivers, Verstappen should be having a conversation with his own team.
And if anyone had a right to be angry over the course of the Chinese Grand Prix weekend, how about this from Carlos Sainz on Kimi Raikkonen. What is he playing at?!
Good guy, bad guy
An eventful weekend for Sebastian Vettel and not just on the track. That change to Racing Point just isn't sticking, is it? And how about that burn…
When there's a car in the way of your view of the track, sometimes you forget the name of the team 😅#ChineseGP 🇨🇳 #Race1000 pic.twitter.com/PGkN2fk8Xo

— Formula 1 (@F1) April 12, 2019
But Seb is a good guy really…
And here he is repositioning his car so the lights can give fans a better picture. Fair play.
Chinese fans asked Vettel to take some photos with them but the light wasn't good (in the evening), so he adjusted the position of his Ferrari road car to make the spot they would take the photos brighter.

Credit to 法垃圾换胎能进二点二秒吗 (Weibo) pic.twitter.com/qsLaaxZD3o

— Syifa Maulani (@SyifaMaulani7) April 12, 2019
He even had time to take a selfie with a big fan of his…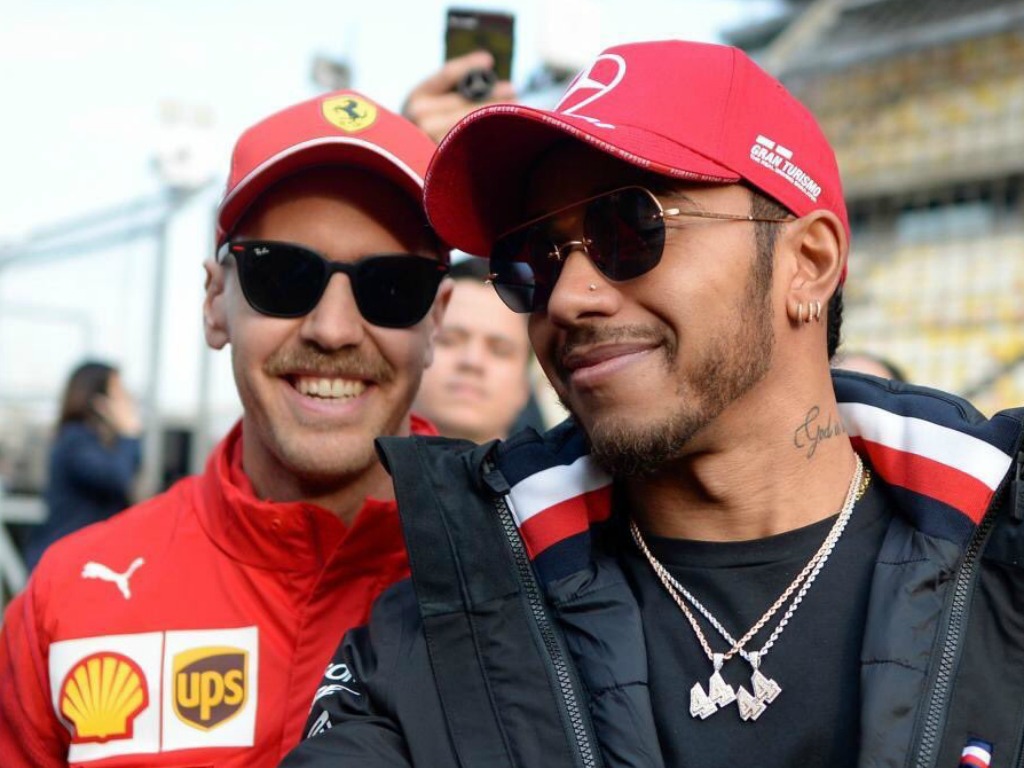 But most unlikely selfie of the weekend has to go to these two…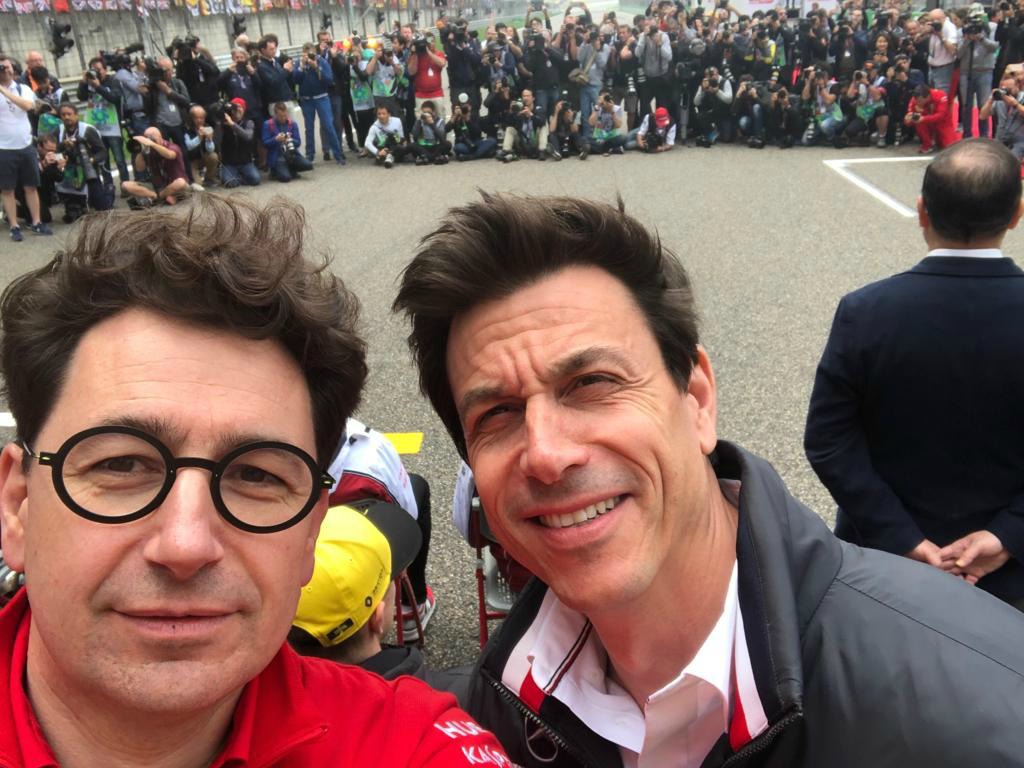 Caught red-handed
After all that build-up to #F1000 we got a race dominated by Mercedes and tarnished by Ferrari team orders…for a change.
Such was the desperation from Formula 1 to try and make the event befitting of the landmark number, they used tweets from their own employees to put up on the social wall after the race.
The eagle-eyed amongst us were onto it straightaway…
So the race was so dull that F1 had to get their own employees to tweet about it for the screen in the cool down room? 🤔 pic.twitter.com/DpxJN21x2z

— Tom Bellingham (@TommyWTF1) April 14, 2019
And then…
The plot thickens…🔎👀 pic.twitter.com/ChkD4Nt6U0

— Jess McFadyen (@JessMcF1) April 14, 2019
When you have to go to these lengths to try and generate interest in the sport, doesn't that just tell you the whole things is broken?
Any other business
Daniel Ricciardo provides a absolute corker of an answer to Channel 4 when asked about his relationship with team-mates past and present.
Speaking of excellent responses to questions…
Esteban Ocon interviewing on Sky: "So boss, how is your feeling ahead of the race?"

Toto: "Why are you doing this?" #F1

— Planet F1 (@Planet_F1) April 14, 2019
Tweet of the weekend came courtesy of @SpannersReady. Sorry Charles…
Leclerc has been invited for a post race consolation beer by Raikkonen and Massa at Rubens Barrichello's house

— Spanners🔧🔧 (@SpannersReady) April 14, 2019
And Pierre Gasly still has some way to go it seems to become one of the poster boys of F1. Ouch.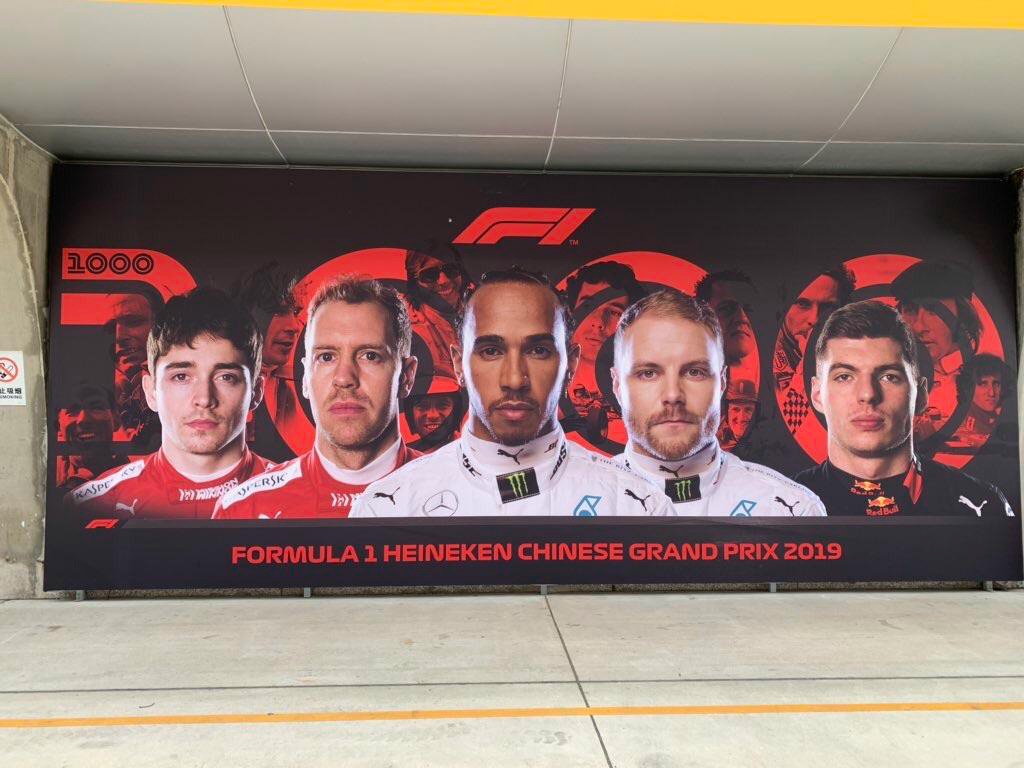 Last Word
We will depart with Valtteri Bottas perfectly summing up race day in China.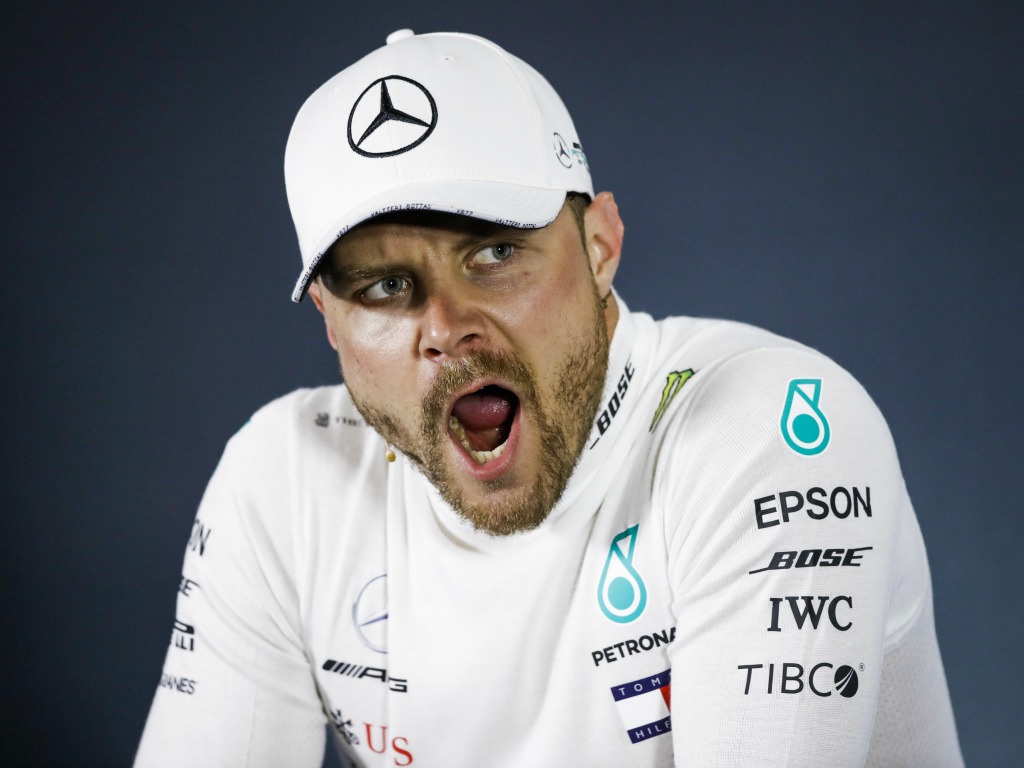 Until Baku…
Follow us on Twitter @Planet_F1 and like our Facebook page.