Well, nobody can say the FIA favour Ferrari any more, can they? Time to take a look back at the chaotic Canadian Grand Prix…
But first…
Kimi corner
We knew this race weekend was going to be different as soon as we saw Kimi Raikkonen smiling at the FIA Drivers' press conference of all places.
Daniil Kvyat must possess some magical powers.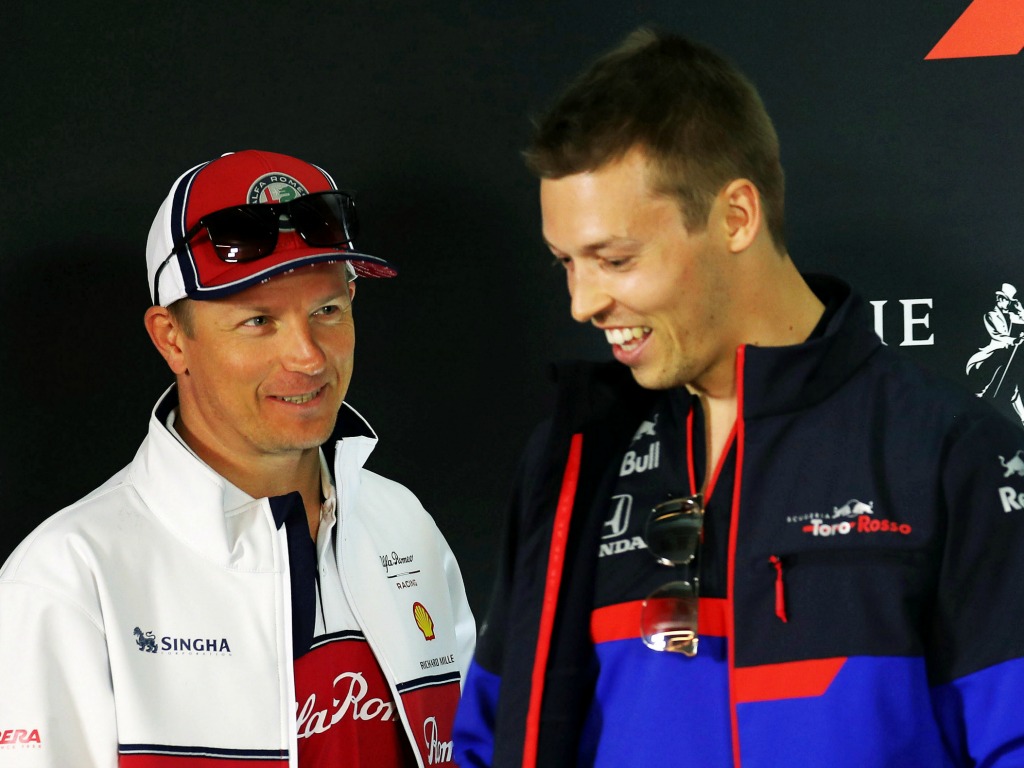 But, some things did stay the same with Kimi: golden interviews.
Exhibit A:

Exhibit B:
Q: "Kimi, is the lack of pace a hangover from the last few races?"
Kimi: "I wish I had a hangover."
Exhibit C:
Q: "How did you feel about the lap times out there?"
Kimi: "I've no idea with the lap times."
Q: "What do you think needs to be improved on the car?"
Kimi: "It seems to be lacking in lap times."
And, whilst we're here, let's add to the list of 'things Kimi doesn't know the name of yet' alongside Racing Point.
Delete this
Whilst Kimi is always good value on social media (even though he won't be the slightest bit aware of it), some drew attention to themselves for the wrong reasons.
We all dread the curse of the typo, but this was something special.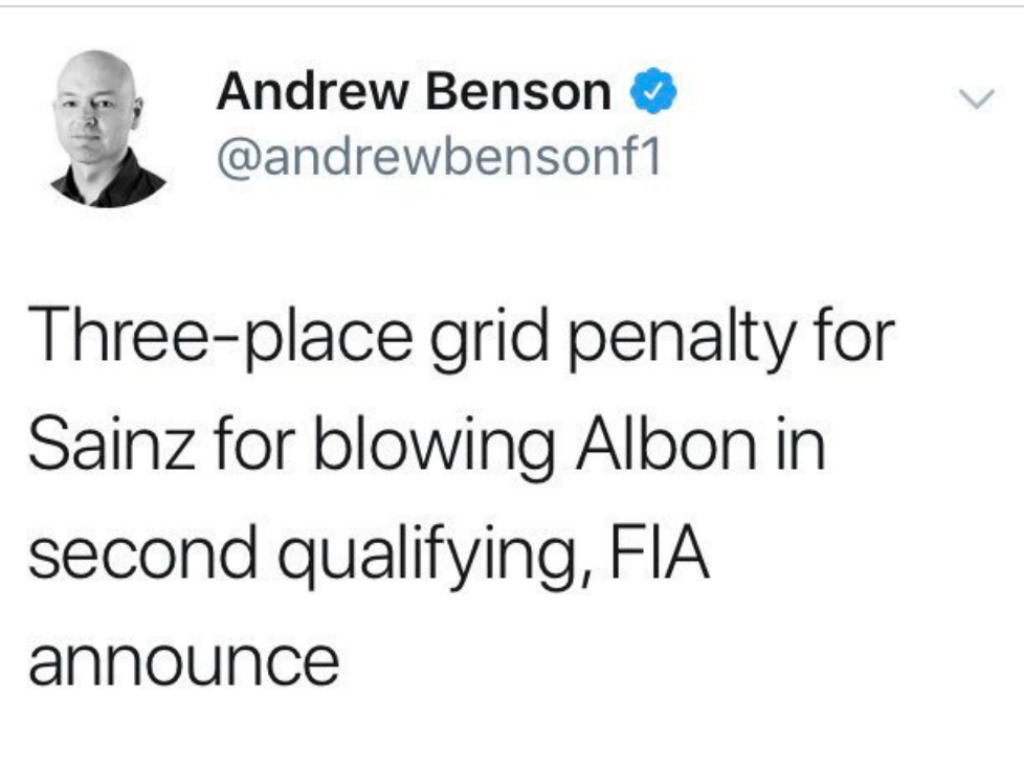 While that was a innocent mistake, there was nothing innocent about Rich Energy's bizarre trolling strategy. This was certainly one way of looking at Kevin Magnussen's crash in Q2.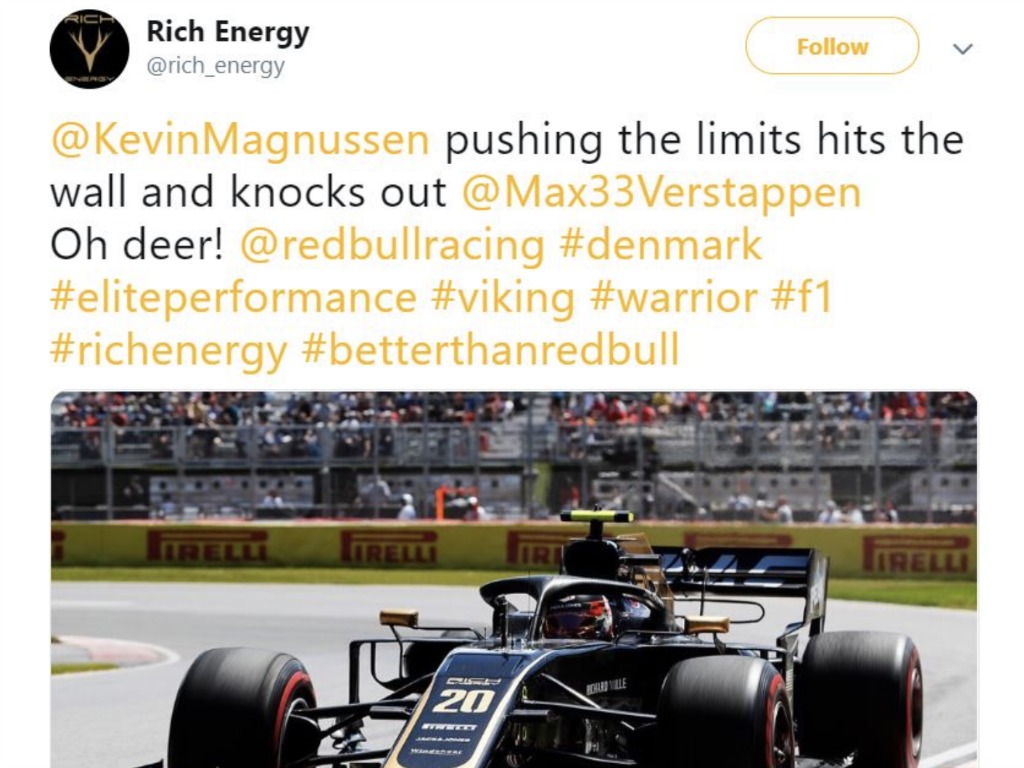 And, note to Williams: Always read the message properly before replying.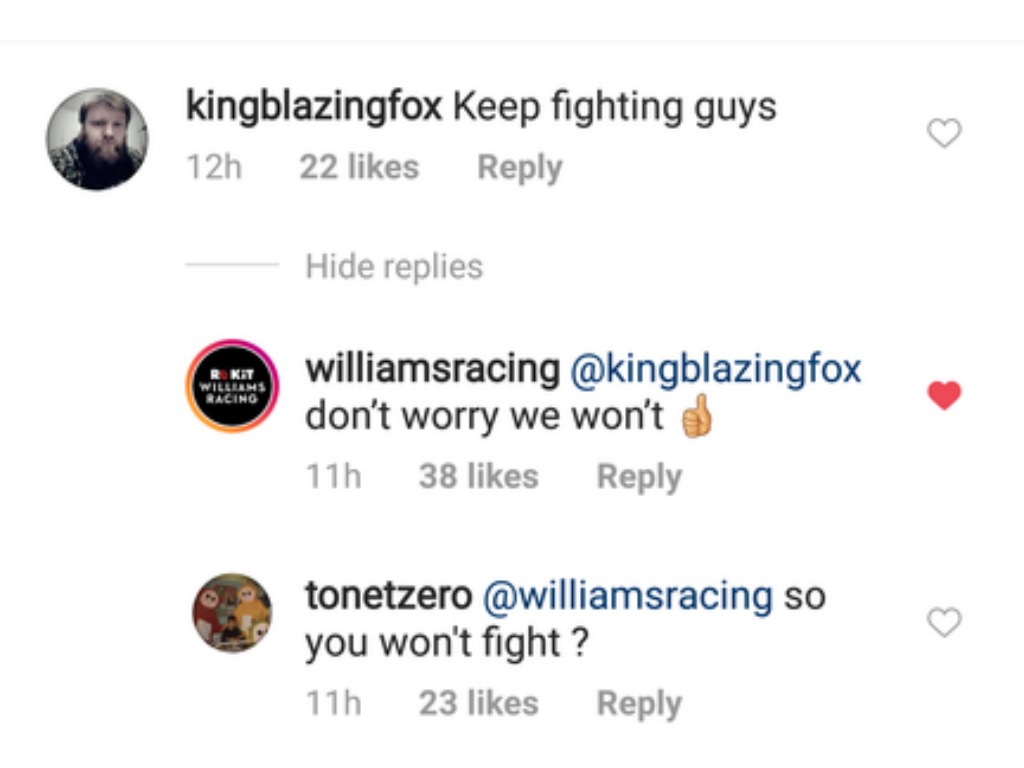 RIP Ferrari International Assistance
Guess we might as well get into the nitty gritty now. This will go down as one of Seb's most memorable moments:
And something that did get lost in the shuffle somewhat was Lewis Hamilton bringing Vettel up to the top step. The respect still there between two multiple World Champions.
Respect 🤝 @LewisHamilton pic.twitter.com/aY9SiMD6Xw

— Mercedes-AMG F1 (@MercedesAMGF1) June 9, 2019
Well, there's lots of admiration between them after all…
But while Seb won't be seeing the funny side, his team-mate Charles Leclerc did by embracing the awkwardness in the cool-down room.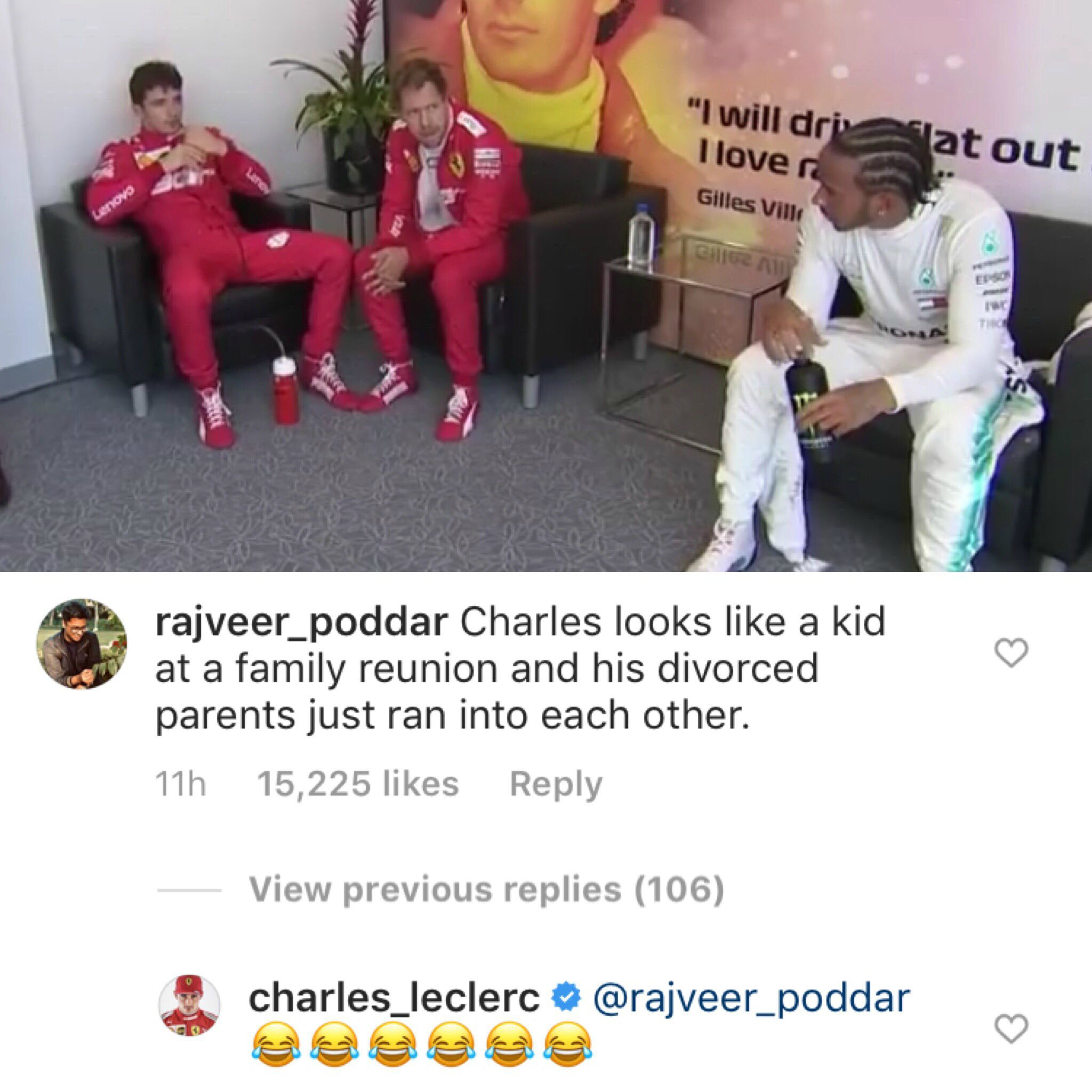 Any other business
Take a look at the following video and see if you can tell us whether Franz Tost is a family man or not. We're struggling…
And just where on earth did Vettel qualify on Saturday? Any ideas?
Meanwhile, it's still clear to see Max Verstappen and Pierre Gasly aren't on the same page. Imagine this sort of mix-up happening with Danny Ric. No chance.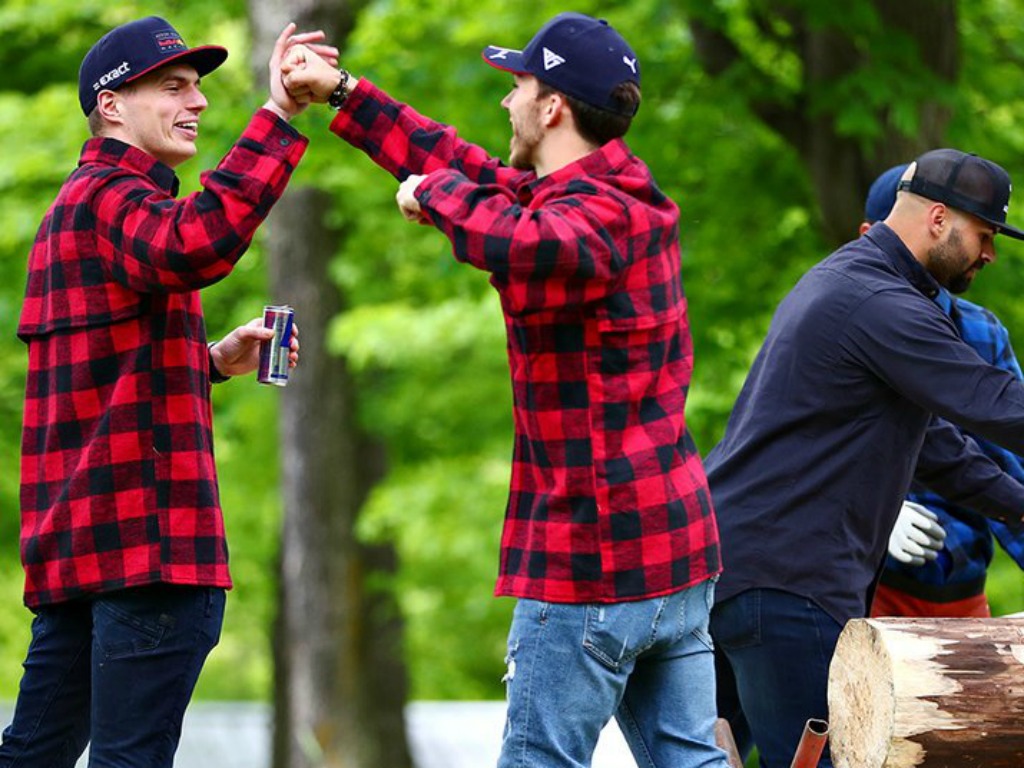 We are also wishing Antonio Giovinazzi well in his recovery from an allergic reaction to Canada.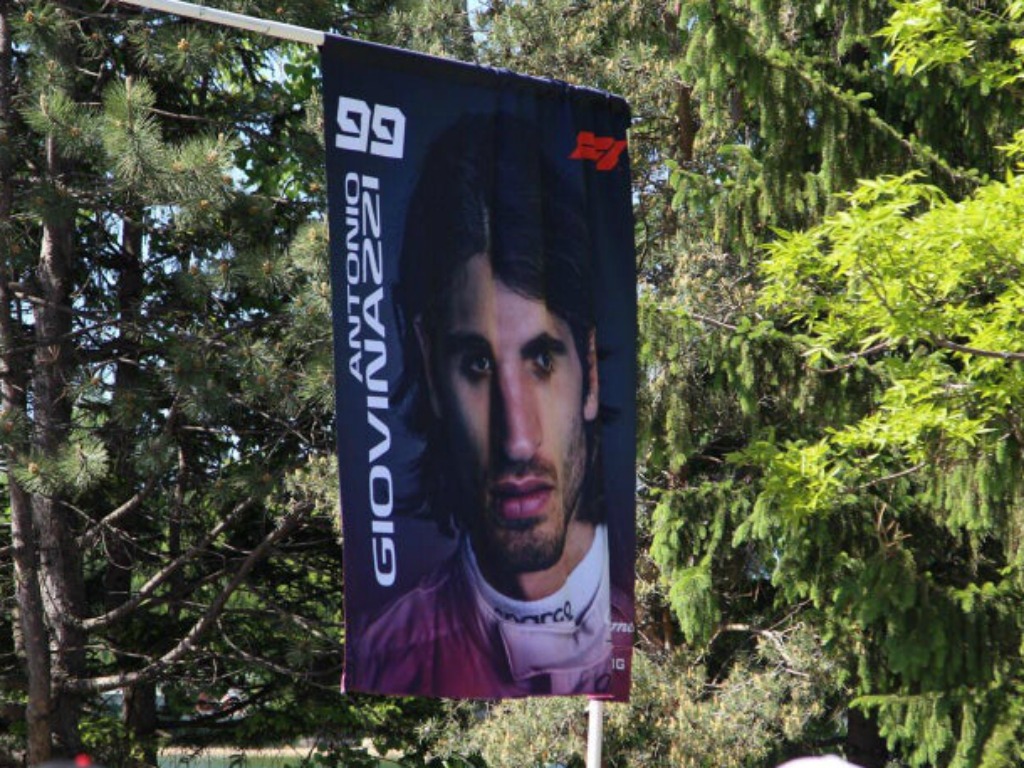 Last word
Rather than go for something from the obvious incident, let's end on Guenther Steiner giving Kevin Magnussen a very public bollocking for one moan too many.
Oh go on then, Seb, give us one of your best dad jokes…
Vettel: Your website is called graining? Are you sponsored by Pirelli?

— tami. (@Vetteleclerc) June 9, 2019
Follow us on Twitter @Planet_F1 and like our Facebook page.