Pit Chat: The Alonso effect is still being felt
The best bits from the season opener in Australia featuring Daniel Avocado, Kimi Raikkonen (of course) and the lasting effect of Fernando Alonso.
Damn it's good to be back!
But first…
Ripe and ready
It was a tough home Grand Prix weekend for one Daniel Ricciardo…or should that be 100%, no question of a doubt, Daniel Avocado from now on.
Forget @danielricciardo, this kid is going to be cheering on Daniel Avocado 😂😂 pic.twitter.com/uYJftHBGl6

— Annie Kearney (@anniemaykearney) March 11, 2019
The cheeky little five-year-old met up with Ricciardo, with the Renault driver starting by asking the polite version of the question: "What the f*** have you been calling me?"
We're glad he did get called Daniel Avocado, purely for this following creation from
Circus Comic
:
We thought this wouldn't be topped in terms of Daniel Ricciardo content, but how very wrong we were.
That's not a knife
There was the hilarious exchange between Ricciardo and Sebastian Vettel in the FIA drivers' press conference. Vettel can be very proud of that Aussie accent. Clearly he had been practicing in the mirror all week in preparation.
Noisy neighbour
But arguably the best Ricciardo moment came when being interviewed after yet another DNF…
💬 'Shut the f*ck up'@DanielRicciardo viel vandaag uit, maar gelukkig blijft hij altijd lachen 😀#AustralianGP #ZiggoSportF1 pic.twitter.com/Iva8zcS6q8

— Ziggo Sport F1 (@ZiggoSportF1) March 17, 2019
Brilliant.
A welcome return
And we say 'arguably' because this was an extremely nice moment as well. Welcome back Bobby K.
Tempting fate
And a word of warning to all Ricciardo fans out there. Be very careful what you put on your signs ahead of the race…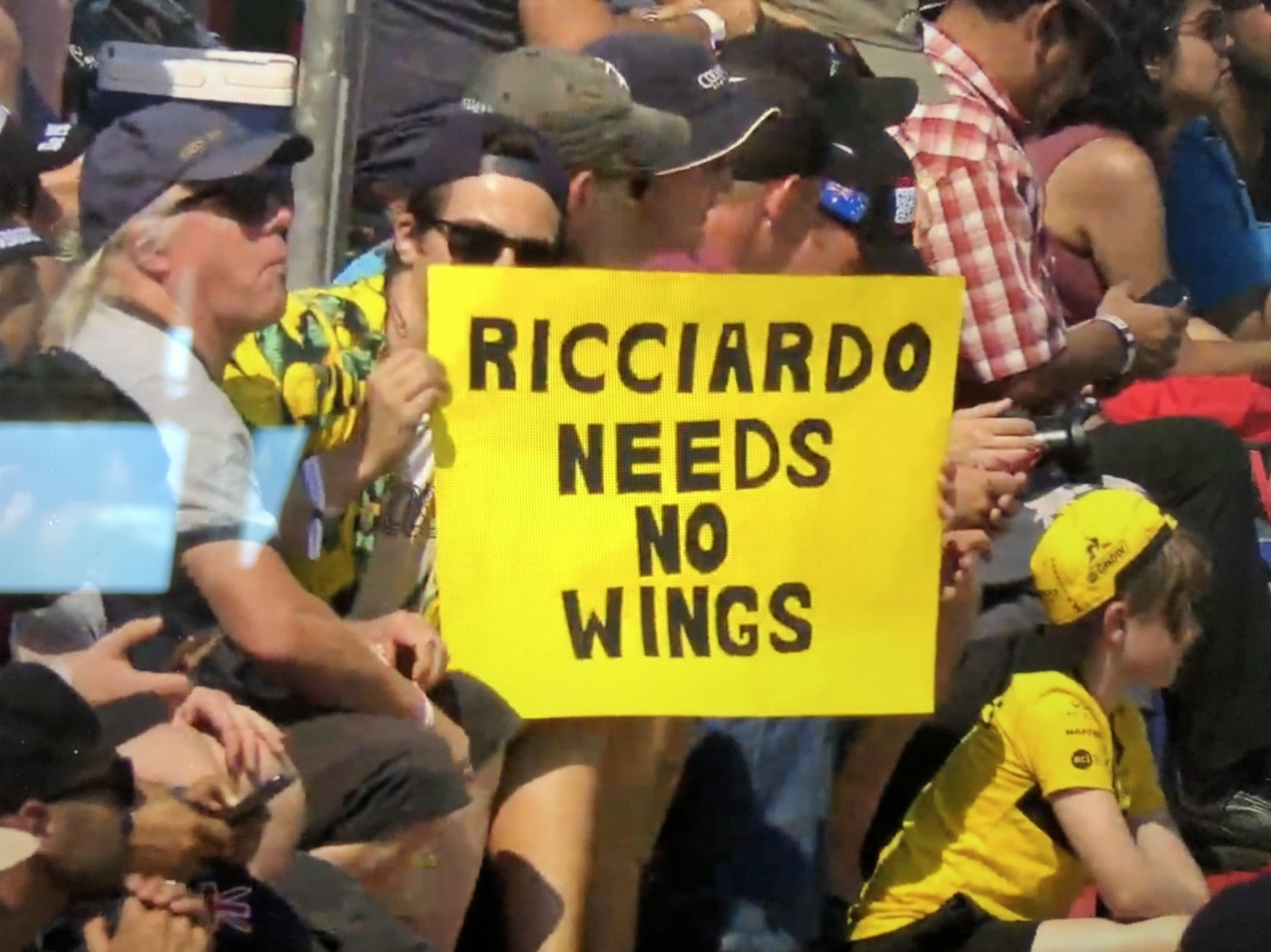 Erm, yes he does!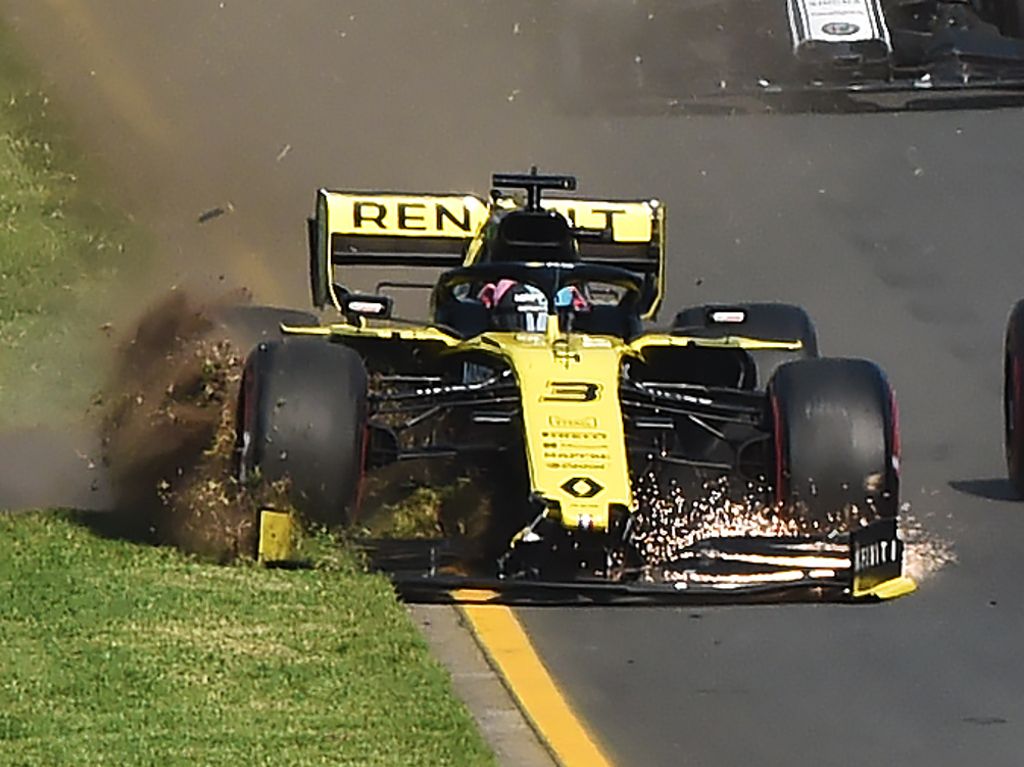 Finnished early
Ricciardo's compatriot Mark Webber was on hosting duties over the weekend and started by grabbing a selfie with the class of 2019.
Well, almost the whole class. A beer and an ice cream were clearly the better options for the two Finns, Valtteri Bottas and Kimi Raikkonen.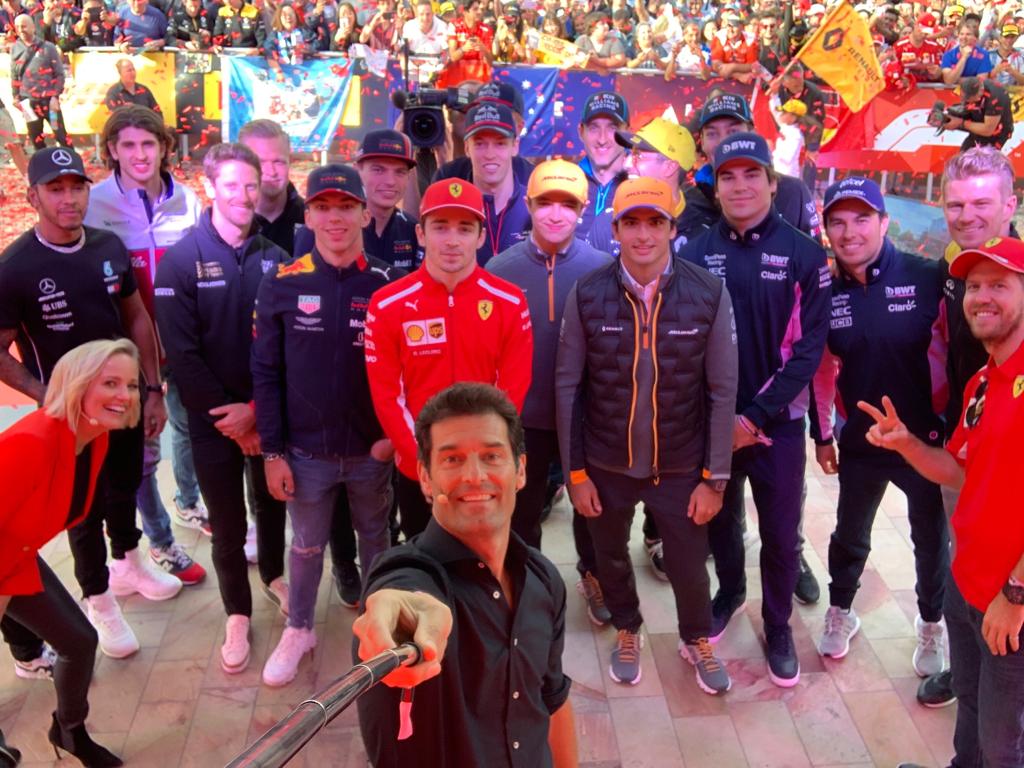 Kimi corner
And that leads us nicely on to Kimi corner. Our favourite place. Thank goodness this great man did not retire after the end of last season.
Quote of the weekend?
And on those pics we all loved over the winter…
Raikkonen on his (somewhat inebriated) return to the @FIA Gala last year: "I'm surprised how boring it has got over the years. They have a press conference, it's supposed to be fun for everybody but it's more boring than the race weekend." #F1

— Keith Collantine (@keithcollantine) March 13, 2019
And if you thought even for a split second that Kimi had changed during the off-season:
Raikkonen asked if he's excited about being P6: "No, I don't get excited."

— Pablo Elizalde (@EliGP) March 15, 2019
Valtteri Bottas 3.0
Some who might well have changed though is Valtteri Bottas. Absolutely loved that radio message after crushing the opposition in Australia.
Valtteri Bottas V3.0

Fear the beard ✅
Porridge for breakfast ✅
Drop F bombs ✅#AusGP #F1pic.twitter.com/jMSzVJkvc3

— Planet F1 (@Planet_F1) March 17, 2019
More of this please, Valtteri. We won't mention you reversing in the pit lane, though. Plot twist: we will.
New season, new intro
Also undergoing a makeover was the TV title sequence, featuring all 20 drivers in various poses.
Someone always has to go one better don't they? When Formula 1 meets soap opera…
Or how about when Formula 1 meets dating show 'Take Me Out'?
Anyone else think that the new F1 intro looks like it could be the start of a dating show, plus the Take Me Out theme works pretty well with it. #WTF1 #F1 #AusGP #SkyF1 pic.twitter.com/v0UbqV4nqN

— Owen (@VoteMayorQuimby) March 16, 2019
That wasn't the only Formula 1 and TV crossover, was it Haas?
— Patrick (@PatrickSikler) March 17, 2019
The Fernando Alonso effect
Even though Fernando Alonso has left Formula 1 (for now), he was still in many minds at the Australian Grand Prix.
This was incredibly cheeky from Red Bull after Honda powered them onto the podium.
Now we can fight! 😉 P3 for @Max33Verstappen in Melbourne secures a first podium for @HondaRacingF1 since the 2008 British Grand Prix! 👏 #AusGP 🇦🇺 #F1 pic.twitter.com/XnFNKlgRWm

— Red Bull Racing (@redbullracing) March 17, 2019
And he certainly came into our minds too during the race. A Spanish driver in a McLaren car retiring early after a power unit related issue, you say?
When you're so annoyed about your car being on fire that you can't be bothered to get out of your car that's on fire pic.twitter.com/TJJuk2e7Q4

— iGP Manager (@iGPManager) March 17, 2019
Mind you, Alonso is certainly doing ok for himself away from Formula 1, isn't he?
My adventure in Endurance racing has been wonderful so far. Winning at 3 of the most important circuits on sports cars in the last 9 months. We keep learning, we keep improving. We go for more. ✊️. #LeMans #Daytona #Sebring pic.twitter.com/F3CH5ALR7v

— Fernando Alonso (@alo_oficial) March 18, 2019
Any other business
Mercedes may have well and truly trounced Ferrari in Australia. Can't hurt having a look though, can it?
Mercedes tech boss James Allison popping his head over the fence to check out the neighbours…. pic.twitter.com/Gx0xcuywGS

— Karun Chandhok (@karunchandhok) March 16, 2019
We really shouldn't be laughing at all at Williams' continued plight, but come on…
If I try my best I might catch Kubica with my Caterham before the end of the race. #AusGP pic.twitter.com/yupJRPqvms

— Giedo van der Garde (@GvanderGarde) March 17, 2019
And just in case you were in any doubt where the first race of the season was…
Last word
All joking aside, Formula 1 lost a giant of the sport on the eve of the new season. Charlie Whiting will be sadly and deeply missed.
There really is only one last thing to say…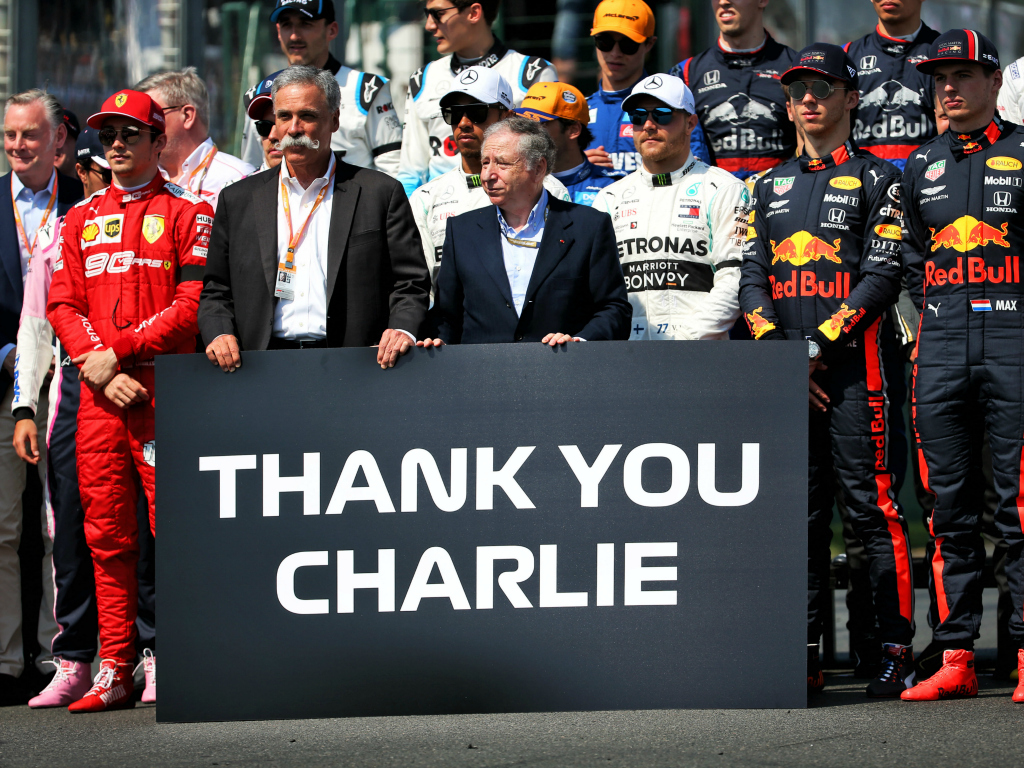 Follow us on Twitter @Planet_F1 and like our Facebook page.