Pit Chat: The return of vintage Vettel
The real Sebastian Vettel did stand up in Russia, while the Daniel Ricciardo and Max Verstappen comedy act gave a special performance. 
Thank goodness the drivers and teams are entertaining because the race itself certainly was not…
Stone Cold George Russell
With back-to-back race weekends on the agenda, there was still plenty of fall-out from Singapore before attentions properly turned to Russia.
Following their collision at Marina Bay, it was refreshing to see Romain Grosjean leave George Russell enough room on their flight to Sochi.
What's going on at Williams?
The smiles were soon back off faces at Williams, though, as both cars retired on race day. Prior to that, Russell cut a frustrated figure with lessons not being learned about when to release the car on the track, preferably without traffic.
And it has come as no surprise that Robert Kubica is leaving Williams at the end of the season. He is getting more and more p*ssed off with every week that passes.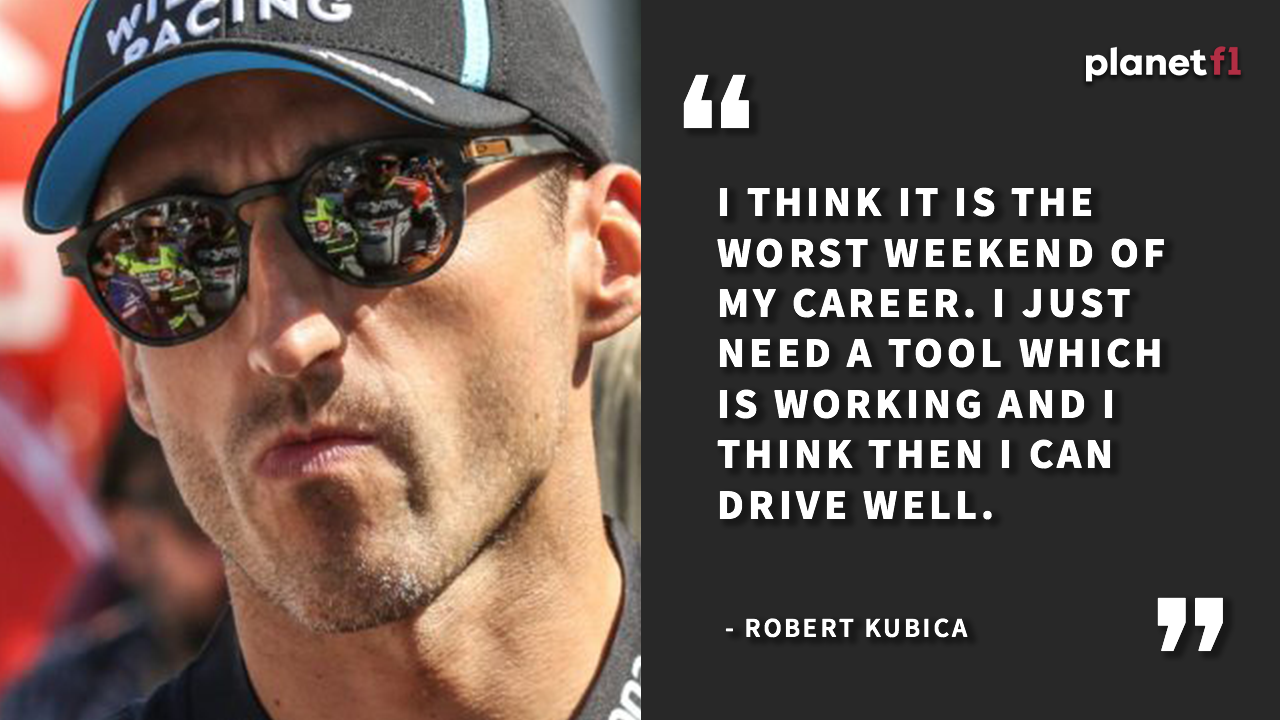 Vintage Vettel
Whilst there is no sign of things changing at Williams, there is at Ferrari with Sebastian Vettel. Him going into business for himself and justifying it by being bloody quick in the process is the Seb we all love/hate depending on your allegiances.
Sure he had the "bring back the f***ing V12s" message, which was a wonderful mic drop moment, but he showed all his experience and then some when Ferrari ordered him to move over.
If Charles Leclerc can bring out this version of Sebastian Vettel then we are right here, with popcorn in hand, waiting for it.
Although don't be getting any ideas from Ziggo Sport, Seb.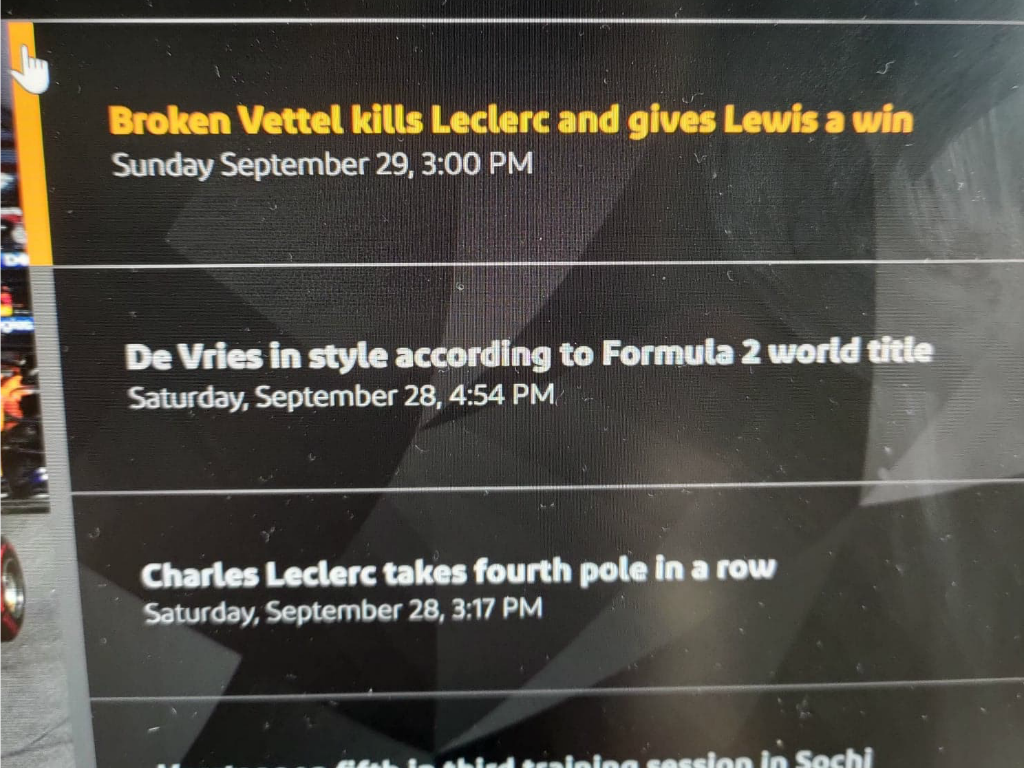 And, before we move on, hats off to SportPesa Racing Point for this tweet in amongst all the furore.
"Sebastian, it's James…"

— SportPesa Racing Point F1 Team (@RacingPointF1) September 29, 2019
Any other business
Fresh from their brilliant interviews with Sky Sports in Singapore, former team-mates Max Verstappen and Daniel Ricciardo took their comedy act to Ziggo Sport in Sochi.
Warning: contains talk about balls.
Red Bull's Christian Horner was one of the first to pass on his congratulations to McLaren for switching away from Renault. We can't help but wonder why…
McLaren 🤝 Red Bull
Ditching Renault #F1 pic.twitter.com/3rTYni4HBa

— Planet F1 (@Planet_F1) September 28, 2019
And Lando Norris was lucky to avoid a penalty for this blatant collision.
A very early incident in Russia with Lando Norris causing a collision.

The stewards have noted the incident. #F1 pic.twitter.com/cAP3uJKRYK

— Planet F1 (@Planet_F1) September 29, 2019
Last word
Oh go on then, Seb, one last time.
Vettel: Bring back f*cking V12s." #F1pic.twitter.com/24kiiCKAtj

— Planet F1 (@Planet_F1) September 29, 2019
Follow us on Twitter @Planet_F1 and like our Facebook page.