Pit Chat: Bottas answers his 'fan mail' in Sochi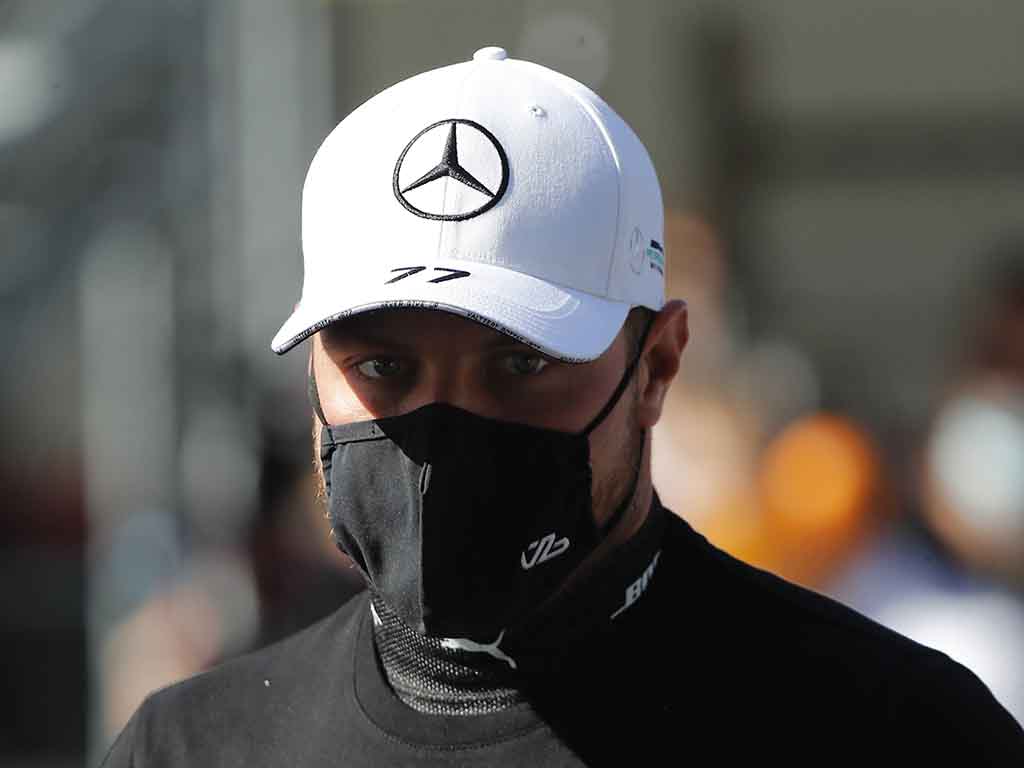 The dark side of social media, Daniel Ricciardo continues to be extremely entertaining and a rare appearance from Henry Hoover.
Time to take a look back over the stand-out images, clips and social media posts from the Russian Grid Prix weekend.
All bets are off
There seems to be a lot of betting going on in the Formula 1 paddock these days (but all in the name of good natured fun, of course).
In what probably turned out to be the highlight of Alex Albon's week, he was given some clippers to work with on one of the Red Bull crew in Russia following his first-ever podium in the previous race.
And given Red Bull's horrible record at Sochi, David Coulthard must have been secretly hoping he was in with a chance of avoiding having to fit into his Superman overalls again.
A bet is a bet @therealdcf1 🤣 @C4F1 👀 #RussianGP pic.twitter.com/CEmgsc5MnF

— Aston Martin Red Bull Racing (@redbullracing) September 27, 2020
It was a tight fit…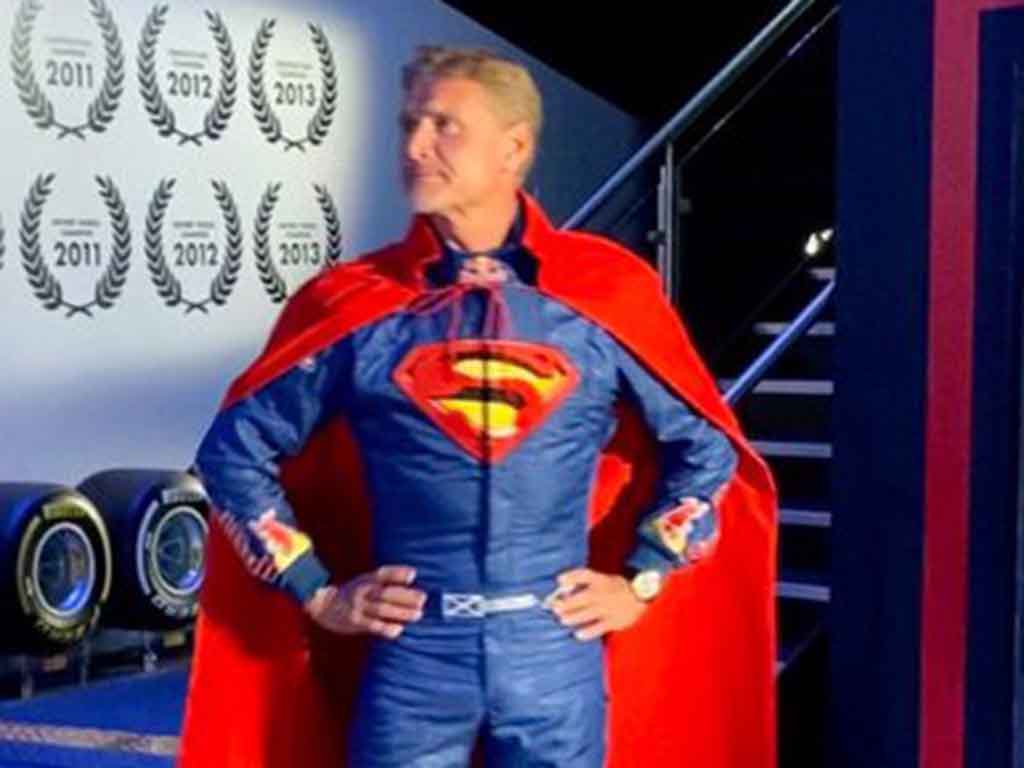 R.E.S.P.E.C.T
Usually when the word 'bet' comes up in Formula 1 it involves Cyril Abiteboul and Daniel Ricciardo getting to choose a tattoo for him if he gets on the podium.
Thankfully that isn't all Ricciardo is known for. He was on top form both on and off the track at Sochi.
His excuse for his qualifying performance was a clear 200 IQ play.
His response to getting a penalty during the race was also absolutely top class and was made even better by the fact that he did drive faster.
Never change, @danielricciardo 🎧 😍#RussianGP 🇷🇺 #F1 pic.twitter.com/CVHZ50I2NC

— Formula 1 (@F1) September 27, 2020
And he also learned a completely random Dutch word for the guys at Ziggo Sport and just kept mentioning it in every interview he could.
Looks like he needs to divert some of his attention to his new-mate Lando Norris, though…he's spreading not very nice rumours about him.
So he wet himself to put it out… 😬@danielricciardo #RUMOUR https://t.co/aUDy7gQdQ2

— Lando Norris (@LandoNorris) September 27, 2020
F*** you
But for all the nice and funny bits on social media, there is always the dark side which you are never too far away from entering.
We thought Valtteri Bottas needed some new material at first when he dished out the "F*** you" line after his second Russian Grand Prix win.
Joy and relief for @ValtteriBottas as he celebrates victory in Russia 😆 🏆

His second of the season and his first since Austria in July#RussianGP 🇷🇺 #F1 pic.twitter.com/xjMPSM5Axx

— Formula 1 (@F1) September 27, 2020
But little did we know that Valtteri had been getting personal abuse on social media, some of which he answered himself.
A reminder that these drivers are real people. With real feelings. Real dreams.

Keep doing your thing , VB. 👊 pic.twitter.com/T0uw7pLl3X

— Mercedes-AMG F1 (@MercedesAMGF1) September 28, 2020
Nobody is saying that drivers aren't open to criticism but sometimes the line is crossed. At least Valtteri was able to use it as motivation on this occasion but it doesn't always have that effect.
Best of the rest
Anyway, let's emerge from those murky waters and get back to the nice stuff. We very enjoyed Rubens Barrichello basically trying to organise a liquid lunch with Kimi Raikkonen. Why wouldn't you?
Today, Kimi Raikkonen will equal the all-time record of 322 F1 race starts at lights out in Russia 🚦

Here's a message for Kimi from the current record holder, @rubarrichello 🤩#RussianGP 🇷🇺 #F1 pic.twitter.com/CxiqdQCc9G

— Formula 1 (@F1) September 27, 2020
We also enjoyed riding on this wave of nostalgia, probably a lot more than Lewis Hamilton enjoyed riding on those kerbs.
🎮 PRESS START! 🎮#RussianGP 🇷🇺 #F1 @LewisHamilton pic.twitter.com/VwzXJFoPMr

— Formula 1 (@F1) September 26, 2020
We also marvelled at just how much Formula 1 has advanced on a technological level over the years.
The technology in #F1 is so advanced. pic.twitter.com/C4cMVDfVJA

— Planet F1 (@Planet_F1) September 26, 2020
And it was nice to see the two Ferrari drivers finally get some form of enjoyment on a race weekend.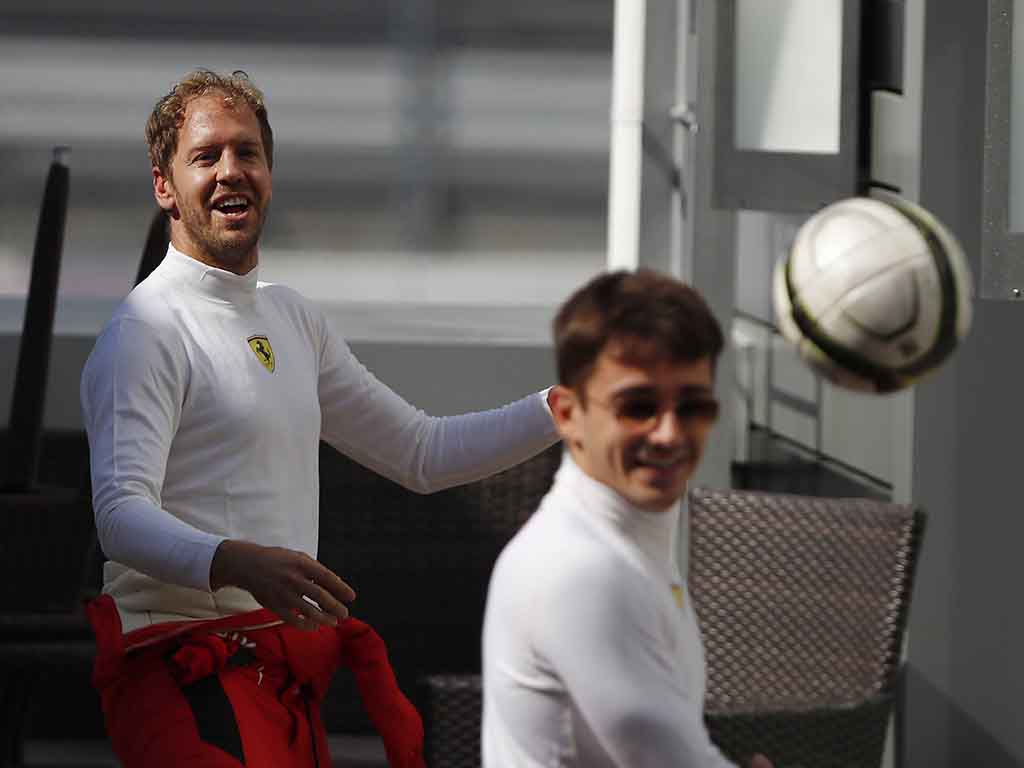 Last word
It's a short and sweet one this week. Over to you, Romain…
Hi Romain, how are you? #F1 pic.twitter.com/Mm8Gh7VTHs

— Planet F1 (@Planet_F1) September 26, 2020
Follow us on Twitter @Planet_F1, like our Facebook page and join us on Instagram!