Revisiting PlanetF1's predictions for the F1 2022 season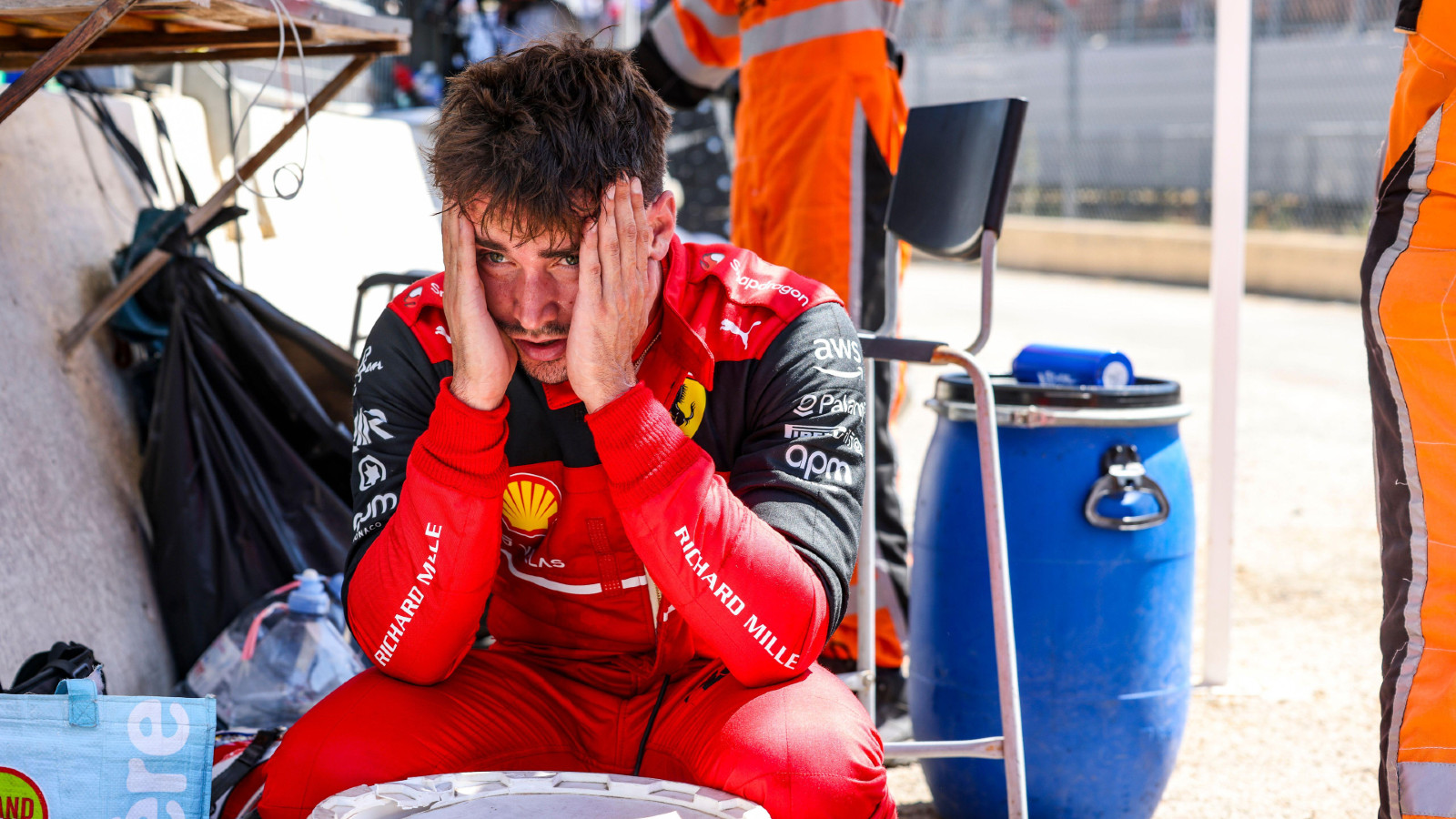 It's that time of year again which all F1 writers dread…looking back at those silly predictions they had forgotten about.
You can read (laugh) at all of our predictions we made back in March here, or just go right ahead and follow the thrilling battle for P1, the podium spots and the haunted wooden spoon.
Who will be Drivers' World Champion? (1 point)
Michelle Foster: Max Verstappen
Mark Scott: Lewis Hamilton
Jon Wilde: Max Verstappen
Henry Valantine: Max Verstappen
Jamie Woodhouse: Lewis Hamilton
Sam Cooper: Max Verstappen
Oliver Harden: Max Verstappen
Verdict: Everyone gets off the dreaded zero points early…unless you are called Mark or Jamie which is unfortunate for two members of the PlanetF1 team. Lots of comments about how, having won a first title (albeit in controversial circumstances), Max Verstappen would have the confidence to go on and win a second World Championship, and that's exactly what did with ease.
Michelle: 1 Mark: 0 Jon: 1 Henry: 1 Jamie: 0 Sam: 1 Oliver: 1
Who will be Constructors' World Champion? (1 point)
Michelle Foster: Mercedes
Mark Scott: Mercedes
Jon Wilde: Red Bull
Henry Valantine: Mercedes
Jamie Woodhouse: Mercedes
Sam Cooper: Mercedes
Oliver Harden: Red Bull
Verdict: With Michelle, Henry and Sam getting off their starting spots well, it's Jon and Oliver who have emerged from the pack and lead into Turn One by backing up their Max Verstappen predictions with a Red Bull title double. Mark and Jamie have anti-stalled.
Michelle: 1 Mark: 0 Jon: 2 Henry: 1 Jamie: 0 Sam: 1 Oliver: 2
Who will finish with the wooden spoon in the Constructors' Championship? (1 point)
Michelle Foster: Haas
Mark Scott: Haas
Jon Wilde: Williams
Henry Valantine: Haas
Jamie Woodhouse: Williams
Sam Cooper: Williams
Oliver Harden: Williams
Verdict: "I'm still going to go with Haas but think they will score at least a point," was Mark's very tentative prediction and his appeal to the stewards for a half point because Haas scored 37 is laughed out of the room. He remains on zero and is left questioning his life choices. A huge sigh of relief for Jamie, who is finally up and running, while Jon and Oliver have their best Jeremy Clarkson smug faces on as they keep their 100% records intact.
Michelle: 1 Mark: 0 Jon: 3 Henry: 1 Jamie: 1 Sam: 2 Oliver: 3
Let's have your full 2022 Constructors' pecking order from first to last… (1 point for each correct place)
Michelle: Mercedes, Red Bull, Ferrari, Aston Martin, AlphaTauri, McLaren, Alpine, Williams, Alfa Romeo and Haas.
Mark: Mercedes, Red Bul, Ferrari, McLaren, Aston Martin, AlphaTauri, Alpine, Alfa Romeo, Williams, Haas.
Jon: Red Bull, Mercedes, Ferrari, McLaren, Alpine, Aston Martin, AlphaTauri, Haas, Alfa Romeo, Williams.
Henry: Mercedes, Red Bull, Ferrari, Alpine, McLaren, Aston Martin, Alfa Romeo, AlphaTauri, Williams, Haas.
Jamie: Mercedes, Red Bull, Ferrari, McLaren, AlphaTauri, Aston Martin, Alpine, Haas, Alfa Romeo, Williams.
Sam: Mercedes, Red Bull, McLaren , Ferrari, Alpine, AlphaTauri, Aston Martin, Alfa Romeo, Haas, Williams.
Oliver: Red Bull, Mercedes, Ferrari, McLaren, AlphaTauri, Alpine, Aston Martin, Haas, Alfa Romeo, Williams.
Verdict: See the image of Charles Leclerc at the top of the page? That's how Mark is looking right now. Still on zero points despite having 10 more opportunities to score one. Henry deserves some credit for predicting Alpine would beat McLaren P4 and Oliver nudges ahead of Jon in the battle for P1.
Michelle: 1 Mark: 0 Jon: 6 Henry: 3 Jamie:  2 Sam: 4 Oliver: 7
Onto some stand-out driver battles now…who will score more points: Hamilton or Russell? (1 point)
Michelle: George Russell
Mark: Lewis Hamilton
Jon: George Russell
Henry: Lewis Hamilton
Jamie: Lewis Hamilton
Sam: Lewis Hamilton
Oliver: Lewis Hamilton
Verdict: Lewis Hamilton's first half of the season experiments have cost the majority dear here. Jon doesn't let Oliver get away in front for too long and draws himself back level. A search party is now being assembled to find Mark, who has gone deep, deep underground.
Michelle: 2 Mark: 0 Jon: 7 Henry: 3 Jamie:  2 Sam: 4 Oliver: 7
Leclerc or Sainz? (1 point)
Michelle: Charles Leclerc
Mark: Charles Leclerc
Jon: Charles Leclerc
Henry: Charles Leclerc
Jamie: Carlos Sainz
Sam: Carlos Sainz
Oliver: Charles Leclerc
Verdict: "That's for all the kids out there who dream the impossible," says a triumphant, teary-eyed Mark who is FINALLY off the mark. The search party has been cancelled. No separating Jon and Oliver who both didn't fancy Carlos to beat Charles for two years on the trot.
Michelle: 3 Mark: 1 Jon: 8 Henry: 4 Jamie: 2 Sam: 4 Oliver: 8
Norris or Ricciardo? (1 point)
Michelle: Lando Norris… and I fear for Ricciardo's future on the grid.
Mark: Lando Norris
Jon: Lando Norris
Henry: Daniel Ricciardo
Jamie: Lando Norris
Sam: Lando Norris
Oliver: Lando Norris
Verdict: Michelle's fear for Daniel Ricciardo was more than justified and gives you a little glimpse into quite a stunning prediction a little bit later on. It was admirable of Henry to try keep the faith in the Honey Badger but, as you can see from the rest of the predictions, the majority were unfortunately right to desert him.
Michelle: 4 Mark: 2 Jon: 9 Henry: 4 Jamie: 3 Sam: 5 Oliver: 9
Alonso or Ocon? (1 point)
Michelle: Alonso. Silly question.
Mark: Fernando Alonso every day of the week and twice on Sunday.
Jon: You guys may be a tad harsh on Ocon there…he's a race winner! But yes, agreed, Alonso is different gravy.
Henry: Ocon has grown a lot, but Alonso is still at the top of the talent tree for me. Yes, even with Lewis and Max.
Jamie: Ocon is a fantastic racing driver, but Alonso is Alonso, so I do not see him being outscored by Ocon over the season.
Sam: Mr El Plan himself, Alonso.
Oliver: Alonso, whose peaks remain astonishing.
Verdict: No points scored here as the entire team went for Fernando Alonso to beat Esteban Ocon, even if Jon, Henry and Jamie all flirted with the idea of going against the grain. Michelle can consider herself very fortunate for not picking up some penalty points for calling this question a silly one. It's been noted by the stewards.
Michelle: 4 Mark: 2 Jon: 9 Henry: 4 Jamie: 3 Sam: 5 Oliver: 9
Mick or K-Mag? (1 point)
Michelle: This one also hurts to answer. I want to say Mick so, so, so bad but Magnussen has speed to go with his experience. He may have been out for a year but it won't be long before he's showing Mick how it should be done.
Mark: Sorry Mick, but I think K-Mag's experience is going to shine through here.
Jon: A big test for Mick and one he needs in his second year. Could be close, but the great(ish) Dane to edge it.
Henry: Mick's future Ferrari credentials could hinge on this year, and I'll back him to step up to the challenge. Mick gets it for me, Clive.
Jamie: Mick is the second-season specialist. He gets my vote.
Sam: Provided K-Mag can avoid hitting his usual quota of crashes per season, I'd back him to beat Mick.
Oliver: Magnussen, who will challenge the idea that Michael's boy is Ferrari material.
Verdict: The fight for the wooden spoon really hots up as Mark miraculously draws level with Jamie, who is starting to look a little bit shaky all of a sudden. Jon and Oliver both head into very respectable double figures in the big battle at the top.
Michelle: 5 Mark: 3 Jon: 10 Henry: 4 Jamie: 3 Sam: 6 Oliver: 10
And your one word answers for the rest of the driver battles at Red Bull, AlphaTauri, Aston Martin, Alfa Romeo and Williams (1 point each)
Michelle:  Verstappen, Gasly, Vettel, Bottas and Albon.
Mark: Verstappen, Gasly, Vettel, Bottas and…Albon
Jon: Go on, just to be different…Verstappen, Gasly, Stroll(!), Bottas, Albon.
Henry: Groundhog day here. Verstappen, Gasly, Vettel, Bottas, Albon.
Jamie: Verstappen, Gasly, Vettel, Bottas, Albon.
Sam: Verstappen, Gasly, Vettel, Bottas, Albon.
Oliver: Verstappen, Gasly, Vettel, Bottas, Albon.
Verdict: They say fortune favours the brave, but that doesn't apply to Jon who has ultimately been punished for trying to be different. Lance Stroll certainly won't be on his Christmas card list. Oliver nudges ahead by one point as we head into the final stages…
Michelle: 10 Mark: 8 Jon: 14 Henry: 9 Jamie: 8 Sam: 11 Oliver: 15
Predict a driver move ahead of the 2023 season (3 points)
Michelle: Unless Ricciardo signs in the next month or two I fear a repeat of 2021 will see McLaren opt to put Pato O'Ward in the car for 2023. And of course Piastri has be on the 2023 grid but it won't be with Alpine. Maybe he'll take Ricciardo's McLaren seat.
Mark: Oh yeah, no problem at all. I'm desperately looking for a way to get Oscar Piastri onto the grid somehow but I can see Fernando Alonso and Esteban Ocon teaming up for at least one more season. Let's get him in at Alfa Romeo then alongside Valtteri Bottas.
Jon: Now then, this is tricky. I'll go for Gasly being given one more chance at Red Bull, provided he shines at AlphaTauri like he did in 2o21.
Henry: Theo Pourchaire will replace Guanyu Zhou at Alfa Romeo for 2023 as Formula 2 champion. You heard it here first.
Jamie: I say Alonso gives up on El Plan and leaves Alpine at the end of the season, allowing Piastri to slot into an Alpine race seat for 2023.
Sam: Verstappen to Mercedes. I'm just kidding! I think Gasly deserves to be at a top team but I don't see an obvious spot for him right now so how about Oscar Piastri to finally make his way onto the grid. I agree with Michelle that he could be lining up for McLaren this time next year.
Oliver: Alonso will roll the dice one last time and replace the retiring Vettel at Aston Martin, a team with more long-term potential than Alpine.
Verdict: Whilst Mark and Jamie bang their fists on the table in a manner which would make Toto Wolff wince, Michelle and Sam are left wondering how they are not lottery winners with their Piastri to McLaren predictions.  Same goes for Oliver, who has effectively opened DRS in his battle with Jon after getting the Aston Martin situation absolutely spot on.
Michelle: 13 Mark: 8 Jon: 14 Henry: 9 Jamie: 8 Sam: 14 Oliver: 18
And finally…what's your bold prediction for the 2022 season? (5 points)
Mark: This planet will still exist. Oh, sorry, something F1 related…Sebastian Vettel will win a race this season. Don't ask me how.
Michelle: Russell will win a grand prix before Hamilton does.
Jon: That the only reigning or past Drivers' World Champion on the grid at the start of 2023 will be Max Verstappen.
Henry: There won't be an out-and-out backmarker. Every team will score at least 20 points this year.
Jamie: Mercedes will give up on their zero-pod idea.
Sam: Hamilton and Russell will crash into each other at some point.
Oliver: As the dust settles, Michael Masi will join a team (no, not Red Bull!) in a sporting director-type role. Despite everything, there must be a huge amount of knowledge to tap into there.
Verdict: And here comes Michelle Foster! In scenes that trump the 2021 season finale, we're sure you will agree, Michelle has drawn level with Oliver at the finishing line! Absolute scenes. Henry is left fuming with Williams and their eight points, while Hamilton and Russell only had a little nudge in Mexico rather than a full-on crash. Oliver, no doubt questioning how bold Michelle's prediction is, will be ruing the fact that nobody gave Mikey a call.
Unbelievably, we have three ties for positions and we made the amateur mistake of not setting tie-breakers. Lesson learned for 2023…but because Oliver collected points in nine categories compared to Michelle's eight, the title goes to him!
Michelle is currently busy sending an email up to the stewards' room…
Jon beats Sam to the final podium spot having also scored in more rounds. Henry finishes in the cosy midfield places and because Mark and Jamie are also both tied in categories scored, they both get wooden spoons for being equally as rubbish.
Michelle: 18 Mark: 8 Jon: 14 Henry: 9 Jamie: 8 Sam: 14 Oliver: 18
Final standings
PlanetF1 Champion – Oliver
P2 – Michelle
P3 – Jon
P4 – Sam
P5  – Henry
Wooden spoon: Jamie
Wooden spoon: Mark
Read more: The top 10 highest-paid drivers on the Formula 1 grid