Conclusions from the Portuguese Grand Prix
A familiar trio stepped onto the podium in Portimao as Sir Lewis Hamilton extended his World Championship lead over Max Verstappen.
Here are our conclusions from an uneventful yet compelling Portuguese Grand Prix in which Mercedes and Red Bull blew the rest away once more.
Max needs to stick to the limit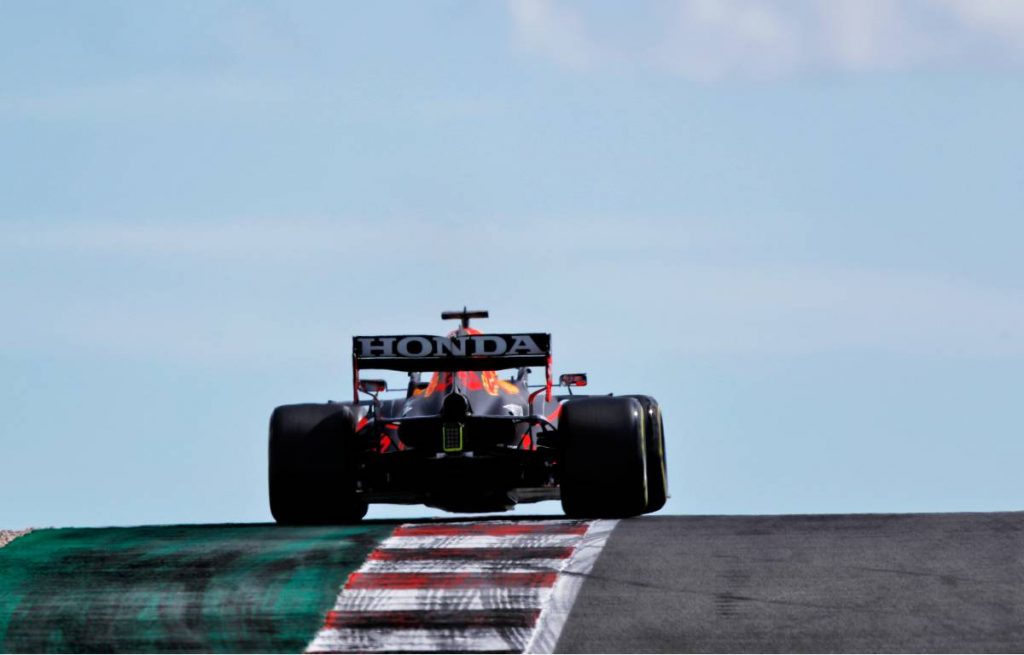 Mercedes and Red Bull are matching each other jab for jab so far this season and at Portimao, it was the World Champions who struck a counting shot in the scheduled 23-round fight for supremacy.
Valtteri Bottas and Hamilton locked out the front row and in the race, as usually happens, it was the Briton who mastered his team-mate by claiming career win No 97, with the Finn unable to offer up much in the way of excuses afterwards.
There remains little to choose between Mercedes and Red Bull in terms of pace and while this grand prix is unlikely to last too long in anyone's memory, it did raise an issue of an area where Verstappen must improve if he is to make a proper fight of the title race this year.
Three times now this season, the Dutchman has found exceeding track limits to be costly. Never more so, of course, than when he had to give back the race lead to Hamilton in Bahrain after running wide when executing the move.
It also cost the Red Bull driver pole position in Portugal as his fastest time of Q3 was deleted, and the same thing occurred – although at a different corner – when he was trying to bag a point for the fastest lap of the race.
These are tiny margins, of course, but they have a big impact. Had Verstappen pulled off a legal move in Bahrain, had he started on pole in Portugal, had he set the fastest lap instead of Valtteri Bottas, the standings may look very different.
Yes, we know the old saying, if my auntie had a certain something she'd be my uncle, etc.
But although nobody likes it, the issue of track limits is not going away, and it has been far too prominent this year already.
It's something Max needs to get to grips with ASAP before too many more valuable points disappear.
Red Bull merchandise is available to purchase now via the official Formula 1 store
Alpine start climbing back up the mountain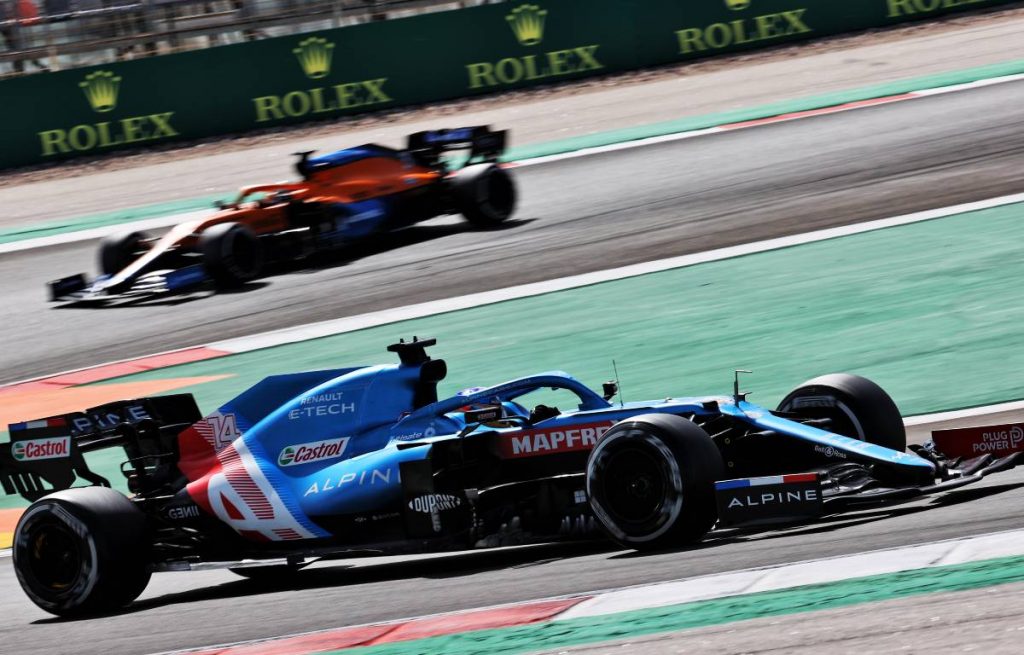 There may have been a sense of it being track-specific, but this was by far Alpine's best showing of the season so far.
And the man to benefit most was Esteban Ocon, who was stronger than Fernando Alonso throughout the weekend until the last few laps of the race when he was almost caught for P7 by his charging veteran team-mate.
Ocon had qualified an excellent sixth, seven places higher than Alonso, and Alpine will be happy to go away with 10 points that gave their tally for the campaign a more respectable look.
In addition, the Frenchman, who played second fiddle to Daniel Ricciardo last year, is not being put in his place by the two-time former World Champion so far – although Alonso is sure to become more competitive as he gets properly used to the car.
It was a bold move by Renault to change their hierarchy so markedly over the winter, with a duo of Davide Brivio and Marcin Budkowski – holding separate areas of responsibility – taking over from the statutory team principal figure, Cyril Abiteboul.
Question marks were raised as to whether that set-up would work, but if Portimao is representative of Alpine's progress then they are on the way back up – although seemingly still some way off McLaren and Ferrari, who look the most obvious contenders for third in the Constructors' Championship.
Alonso is sure to be inspired for his home race next week, as should Ocon whose father's family is Spanish, and the trip to Barcelona should tell us more about where Alpine stand.
Is Kimi increasingly erratic?
Replays show Raikkonen clipped the back of team mate Giovinazzi coming down the main straight, causing the loss of his front wing #PortugueseGP 🇵🇹 #F1 pic.twitter.com/XbasxEuGYe

— Formula 1 (@F1) May 2, 2021
We would never want to suggest Kimi Raikkonen is past his sell-by date – we would love to see him in F1 forever, if it was possible.
But there are signs that the ever-popular Finn is now starting to look like a driver who is nearing the end of the line after a record 332 grand prix starts.
Of course, such a notion would never have been raised at last year's Portuguese Grand Prix. That was when Kimi made up 10 places in just over a lap on a slippery circuit, having the confidence in his Alfa Romeo to breeze past one rival after another who were tiptoeing along.
But this time, by the same point at which he had worked his way up from 16th to sixth in October, he was out. A broken front wing after clipping the back of his team-mate Antonio Giovinazzi's car meant all Raikkonen could do was park up by the barrier at Turn 1, bringing out the Safety Car with debris scattered across the pits straight.
Afterwards, Kimi admitted it was his fault. He had needed to change a setting on his steering wheel, getting distracted, "and then I just drove into him, so clearly my mistake".
Kimi also owned up to errors in qualifying as he ran wide on both of his flying laps in Q2, leaving him 15th on the grid.
Every driver makes mistakes, of course. At Imola, nearly the whole field did. But it appears Kimi's may just be getting more frequent these days – and at the age of 41, that is only to be expected really.
Max may not like it, but there is a place for Portimao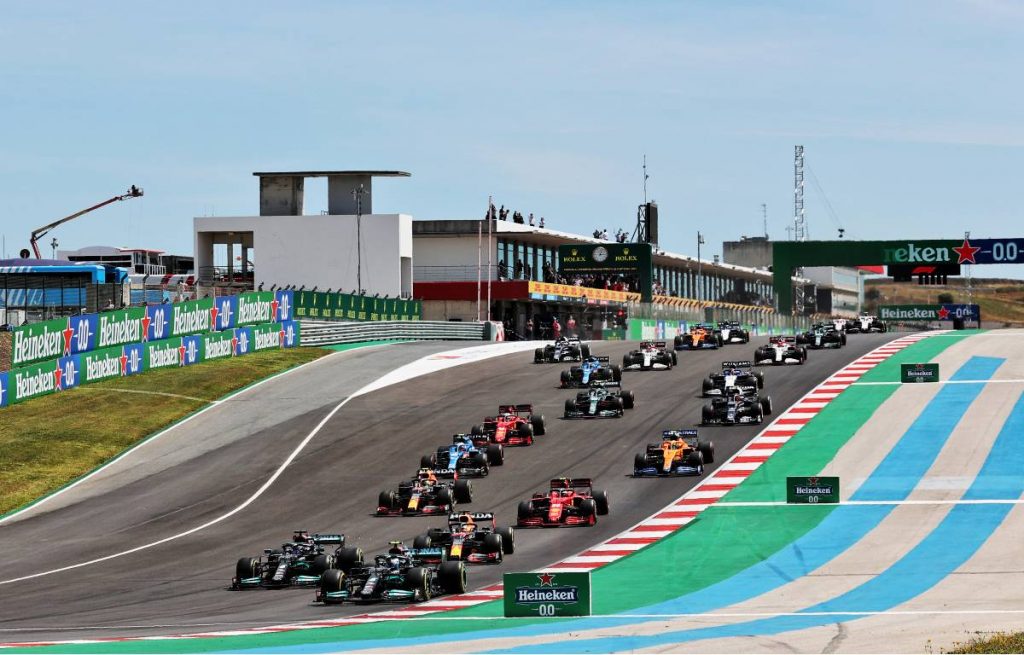 Verstappen was referring to the track surface rather than the layout, but he hopes F1 will not be returning to Portimao.
However, this should not be a venue cast aside indefinitely when the health pandemic has eased sufficiently for a full schedule to be set in stone at the start of each year.
It offers plenty – undulations, overtaking opportunities, variable conditions due to its coastal location. Most of the drivers appeared to enjoy it as an experience.
We are not saying a Portuguese Grand Prix should be on the calendar every year – especially as there are now more than enough venues around the world queueing up to host a Formula 1 race.
But, because of that, a degree of rotation may well be built into the scheduling in the future, with perhaps, say, half a dozen or so circuits staging a grand prix every other year.
Even if Verstappen would not welcome it, Portimao looks worthy of fitting that bill.
Jon Wilde
Follow us on Twitter @Planet_F1 and like our Facebook page