Formula 1 visits its next guest addition as the Portuguese Grand Prix returns to the calendar, hosted by the Algarve International Circuit.
Not since 1996 has there been a Portuguese Grand Prix in Formula 1. That means Jacques Villeneuve is the most recent winner in his Williams back when Estoril hosted this event.
Williams were the dominant force of that era, but skip forward to 2020 and it's Mercedes who head to Portugal as Formula 1's clear pace-setters.
Lewis Hamilton equalled Michael Schumacher's record of 91 race wins at the Eifel Grand Prix, and now he heads to Portugal as clear favourite to set his own record with 92.
The Briton boasts a 69-point advantage over team-mate Valtteri Bottas in the Drivers' Championship, while the Silver Arrows could wrap up a seventh Constructors' title in a row depending on how the cards fall at the Algarve International Circuit.
Here's everything you need to know ahead of the Portuguese Grand Prix…
When is the 2020 Portuguese Grand Prix?
The start times for the Portuguese Grand Prix are as follows:
Practice 1: Friday October 23, 1100-1230 local time (1100-1230 UK time)
Practice 2: Friday October 23, 1500-1630 local time (1500-1630 UK time)
Practice 3: Saturday October 24, 1100-1200 local time (1100-1200 UK time)
Qualifying: Saturday October 24, 1400 local time (1400 UK time)
Race: Sunday October 25, 1310 local time (1310 UK time)
Where does the 2020 Portuguese Grand Prix take place?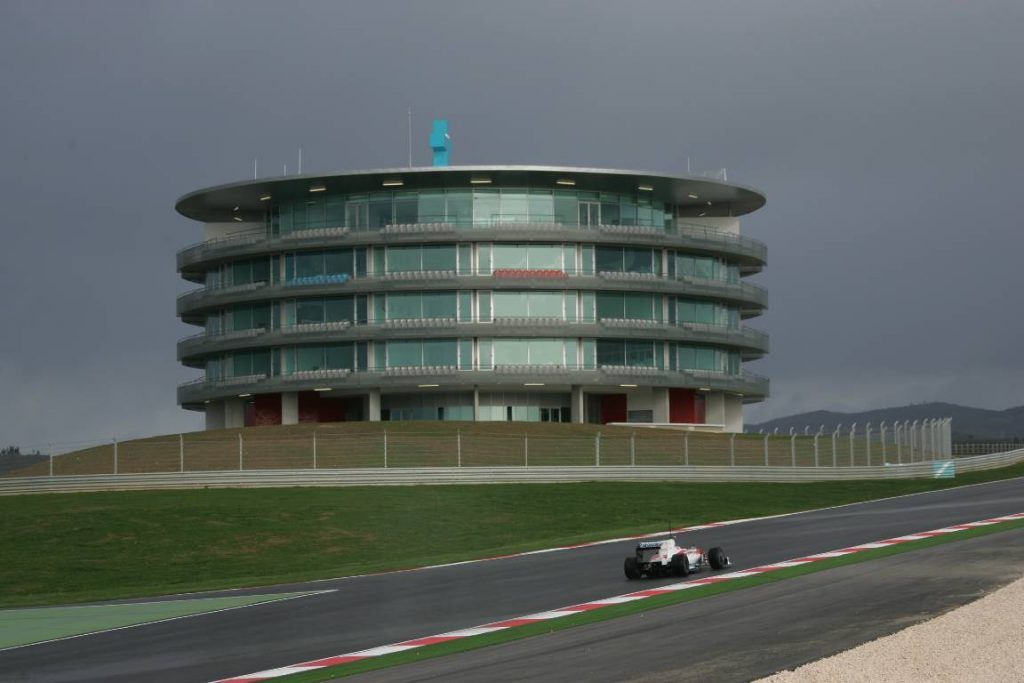 For the first time in its history, the Algarve International Circuit in Portimao stages a Formula 1 race when it hosts the 2020 Portuguese Grand Prix.
Based in the town of Portimao, Faro in southern Portugal, this 2.915-mile track, featuring 14 turns, was part of a €195 million project which also includes a karting track, technology park, five-star hotel, sports complex and apartments.
Construction of the circuit was completed in October 2008 and it was homologated by the FIA on October 13.
Now, some twelve years later, the Algarve International Circuit makes its Formula 1 debut as a late edition to the 2020 calendar.
The track, which draws comparisons to Spa and the old Nurburgring due to its constantly undulating nature, did host a test for a group of F1 teams in 2009.
Fans will also be delighted to hear that the track has a good reputation for overtaking because of its width.
Of course this isn't the first time that Formula 1 has contested a Portuguese Grand Prix, far from it.
The first Portuguese Grand Prix was held all the way back in 1951, with Estoril staging the most recent event in 1996 with Jacques Villeneuve emerging victorious.
The legendary Ayrton Senna won his first Formula 1 race at the 1985 Portuguese Grand Prix in what was a wet-weather masterclass around the Estoril circuit.
Directions: How can I get to the 2020 Portuguese Grand Prix?
The nearest airport to the circuit is the International airport at Faro which is about 50 miles away.
Fortunately the track is also easily reachable by car. It's just a 10-minute drive from the cities of Portimão and Lagos and can be accessed via the A22 motorway.
Exit at Mexilhoeira Grande and follow the signs to the circuit.
If you catch the train at Faro station it's a journey of around an hour and a half to Mexilhoeira Grande station, at which point you are 11.5km away from the circuit. Booking a taxi is the best option then which will follow the CM1054 and N125 to complete the journey.
Where can I watch the 2020 Portuguese Grand Prix on TV?
Pay-TV broadcaster Sky Sports will show the entire race weekend on its dedicated Sky Sports F1 channel. You can also access a live stream of the coverage via Now TV.
Free-to-air broadcaster Channel 4 will show extended highlights from qualifying and the race.
Subscribers to F1's own app can hear radio commentary on the race proper from the BBC and access live data throughout every session.
PlanetF1 will carry live timing and expert commentary on every session of the race weekend, from FP1 on Friday morning to the race on Sunday afternoon.
The Portuguese Grand Prix will be shown live on TV on the following outlets in other key markets:
United States: ESPN
Canada: RDS (French), TSN (English)
Australia: Fox Sports, One (Network Ten)
France: Canal + (pay TV) and TF1 (free-to-air)
Italy: Sky Italia, TV8
Germany: RTL and Sky Deutschland
Spain: Movistar F1
What are the odds for the 2020 Portuguese Grand Prix
Latest bookmaker information shows that Lewis Hamilton, as expected, is overwhelming favourite to claim victory at the Portuguese Grand Prix.
He is expected to stretch his 69-point lead over Valtteri Bottas in the Drivers' Championship and take another giant step towards that record-equalling seventh World Championship.
Here are the leading odds from bet365:
2/5 Lewis Hamilton (Mercedes)
4/1 Valtteri Bottas (Mercedes)
4/1 Max Verstappen (Red Bull)
50/1 Sergio Perez (Racing Point)
50/1 Charles Leclerc (Ferrari)
(Last updated Saturday October 24)
What is the weather forecast for the 2020 Portuguese Grand Prix?
Friday, October 23: 22c, sunny.
Saturday, October 24: 22c, sunny.
Sunday, October 25: 22c, sunny.
Which drivers have won the Portuguese Grand Prix?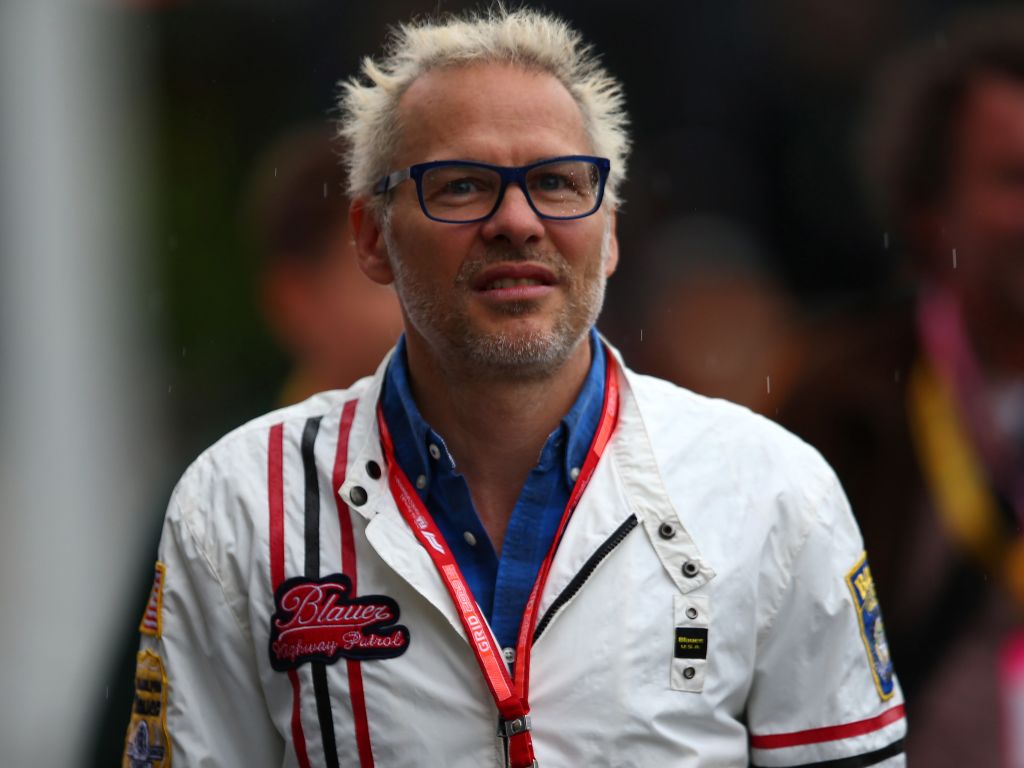 This may be the first time that the Algarve International Circuit is going to host a Grands Prix, but the Portuguese Grand Prix does feature prominently in the rich history of Formula 1.
Nobody will forget Ayrton Senna's dominant first F1 win in 1985 at Estoril, whilst the 1988 Portuguese Grand Prix at Estoril was where the legendary rivalry between Senna and Alain Prost truly began after forceful defence from Senna down the straight and into Turn 1 left Prost furious.
So, the Algarve International Circuit will build upon the legacy of the Portuguese Grand Prix.
The last 10 winners of the Portuguese Grand Prix are as follows:
1996 – Jacques Villeneuve, Williams
1995 – David Coulthard, Williams
1994 – Damon Hill, Williams
1993 – Michael Schumacher, Benetton
1992 – Nigel Mansell, Williams
1991 – Riccardo Patrese, Williams
1990 – Nigel Mansell, Ferrari
1989 – Gerhard Berger, Ferrari
1988 – Alain Prost, McLaren
1987 – Alain Prost, McLaren
What is the starting grid for the 2020 Portuguese Grand Prix?
Another new track but the same old Mercedes 1-2 as Lewis Hamilton bagged a 97th pole position of his career and looks primed for a record-breaking 92 Formula 1 wins.
The grid is as follows:
1 Lewis Hamilton Mercedes
2 Valtteri Bottas Mercedes
3 Max Verstappen Red Bull
4 Charles Leclerc Ferrari
5 Sergio Perez Racing Point
6 Alex Albon Red Bull
7 Carlos Sainz McLaren
8 Lando Norris McLaren
9 Pierre Gasly AlphaTauri
10 Daniel Ricciardo Renault
11 Esteban Ocon Renault
12 Lance Stroll Racing Point
13 Daniil Kvyat AlphaTauri
14 George Russell Williams
15 Sebastian Vettel Ferrari
16 Kimi Raikkonen Alfa Romeo Racing
17 Antonio Giovinazzi Alfa Romeo Racing
18 Romain Grosjean Haas
19 Kevin Magnussen Haas
20 Nicholas Latifi Williams
What are the latest F1 Championship standings?
The Portuguese Grand Prix marks round 12 of 17 in the 2020 World Championship, so here is how the fights for the Drivers' and Constructors' Championships are looking:
Drivers' Championship
Lewis Hamilton – 230 points
Valtteri Bottas – 161 points
Max Verstappen – 147 points
Daniel Ricciardo – 78 points
Sergio Perez – 68 points
Constructors' Championship
Mercedes – 391 points
Red Bull – 211 points
Racing Point – 120 points
McLaren – 116 points
Renault – 114 points
Tyre choices for the 2020 Portuguese Grand Prix
#Fit4F1 🍩 news!
Check out the #F1 tyre nominations up to the end of the year.
More details: https://t.co/ksgnRSG8T2 pic.twitter.com/gDfZtBn3Cv

— Pirelli Motorsport (@pirellisport) September 9, 2020
The high-speed, constantly undulating nature of the Algarve International Circuit means it will be highly demanding on the Pirelli rubber.
For that reason they have armed the teams with the most durable compounds in their range.
The C1 tyres will be the hard compound, the C2s the medium and the C3s will serve as the soft tyres.
Follow us on Twitter @Planet_F1, like our Facebook page and join us on Instagram!