Driver ratings from the Portuguese Grand Prix
The Portuguese Grand Prix may not have dazzled, but with flawless drives and thrilling charges, some of the drivers did.
Here's how we think all 20 performed throughout the weekend in Portimao…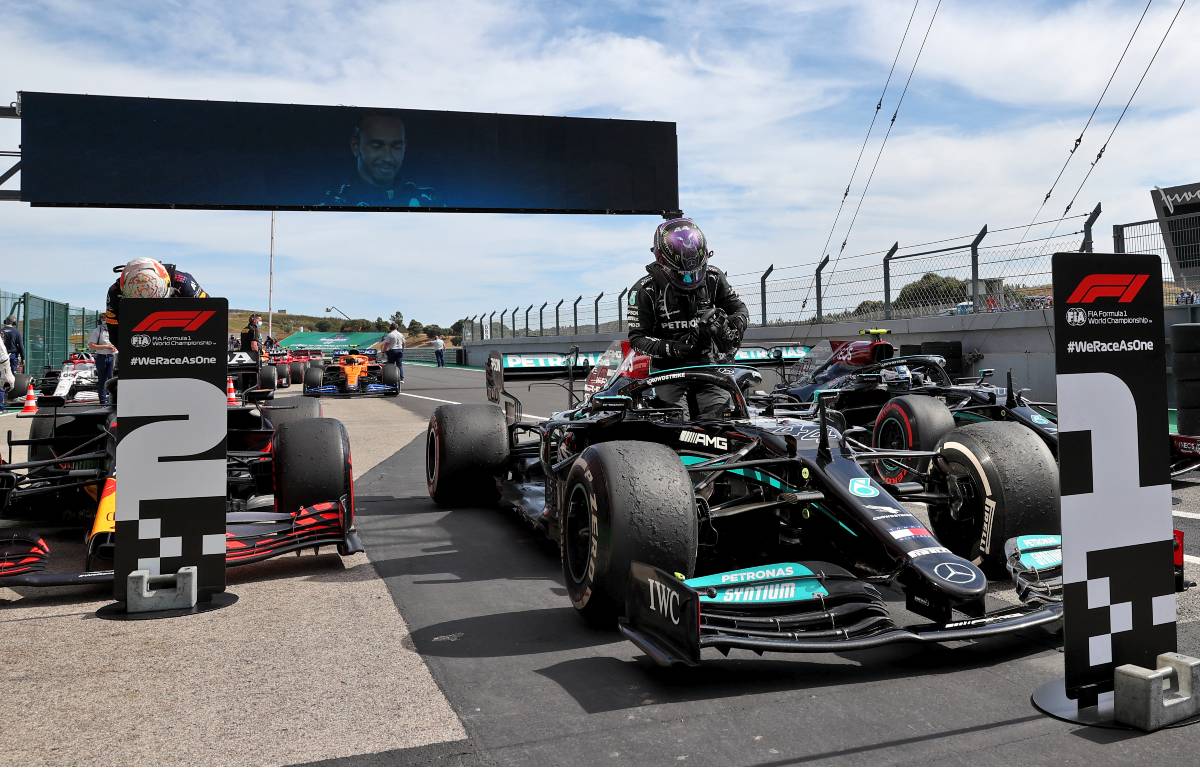 Lewis Hamilton: Hamilton's weekend got off to a disappointing start as he was beaten (just) to pole position by Valtteri Bottas in qualifying, but he made amends and reasserted his dominance on race day with a vintage drive.
He didn't start too well as he failed to challenge Bottas at the start and was passed by Max Verstappen at the restart, but once he found his feet, he was on another level to both of them.
The moves on his two rivals at the front were clean and tidy, with the pass on Bottas being particularly impressive, and as soon as he took the lead, he never looked like losing it, having superior pace to both the Finn and the Dutchman.
A shabby Safety Car restart prevented it from being the perfect drive, but it wasn't far off. With performances like that, it's hard to see anyone stopping him from winning yet another title. 9
Max Verstappen: After throwing away pole position by exceeding track limits in Q3, Verstappen would have been keen to make up for it on Sunday, but just didn't have the pace to challenge for the win.
That didn't look like it would be the case when he nailed his restart to pass Hamilton and set off in pursuit of Bottas, but that ultimately proved to be as good as things got for him as the Mercedes was quicker on the hard tyres.
Given that, staying ahead of Bottas after passing him at the start of their second stint with an opportunistic move was an excellent achievement, even if he did get a little lucky with the Finn briefly losing power when he looked set to pass the Dutchman.
That being said, it was far from the perfect weekend, with a failure to obey track limits costing him pole and the extra point for fastest lap. If he wants to become World Champion, he needs to cut out such errors. 7.5
Valtteri Bottas: Bottas looked like a title contender for the first time this year when he beat Hamilton and Verstappen to pole position, and that continued to be the case in the early stages of the race as he looked comfortable up front. Sadly for him, it didn't last.
The first 15 laps or so were mightily impressive from the Mercedes man as he nailed his getaway at both the start and restart to stay in the lead and in control of the race. Once Hamilton put his foot down though, he just didn't have an answer as the Brit swept past him at Turn 1 and cruised off into the distance.
Things then got even worse when, struggling to find grip after coming out of the pits, he lost P2 to Verstappen. Having a faster car at that stage of the race, he really should have got back ahead, but couldn't do so.
That wasn't entirely his fault as a sensor issue caused him to lose pace when he was closest to the Red Bull, and he did at least give him and his team the extra point for fastest lap at the end, but all in all, after a strong start, it wasn't a great day for Bottas. 7
Sergio Perez: Perez headed to Portugal on the back of a really poor showing in Imola, and while there was still a lot of room for improvement, he undoubtedly made a big step forward in Portimao.
Being passed by Sainz at the start and Norris at the restart ended his chances of going toe to toe with the top three, and he needs to make sure he doesn't let that happen in the future. After he got back in P4 though, he got his head down and put in a solid drive.
He's renowned for making his tyres last and reminded everyone why by making his first set of mediums last a whopping 50 laps. If there was Safety Car, that would have earned him a podium spot and is a skill that will no doubt come in handy in the fight against Mercedes going forward.
If he wants to be involved in that fight though, he needs to improve his outright pace, and that was evident in the final 15 laps as, on fresh softs, he was unable to set a time quick enough to secure the extra point for fastest lap and struggled to close the gap to Bottas, allowing the Finn to pit and take it himself.  Still, for a third race in the car, it wasn't by any means a bad performance. 7
Three races in, top five finish in all of them. 🙌

Loving your work, @LandoNorris! #PortugueseGP 🇵🇹 pic.twitter.com/dbaCS8opFl

— McLaren (@McLarenF1) May 2, 2021
Lando Norris: Norris was one of the stand-out drivers of the first two rounds of the season, and continued to be in Portugal with yet another excellent drive.
After being passed by Ocon at the start, he pulled off a beauty of a move to get back ahead before overtaking both Sainz and Perez at the restart. From that point onwards, he comfortably stayed ahead of the rest of the midfield.
He managed his tyres really well, doing 44 laps on mediums, and maintained good pace throughout that final stint too to finish as the best of the rest for the third race in a row. At this point, an argument could be made for him being the driver of the season. 10
Charles Leclerc: By his sky-high standards, Leclerc had a poor Saturday as he only qualified in P8. On race day though, the Ferrari driver was as impressive as ever.
He held position at the start before taking P7 from Ocon at the restart, and then struck the perfect balance making his tyres last and having strong pace to get ahead of his team-mate.
Once he did so, he had a quiet rest of the race, staying well ahead of those behind but not quite being able to challenge Norris. All in all, it was a great drive that made up for a disappointing qualifying. 8.5
Esteban Ocon: Ocon did well to score points in Imola, and with a stronger car, made the most of it to secure a second straight top-10 finish in Portugal.
After an excellent qualifying in which he comfortably beat Alonso, he didn't have the best first few laps as he was passed by Norris and Leclerc but, to his credit, he stayed calm and composed to consolidate his place in the points.
The Frenchman really came into his own in the second half of the race, making moves on Gasly and Sainz to score a good haul of points. Finishing two places down on where you started is never ideal, but it was an immensely impressive drive nonetheless. 8.5
Fernando Alonso: Some would have feared Alonso was past his best after he went out in Q2, but he showed that wasn't the case with one hell of a recovery drive.
His first stint was unspectacular but solid. He didn't charge through the field, but did make his tyres last, and reaped the rewards later on in the race.
On the hard compound, he was one of the fastest drivers on the grid and overtook Gasly, Ricciardo and Sainz. With a few more laps, he may well have passed his team-mate. Judging by that showing, he's still got it. 8.5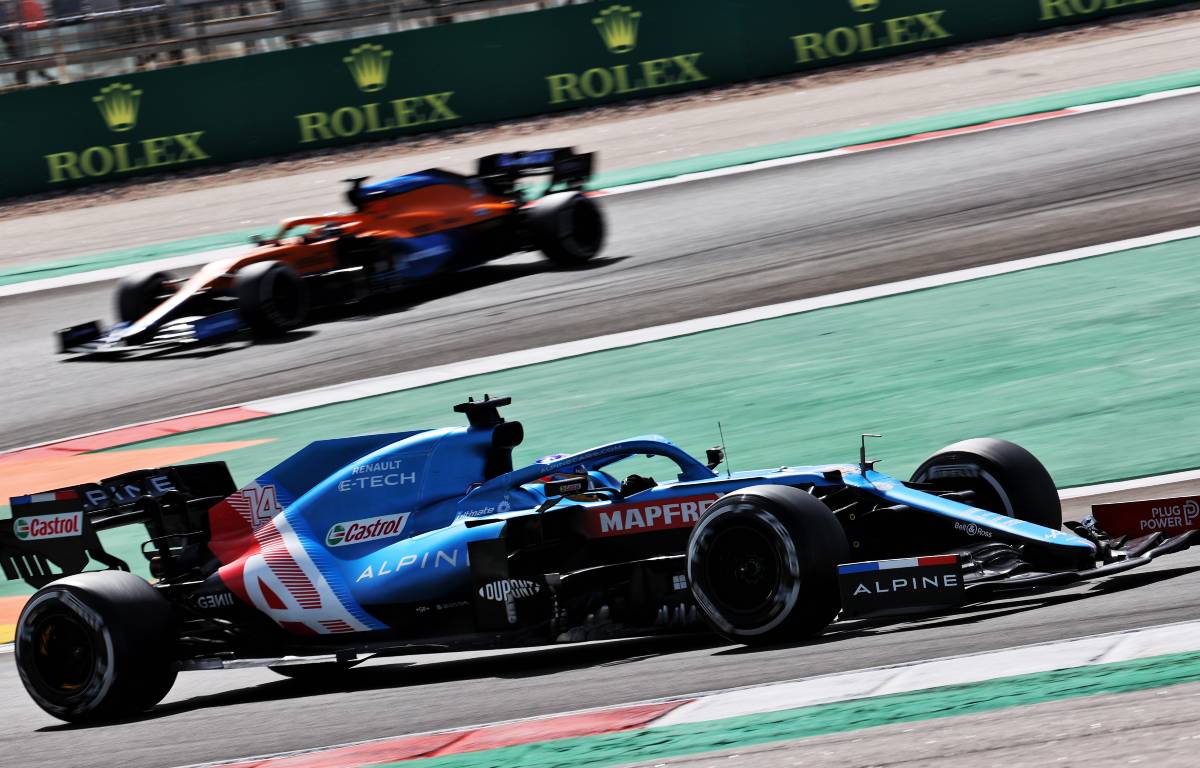 Daniel Ricciardo: Ricciardo had perhaps the worst qualifying of anyone considering the car he has but, thankfully for him, things went much better the following day.
He made the best start of anyone to gain six places in the first 20 laps with some vintage overtaking and then, like Alonso, went long on his first set of tyres to put himself in a good position for the latter stages. At that point, he was perhaps the favourite to get Driver of the Day.
He wasn't quite as impressive on his second set of tyres though as, despite having a quicker car, he was slower than Alonso who ultimately passed him. Even so, it was still a strong recovery drive. 8.5
Pierre Gasly: He didn't exactly set the world alight, but Gasly quietly and effectively went about his business all weekend to score a hard-earned point.
It quickly became apparent that, while he wasn't driving poorly, he didn't have particularly strong pace compared to the Ferraris, McLarens and Alpines and he struggled to hold his own against them.
It looked like that would cost him points when he dropped down to P11 but a clean and crucial late move on Sainz ensured he didn't leave Portimao empty-handed. 7.5
Carlos Sainz: Things were looking rosy for Sainz after a dazzling display put him in P5 on the starting grid, but race day couldn't have been more different.
Like at the same track last year, he made an excellent start to pass Perez, but couldn't do the same at the restart and thus dropped down to P6. Ferrari then decided to put him on mediums rather than hards, and everything went wrong.
To make the mediums last to the end, he had to be gentle on his tyres, but wasn't at the start of the stint as he gave his all to try and pass Norris. That was a poor judgement call as, towards the end, he started to lose pace and dropped out of the points.
The team should take some blame for putting him on mediums rather than hards, but he still did a poor job in looking after them – a number of drivers did more laps on mediums and didn't lose much pace – and paid the price. With that car, he really should have finished well inside the top-10. 5
Antonio Giovinazzi: As often tends to be the case with Giovinazzi, his drive didn't attract too much attention, but it was actually a very good one from the Italian.
Starting in P12, he would have been expected to drop down the order fairly rapidly, but despite being hit by his team-mate, he managed to hold position for the entirety of the race and stay comfortably ahead of the backmarkers as well as some drivers in faster cars.
It was, all in all, a really strong weekend on the whole and the sort that he needs more often to secure his place on the grid. 7.5
Sebastian Vettel: We got a glimpse of the Vettel of old in qualifying as he made it to Q3, but he was nowhere to be soon on race day as he failed to even challenge for points.
He didn't make any major mistakes at least, but was simply far slower than everyone around him. That's probably more due to his Aston Martin rather than his driving, but the fact that his fastest lap was half a second slower than his team-mate's shows that he failed to get everything out of his machinery.
A lot of encouragement can be taken from his Saturday, but it was another underwhelming Sunday. 6
The flag falls on the #PortugueseGP. 🏁

Not how we wanted it to go, we've got a week to reflect before we get back out there in Spain. pic.twitter.com/Czp7ikqKfO

— Aston Martin Cognizant F1 Team (@AstonMartinF1) May 2, 2021
Lance Stroll: Stroll was one of the midfield drivers to disappoint in qualifying, going out in Q1, but unlike the likes of Alonso and Ricciardo, he couldn't fight his way through the field in the race.
He does deserve credit for his monster stint on the soft tyre, which he made last 39 laps, but it was ultimately all for nothing as he wasn't quick enough on the mediums to get anywhere near the points.
The Canadian did at least finish three places up on where he started and looked faster than Vettel in the race, but it wasn't a great few days by any means. 6
Yuki Tsunoda: Nobody needed a strong weekend more than Tsunoda after he struggled in Imola, but it was instead a case of more of the same.
In the first two rounds of the season, the Japanese rookie did make some good overtakes, but couldn't do the same in Portimao as he struggled to find grip on a circuit that he had never raced on before and clearly was uncomfortably on. In the car he had, he really should have finished higher than where he started, but instead dropped down a place.
He's still widely considered one of the biggest talents around, and needs to start showing why. 5
George Russell: If we were just giving ratings for qualifying, Russell would get a perfect 10, but as is often the case for him, he wasn't nearly as impressive when it really mattered.
He held on to P11 at the start but was caught at the restart and fell all the way down to P15. At that point, he couldn't find any pace and was even passed by his team-mate.
He did at least manage to get back ahead and pull away from Latifi and the Haas drivers eventually, but couldn't do anything more. 6
Mick Schumacher: Schumacher looked steady in his first two races but didn't exactly exceed expectations. That changed in Portimao.  
In comfortably the slowest car on the grid, the only person he'd reasonably be expected to beat is his team-mate, but he went one better, passing Latifi late on after being quicker than the Williams driver for a good while.
As well as that, he was also leaps and bounds ahead of Mazepin yet again. P17 never looked so good. 8
LAP 63/66

After several laps of chasing, Schumacher takes Latifi for P17 in the battle of the @Formula2 graduates 💪#PortugueseGP 🇵🇹 #F1 pic.twitter.com/LRpNydG8h2

— Formula 1 (@F1) May 2, 2021
Nicholas Latifi: At one point in the race, Latifi had just passed Russell and was looking strong, but it proved to be something of a false dawn for the Canadian as he spent the closing stages just trying to stay ahead of Schumacher, and ultimately failing.
Having no major issues and being beaten by a rookie in an even car isn't good. Being beaten by one in a comfortably slower car is just really, really bad. 4
Nikita Mazepin: Schumacher's good fortunes just made Mazepin's performance look all the worse throughout the weekend.
He was half a second slower than the German in qualifying and was no closer to him in the race, finishing a long, long way off the rest of the field. To make matters worse, he got a penalty for blocking Perez when being lapped which was some really silly driving and won't do his reputation any good.
On the bright side, he at least didn't spin this time, but that's about the only positive. 3
Did not finish 
Kimi Raikkonen: Kimi was out of the race after just a few laps so isn't getting a rating, but it was a poor piece of driving from him that led to his retirement. To be fair to him though, he held his hands up and admitted his mistake, absolving his team-mate of any blame, which is nice to see. N/A
Finley Crebolder
Follow us on Twitter @Planet_F1 and like our Facebook page.