Portuguese Grand Prix 2021: Time, TV channel and live stream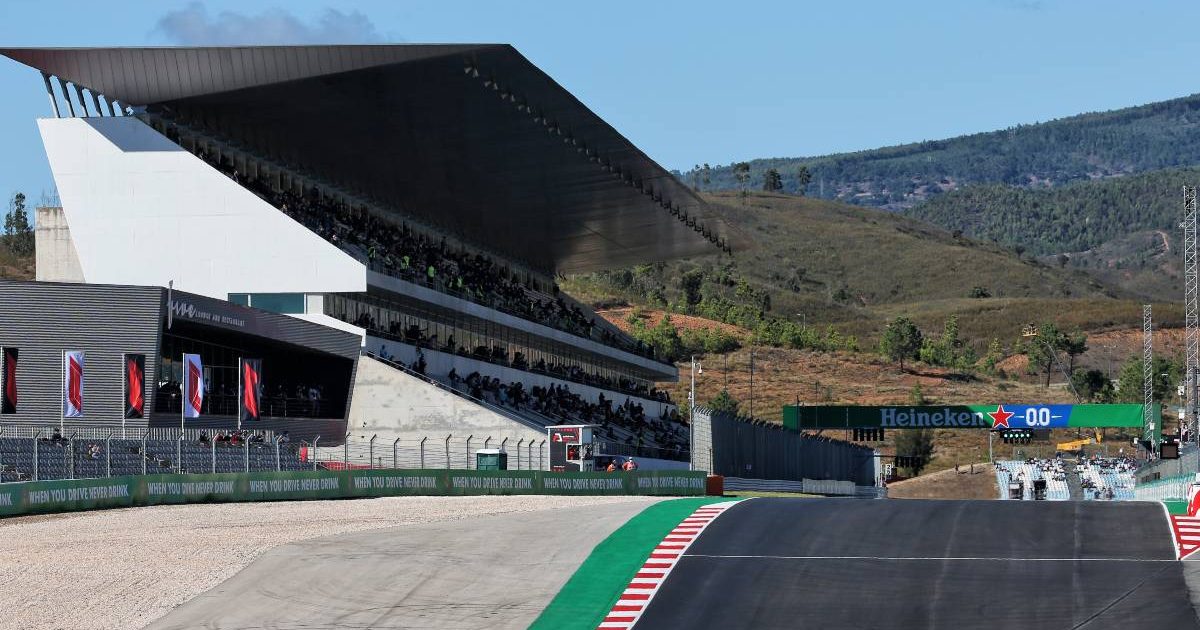 It is a win apiece for Max Verstappen and Sir Lewis Hamilton, so now all eyes are on the Portuguese Grand Prix to see who lands the next blow.
Imola was always going to deliver drama. A tight, old-school track where the gravel of a bygone era in Formula 1 returned to remind the drivers of true punishment for leaving the track.
It was Verstappen though who delivered a masterclass to put his first mark in the win column for 2021, while Hamilton was left to rue to a costly date with the gravel as he pursued Verstappen for the lead.
A pole position and a win each, Verstappen and Hamilton now head to Portimao for the next chapter in this brewing classic.
Here's everything you need to know ahead of the Portuguese Grand Prix…
When is the 2021 Portuguese Grand Prix?
Practice 1: Friday April 30, 1130-1230 local time and UK time
Practice 2: Friday April 30, 1500-1600 local and UK time
Practice 3: Saturday May 1, 1200-1300 local and UK time
Qualifying: Saturday May 1, 1500 local and UK time
Race: Sunday May 2, 1500 local and UK time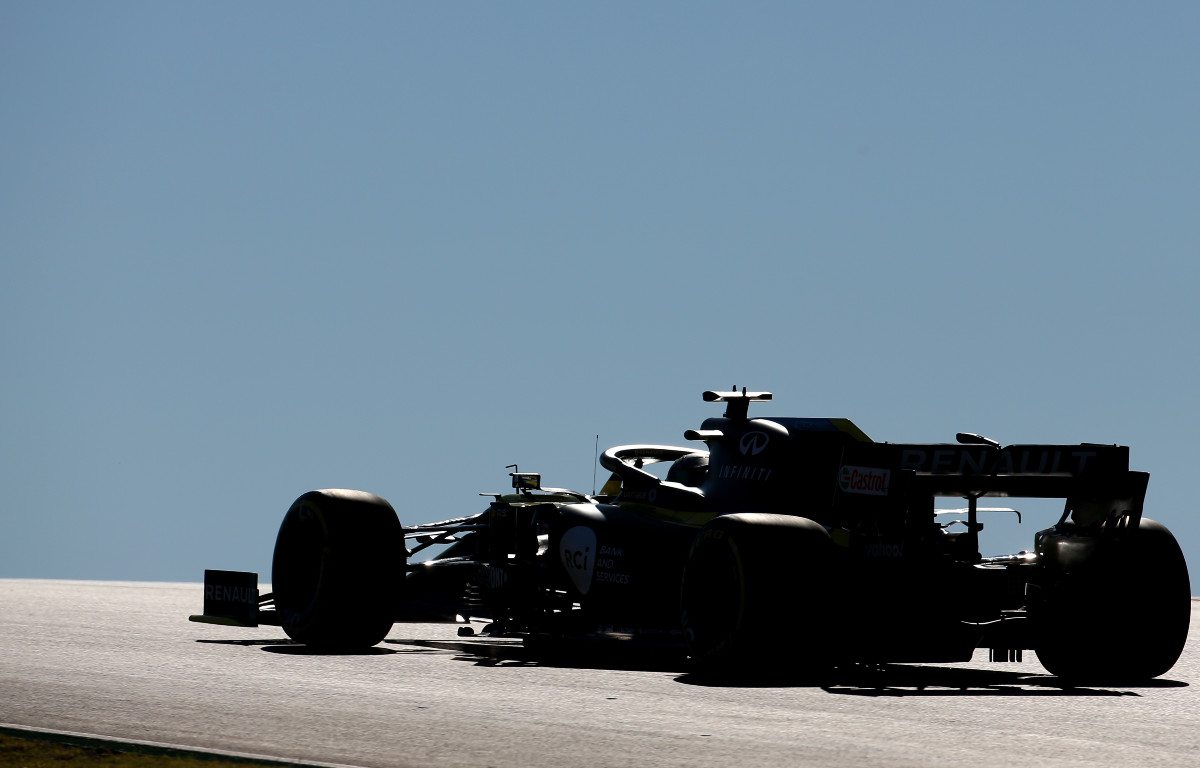 The Portuguese Grand Prix returns to the calendar in 2021 as the Algarve International Circuit in Portimao hosts only its second Formula 1 race, having debuted in 2020.
Based in the town of Portimao, Faro in southern Portugal, this 2.915-mile track, featuring 14 turns, was part of a €195 million project which also includes a karting track, technology park, five-star hotel, sports complex and apartments. The track draws comparisons to Spa and the old Nurburgring due to its constantly undulating nature.
Construction of the circuit was completed in October 2008 and it was homologated by the FIA on October 13.
Then, some twelve years later, the Algarve International Circuit finally made its Formula 1 debut with Hamilton leading home a Mercedes one-two in the 2020 Portuguese Grand Prix on a Sunday where he claimed career win number 92, taking over from Michael Schumacher's long-standing record.
But the Portuguese Grand Prix is not a new event, far from it. The first one was actually held all the way back in 1951, with Estoril staging the final event before the nation's extended break from Formula 1 back in 1996. Jacques Villeneuve emerged victorious that year.
Also the legendary Ayrton Senna won his first Formula 1 race at the 1985 Portuguese Grand Prix in what was a wet-weather masterclass around the Estoril circuit.
Where can I watch the 2021 Portuguese Grand Prix?
Pay-TV broadcaster Sky Sports will show the entire race weekend on its dedicated Sky Sports F1 channel. You can also access a live stream of the coverage via Now TV.
Free-to-air broadcaster Channel 4 will show extended highlights from qualifying and the race.
F1 TV Pro viewers can watch all the live action from Portimao and you can subscribe right here. Please check to see if F1 TV Pro is available in your country.
Subscribers to F1's own app can hear radio commentary on the race proper from the BBC and access live data throughout every session.
PlanetF1 will carry live timing and expert commentary on every session of the race weekend, from FP1 on Friday morning to the race on Sunday afternoon.
The Portuguese Grand Prix will be shown live on TV on the following outlets in other key markets:
United States: ESPN
Canada: RDS (French), TSN (English)
Australia: Fox Sports
France: Canal+
Italy: Sky Sport F1
Germany: Sky Sport F1
Spain: DAZN
Netherlands: Ziggo Sport
Brazil: Band
Japan: DAZN
What is the starting grid for 2021 Portuguese Grand Prix?
Lewis Hamilton was made to wait for his 100th career pole position but did join pole-sitter Valtteri Bottas on the front row for a Mercedes 1-2. Max Verstappen and Sergio Perez are right behind them in P3 and P4.
1 Valtteri Bottas Mercedes
2 Lewis Hamilton Mercedes
3 Max Verstappen Red Bull
4 Sergio Perez Red Bull
5 Carlos Sainz Ferrari
6 Esteban Ocon Alpine
7 Lando Norris McLaren
8 Charles Leclerc Ferrari
9 Pierre Gasly AlphaTauri
10 Sebastian Vettel Aston Martin
11 George Russell Williams
12 Antonio Giovinazzi Alfa Romeo Racing
13 Fernando Alonso Alpine
14 Yuki Tsunoda AlphaTauri
15 Kimi Raikkonen Alfa Romeo Racing
16 Daniel Ricciardo McLaren
17 Lance Stroll Aston Martin
18 Nicholas Latifi Williams
19 Mick Schumacher Haas
20 Nikita Mazepin Haas
What are the odds for the 2021 Portuguese Grand Prix?
Latest bookmaker information shows that Hamilton and Verstappen go into the Portuguese Grand Prix as joint favourites. Who will take victory is simply too tight to call.
Here are the leading odds from Bet365:
8/11 Lewis Hamilton (Mercedes)
5/2 Max Verstappen (Red Bull)
7/2 Valtteri Bottas (Mercedes)
20/1 Sergio Perez (Red Bull)
(Last updated Saturday May 1)
What is the weather forecast for the 2021 Portuguese Grand Prix?
Friday, April 30: 19c, sunny spells
Saturday, May 1: 19c, sunny
Sunday, May 2: 20c, sunny
Which drivers have won the Portuguese Grand Prix?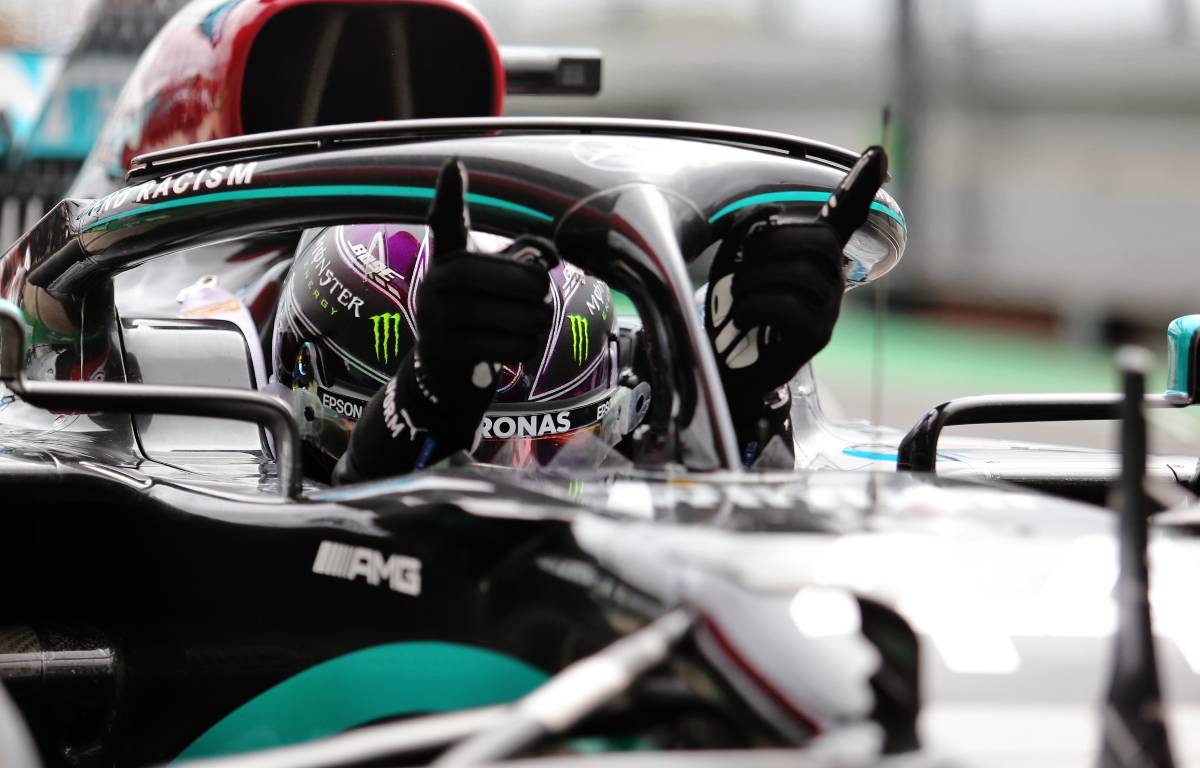 Formula 1 returned to Portugal in 2020 after a 23-year absence, and it was Mercedes who stamped their authority as Hamilton took victory ahead of team-mate Bottas. It was his 92nd career win, breaking the record held by Michael Schumacher.
However, the rich history of the Portuguese Grand Prix stretches back far further than 2020.
Nobody will forget Ayrton Senna's dominant first F1 win in 1985 at Estoril, whilst the 1988 Portuguese Grand Prix at the same location was where the legendary rivalry between Senna and Alain Prost truly began after forceful defence from Senna down the straight and into Turn 1 left Prost furious.
The last 10 winners of the Portuguese Grand Prix are as follows:
2020 – Lewis Hamilton, Mercedes
1996 – Jacques Villeneuve, Williams
1995 – David Coulthard, Williams
1994 – Damon Hill, Williams
1993 – Michael Schumacher, Benetton
1992 – Nigel Mansell, Williams
1991 – Riccardo Patrese, Williams
1990 – Nigel Mansell, Ferrari
1989 – Gerhard Berger, Ferrari
1988 – Alain Prost, McLaren
1987 – Alain Prost, McLaren
Tyre choices for the 2021 Portuguese Grand Prix
The full #Fit4F1 compound selection for #F1 2021, from #BahrainGP to #AbuDhabiGP!https://t.co/uGjNtOtKau pic.twitter.com/HhDW7ZXiJl

— Pirelli Motorsport (@pirellisport) February 19, 2021
With so many twists and turns at the Algarve International Circuit, you will not be surprised to hear that it is not only the drivers' necks that get an extreme workout.
The same can also be said for the tyres, and so Pirelli will bring the hardest compounds in their range to the Portuguese Grand Prix, those being the C1, C2 and C3s.
The C1 will be the hard tyre, the most robust tyre in the Pirelli range. The C2 shall be the medium compound and the C3 will serve as the most grippy soft tyre.
Pirelli's tyres range from the C1 to C5 with the rubber getting softer and possessing greater grip as the number increases.
Directions: How can I get to the 2021 Portuguese Grand Prix?
The nearest airport to the circuit is the International airport at Faro which is about 50 miles away.
Fortunately the track is also easily reachable by car. It's just a 10-minute drive from the cities of Portimão and Lagos and can be accessed via the A22 motorway.
Exit at Mexilhoeira Grande and follow the signs to the circuit.
If you catch the train at Faro station it's a journey of around an hour and a half to Mexilhoeira Grande station, at which point you are 11.5km away from the circuit. Booking a taxi is the best option to reach the track from there.
What are the latest F1 Championship standings?
Lewis Hamilton (Mercedes) – 44 points
Max Verstappen (Red Bull) – 43 points
Lando Norris (McLaren) – 27 points
Constructors' standings
Mercedes – 60 points
Red Bull – 53 points
McLaren – 41 points
Follow us on Twitter @Planet_F1, like our Facebook page and join us on Instagram!