Formula 1's pre-season is done and dusted already – and now everyone is counting down the days to the first of 23 races in the 2021 campaign.
But what did we learn from testing in Bahrain? Did the three days of running shed any real light on what will unfold over the coming months or was the desert landscape complemented by a tonne of sandbagging?
Obviously it's difficult to be too dogmatic about drawing conclusions, given this was very much the phony war and lap times should not be considered totally representative.
However, some interesting takeaways from the weekend in Sakhir did emerge…
Mercedes are worried – understandably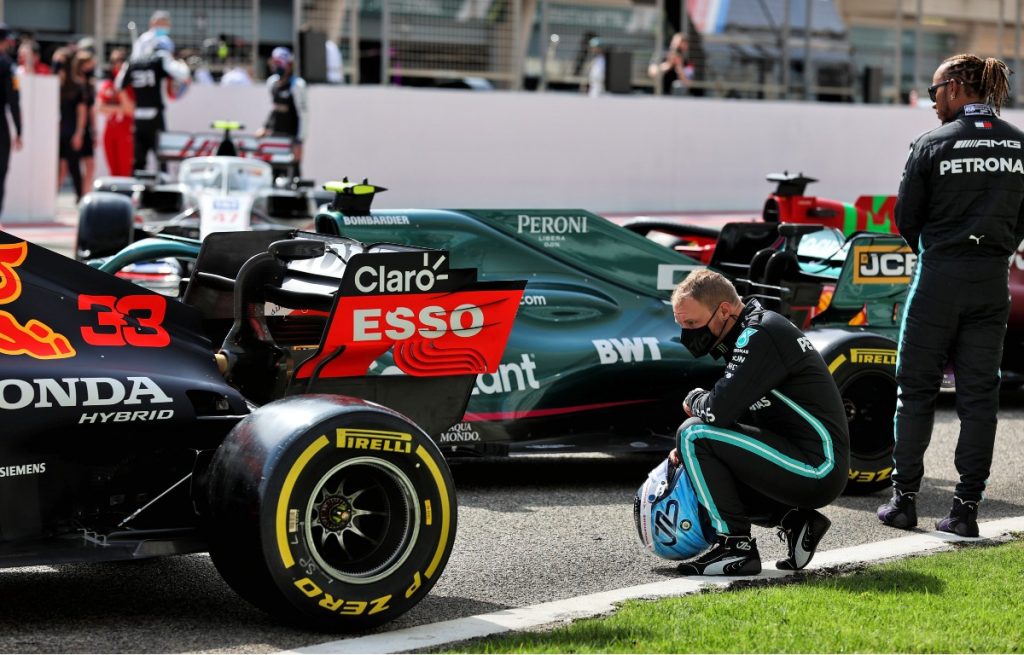 If you were compiling 'winners', 'losers' and 'those in-between' columns from pre-season testing – as Sky F1 did towards the end of their live coverage – you would hardly have expected the seven-time World Champions to be in the least appealing of those lists.
But they had to be, for this was a strangely off-key three days for Mercedes in which Sir Lewis Hamilton and Valtteri Bottas spent a lot of time at the back of the garage while the mechanics worked to get the car on track.
It was not just the lack of mileage either that caused concerns for Toto Wolff and co. The gearshift issue that sidelined Bottas on Friday and Hamilton's spin, when caught out by the wind at Turn 13, on Saturday certainly did not help the overall programme.
There was also an admission that the W12 appears not to be as quick as Red Bull's RB16B at this stage, with the 2020 World Championship runners-up having had a much smoother time of it by comparison.
"We've had issues in recent years with pace in winter testing and managed to make good progress before the first race, but we may have our work cut out this time," said Mercedes engineering director Andrew Shovlin.
Bottas, meanwhile, described it as "definitely the most challenging start to a season" he had experienced in his five years with the team, saying he was "still not fully comfortable" with the car.
However, let's not forget this is Mercedes. They are clearly some way off where they want to be at this stage, and the Bahrain Grand Prix may not resemble most of last year's races in terms of their superiority.
They are clearly rattled, but on past form you have to expect the issues will be ironed out before too long.
Mercedes power will benefit McLaren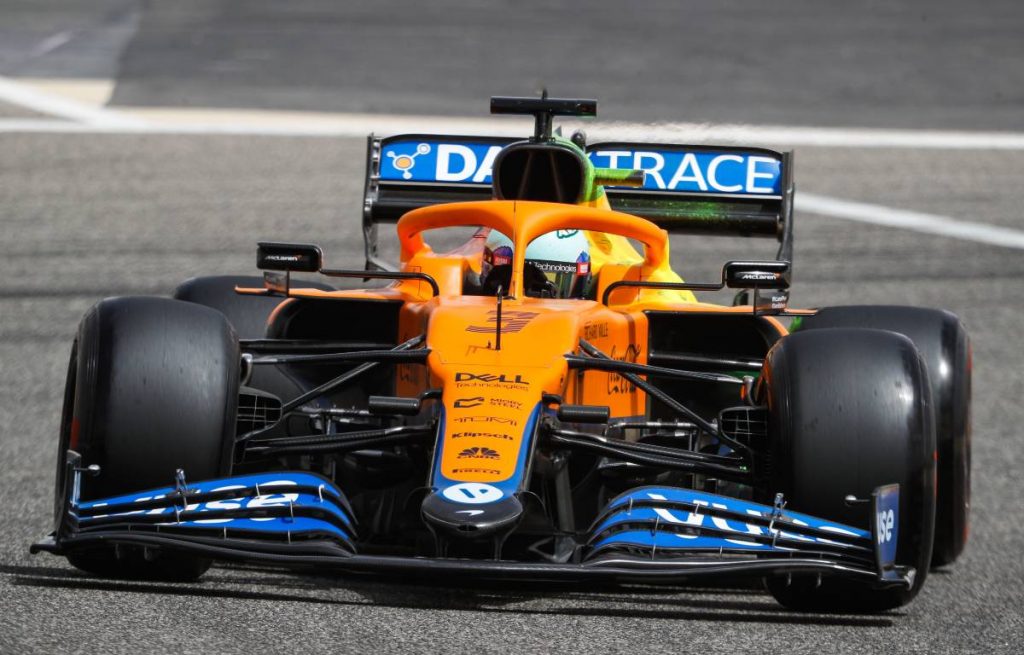 This was obviously not difficult to predict, but there were clear signs in Bahrain that McLaren have adapted nicely to the Mercedes engine.
It was not a risk-free switch, but one that looks to have been accommodated seamlessly given the amount of running Daniel Ricciardo and Lando Norris were able to put in and – again with the caveat that lap times are not the be-all-and-end-all – they were quick too, especially the Aussie who has joined the team this year.
The other feature of the MCL35M that has aroused attention – falling just the right side of suspicion – is the diffuser, which is also being credited as a factor in McLaren's potential improvement this season.
Certainly, the team had been making all the right noises over the winter in terms of where they were heading and it appears they, along with Red Bull, are best placed to capitalise if Mercedes are indeed unsteady on their perch.
The language in Bahrain was of quiet contentment rather than bullish excitement, with Ricciardo saying: "I'm really happy to have got it done reliably with no real issues or concerns, it's been a really smooth three days."
That's just what you would want and McLaren can definitely head into the last weekend of March eyeing the Bahrain podium with reasonable optimism of having a driver on it.
Driver and team face coverings are available now on the official Formula 1 store!
Aston Martin are on the back foot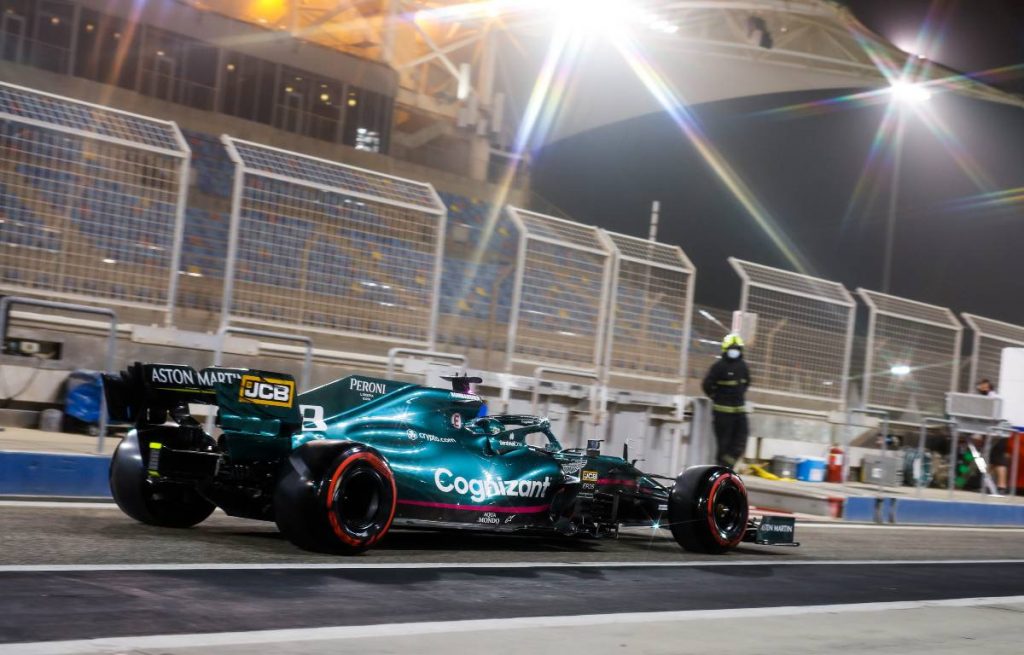 A James Bond film always begins with a dramatic scene before the opening credits and while no particular excitement occurred for Aston Martin in testing, there was certainly a story to be told.
The barriers at the garage entrance became a familiar sight and it was Sebastian Vettel who was affected worse than Lance Stroll, completing comfortably the fewest laps of the 20 race drivers due to a gearshift problem – just like Mercedes – and then a turbo issue the following day.
Vettel divides opinion, but only a cold heart would not want to see him enjoy a positive year after his miserable final season at Ferrari.
That's why it was agonising to hear him say it was "not the week we were hoping for" and there was a "steep learning curve" ahead – and that was on a video filmed in the team garage, not even in the media pen.
It's extremely early in the 33-year-old's spell with Aston Martin to be experiencing disappointment, and hopefully it's only temporary. This is such an ambitious team though, given their ownership, that they are unlikely to be struggling for too long.
But the brevity of testing has not helped them and it would take a brave person to predict Aston Martin will be fighting for the front two rows of the grid at Bahrain's season-opener.
Yuki Tsunoda will be spectacular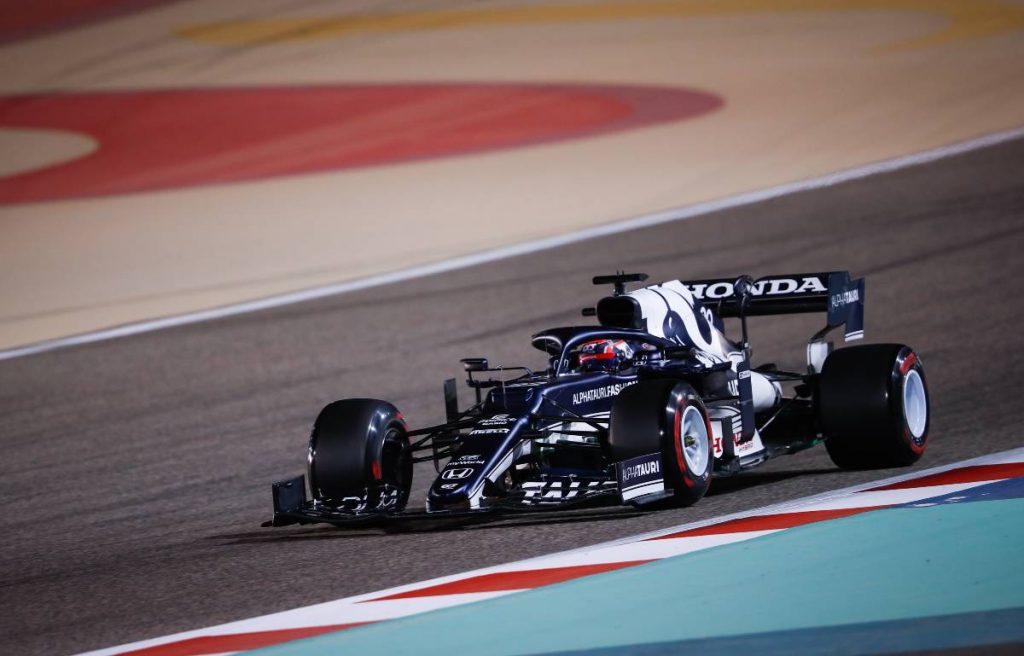 'Spectacular' rather than 'sensational' appears the more suitable adjective for it conveys excitement more than sustained brilliance.
There will be some brilliance from the Japanese rookie, for sure. We saw enough in Bahrain to be convinced about that when, as testing wound down, he turned in a series of stunning flying laps during 'happy hour' to vie with Max Verstappen for the fastest time.
But we can also expect some novicey errors from the 20-year-old too, which even his AlphaTauri team boss Franz Tost has predicted.
They were also evident at Sakhir as Tsunoda had a spin when seemingly distracted by Kimi Raikkonen's Alfa Romeo and his Sunday evening hot laps were punctuated by the occasional lock-up.
Nevertheless, it was obvious why AlphaTauri have fast-tracked him, very much with Honda's approval, to a Formula 1 seat after just a single F2 campaign – and Tsunoda looks certain to provide many moments to remember during his debut season at the top level.
As for the car, that AlphaTauri looks quick. They are targeting a top-five finish in the Constructors' World Championship and on early evidence, and with Pierre Gasly maturing as a driver all the time, that appears far from unrealistic.
Jon Wilde
Follow us on Twitter @Planet_F1, like our Facebook page and join us on Instagram!