Five key questions ahead of pre-season testing
They've talked the talk, now it's time to walk the walk…Formula 1 pre-season testing takes place in Bahrain from March 12-14.
This year, testing has been scheduled more like a single race weekend format, Friday to Sunday, each driver allowed only one-and-a-half days with the car in which he will challenge for glory during the 2021 campaign.
So what will we find out? Should we expect lots of sandbagging or will there be some genuine nuggets that give a true indication of what this season's order is likely to be? And 'Mercedes are fastest' doesn't count…
Here are five things we are eager to learn.
1) Are Ferrari getting back on track?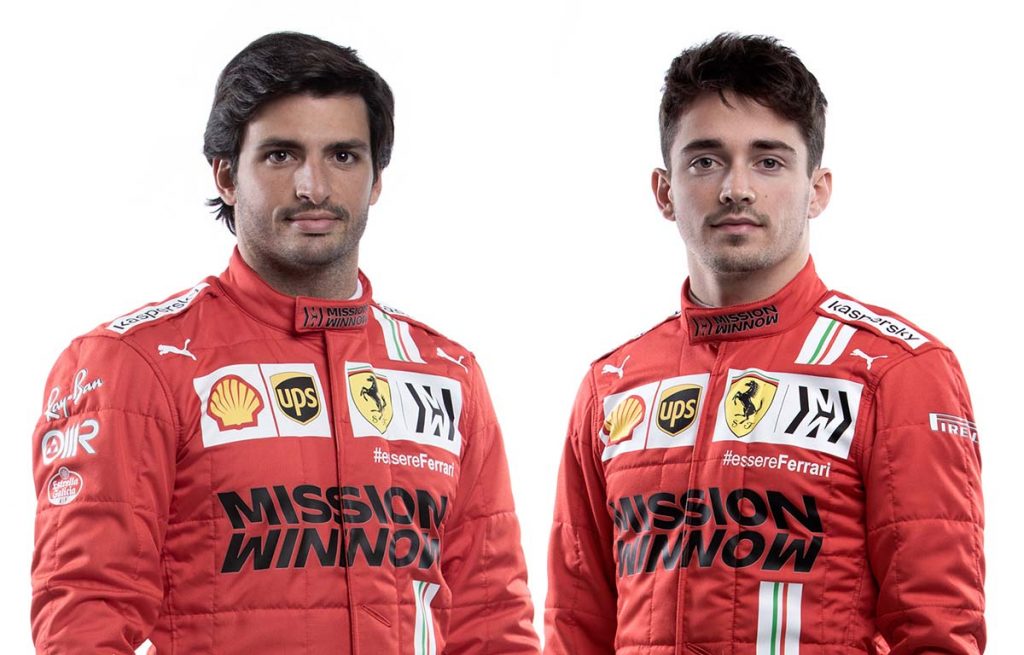 Last year, when pre-season testing took place at Barcelona with two separate three-day stints a week apart in the second half of February, it did offer a fairly accurate guide to what Ferrari would ultimately experience during the season.
Namely, that Charles Leclerc would be significantly quicker than Sebastian Vettel. The four-time former World Champion ended testing almost half a second down on his team-mate – and a couple of months later he was told he would be released by the team at the end of the year.
Leclerc P4 and Vettel P9 were the placings at the end of testing, and that was not too far removed from what would eventually play out in a stronger type of qualifying session for Ferrari last year.
For sure, Leclerc would be delighted to finish P4 again in Bahrain when testing is over. And if that was the case, and his new team-mate Carlos Sainz was within a couple of tenths or so, the Scuderia would be ecstatic.
Ferrari are putting a lot of store into having a new engine this year which they hope will lift them considerably after a dreadful 2020.
"I'm expecting the speed not to be such an issue as it was," said team principal Mattia Binotto. "We hope to be competitive, but we will know it only when being in Bahrain."
Like you, Mattia, we are looking forward to finding out.
Get your hands on a Ferrari Checkered Flag T-Shirt made by Puma!
2) How much faster will the Mercedes engine make McLaren?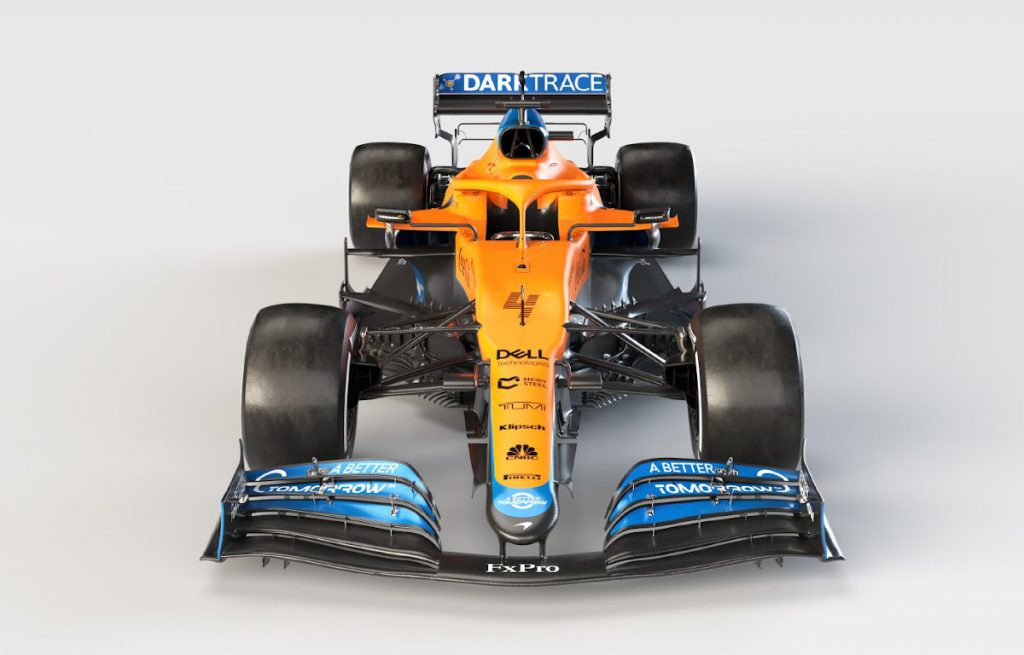 McLaren finished P3 in the Constructors' World Championship last year, but even they were not really sure they had the third best car.
However, with a Mercedes engine this time around replacing the Renault, there can be no excuse for not finishing 'best of the rest'.
There should not really be any weak links for McLaren. They have gone about their team rebuild since the Honda-powered dark days of 2015-17 by getting the right structure and people in place, and Lando Norris and Daniel Ricciardo form a strong driver line-up.
Initial signs with the Mercedes power unit appear promising, although team principal Andreas Seidl knows some teething problems in Bahrain are possible.
"Obviously, we are aware of the challenge we are in at the moment, especially given the limited testing that takes place in Formula 1 and the lateness of the official test," said Seidl. "But I am confident we will be ready. I feel prepared."
So what are we looking for in testing from McLaren? Well, engine reliability, first and foremost. But pace will be interesting too – if Ricciardo and Norris could get themselves right on Red Bull's tails, especially Max Verstappen, that would be exciting.
3) Will Sergio Perez show why Red Bull signed him?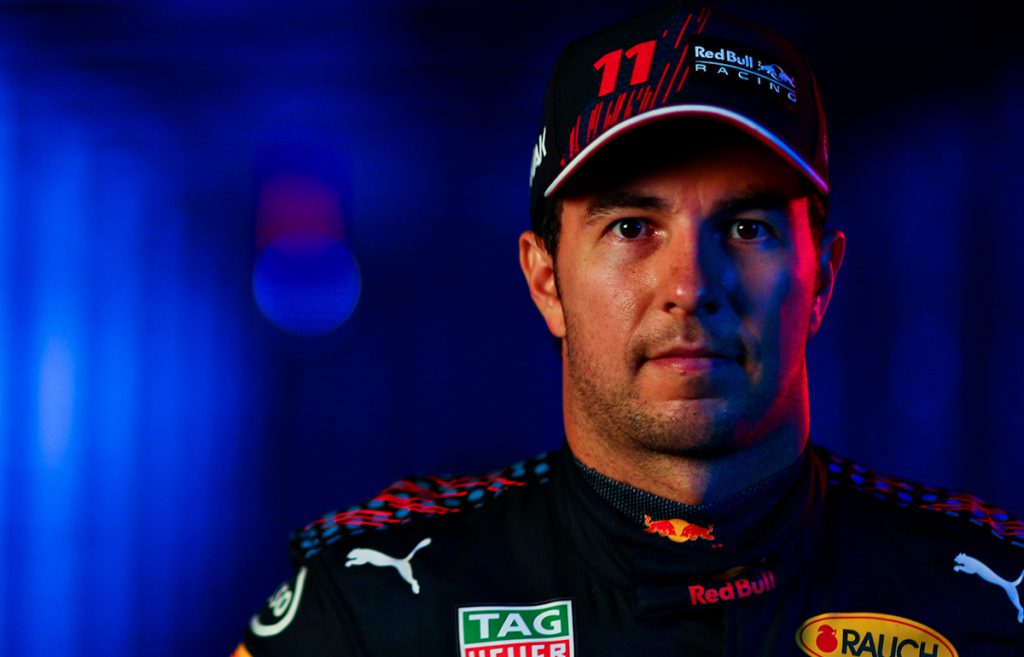 Sergio Perez's strength, as he admits himself, is race craft rather than single-lap pace. But he cannot have only one string to his bow.
A large part of the problems Pierre Gasly and Alex Albon suffered at Red Bull were that they were often starting races down in the midfield so, make no mistake, pace will be important for Perez in being able to challenge the Mercedes duo.
Firstly, he has to get used to the RB16B, having sensed even during its shakedown test that a Red Bull is not the easiest car to drive.
"I think it's obviously a car [that] I can see why not every driver can adapt to it," said the 31-year-old. "I can already spot that in terms of the timing I need, to know exactly where to set up the car, where to take the final tenths out of it.
"That comes with experience in the car and learning how to make the most out of it. That's something that will come only once I fully understand. I hope it doesn't take me too long."
Perez will only have a day-and-a-half in Bahrain initially. He does have mitigation if he fails to shine in the test, being so new to the team, but that has to be balanced up by his decade of experience as an F1 driver.
Red Bull are not patient employers and they will be keen to see something, at the very least, in testing that goes a little way to justifying their decision to hire Perez.
4 How will Fernando Alonso settle back into F1 life?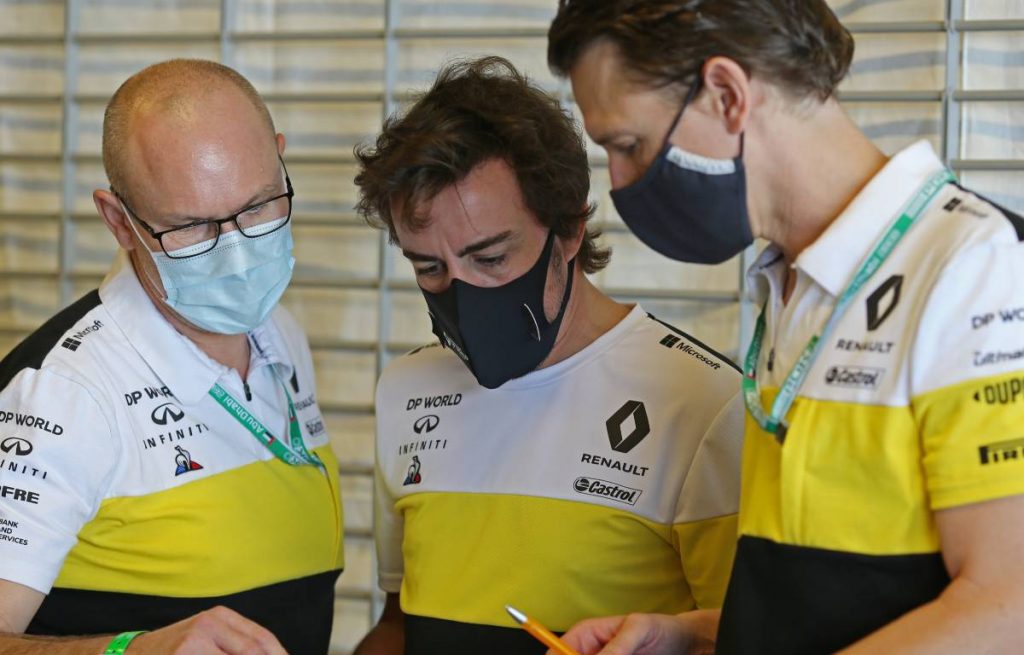 If the 'young driver (and 39-year-olds) test' in Abu Dhabi last December was an accurate guide, Fernando Alonso could be back in Formula 1 like he had never been away. He was fastest of all at Yas Marina, quicker than Mercedes. Yes, yes, yes, we know the track was well and truly rubbered in by that point.
With Esteban Ocon starting his second season at the team newly rebadged as Alpine, there is a reliable barometer on which to judge Alonso right from the off. Ocon was fairly underwhelming last year but his pace – some might say lack of it – was generally consistent.
We do not know, of course, whether the Spaniard's recent cycling accident, which meant four nights in hospital, has had any significant effect on his wellbeing.
Sometimes, such incidents are deliberately played down to protect an individual from too much scrutiny, although we are not implying this was. But the older you get, the more difficult these things can be to recover from.
What is certainly not in question is Alonso's talent, motivation and dedication. If he is physically ready for the challenge, he could be the team's ideal replacement for Ricciardo.
Testing should give an early signal of whether that will turn out to be the case or not.
5 Will a rookie light up the timing screens?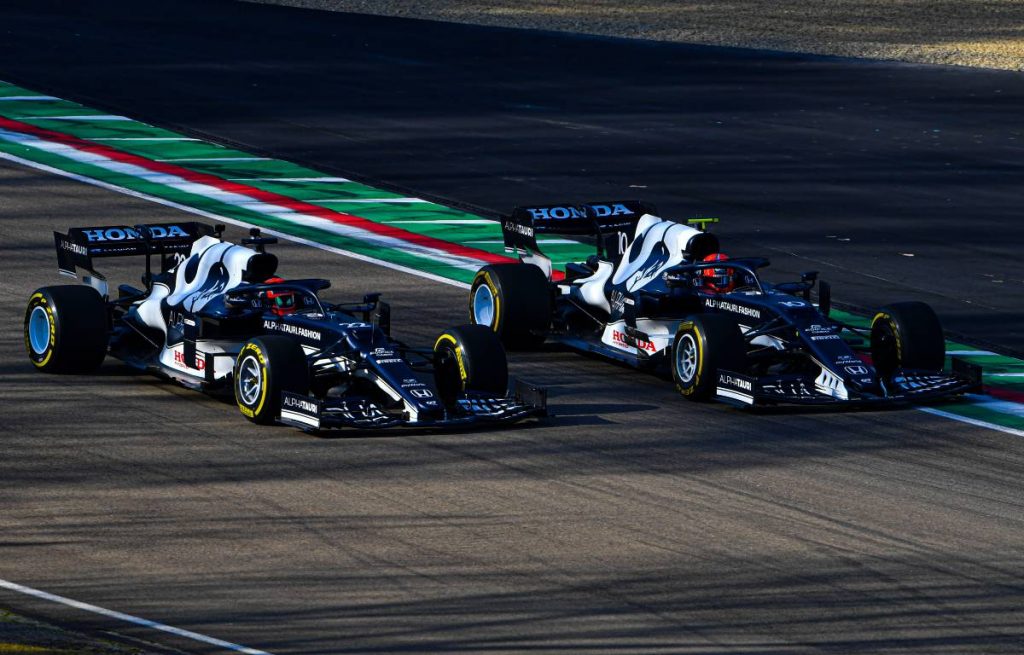 While Alonso is anything but a 'newbie', we do have three of them on the grid in 2021.
There have been occasions through the decades when a young driver has created a 'wow' moment in, say, a debut free practice session which has earmarked them as an outstanding talent. That was certainly true of Michael Schumacher and Sebastian Vettel.
Now we have Yuki Tsunoda, Mick Schumacher and Nikita Mazepin stepping up from F2, in which they were all race winners during the 2020 campaign.
It will be very difficult for either Schumacher, the F2 champion, or Mazepin to raise too many eyebrows in a Haas that is likely to again lack competitiveness. Indeed, the obvious prediction is that they will find themselves 19th and 20th, behind Nicholas Latifi in the Williams.
But Tsunoda? His times are worth watching with interest. AlphaTauri have given him lots of mileage in an old-spec F1 car and have very high hopes for the Japanese youngster who is Pierre Gasly's new team-mate.
We would not be surprised if Tsunoda made everyone sit up and take notice by producing some impressive lap times in Bahrain.
Jon Wilde
Follow us on Twitter @Planet_F1, like our Facebook page and join us on Instagram!