Hamilton 'a level apart from mere mortals'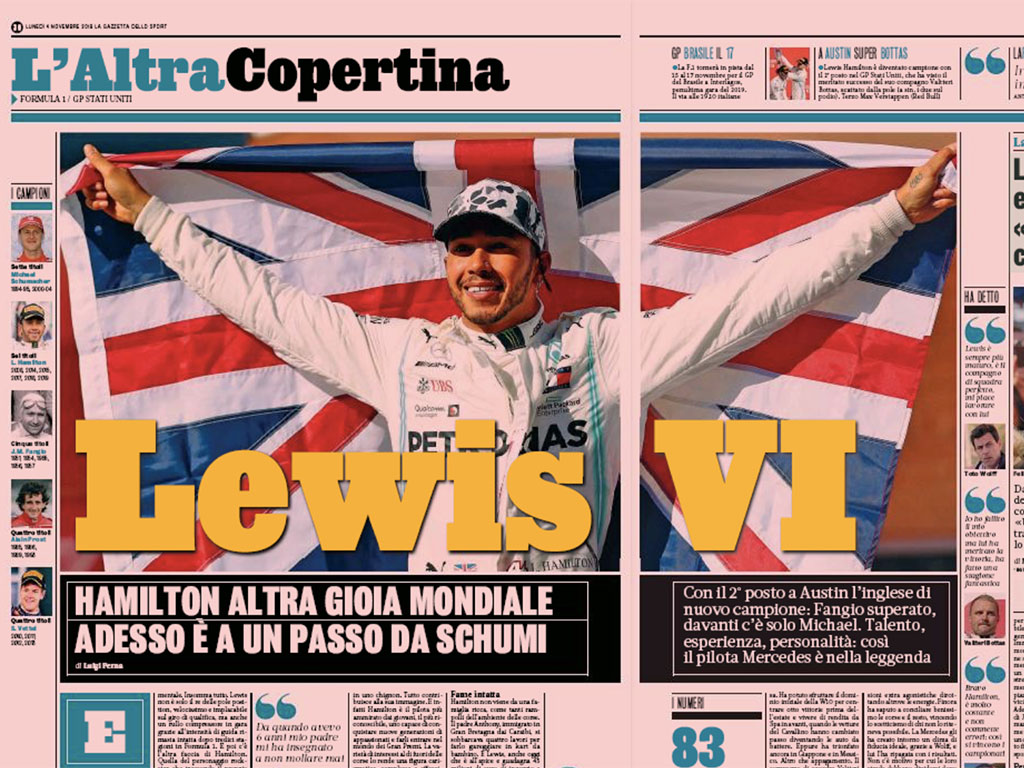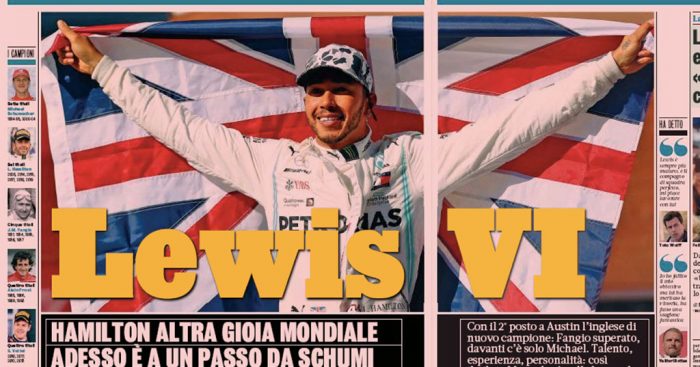 Lewis Hamilton is now in a "class of his own" after clinching a sixth World Championship title at the United States Grand Prix.
Here is how some of the major newspapers across Europe have reacted to Hamilton's latest success as he moves one step closer to the legendary Michael Schumacher on the World Championship ladder.
UK
Daily Mail
In a class of his own
Hamilton overtakes Fangio with sixth World title…now there is only Michael Schumacher in his sights.
Guardian
Picture perfect
Delight for Hamilton as he seals sixth World title. Hamilton has comprehensively proved this season that he owes nothing to fortune or chance but rather is a man performing on a level apart from other mortals.
Daily Express
King Lewis!
Hamilton roars to his sixth World title and etches his name deeper in the Formula 1 history books. The brilliant Briton, who needed to finish eighth or higher to claim the crown, has now moved one above Juan Manuel Fangio and within striking range of Michael Schumacher's record haul of seven championships.
Italy
Gazzetta dello Sport
Lewis you are a myth
The English driver wins his sixth title passing Fangio, now in front there is only Michael Schumacher. Talent, experience, personality: like Schumacher, the Mercedes driver has become a legend. Another season and Hamilton could reach Schumacher 's seven. Hamilton does say:  "I am still hungry for success"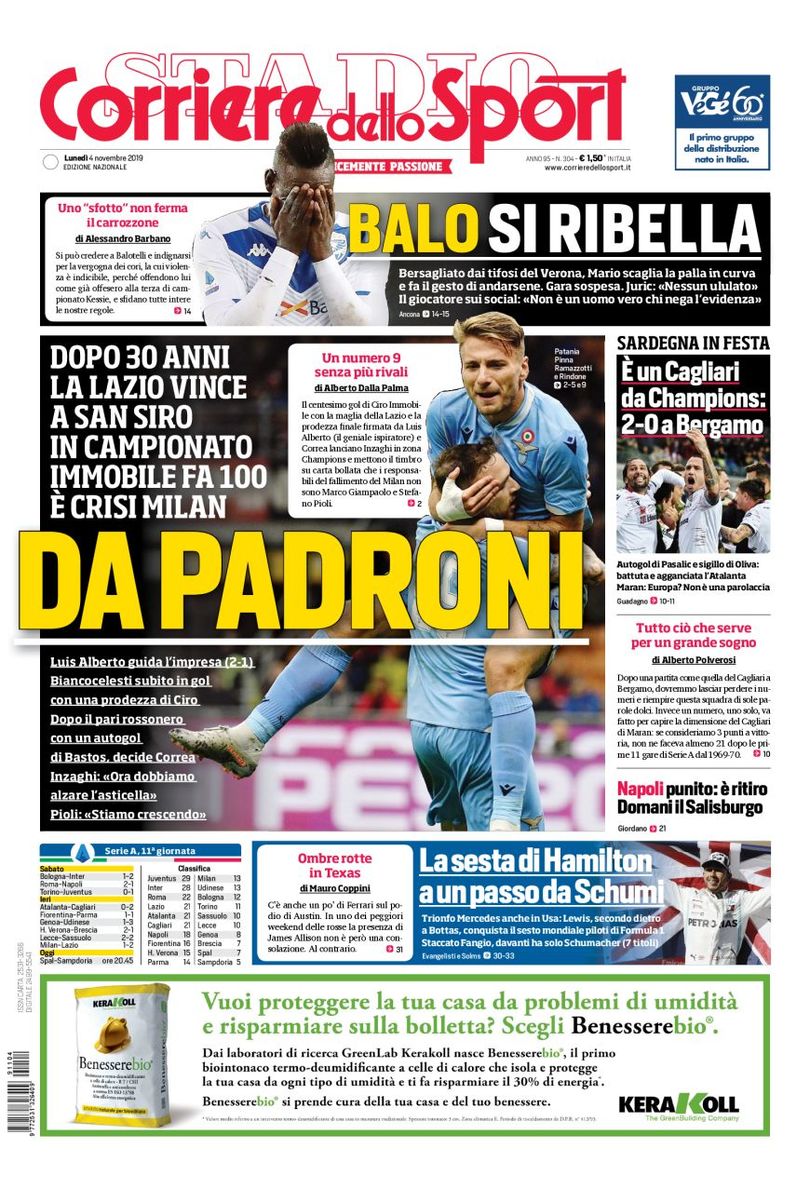 Corriere dello Sport
The sixth symphony of Hamilton
In the US Hamilton wins his sixth title, he is now just one behind the legend Micheal Schumacher. Hamilton didn't have a perfect weekend, he was only P5 in qualifying but in the race made the difference again. Disaster Ferrari, Vettel immediately out and Leclerc only P4.
Tuttosport
Lesson from Mercedes
The Mercedes dominated the GP, Bottas wins and Hamilton the title. Ferrari, that was considered favourite in the US, ended the week in a terrible manner, Vettel immediately out, Leclerc P4. Hamilton is now close to Michael Schumacher.
Germany
bild.de
Hamilton brings home the sixth world title!
Lewis Hamilton is Formula One World Champion for the sixth time! Thus, he lacks only one title to match the record world champion. Michael Schumacher managed between 1994 and 2004 seven titles with Benetton and Ferrari.
And just as Schumi dominated Formula 1 in his day, the Briton now dominates the premier class of motorsport. Mercedes and Hamilton, that fits together like Schumi and Ferrari. At the moment he is simply the best driver in the best car.
Follow us on Twitter @Planet_F1 and like our Facebook page.