Press review: King Hamilton and the heirs to his throne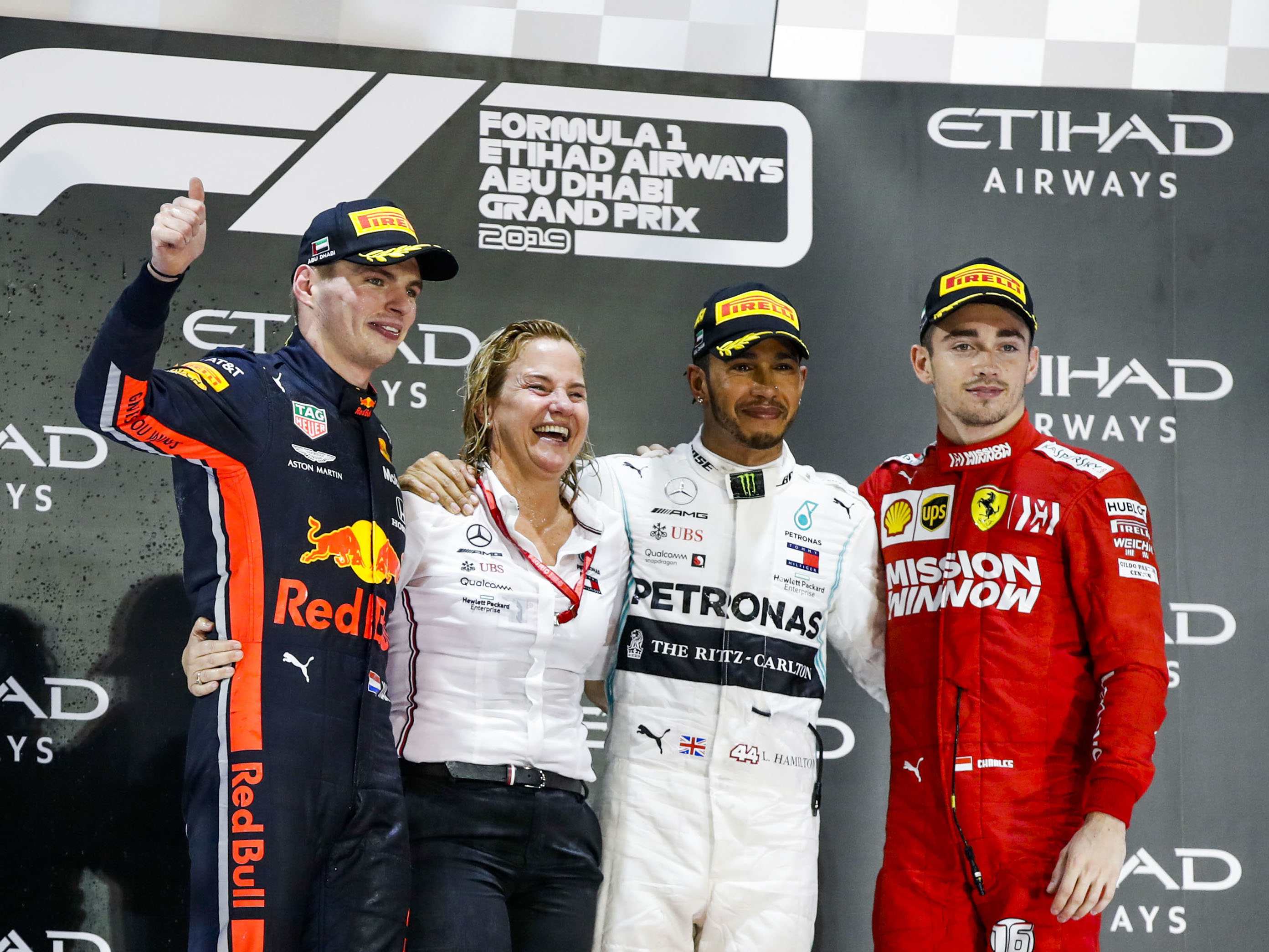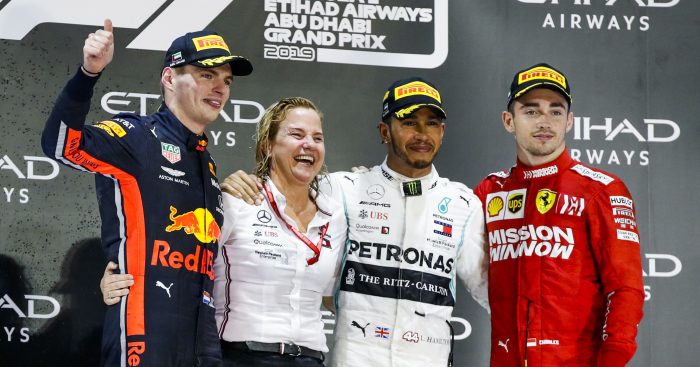 The leading newspapers in Italy all focus on Lewis Hamilton after a dominant display in Abu Dhabi, plus yet more embarrassment for Ferrari.
Gazzetta dello Sport
The king and his heirs to the throne
The last F1 podium of the season is fitting for the season as a whole. At the top there is always Lewis Hamilton, six-time World Champion, and at his feet Max Verstappen and Charles Leclerc, the rising stars of F1, the new generation that advances
Corriere dello Sport
Hamilton dominates
Hamilton dominates the last race like he dominated the season. Leading for all 55 laps Lewis confirmed he was the best driver in the best car this season. A perfect weekend for Hamilton without any mistakes. Verstappen, in second has shown at the end of the season some eye-catching improvement and could finally fight for the title next year. More embarrassment for Ferrari who received a fine of 50,000 Euro for a discrepancy of 4.88kg of fuel.
Tuttosport
Hamilton's party
Lewis Hamiton wins in Abu Dhabi and closes a great season dominating from lap 1 to lap 55. Second place for Verstappen who have improved a lot in the last part of the season thanks to the progress of Honda. Leclerc, in third, proves again to be the best driver in Ferrari. But, Mattia Binotto confirms that Sebastian Vettel will be here again at Ferrari next year.
bild.de
Hamilton wins, Fuel trouble for Leclerc
The last race of the Formula 1 season 2019 is a reflection of the entire year.
Lewis Hamilton wins in Abu Dhabi. Like ten times before this season. Since the beginning of November he is a world champion. Hamilton is the king of the royal class.
Charles Leclerc and Ferrari were under suspicion of a fuel breach. As has been the case for months in Abu Dhabi, the amount of petrol in the engine of the red car was again high. In a pre-race sample, the FIA discovered a "significant difference" between the specified amount that should be in the car and the actual value measured in the tank.
Follow us on Twitter @Planet_F1 and like our Facebook page.