Formula 1 heads to the Cathedral of Speed where, for the first time in many a year, Ferrari are the favourites to win at home.
Monza's future in Formula 1 is under threat with reports claiming next year's race could be its last given rising costs and dwindling spectator numbers.
However, if there is one thing Italy loves, it is a winning Ferrari – and that's what they have this year.
While in previous seasons Monza was all about Mercedes and their V6 engine, this year it is about the SF71H, its "trick things", and that much-improved turbo engine.
But will that be enough to put Sebastian Vettel, or even Kimi Raikkonen, in the box seats?
Mercedes have throughout this year's championship managed to edge Ferrari even at times when the decked seemed to be stacked in the Scuderia's favour.
Last time out at Spa, Ferrari were expected to take pole position and win the race only for Lewis Hamilton to pip Vettel in a wet qualifying. The German, though, came back at him early in the grand prix to set up the win and narrow the gap in the championship to 17 points.
Hamilton, though, admits Mercedes cannot continue to "bluff" Ferrari.
"They've had the upper hand on us for some time," he said. "The pendulum has swung a little bit. We've called their bluff almost. But there's only a certain amount of times you can do that.
"If you keep playing a deck of cards and you're bluffing, there's only a certain amount of times you can do it before the opponent realises you're doing that."
He, however, may be able to do it at least one more time with rain forecast for Saturday.
Should Hamilton find the pace, and power, needed to win, he will join Ferrari legend Michael Schumacher on five Italian GP wins. It would also mean five in a row for Mercedes.
Quiz! Test your Italian Grand Prix knowledge
Vettel, though, is determined to put an end to that run. He has three Italian GP victories to his name having won in 2011 and 2013 with Red Bull and 2008 with Toro Rosso. That was his first ever F1 win, and to this day, remains Toro Rosso's only P1.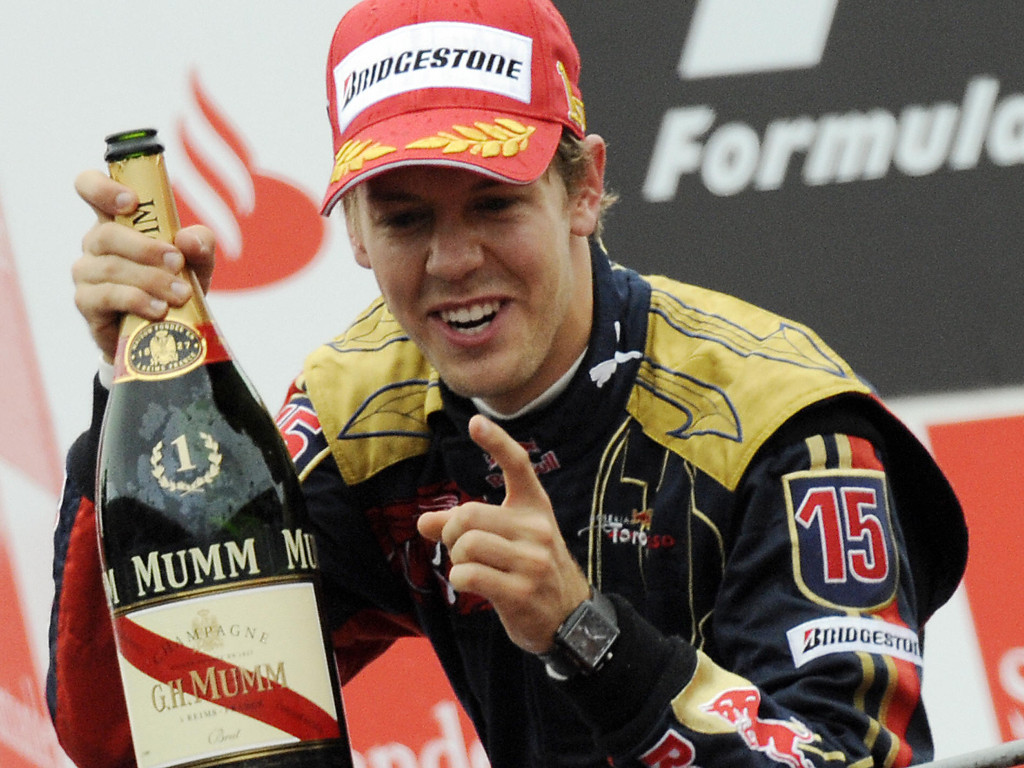 Behind them Red Bull will once again to be looking to be the best of the rest as their Renault engine and its lack of power compared to Ferrari and Mercedes means they are unlikely to feature in the battle for the win.
But while Max Verstappen will be chasing a podium finish, expect Daniel Ricciardo to offer up the race's highlights as the Honey Badger races his way from a grid penalty to the points and maybe even to knock on the door of the podium.
For the likes of McLaren and Toro Rosso it could be a difficult weekend, but for different reasons. McLaren may be powered by the Renault engine but this year's championship has shown that their chassis is lacking while Toro Rosso's engine partner Honda is still ironing out the kinks.
Keep an eye on Racing Point Force India, who could be the big movers come the chequered flag. At Spa they made their Racing Point, in fact made 18, moving from last to ninth, while a similar haul this Sunday could elevate them to P7 in the championship.
Michelle Foster
Follow us on Twitter @Planet_F1 and like our Facebook page.