Ranking the 2021 driver line-ups of every team
While the pecking order in terms of performance could be more of the same next season, that can't be said when it comes to driver line-ups.
The team's 2021 cars will have an aerodynamic makeover and be forced to adapt to the new, more durable Pirelli rubber, but by in the large they won't be hugely different.
Who drives them though will be, with only three pairings from 2020 remaining the same.
With changes aplenty, here's how we think they all stack up…
10. Haas
Changing both of your drivers between seasons is always a risk, and even more so when the two that you're bringing in are both rookies.
What's more, one of those rookies, Nikita Mazepin, has shown little to suggest he's ready for the step-up. The Russian has yet to win a title in his career and has only really had two impressive seasons in the lower categories. He's also caused a number of incidents, and his off-track issues are well known by now. Given all of this, it's hard to see him being a success.
On a brighter note, there are undoubtedly more reasons to be positive about Mick Schumacher. He's been more impressive to date, winning titles in Formula 2 and Formula 3, and seems to be far more mature and measured than Mazepin both in and out of the car. However, he does tend to struggle in his first season when moving to a higher level.
Bringing in the two may make sense from a financial perspective, and may pay off in the long term if both develop well, but with their experience lacking and their talent an unknown quantity, in terms of 2021 alone, it's quite comfortably the grid's weakest line-up.
9. Alfa Romeo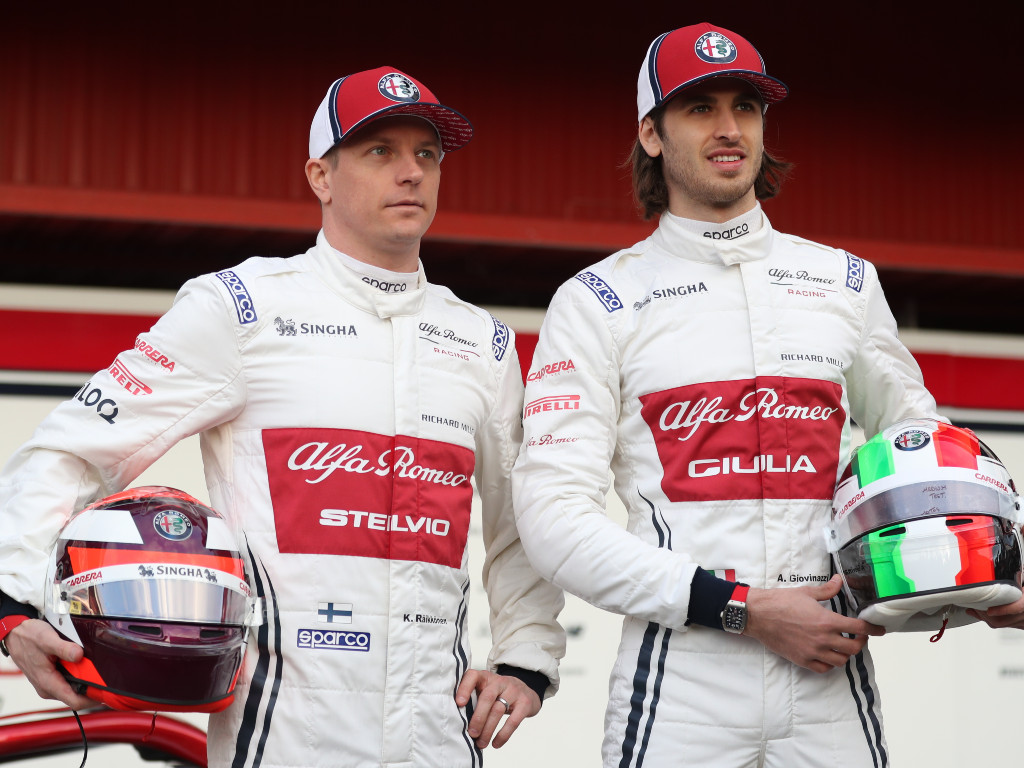 Alfa Romeo did the opposite to Haas, deciding to keep both of their 2020 drivers for next season. While the pairing is solid, it's far from spectacular.
This time last year, few would have expected Kimi Raikkonen to be on the 2021 grid, but after a decent season, the team opted to keep him around. It's understandable given his vast experience and the fact that he's still highly capable in terms of wheel-to-wheel racing, but he lost a fair bit of pace between 2019 and 2020 and the same may well happen again, even if the C39 was also a step backwards.
As for Antonio Giovinazzi, while he showed signs of improvement in 2020, failing to get the better of a 41-year-old isn't great, and he surely wouldn't still have his seat if not for Ferrari deciding to keep him there and send Schumacher to Haas.
In Raikkonen and Giovinazzi, Alfa Romeo have two drivers who won't make many mistakes or cause any intra-team issues, but the line-up is lacking in raw pace and potential.
8. Williams
Williams' aim in 2021 will be to score points and finish above Haas at the very least, and in terms of drivers alone, they'll feel good about their chances of doing so.
In George Russell, they have one of the grid's most promising talents. There are few better when it comes to qualifying performances, and he showed in his race weekend at Mercedes that he's just as good on Sundays when given a car he can be competitive in.
The reason the line-up is still so low down on this list is because of Russell's team-mate, Nicholas Latifi. It would be harsh to call his rookie season poor, and he certainly showed signs of progress on Sundays in particular, but he was some way off Russell and stand-in Jack Aitken pushed him close in qualifying in Bahrain, which wasn't a particularly good look.
Nevertheless, with the Canadian young and likely to develop further and Russell likely to raise his level once again, the British team have the strongest pairing of the teams at the back of the grid.
7. AlphaTauri
Welcoming @yukitsunoda07 to the team! 🤜 🤛 The Japanese Red Bull & Honda junior driver finished 3rd in this year's Formula 2 Championship 💪

📲 https://t.co/eM5ueQ3yoB pic.twitter.com/pCjt8mZURg

— Scuderia AlphaTauri (@AlphaTauriF1) December 16, 2020
Heading into 2021, Red Bull's sister team may well have their strongest line-up since the days of Carlos Sainz and Max Verstappen, but that largely depends on how rookie Yuki Tsunoda turns out.
Those at Red Bull and AlphaTauri rate him extremely highly, and looking at his performances in F2 in 2020, he certainly has the pace and the overtaking ability to justify comparisons with Verstappen. That being said, being just 5'2, he struggled with the physical demands when testing the 2018 AlphaTauri, and will need to adapt quickly.
There are no such concerns with Pierre Gasly, who was one of the best drivers on the grid in 2020. In the Frenchman, they have someone who is fast becoming a complete driver and, at 24, is surely only going to get better. If so, they couldn't wish for a better team leader.
If Tsunoda doesn't adapt too well in his first year, AlphaTauri's line-up will probably be the weakest in an immensely strong midfield, but if he overcomes his physical struggles and fulfils his potential, the pairing may well end up being much better than seventh-best on the grid.
6. Aston Martin
Few line-ups have been spoken about more than the Aston Martin one after the team opted to drop Sergio Perez and replace him with Sebastian Vettel. The German has the pedigree, but does he still have the ability?
The 2020 season was his worst yet as he was comfortably beaten by Charles Leclerc at Ferrari and rarely looked like the man who won four consecutive World Championships. In his defence, he was driving a terrible car and wasn't exactly in an environment that allowed him to thrive. As Lawrence Stroll said, it's unlikely that he's forgotten how to drive.
Speaking of the Strolls, few felt that Lance deserved to stay with the team over Perez, and he'll be determined to prove them wrong. He looked better than ever last season, claiming a pole position and a podium, but was still no match for his team-mate. If he wants to finally silence the critics, he'll need to push Vettel much closer.
Signing Vettel was a huge risk and could be costly if he's no better than he was at Ferrari in 2020, leaving the team without a driver capable of challenging their rival's leaders unless Stroll makes huge strides. If in a better car and more supportive environment though, he can find his form of old, it could prove a stroke of genius.
5. Alpine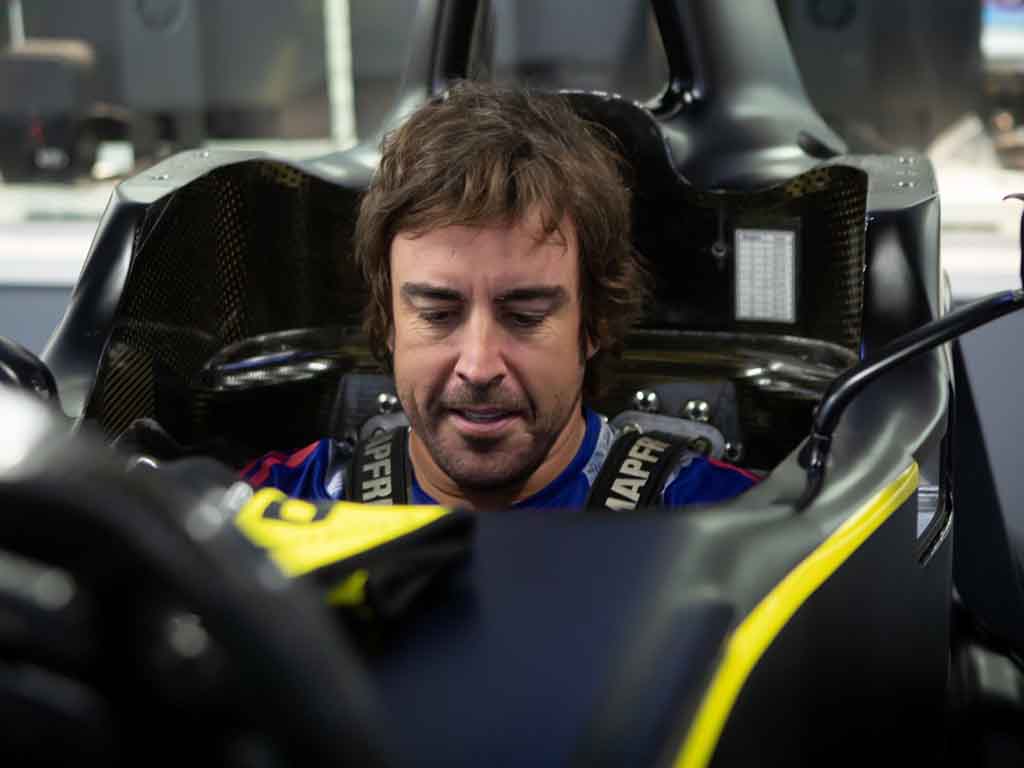 Alpine are in a somewhat similar situation to Aston Martin. With one seat being filled by a young driver who has yet to show he's capable of leading the team, their hopes rest largely on how the former World Champion in the other car fares.
Fernando Alonso is even more of an unknown quantity than Vettel given he's had two years away from the sport. There's every chance that his level has dropped considerably but if, as those close to him think, he turns out to be as good as he was when he left at the end of 2018, there will be precious few on the grid as good as the Spaniard.
After failing to put up a fight against Daniel Ricciardo in 2020, Ocon will be keen to restore his reputation as one of the best young drivers around by matching Alonso at the very least. He'll most likely be stronger than he was last season, but he'd have to make a huge jump to be up there with the best.
With both as good as they were in 2018, the French team would boast an extremely strong line-up, but that's by no means a guarantee. There's also the lingering threat of Alonso kicking up a fuss and causing trouble if the car doesn't perform…he certainly has a history of this.
4. McLaren
McLaren were perhaps the only team that could confidently say at the end of 2020 that both of their drivers enjoyed excellent seasons. While that bromance has now been broken up, with Carlos Sainz leaving for Ferrari, the British outfit will feel that their 2021 line-up is even stronger.
That's because replacing the Spaniard is Ricciardo. After a disappointing 2019, the Aussie made it abundantly clear last season that he's still one of the best drivers in the sport and is only getting better. Few, if any, are better than him on his day.
Partnering him will be Lando Norris, who came on leaps and bounds in 2020, being considerably better on race days and pushing Sainz hard throughout the year. He may not yet be ready to go toe-to-toe with the very best, but judging by his rate of improvement, he's not far off.
Add in the fact that the two get on well with each other and will surely only improve the team's already excellent atmosphere, and McLaren may well have struck gold.
3. Ferrari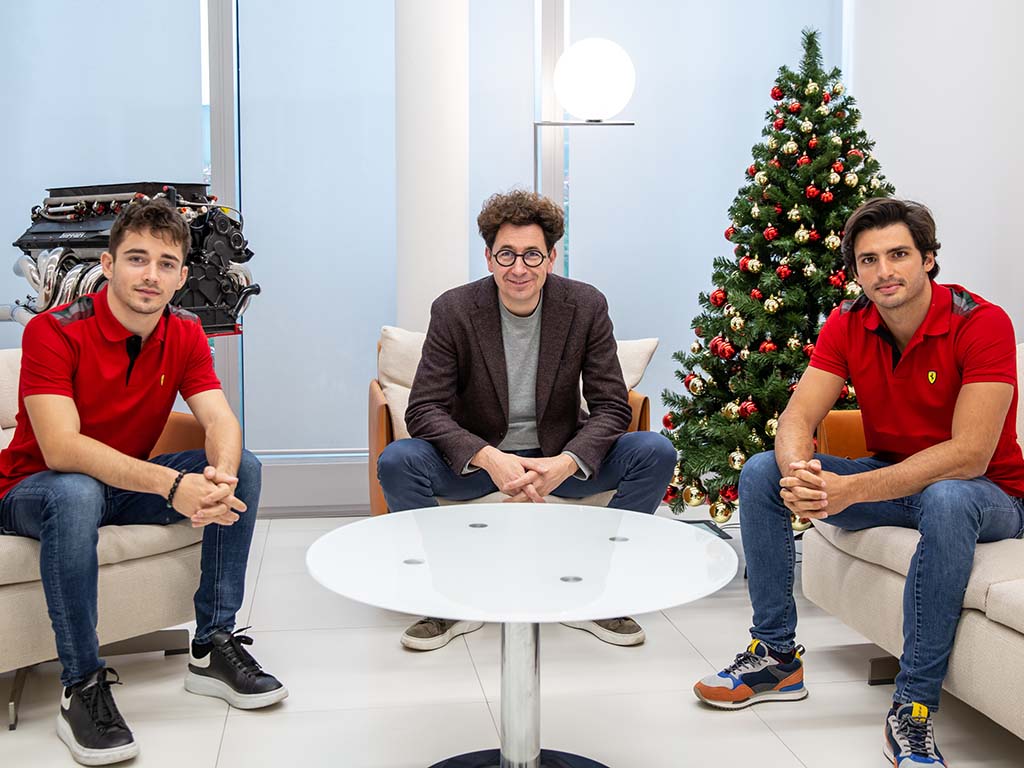 With Charles Leclerc continuing to elevate his game and Sainz coming onboard after an excellent 2020, we're genuinely struggling to remember the last time Ferrari had such a solid pair of drivers.
A strong case could be made for Leclerc being the best driver on the grid last year as he constantly got everything and then some out a poor car, dragging it into Q3 and well into the points on numerous occasions. In him, Ferrari quite simply have a superstar in the making.
Sainz meanwhile wasn't too bad himself last season as he claimed a podium and was the third highest-scoring driver of those outside the top two teams. It's hard to argue that he isn't a considerable upgrade on the outgoing Vettel.
Having two excellent drivers could, of course, cause issues considering Ferrari's philosophy of having a clear number one, but if they can keep both happy, they'll have a pairing that will get everything out of the machinery they're given.
2. Mercedes
They may comfortably have the best car on the grid, but we don't think Mercedes have got the strongest line-up. You can probably guess why…
Assuming that Lewis Hamilton is staying, they couldn't hope for a better lead driver. The Brit is one of, if not the best on the grid in terms on one-lap pace, race management, wheel-to-wheel racing; he quite simply has it all, and there are no signs of his level dropping anytime soon.
The problem for the team is that his team-mate, Valtteri Bottas, isn't close to that level. Last season, the Finn couldn't consistently fight Hamilton, was often out-performed by Verstappen and even struggled in his one weekend against Russell.
Toto Wolff and co will, of course, be well aware of this, and won't mind. Due to his shortcomings, Bottas is the ideal number two driver, good enough to ensure Mercedes remain on top but doesn't get in Hamilton's way. It's the perfect pairing in many ways, but we think their main rivals may have one even better…
1. Red Bull
Our line-up, 𝙘𝙤𝙣𝙛𝙞𝙧𝙢𝙚𝙙 🤝 @SChecoPerez will partner @Max33Verstappen for the 2021 #F1 season 💪 #HolaCheco 🇲🇽

— Red Bull Racing (@redbullracing) December 18, 2020
In pretty much every discussion over which two drivers were the best of 2020, the names of both 2021 Red Bull drivers are mentioned, which can't be said for most teams, and is a rather good place to be in.
Max Verstappen enjoyed his best season yet, pairing his rapid pace with maturity and consistency, cutting out the mistakes that had plagued him in previous campaigns. If anyone on the grid can claim to be Hamilton's equal, it's him.
Perez meanwhile showed just how good he can be in 2020, getting his first win and finishing the season ahead of every midfield driver, despite missing two races. If he's as good next season, Red Bull will finally have someone close to Verstappen's level alongside the Dutchman again.
That could be problematic if the two end up clashing, but with Verstappen not far off Hamilton's level and Perez perhaps better than Bottas judging by last season, it's a line-up, that in terms of ability and form alone, is the best around.
Finley Crebolder 
Follow us on Twitter @Planet_F1 and like our Facebook page