The 2019 Formula One season officially brought an end to the F1 action in this decade, 10 years which certainly left us with many memories.
So, looking back in time, Planet F1 ranks the best seasons of the decade, starting with the bottom half…
10. 2015
The 2015 campaign was largely dominated by the struggles of major players in the sport, namely McLaren and Red Bull.
After Daniel Ricciardo finished a lap down at the opening round in Australia Red Bull were already at their engine supplier Renault's throat, with the pair making threats to quit the sport.
Meanwhile McLaren continued to be let down by those "GP2" engines provided by Honda. Kevin Magnussen was meant to partake in the Australian GP, though a sudden engine failure on his way to the grid ended that, and Jenson Button and Fernando Alonso would go on to suffer twelve DNF's between them.
Up at the top it was smooth sailing for Mercedes who captured their second Constructors' title at the Russian GP, finishing with a then record 703 points, while Lewis Hamilton captured Drivers' Championship No.3 with three races to spare.
So, basically it wasn't a classic.
9. 2011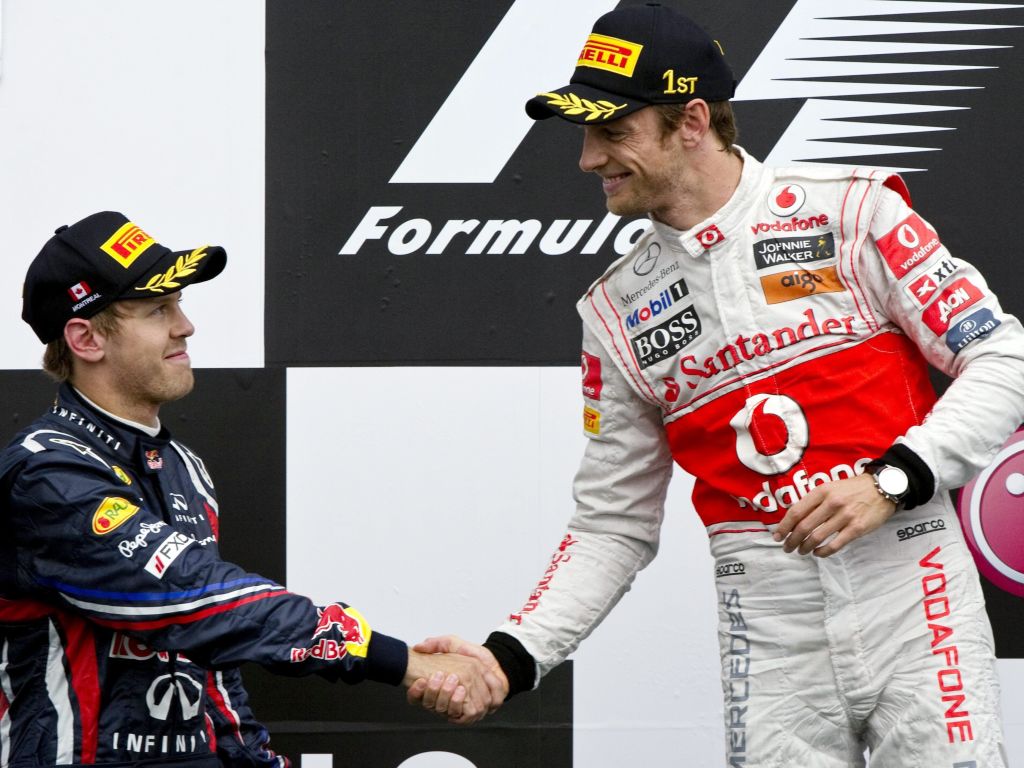 The 2011 Canadian Grand Prix saw one of the most thrilling drives in F1 history courtesy of Jenson Button.
The McLaren man would start P7, but after falling to the back of the pack on Lap 37 following contact with Fernando Alonso, Button would fight back in the rain-ravaged race to overtake Sebastian Vettel on the last lap to claim a truly sensational win.
The overall story of 2011 though was one of Vettel's dominating performances in the RB7.
He would become the youngest two-time World Champion in history at the time, finishing the season with 11 wins and a further six podiums, putting him 122 points clear of Button.
It was that year of course where we also saw the serious incidents in Monaco involving Sergio Perez and later Vitaly Petrov.
8. 2018
Vettel looked ready to take another crack at Hamilton in 2018 and started strong with wins in Australia and Bahrain, but the Mercedes man would ultimately wrestle back control in the second half of the campaign.
Four-time champ Vettel led the World Championship up until the German GP, trading top spot with Hamilton seemingly with every passing race, but it was in front of his home crowd where Vettel slid into the gravel and his decline began.
Hamilton would secure his fifth title by a margin of 88 points over Vettel, but there were some great memories to come from the season. Force India went into administration and the new Racing Point Force India entry was accepted just in time for the Belgian GP – they would go and qualify P3 and P4, finishing P5 and P6 in the race.
Hamilton's epic pole lap in Singapore, those fateful team orders for Valtteri Bottas in Russia, Daniel Ricciardo and Max Verstappen wiping each other out in Baku, and Verstappen's scrap with Esteban Ocon in Brazil all proved further examples of why 2018 will stick in the memory, but perhaps not purely for racing.
7. 2017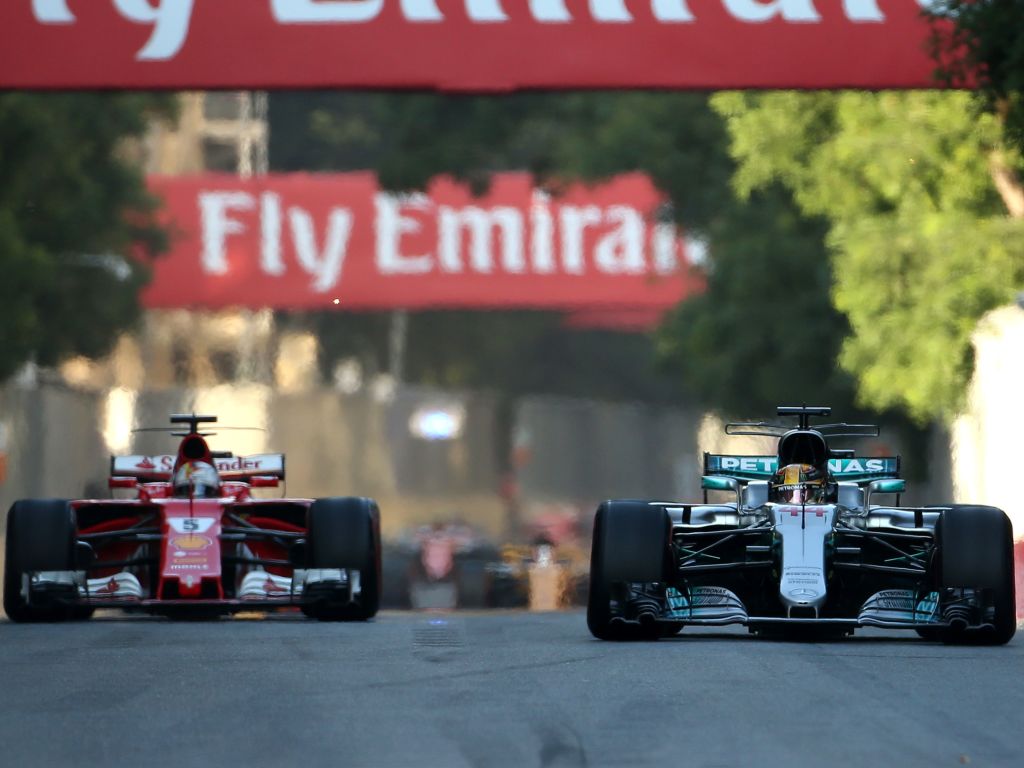 So one year before all that 2018 business Vettel finally had a Ferrari under him which could pose a threat to Mercedes, and we're not just talking about when he drove into Hamilton behind the Safety Car in Baku.
Early errors for Mercedes and Hamilton in Australia and Bahrain respectively only emphasised further that finally the Silver Arrows had a real challenge on their hands, but it was arguably the British GP which kept Hamilton in the fight as he won on home turf, while a tyre failure saw Vettel sink to P7.
Hamilton took the outright lead of the Championship for the first time after a dominating drive in Italy, while that epic pile up at the start in Singapore left Vettel with a DNF and Hamilton with victory and a 28-point lead.
And come Japan it was effectively all over with another P1 for Hamilton and a further DNF for Vettel. A title battle which went a long way, but not all the way.
6. 2019

Now hear us out on this one, sure there was no title fight in 2019, it was as easy as you like for Hamilton, but that didn't stop us having some cracking races, and results.
Following the French GP F1 was crying out for an improvement in the racing, and the epic drive Verstappen produced for victory in Austria did just that as we got our first taste of the future when he dueled with Charles Leclerc for that precious P1.
The British, German and Hungarian GPs only raised the bar further, in fact Germany and Brazil 2019 will go down as all-time classic F1 races.
We saw first podiums for Pierre Gasly and Carlos Sainz, the revival of McLaren, and were treated to what will become an iconic moment of the sport where Vettel swapped the number boards in Montreal after being stripped of his win.
So let's be honest, it turned out to be a good season of racing in the end.
Follow us on Twitter @Planet_F1 and like our Facebook page.