The 2019 Formula One season officially brought an end to the F1 action in this decade, 10 years which certainly left us with many memories.
So, looking back in time, Planet F1 ranks the best seasons of the decade, moving on to the top half as we crown the No.1 campaign…

5. 2013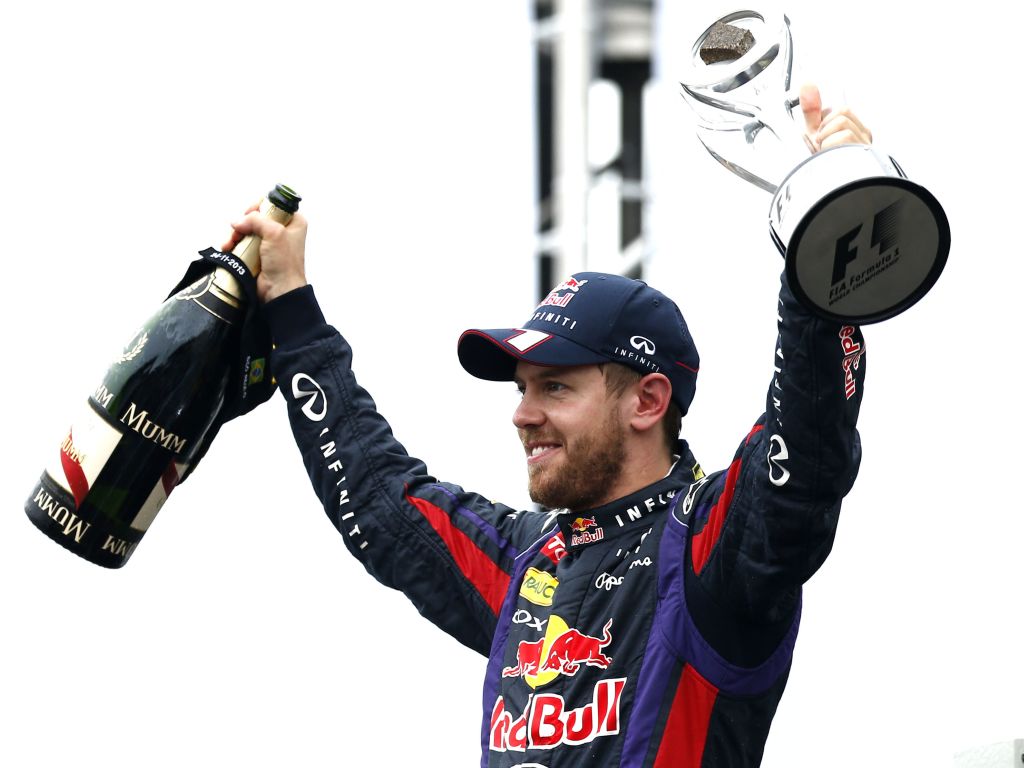 Not only was 2013 the end of the V8 era in F1, but it was also the end of an era of dominance from one man and his team.
Sebastian Vettel and Red Bull would secure their fourth straight respective titles and last together, while the German's run of nine straight wins to the end of the season sent the Vettel days out with a bang.
That streak was a new record of consecutive victories in F1, while his tally of 13 wins for the campaign tied Michael Schumacher's 2004 record.
One of those wins of course came under very controversial circumstances as Vettel ignored team orders to stay behind Mark Webber in Malaysia, instead passing his team-mate for victory in what became known as the "Multi 21" controversy.
Naughty Seb. Still, it did him little harm with his achievements seeing him recognised by the Laureus World Sports Awards as the Sportsman of the Year.
4. 2014
So with 2014 in came the very quiet turbo-hybrid V6 engines and the arrival of this dominant Mercedes outfit we now know.
Behind the Silver Arrows it was left to the likes of Williams, Red Bull, Ferrari and McLaren to battle to establish some supremacy – Daniel Ricciardo achieved that to beat Vettel in his first season at Red Bull and send the four-time champ packing for Ferrari.
A thrilling back and forth duel between Nico Rosberg and Hamilton in Bahrain, followed by identical power issues in Canada and a collision at Spa added some extra spice as the Mercedes pair battled all the way until the season-ending Abu Dhabi GP.
Hamilton entered the last round with a 17-point advantage over his team-mate, and electrical problems for Rosberg coupled with the thankfully short-lived double-points rule saw Hamilton crowned World Champion for the second time in his career.
2014 was also the year of Jules Binachi's crash in Japan with his injuries sadly later proving fatal. His memory will remain in the sport forever.
3. 2016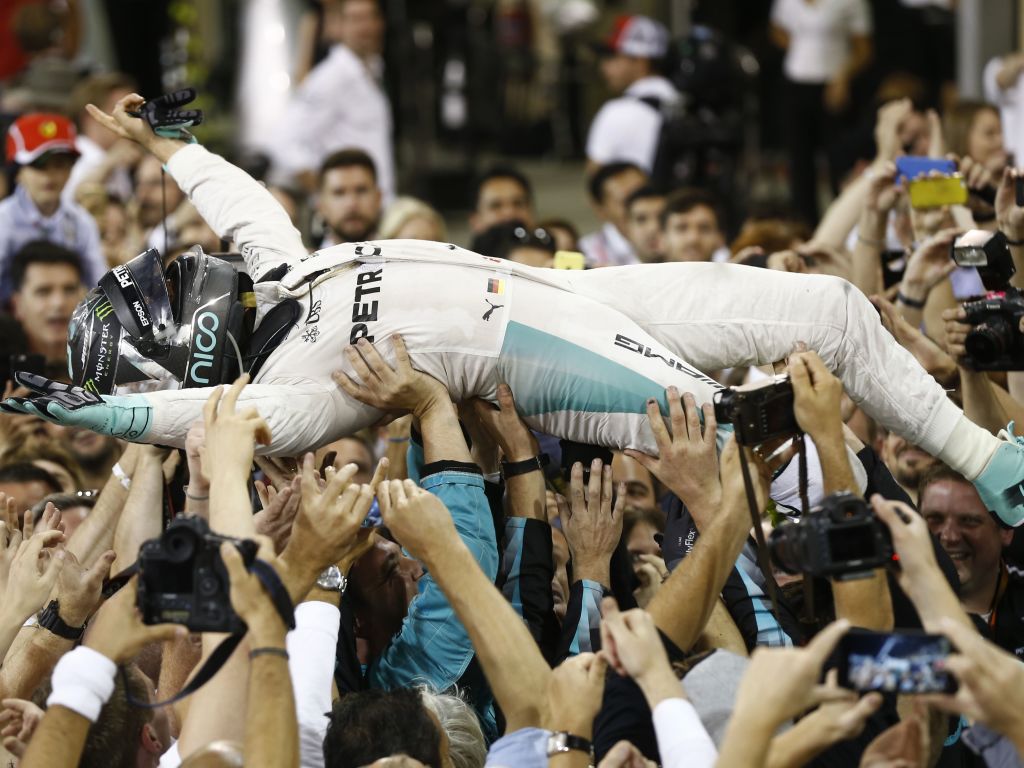 Two years later Hamilton and Rosberg were at it again, and Abu Dhabi would prove to be the decider once more, though this time Rosberg had a 12-point cushion over his team-mate.
Hamilton secured pole and led from the start, and it would lead to one of the craziest F1 moments of the decade as Hamilton slowed considerably to back Rosberg into Vettel in hope that the Ferrari man could make the overtake.
Mercedes' clear instructions to stop would be ignored by Hamilton, though his plan failed to deliver as Rosberg crossed the line P2 behind the Briton to claim his only World Championship crown by five points.
It was a season of scruffy moments and bad luck for Hamilton, but after taking full advantage Rosberg would famously retire from F1 rather than returning to defend his title.
We also saw the emergence of a chap called Max Verstappen in 2016 as he claimed victory on his Red Bull debut in Spain after Hamilton and Rosberg took each other out on the opening lap.
2. 2010
For our runner-up in best season of the decade we skip back to the season which kicked it off, 2010.
There was plenty of excitement coming into it as Michael Schumacher made his return to the sport with Mercedes, while Hispania, Lotus and Virgin arrived to make it a 24-driver grid.
What we also got was one hell of a title battle – Fernando Alonso, Jenson Button and Vettel all claimed victory in the opening three rounds in Bahrain, Australia and Malaysia respectively.
Victory in China made Button the first driver to win two races in the season, before back-to-back P1's for Mark Webber in Spain and Monaco showed he was a contender. It could well have been a hat-trick if it wasn't for his collision with Red Bull team-mate Vettel in Turkey.
And it was in Germany where Ferrari returned to form and Felipe Massa was hit with the famous "Fernando is faster than you" message. It would be an important win for Alonso, but a $100,000 fine was the cost for the Scuderia.
Come the title decider in Abu Dhabi Vitaly Petrov would prove to be the key factor, holding Alonso to P7 when he needed P4 to win the title. Vettel would win the race and in doing so claim his first World Championship by four points.
Incredibly, that was the first time that Vettel had led the standings in 2010.
1. 2012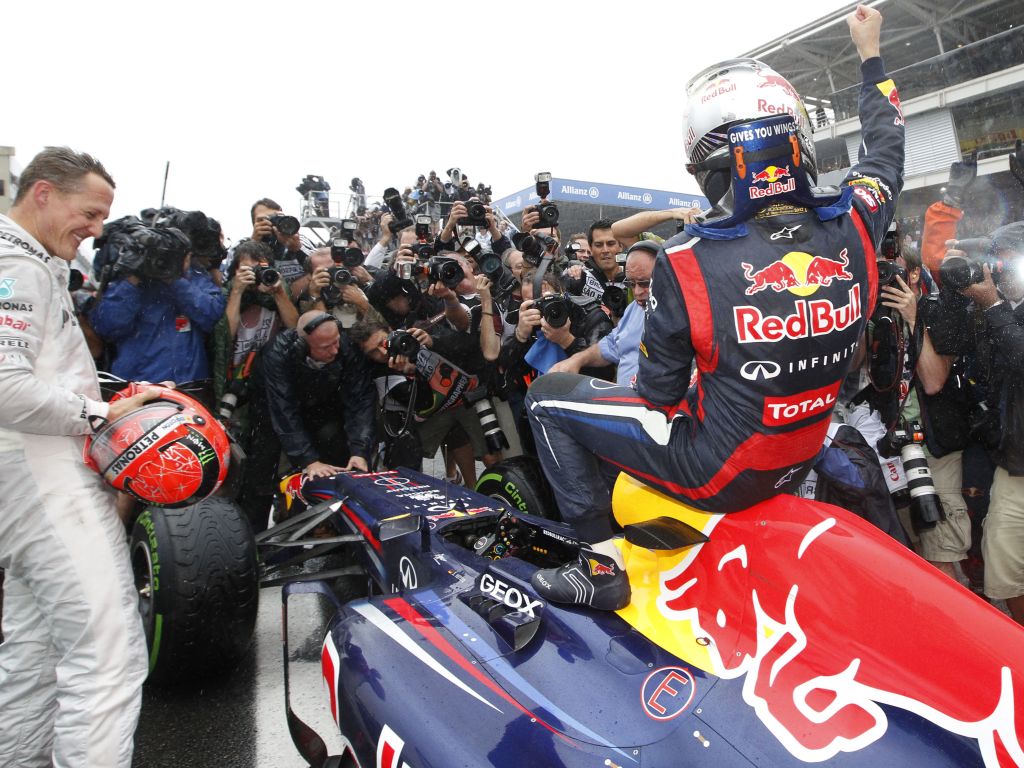 And now we get to the crown jewel – for us 2012 has earned its place as the best F1 season of the decade.
There were many elements that made 2012 the pinnacle, starting with the fact that we saw seven different winners in the opening seven races as Button, Alonso, Rosberg, Vettel, Pastor Maldonando, Webber and Hamilton all placed themselves atop the podium.
This run was a new record for the series with Alonso becoming the first repeat winner at Round 8 in Valencia. As was the number of World Champions starting the season with Vettel, Alonso, Button, Hamilton, Kimi Raikkonen and Schumacher all lining up in pursuit of further glory.
It was also a season of stunning underdog stories like Maldonado's wonder drive in a Williams at the Circuit de Barcelona-Catalunya, while Nico Hulkenberg could have added his name to the list in Brazil under different circumstances.
As it was the season finale came down to Vettel and Alonso, it seemed the changeable conditions had rescued the Spaniard when he made it into the podium spot he needed at Interlagos while Vettel's poor stop relegated him to P12.
But Vettel would fight his way back up to the P7 he needed to clinch the title, before Schumacher allowed his fellow German through into P6. Even a late Safety Car couldn't stop Vettel as he brought his damaged Red Bull after earlier contact with Bruno Senna home to win his third World Championship.
Follow us on Twitter @Planet_F1 and like our Facebook page.