Five reasons why Verstappen and Red Bull shouldn't panic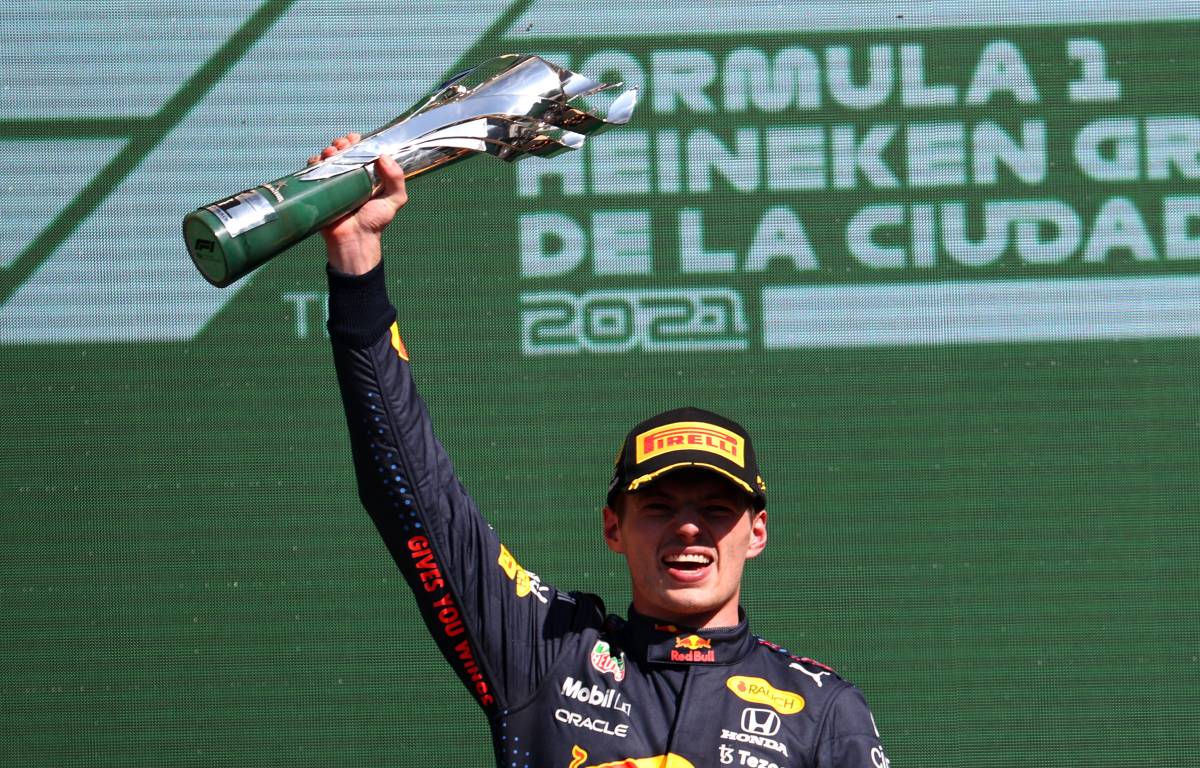 Max Verstappen heads into the final two rounds of the 2021 Formula 1 season nursing an eight-point lead over Lewis Hamilton after the Mercedes driver's consecutive victories in Brazil and Qatar.
For many, the title battle is now too close to call – but here are five reasons why Verstappen and Red Bull should not panic just yet.
Max still has the high ground
As ominous as Hamilton and Mercedes looked in Brazil and Qatar, Verstappen's lead of eight points at this stage is arguably more significant than it first appears.
Even if Hamilton claimed a third successive victory and the fastest lap in Saudi Arabia with his title rival in P2, the pair would head to Abu Dhabi level on points but with Verstappen still in front with nine wins to Hamilton's eight.
Whatever happens in Jeddah it is utterly critical to Verstappen's hopes that he remains on top of the standings, for that will afford him options in the final race.
While Hamilton has won praise across his career for his cleanliness in combat, from the beginning Verstappen has carried the air of a driver with a certain darkness within him.
His tactical foul at Monza – where he stood to lose points to Hamilton if he emerged from the first chicane behind, having been on course to make a sizeable gain before his slow pit-stop – was indicative of a willingness to commit a necessary evil to serve a greater good if the situation demands it.
So let's envisage a scenario in which Hamilton wins in Jeddah before taking another dominant pole position in Abu Dhabi, looking every bit as serene as Interlagos and Losail, with Verstappen scraping a front-row start.
With a no-score for both enough to secure the title, would Max feel the need to intervene and prevent Lewis from sailing off into the distance?
Alternatively, let's imagine Lewis needs Max to finish lower than P2 and tries his 2016 trick of backing his rival into the pack.
Would Verstappen allow himself to be cornered and subjected to punishment for lap after tortuous lap like Nico Rosberg? Or would he refuse to dance to Hamilton's tune and be minded to take matters into his own hands?
Winning the title in those circumstances would forever colour perceptions of Verstappen in the eyes of some, dependant on whether you view calculated contact as an unforgivable crime or simply part of the game.
But as long as he has the high ground, it would be naïve to pretend it is not a tool in his armoury.
Jeddah should be chaotic
Welcome to Jeddah 👋 A first look at the setting for the #SaudiArabianGP pic.twitter.com/HXvzU4g13J

— Red Bull Racing Honda (@redbullracing) November 29, 2021
If you have not yet viewed an onboard lap of the Jeddah street track, go and have a look on YouTube and meet us back here pronto.
Excited yet?
Mostly made up of fast and flowing S-bends, Saudi Arabia's circuit has hints of Baku which, since arriving on the calendar five years ago, has cemented its place as a modern classic.
For all the misgivings over the venue and the event itself, this has the potential to be a highlight of the season and produce a sting in the tail.
It is, of course, possible that the drivers, as they did before Baku's debut race in 2016, will see mayhem coming over the horizon and decide between themselves to keep it sensible – but Yuki Tsunoda and Nikita Mazepin were not around back then.
The high-speed nature of Jeddah unquestionably favours Mercedes and will render wheel-to-wheel racing difficult if not impossible – hence three DRS zones – but it would be foolish to regard Saudi Arabia as a foregone conclusion.
For Verstappen and Red Bull, this will be about first staying out of range of the upper midfield cars and then staying in the hunt, waiting for Safety Cars, restarts and even red flags to provide opportunities.
Hamilton's mistake at the final restart in Baku, where his accidental activation of the brake 'magic' button saw him waste a golden opportunity, demonstrated even he is not immune from being sucked into the madness of 2021.
If the pressure is ever going to tell, it will be now – on the first weekend Verstappen could be crowned World Champion – but he must resist the urge to chase it and wait for the race to come to him.
Form and momentum mean nothing in 2021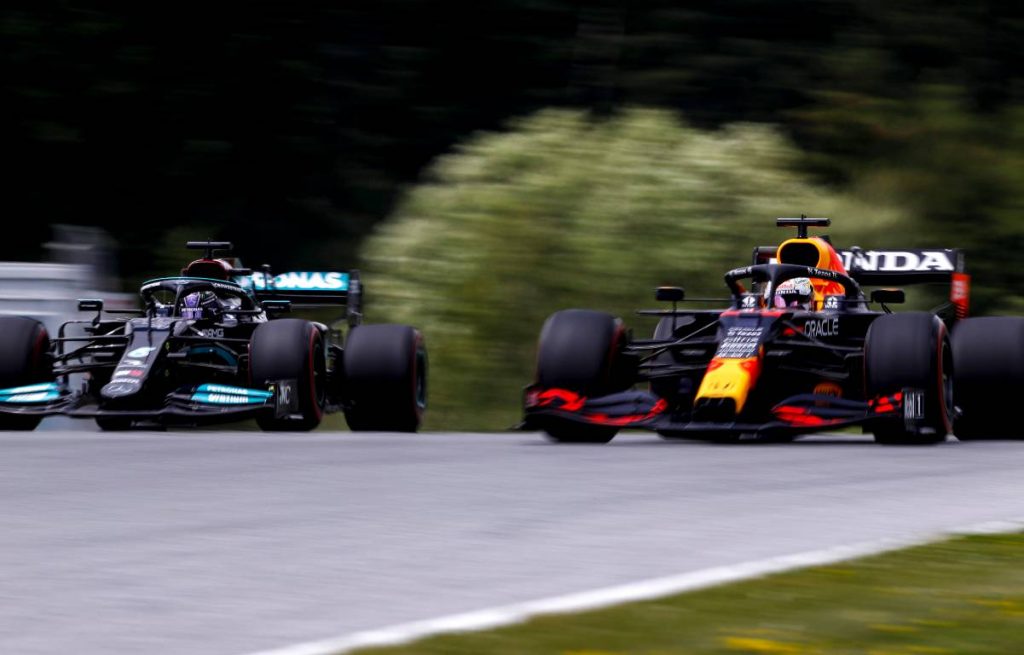 Who is to say Mercedes are favourites for Saudi Arabia anyway? The form between the front-runners has fluctuated so wildly that predictions have become pointless.
This season, Verstappen led comfortably on the high-speed streets of Baku until his tyre failure, ended Hamilton's dominance of Paul Ricard and claimed Red Bull's first pole position at Spa since 2011.
But he also found himself strangely off the pace in Hungary, and in Turkey was unable to keep up with – of all people – Valtteri Bottas in the wet.
More recently, Red Bull were beaten by Mercedes in Mexico qualifying despite the high altitude and Brazil was initially expected to be tight between the teams, yet Verstappen was ultimately blown away by a car thrown out of qualifying.
Increasingly, individual races seem to hinge on which of the two teams can find – or come closest to – the sacred sweet spot on their cars. Mercedes have got the W12 right where they want it in recent weeks, but it remains "a monster of a diva" according to Hamilton himself.
And the renewed expectation accompanying their improved performance brings its own pressure, which Hamilton and Mercedes have not always handled well in 2021.
Mercedes remain vulnerable
Gutted for Valtteri today. 💙

Fought his way through the pack and was in the hunt for a podium when a puncture ruined his race.

Two races to go together, VB. Let's make sure we end the year on a high! 💪 pic.twitter.com/nsXumh2gyP

— Mercedes-AMG PETRONAS F1 Team (@MercedesAMGF1) November 21, 2021
Toto Wolff is worth listening to when he says the engine troubles Mercedes have encountered this year stem from their battle with Ferrari across 2018 and 2019.
Faced with the challenge of hitting what ultimately proved to be a false target, the team exerted themselves to such an extent that certain elements of the organisation snapped.
It is surely no coincidence that problems have surfaced in their first full season without Andy Cowell, who left his role as managing director of Mercedes High Performance Powertrains in June 2020.
The impact of Hamilton's new internal combustion engine in Brazil – where his victory from the back of the sprint grid led to the ludicrous suggestion Mercedes might be tempted to fit a fresh unit and overcome a penalty at each remaining race – underlined there is little fundamentally wrong.
Yet there remains an uncharacteristic vulnerability about Mercedes, with Bottas taking three engine penalties in four races between Monza and Austin and Hamilton also dropping 10 places on the grid in Turkey.
With almost every driver set to have a PU penalty to their name by the end of 2021, the rule limiting each car to three per year is unfit for purpose. But Mercedes – whose customers at McLaren, Aston Martin and Williams have all been penalised in the second half of the season – have more cause for concern than most.
Mercedes have taken a gamble with Hamilton's engine changes, twice opting to replace only the ICE – limiting the severity of his grid penalties in Turkey and Brazil but creating an imbalance in terms of component age.
Remarkably – thankfully – Verstappen and Hamilton are yet to retire with a reliability issue in 2021, but could Mercedes' reluctance to bite the bullet come back to bite them?
Red Bull dominated Abu Dhabi 2020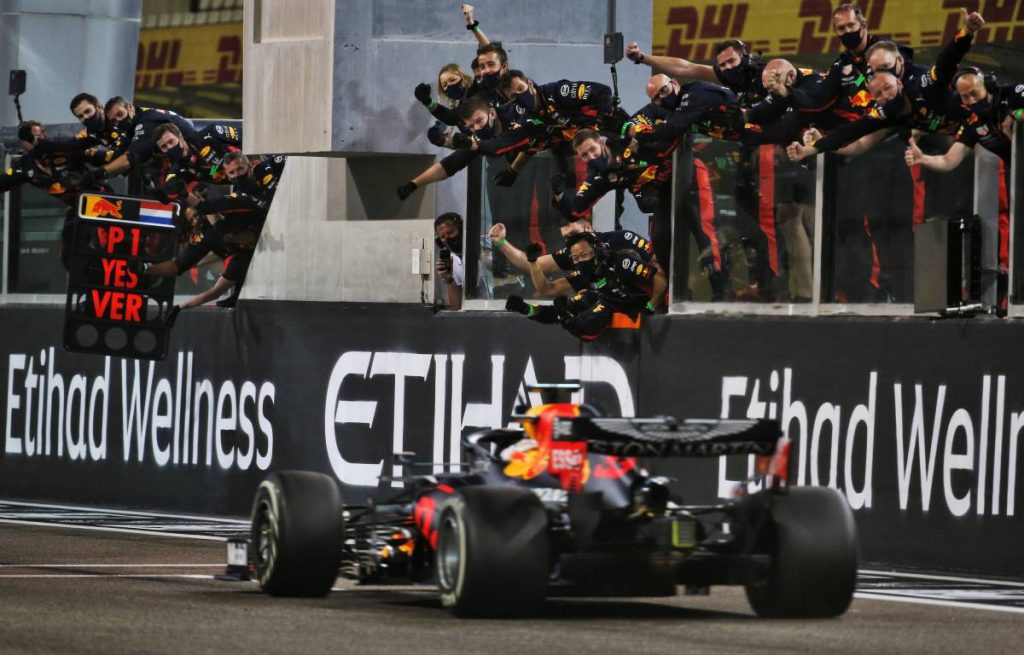 If Verstappen wins the title, last year's Abu Dhabi Grand Prix may come to be remembered as Race Zero of 2021, the day Red Bull realised – with the Covid-enforced chassis carry-over eradicating the risk of over-reaching over the winter – Mercedes could be beaten.
Verstappen led every lap from pole position to take a fine victory by almost 16 seconds from Bottas, ending an unfulfilling 2020 on a high and establishing the foundations for this year's championship challenge.
Having largely fed on scraps in a generation of Mercedes dominance, this was the first real glimpse of the assertive and effervescent Verstappen who has won regularly from the front in 2021.
What is to stop him doing the same again, you ask? Well, potentially two things.
After missing the previous weekend's Sakhir GP with Covid, Hamilton was only passed fit to return on the Thursday evening of Abu Dhabi 2020 and by his own admission was nowhere near his best as he circulated to third in the race.
And that is before we come on to the new circuit layout at Yas Marina, which has dropped the chicane at Turns 5/6 and the untidy collection of corners at the end of the second back straight – two deeply unloved sections of F1 road but, perhaps crucially, right up Red Bull's street.
If the old Yas Marina was too close to call between Mercedes and Red Bull, the track changes may swing it more in the former's favour.
So was the 2020 race merely an illusion, or the very first step on a "simply lovely" journey to World Championship glory?
That will be the key question if Verstappen and Hamilton head to Abu Dhabi for a winner-takes-all decider.
How Verstappen can win the title in Saudi Arabia
Max Verstappen could win the title in Saudi Arabia.