Alex Albon looks likely to keep his seat alongside Max Verstappen for 2021, but is he Red Bull's best option?
The Thai driver did his chances the world of good by claiming his first podium with a P3 finish at the Tuscan Grand Prix.
However, with Pierre Gasly in excellent form himself, and Sergio Perez and Nico Hulkenberg available, the team has a number of options, which begs the question, who would do the best job?
Alex Albon 
If at first you don't succeed, try and 𝘵𝘳𝘺 again 👊 @alex_albon 🏆 #TuscanGP 🇮🇹pic.twitter.com/LyJ1XcTpj8

— Aston Martin Red Bull Racing (@redbullracing) September 14, 2020
Albon is certainly the favourite to partner Verstappen for another year at the least and that's largely due to his performance last time out.
Not only did he finish in P3 thanks to a late move on Daniel Ricciardo, but he also started in P4, just one place down on his team-mate. Granted, he was still four-tenths down, but it's progress and all that Red Bull really want from a number two driver.
If he can continue to deliver at that level until the end of the season, they'll most likely keep him on. He's from the Red Bull programme, has experience now of handling the tricky car that will also be used in 2021 and won't have any issues with Verstappen receiving favourable treatment as the clear team leader.
Before Mugello however, Albon wasn't doing enough to assist the team and his team-mate in the fight against Mercedes, and they need someone who can do so.
If he drops back down to performing at that sort of level again, Christian Horner and co may well be forced to look elsewhere to stay within touch of the German team next season.
Pierre Gasly 
If they choose to do so, Gasly, the man Albon replaced last year, is, on paper at least, the most obvious alternative.
Since being dumped by Red Bull, he has quite frankly seemed a new man back at AlphaTauri. He claimed his first-ever podium finish at the end of 2019 at the Brazilian Grand Prix and went one better this season with a stunning victory at Monza.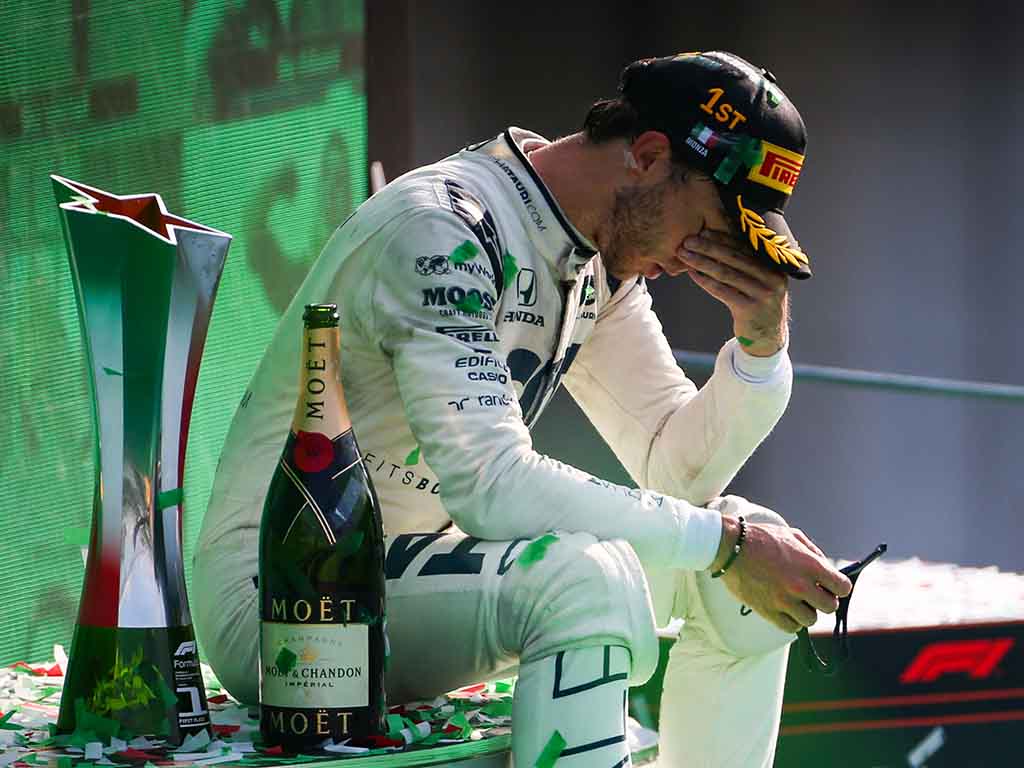 Those results weren't one-offs either. He's been remarkably consistent in 2020, constantly out-performing his team-mate and getting into the top 10 on Saturdays and Sundays in a car that often doesn't have the pace to be there. There's little doubt that he's one of the drivers of the season.
Given how good he's been, you'd think Red Bull would keen to get him back in their car. However, his last stint there wasn't good for either party as he never got to grips with the car and failed to show what he was capable of.
His current form is doing wonders for both him and the sister team. For Red Bull to end that just for the same to happen again would be disastrous for all three.
Sergio Perez
The Mexican has been one of the best drivers in the midfield and one of the most consistent in the sport as a whole for nearly a decade. He excels on race day with his tyre management and wheel to wheel skills and is by no means a slouch when it comes to one lap pace.
On paper, he's the perfect number two driver. Given his experience, he'd be able to handle the tricky car better than Albon, and he'd be closer to Verstappen than the Thai driver is. Considering he's approaching 30 and has been in the midfield for so long, he'd also be happy to play second fiddle just to get the chance to drive a car capable of winning races.
For him to join though, Helmut Marko would have to swallow his pride by hiring a driver outside of the Red Bull programme. The Austrian would most likely view that as a failure on his part, and will therefore be reluctant to do so.
That being said, rumours continue to swirl about the team contacting Perez in case Albon doesn't impress enough, so watch this space.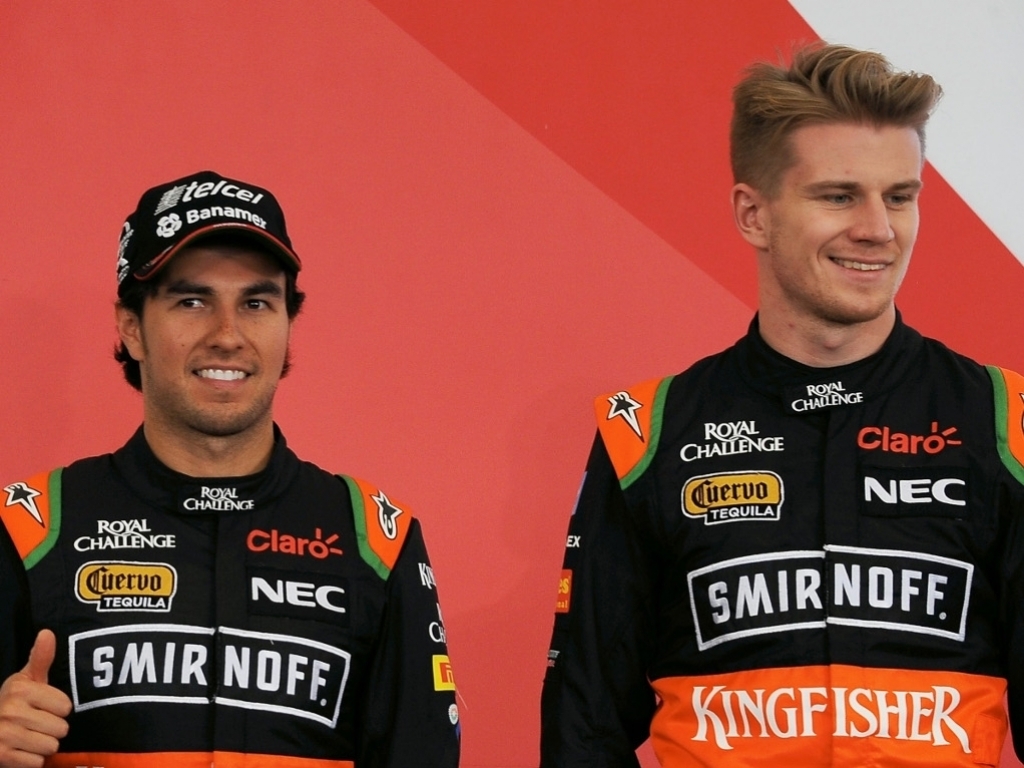 Nico Hulkenberg 
Perez isn't the only midfield master looking for a seat for next season. Also available is his former team-mate, Hulkenberg.
The Hulk proved that, despite being away from the grid for a year, he hasn't lost his touch as he impressed standing in for Perez at two races this season. Before that, he was often a match for Daniel Ricciardo at Renault, the man who enjoyed so much success at Red Bull.
He'd undoubtedly jump at the chance to drive for the team to finally score the first podium of his career. So much so that being the number two man probably wouldn't be an issue for him. What's more, he and Verstappen seem to get on well.
However, it's hard enough to see Red Bull hiring an outsider, and if they do, Perez is probably the first choice considering he hasn't spent a year not driving in F1. We'd love to see Nico in a top car at last, but it probably won't happen.
Verdict 
So, taking all factors into account, what should Red Bull do? Ultimately, it's too soon to say, but two of the aforementioned four stand out.
The first is Albon. If he maintains the pace and racecraft he displayed at Mugello, he ticks all the boxes for Red Bull. Good enough to give Mercedes something to think about from time to time and secure P2 in the Constructors' Championship, not good enough to bother Verstappen, and a product of the Red Bull academy.
Gasly, of course, fits the final criteria and perhaps deserves a second chance given his form. However, he and AlphaTauri have a good thing going, and, with no guarantee he won't have the same issues he had in 2019, promoting him again could destroy his confidence and all the momentum the sister team are building.
If Albon doesn't deliver, Red Bull would be mad not to approach Perez. Quite simply, he's one of the sport's best drivers, and perhaps the best around that would be happy to be a number two driver at a top team. Sure, he'd be an outside hire, but if they want to challenge the juggernaut that is Mercedes, maybe they just need to bite the bullet.
So, in short, it's all in Albon's hands. if he ends 2020 strongly, he's more than earned another year at least. If he struggles, Checo should be the man to fill it.
Finley Crebolder
Follow us on Twitter @Planet_F1, like our Facebook page and join us on Instagram!