Christian Horner thinks his current Red Bull partnership of Max Verstappen and Sergio Perez is up there with their best ever, but how far up are they?
We've had a look at each of the nine full-time team-mate partnerships at Red Bull and ranked them. See if you agree with us:
9: David Coulthard and Christian Klien (2005-06)
Red Bull's first driver line-up was arguably their weakest on paper, with Coulthard having left a front-running McLaren team to start a fresh project in the latter stages of his career.
Christian Klien, meanwhile, was retained after the team took over from Jaguar ahead of the 2004 season, but his Formula 1 career was one that would never really get going in earnest.
Coulthard generally had the better of things, but taking seventh in the Constructors' Championship in their two seasons together, after Jaguar finished in the same positions for three straight years beforehand, the drivers were hardly likely to pull up any trees anyway – so they sit at the bottom of our rankings.
However, DC's podium in Monaco in 2006 did trigger Christian Horner jumping into a pool wearing nothing but a Superman cape, so that's… something?
8: Daniel Ricciardo and Daniil Kvyat (2015-16)
There was a lot of pressure on Kvyat's shoulders as he made the step up to the senior team, following Vettel's shock departure to Ferrari after Ricciardo had outclassed the reigning World Champion in 2014.
The hangover of Vettel's exit coincided with Red Bull producing a slower car in 2015, so their partnership produced the team's worst Constructors' result for seven years.
Kvyat would become the first true victim of the Red Bull ruthlessness to which we've become accustomed in recent years.
The Russian took a podium in China, then had a poor home race at the following outing, then he was swept aside for some teenager named Max Verstappen as he was demoted back to Toro Rosso.
It's almost as if Red Bull were looking for an excuse to get Verstappen into the top team…
7: Max Verstappen and Pierre Gasly (2019)
The shortest partnership on this list, and possibly the most one-sided as well.
Like Kvyat before him, Gasly was drafted in to fill a sizeable hole in the team left by Ricciardo, which will only have added to the weight upon him by already having to line up alongside Verstappen.
In truth, the Frenchman was never able to compete with his team-mate, which doesn't make for a strong overall pairing – and he was quickly demoted back to Toro Rosso after just 12 races.
Thankfully, though, Gasly managed to surge back to form and, ironically, has been more successful at the junior team than he was with the senior squad. Work that one out.
Check out all the latest Max Verstappen merchandise via the official Formula 1 store
6: Max Verstappen and Alex Albon (2019-20)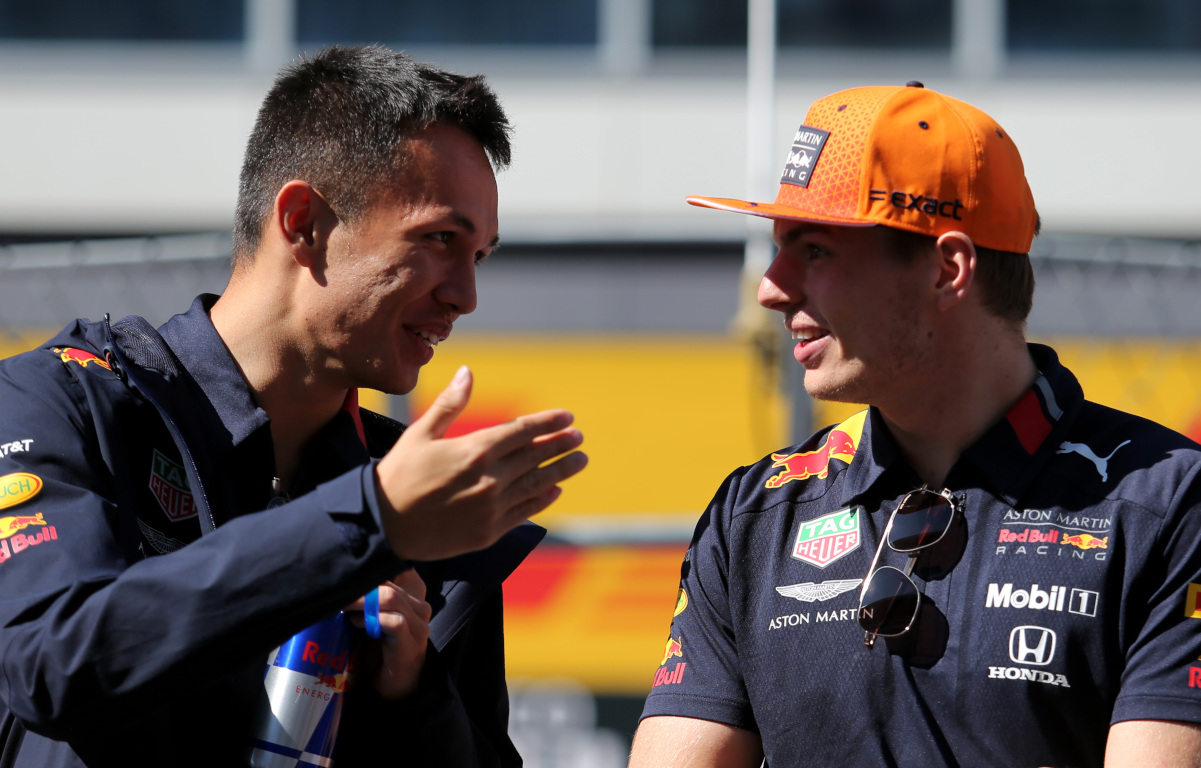 Goodbye Pierre Gasly, hello Alex Albon.
Taking over from the Frenchman as the next driver in the queue to try and match Verstappen in equal machinery was another Red Bull junior to impress with Toro Rosso, and things appeared to start well for Albon.
He had a string of steady finishes for the rest of the 2019 season while Verstappen kept gunning for podiums and wins, but 2020 proved to be a slightly different story.
To credit Red Bull, they were not trigger-happy in the sense of replacing Albon in the season, to give him as much time as possible to prove himself within the team.
Ultimately, though, he couldn't be enough of a rear gunner to justify an improvement in the overall strength of the partnership within the team, having finished with less than half of his team-mate's points tally in 2020.
Having said that, seeing your eventual replacement in an inferior car finish above you in the standings, while he was trying to put himself in the shop window, wouldn't have helped Albon's cause either…
5: David Coulthard and Mark Webber (2007-08)
If not Red Bull's most successful partnership, Coulthard and Webber were probably one of their most solid – and popular, to boot.
The cars didn't help their cause, though. In their two seasons, Coulthard and Webber recorded a whopping 22 retirements between them, compared to just 18 points finishes…
No matter, as having such experience paired together will have undoubtedly helped the team progress within and set a platform for what would suddenly be a jump forward in competitiveness.
4: Max Verstappen and Sergio Perez (2021-Present)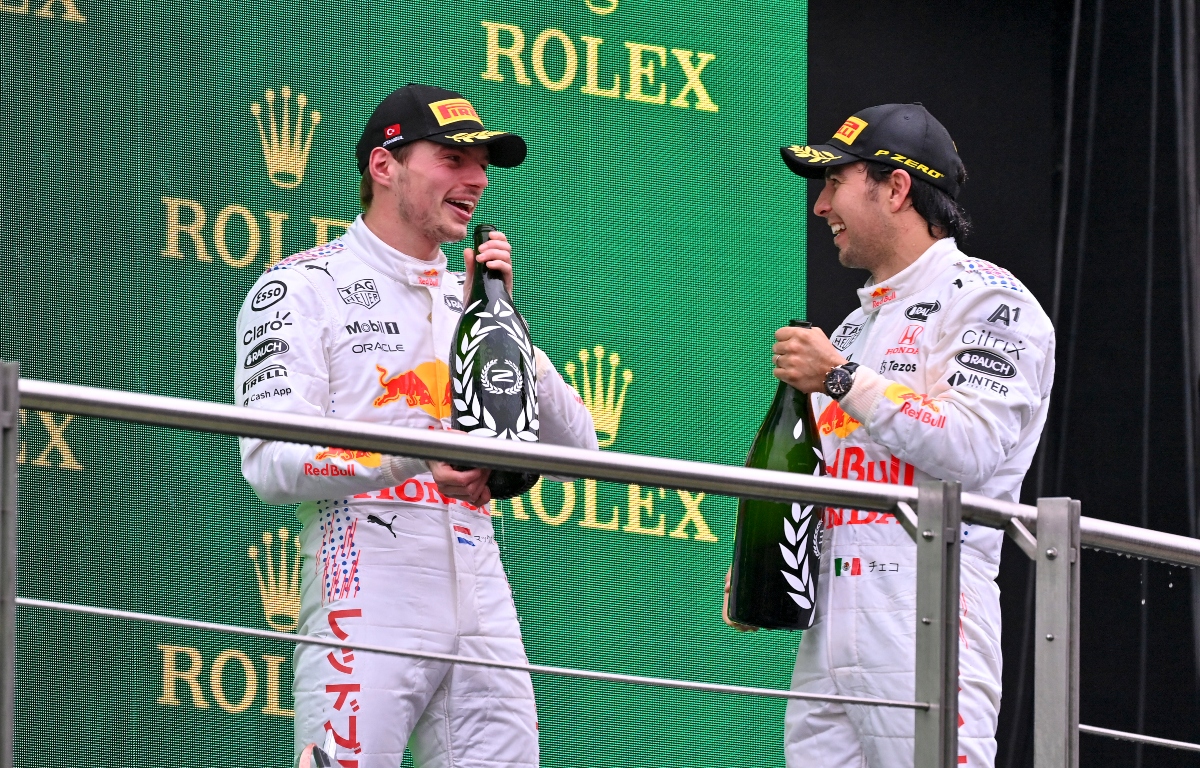 Now, for the current partnership.
Perez still appears to be suffering from SRBSS (Second Red Bull Seat Syndrome. We'll work on a better name later…), where for one reason or another, he cannot hook the car up over the course of the weekend in the same way as Verstappen can.
What differentiates Perez from Gasly and Albon before him, however, is that he's been able to make better recoveries through the field, and pick up the pieces to help the team on more occasions. Picking up the victory in Baku after Verstappen's tyre blowout and blocking against Lewis Hamilton in Turkey are moments of gold-dust that the team need.
Qualifying still remains a big concern, though, and the Mexican admits he needs to perform better on Saturdays to become a bigger factor on Sundays.
Horner thinks that their current duo is up there with their best team-mate pairings, but they sit outside the top three by our estimations.
3: Daniel Ricciardo and Sebastian Vettel (2014)
Put quite simply, not many people – possibly least of all Sebastian Vettel – would have predicted how the 2014 season would have gone.
Unlike his compatriot, Daniel Ricciardo took the fight straight to the four-time reigning World Champion straight out of the box at Red Bull, which led not only to some fascinating races, but to how Vettel would react.
The cars had changed completely and, where Ricciardo flew out of the traps, Vettel could not. The Australian took three victories and finished a whopping 71 points ahead of his esteemed team-mate, who jumped ship to Ferrari for 2015 in place of Fernando Alonso.
Given that record and quality in the team at that time, it was difficult to ignore Ricciardo and Vettel towards the top of these standings.
2: Daniel Ricciardo and Max Verstappen (2016-18)
Getting into the Red Bull for the first time without testing it, then going out and winning on the Sunday is something which shows Verstappen is probably quite good at this driving lark.
What's more, in Ricciardo, they had a driver who showed himself to be on the Dutchman's level throughout their time together overall – finishing ahead of his younger team-mate in the standings in both 2016 and 2017, before Verstappen edged ahead.
Were there moments of tension? Of course. Colliding in Hungary and Baku didn't do much to endear themselves with their team, but their combined speed to compete with Mercedes and Ferrari in the way they were able to shows how strong they were together.
But in the same way Vettel left, did Ricciardo do as Horner said he did and "ran away from a fight" when he moved to Renault? Hard to say. But Verstappen's speed was enough to make anyone uncomfortable – just ask his other team-mates since.
1: Sebastian Vettel and Mark Webber (2009-13)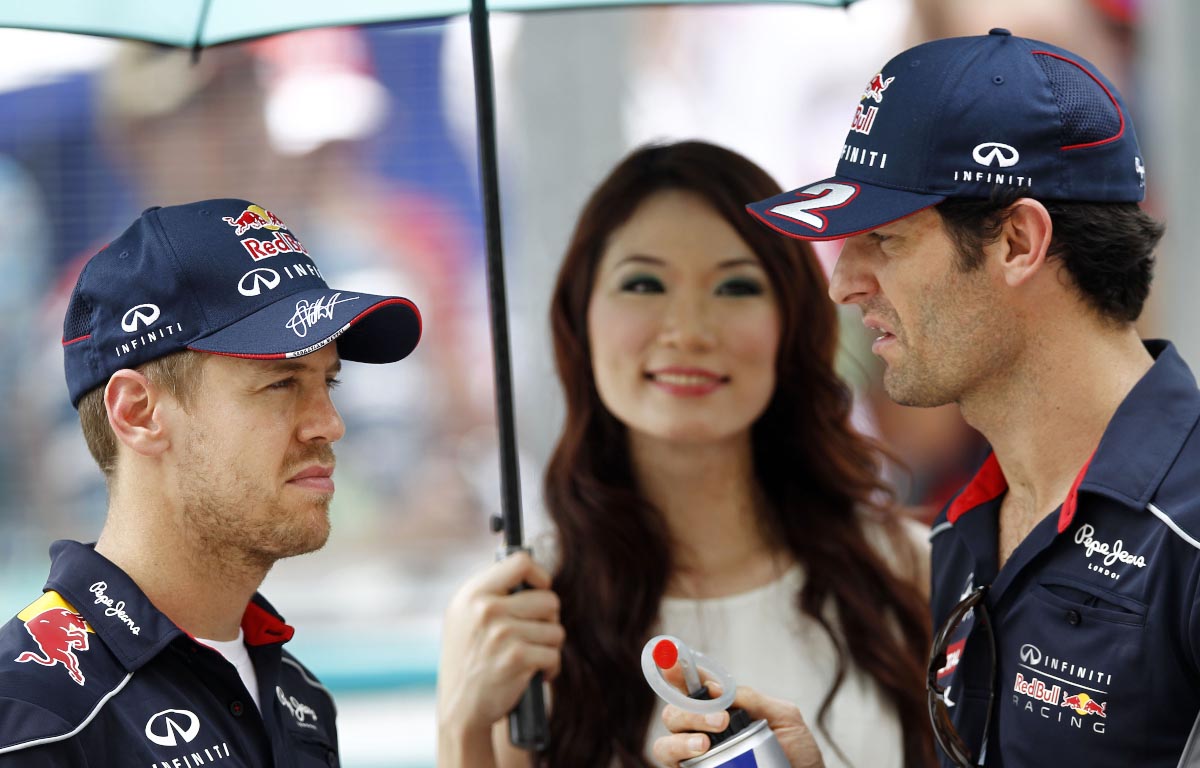 The longest and most successful driver pairing in the team's history surely had to come out on top, right?
With 47 victories in their time as team-mates (38-9 in favour of Vettel), the team had a strong car, a clear team leader and a "not bad for a number two" driver in their ranks, Red Bull's dominant period in Formula 1 came with two sets of extremely capable hands behind the wheel.
Of course, Webber's distaste with Red Bull's apparent favour towards their junior driver was bubbling under the surface for a while, but the infamous 'Multi-21' saga pushed that relationship to breaking point – although the two have long since made up.
Four Drivers' and Constructors' titles and a testy relationship for fans to enjoy from the sidelines, what's not to like?