Red Bull's title charge may be over before it's begun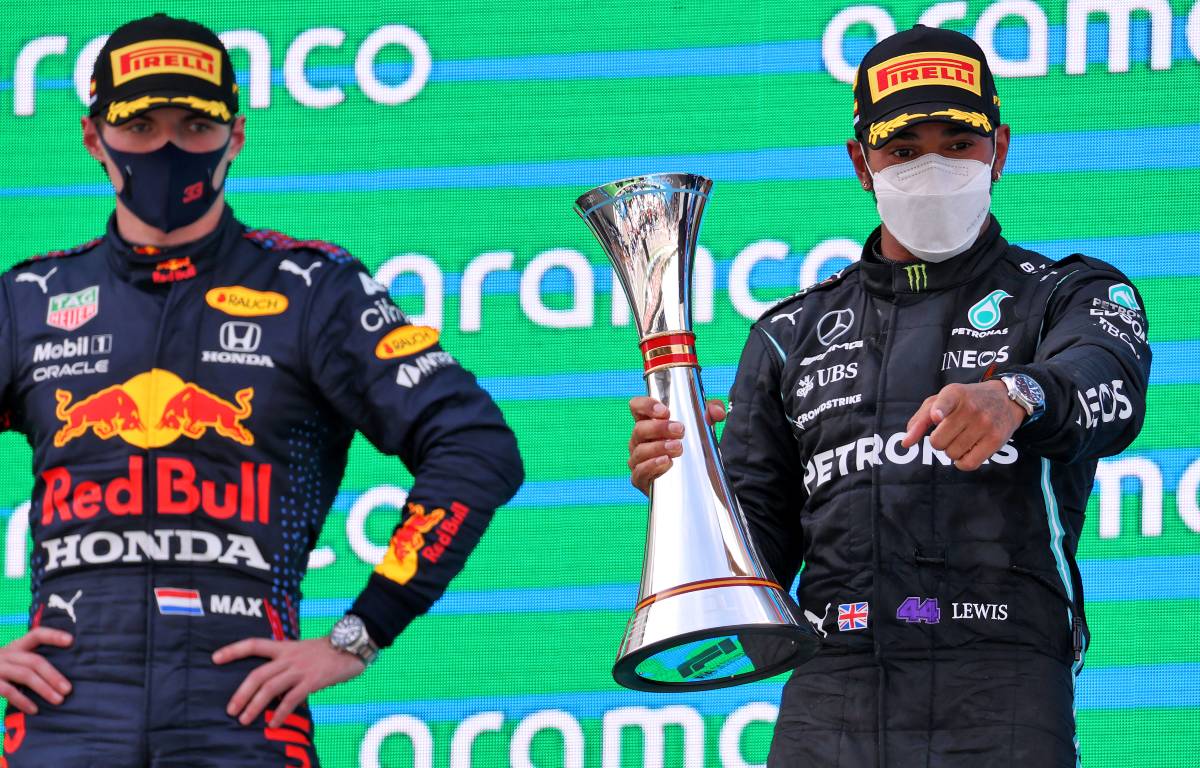 Formula 1 has all the potential it needs for 2021 to be a vintage year – but are Red Bull stopping it from delivering on that promise?
Massive hype has built up ever since pre-season testing in mid-March, when Mercedes struggled and Red Bull looked the class of the field.
This was the season, it was said, when we could enjoy a true head-to-head fight all year long between two teams and four drivers in which every race win, every point, would matter.
But is that battle in danger of being declared over before it has barely even begun?
Four races have passed, three of them have had the same finishing order on the podium – Lewis Hamilton, Max Verstappen, Valtteri Bottas.
Two Mercedes drivers sandwiched by a Red Bull rival, whose team-mate was way back down the road. It sounds like 2020 all over again. However, this year it is different.
That is because Red Bull now have a car with which they can seemingly challenge for victory at every race, and Verstappen has had his chances to win all four grands prix this year rather than just the one at Imola which produced the trickiest conditions.
Yet the Dutchman has failed to make those opportunities count, basically because Red Bull are not putting together the cohesive all-round performance for which Mercedes are renowned – and which has brought them seven straight World Championship title doubles.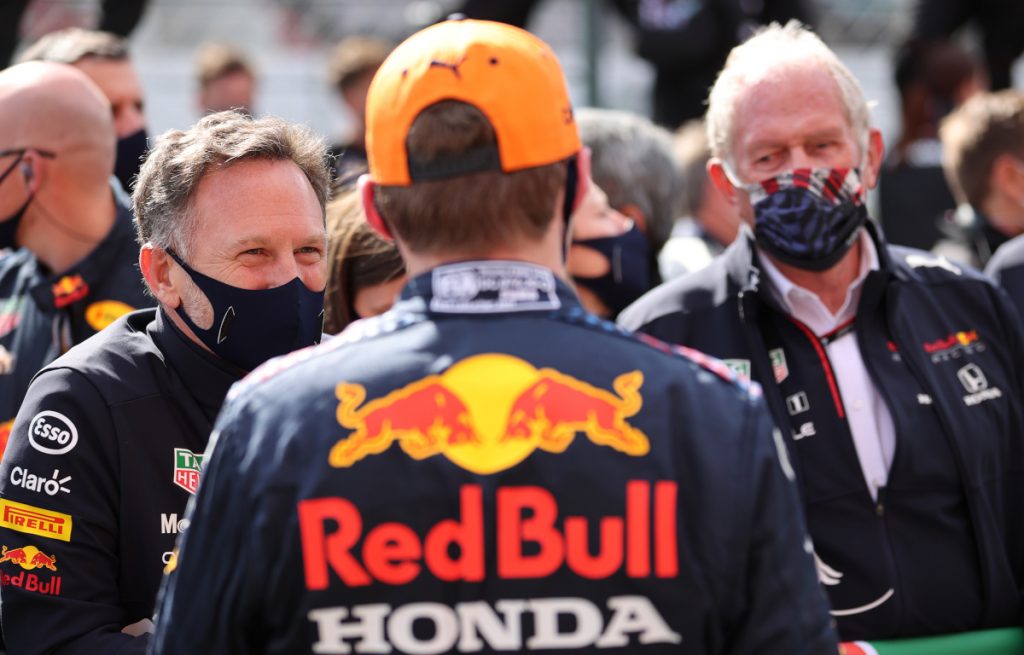 Red Bull merchandise is available to purchase now via the official Formula 1 store
Christian Horner knows his team need a near-perfect campaign if they are to fully reap the rewards of their improved car in the last year of full support from Honda.
Here's what the Red Bull team principal said after Verstappen's win in race two at Imola: "It's about getting it right on the day, not making mistakes, developing the car efficiently within the budget-cap rules and getting the most out of each weekend.
"We will try to put as much pressure on Lewis in his title defence as we possibly can. If the next 21 races are as exciting as the first two, it's going to be an epic season."
The second two races of 2021 have not been as exciting as the first two, although the Spanish Grand Prix was absorbing as the latest Hamilton-Verstappen tussle unfolded.
However, the way in which the outcome at Barcelona was resolved highlighted what appears to be still a significant gap between Mercedes and Red Bull.
Which is, namely, that Mercedes invariably find the solution to the puzzle. They have a super-fast car, a brilliant senior driver and, crucially, the right people in the garage and on the pit wall to devise the strategies that Hamilton can execute to perfection.
It's guile, nous, knowhow, call it whatever. An X-factor. It's quite simply that extra few per cent that turns the very good into the best.
Of course, Red Bull had it at one time, when they and Sebastian Vettel won four consecutive World Championships from 2010-13. So how do they return to that level?
With a car that is right up there with the Mercedes and a driver for whom Hamilton has full respect, it's all about eliminating the little errors that are proving so costly.
The overtake for the win in Bahrain that exceeded track limits; further track-limits infringements in Portugal that cost Verstappen pole position and the fastest lap; pit-stop confusion in Barcelona, where Verstappen came in a lap early, and too passive a strategy after Hamilton's surprise second tyre change.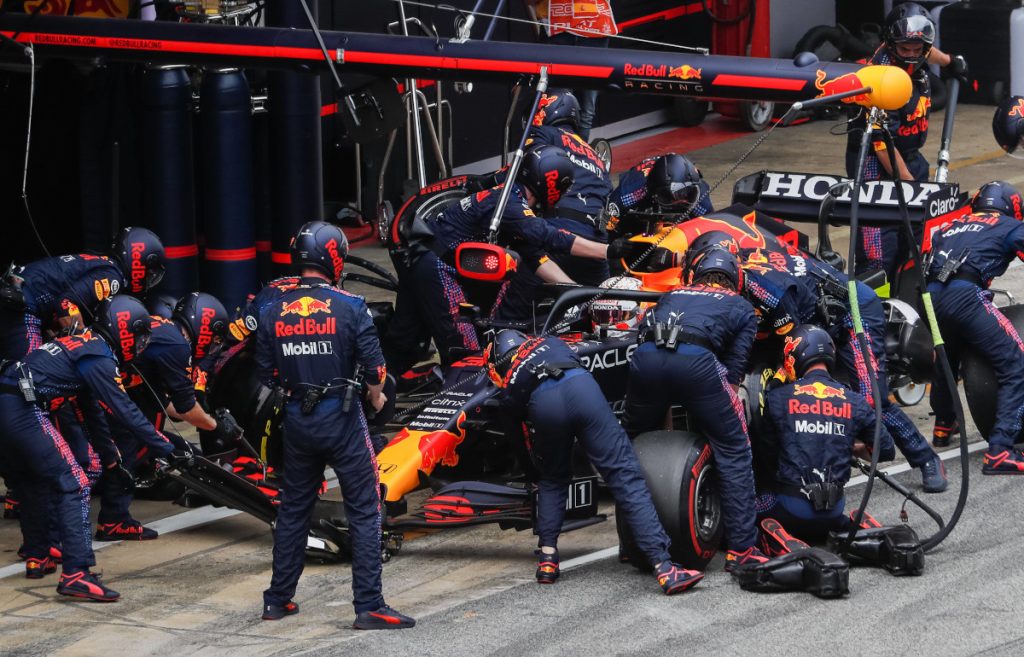 All of those issues, which are not major blunders in the grand scheme of F1, have made life easier for Mercedes in races where minor details have become more important with the top two cars and drivers so closely matched.
Hence it's 3-1 to the reigning World Champions heading to Monaco.
As far as the Constructors' World Championship goes, there is also the Sergio Perez conundrum.
Putting the Mexican in the second Red Bull was clearly not a mistake, but Perez freely admits it is taking him longer than anticipated to get used to the car. Consequently, he has not yet been in a position to challenge Bottas during a race, let alone Hamilton.
Ferrari's Charles Leclerc and McLaren's Lando Norris, admittedly each with two years' more experience than Perez with their team, are ahead of him in the standings.
Even though, from where we were after pre-season testing, the pendulum has most definitely swung towards Mercedes, there is some good news for Red Bull.
There could still be 19 more races this season and Verstappen only trails Hamilton by 14 points – considerably less than one DNF. They will hope the calendar remains intact as far as possible, especially towards the end of the year when Red Bull are traditionally the stronger in terms of car development.
But the main task for Horner, Verstappen and co has to be a clean bill of health from their side, cutting out the errors and trying to beat Mercedes at their own game – by delivering faultless weekends and inspired race strategies with very few exceptions.
That is what we all want to see, in order for the 2021 season to fulfil everything it has to offer.
Over to you, Red Bull.
Jon Wilde
Follow us on Twitter @Planet_F1 and like our Facebook page