How Red Bull helped Tsunoda down path to redemption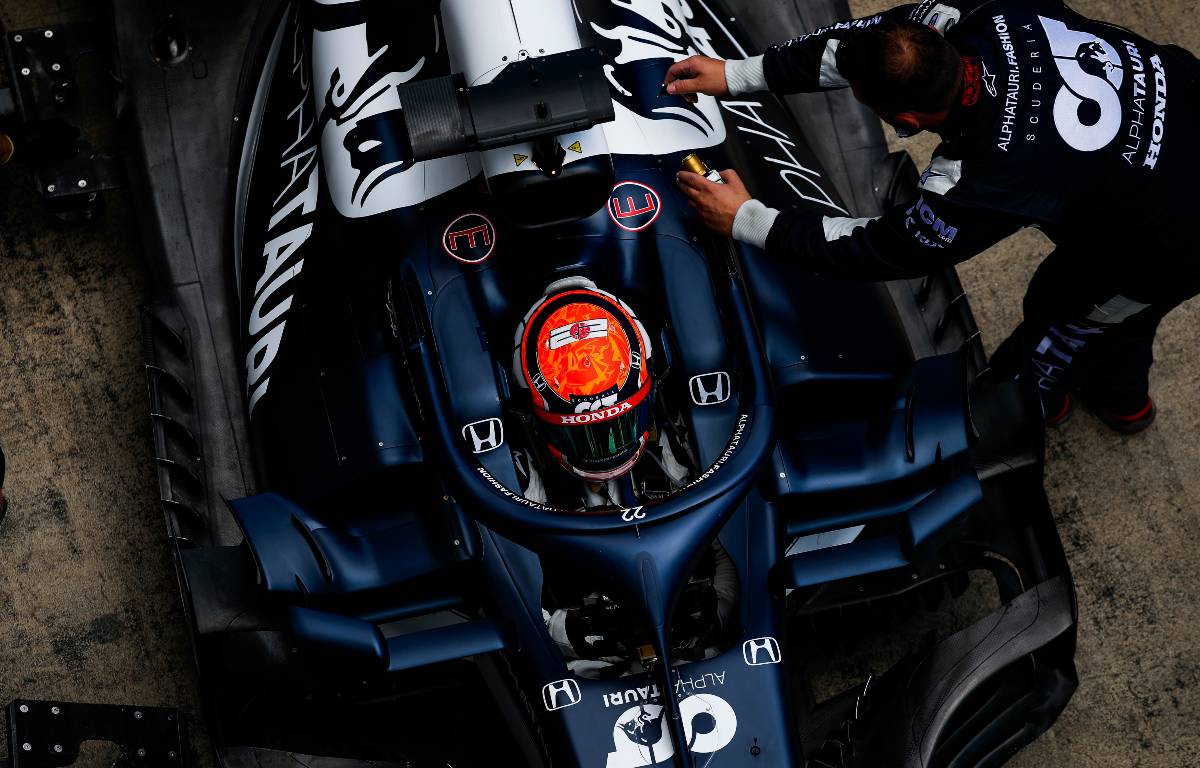 As the world watched the final lap of the Abu Dhabi Grand Prix with a strange and unsatisfying mixture of awe and horror, a little further down the Formula 1 field – away from talk of a stolen title and rogue race directors – a redemption story was nearing completion.
Having outqualified AlphaTauri team-mate Pierre Gasly for the first time in 2021, Yuki Tsunoda was enjoying the race of his life and preparing to make new acquaintances, restarting behind the Ferrari of Carlos Sainz and the Mercedes of Valtteri Bottas.
When young drivers representing relatively unglamorous teams find themselves in such lofty positions and in esteemed company, there is sometimes a tendency – call it competitive vertigo – to know one's place, to consolidate what they have and refrain from interfering with the top teams.
But F1's pocket rocket?
A charming innocence, evident both on and off track, had been the defining characteristic of Tsunoda's rookie year and having pitted for soft tyres behind the Safety Car, like Max Verstappen, it wasn't about to leave him with one lap to go.
He didn't see colour and, as such, wouldn't be intimidated by the scarlet red of the Scuderia nor the black and teal of Bottas' Merc.
So he went for it at the end of the first long straight into Turn 6 with a brave, late lunge not unlike the move he attempted on Lance Stroll in Brazil, which left him with a broken front wing and a 10-second time penalty for good measure.
The difference here was that he was racing with seasoned professionals and Bottas, to his credit, saw it coming, hopping aside at the last possible moment to leave just enough room.
Tsunoda's reward? A career-best fourth-place finish and a boost of confidence to sustain him over the winter.
absolutely sending it on the final lap of the 2021 season 🔥 what a move @yukitsunoda07!!

— Scuderia AlphaTauri (@AlphaTauriF1) December 16, 2021
Although mistakes punctuated his performances until the very end – in his excitement after the Bottas pass he downshifted from fifth to fourth under acceleration, putting Gasly on his tail on the following straight – this breakthrough result reflected the progress Tsunoda made in the second half of 2021.
Having almost gone out of his way to find trouble in the early months of the year, crashing out of qualifying at Imola, Baku and Paul Ricard, Tsunoda reached Q3 in all but one of the final seven races, culminating in his outperformance of Gasly on Saturday in Abu Dhabi.
If it is true that no driver in recent memory has tested the tolerance of Red Bull's senior management as often – Christian Horner's claim in Mexico that his drivers had been "Tsunoda'd" in Q3 hinted he, with a World Championship to win, was prepared to see him become collateral damage – it is also true that no driver has been afforded so much patience.
That, perhaps, is the great benefit of Tsunoda's background as a Honda protégé against the backdrop of Red Bull's blossoming relationship with the Japanese manufacturer, which was key to ending their eight-year wait for a title and will continue in some form for the years to come.
Indeed, the decision to promote Tsunoda to AlphaTauri for 2021 – rather than return Alex Albon to the junior team as they did previously with Gasly and Daniil Kvyat in 2019 and 2016 respectively – screamed of a desire within Red Bull to honour Honda and their contribution to the team's resurgence.
For a regime notorious for chewing up and spitting out underperforming drivers, the willingness to make it work with Tsunoda – the sense of duty to protect and take good care of Honda's chosen one – revealed an emotional intelligence few would associate with the likes of Red Bull advisor Helmut Marko and AlphaTauri team boss Franz Tost.
.
In June, and without a point since his debut in Bahrain, Tost – recognising the need to keep the self-confessed "lazy b*stard" on as tight a leash as possible – revealed the team had relocated Tsunoda from the UK to near their factory in Faenza, the Japanese driver ordered to follow a daily routine personally organised by him.
"Gym, engineering meetings, English lessons, repeat" is not exactly t-shirt material but it did form the basis of Tsunoda's schedule from that point, with the 21-year-old telling Italian publication Autosprint in December the extra focus that came with his move to Italy aided his preparation immensely.
Later, ahead of November's Mexico City GP, Tost confirmed Albon had been mentoring Tsunoda across the second half of the season, with Tsunoda actively encouraged to ask questions of Verstappen's former team-mate.
With Albon returning to a full-time race seat with Williams this year that avenue has now closed, but as he celebrated Verstappen's title triumph as if it were his own at Yas Marina, perhaps there was a sense his work here – with Tsunoda – was done.
Tsunoda was not alone when he admitted he was "a bit surprised" to have secured a contract extension with AlphaTauri because he couldn't stop crashing, but Red Bull's eagerness to persevere with him was not only a reflection of the strength of their relationship with Honda but their faith in his innate ability.
Abu Dhabi was the first real glimpse of what he can be capable of when he strings a complete race weekend together, proof there is gold to be had if he and Red Bull keep on digging and if he can consistently combine with Gasly to form one of the most productive and potent partnerships on the grid.
If Tsunoda struggles to take the next step in 2022, it won't be down to a lack of support.