Why Red Bull must overcome being their own worst enemies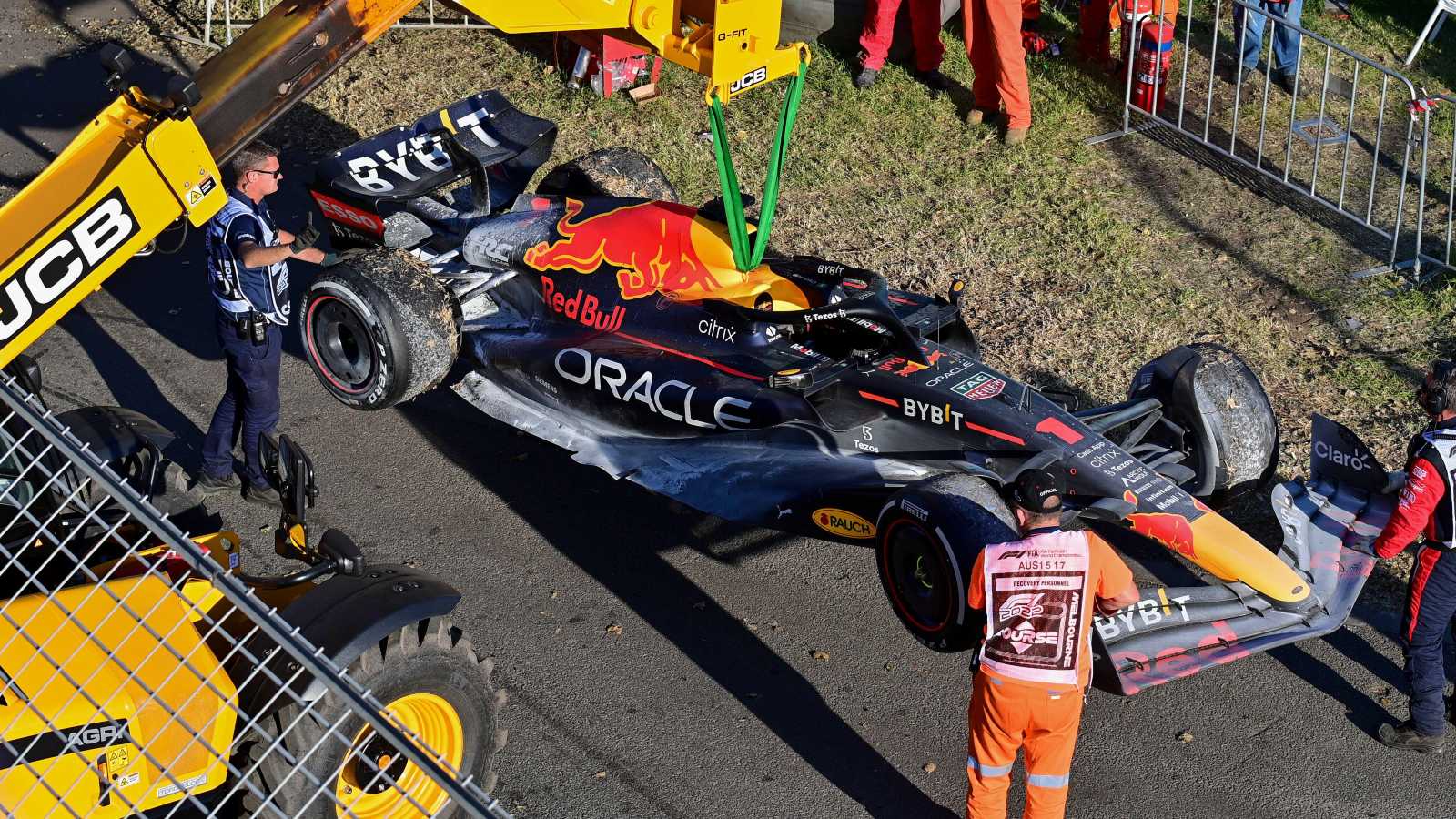 Max Verstappen's victory in the recent Miami Grand Prix may have looked relatively routine, but beneath the surface it was one of the most hard-fought wins of his Red Bull career.
The difference on this occasion was that Verstappen's fight was not against a formidable foe – Lewis Hamilton in a Mercedes or Charles Leclerc in a Ferrari – but against the frailties and fragilities of his own team.
The reigning World Champion carried the look of a weary man for much of the Miami weekend, increasingly irritated by Red Bull's habit of, in his words, making life "super difficult for ourselves" in 2022.
Verstappen had been limited to just 15 laps across the two Friday practice sessions in Florida, a gearbox change and hydraulic issue costing him valuable track time at F1's newest venue.
So when the time came to push his RB18 to the limit at the climax of qualifying, Verstappen lacked both the necessary confidence in the car and knowledge of the circuit to compete evenly for pole position.
Just like that, another little gift was handed to Leclerc and Ferrari.
Verstappen's recovery from his poor preparation – passing both Ferraris within the first 10 laps to build a comfortable lead and then defending that advantage when the Safety Car left him vulnerable to Leclerc on cold tyres – made it one of the finest of his 23 grand prix victories to date.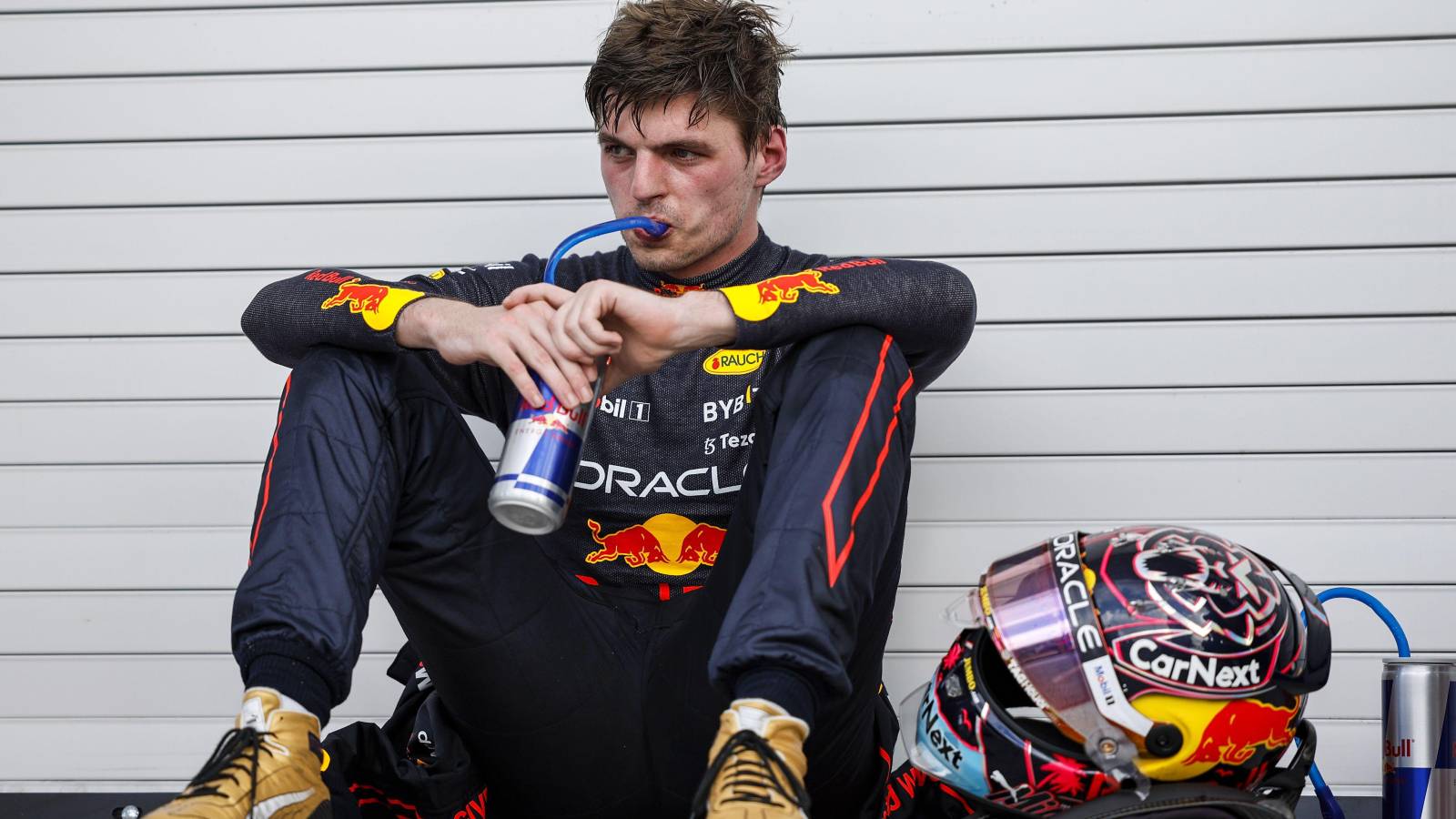 Yet even as he celebrated his 'comeback' win Verstappen, on a day his team-mate Sergio Perez suffered Red Bull's latest reliability scare, was insistent his weekend could – should – have been so much more straightforward, and he challenged Red Bull to eradicate their problems.
"We still have issues we have to solve," he said. "We are quick but, as you can see, my Friday was terrible, which was not great if you want to have a good weekend. Also I think Checo had a few issues in the race, so we have to be on top of that. We have a lot of potential, but we need to make sure it's reliable.
"We just have to nail down a really positive weekend without issues. I think of course in Imola [the previous race] we had that but it's still a bit of a hit and miss, too much."
Hit and miss indeed. Victory in Miami continued Verstappen's trend of winning every race he has finished in 2022 following his previous triumphs in Saudi Arabia and Emilia Romagna.
And were it not for his retirements in Bahrain and Australia, where he was running P2 at the time of his DNFs, he would currently hold a lead of 17 points over Leclerc after five races rather than being 19 behind.
If it is true that titles are won and lost on the strength of a driver's bad days, Verstappen's lows have been infinitely worse than those of Leclerc, who would have finished on the podium at every race so far were it not for a late spin at Imola (and even then he used the remaining laps to limit the damage, recovering from ninth to sixth).
While other drivers may seek to protect their teams nursing clear weaknesses Verstappen – as the point around which Red Bull's world revolves – has more than enough credit in the bank and can be relied upon to deliver at every single race, his leading by example giving him the licence to be brutally and unflinchingly honest.
He has been hard on them, most memorably in the immediate aftermath of Melbourne where he conceded he wasn't even thinking about the title and described Red Bull's struggles to finish races as "frustrating and unacceptable."
With Mercedes, Constructors' Champions for the last eight years, having taken themselves out of the equation with their porpoising-prone car concept in 2022, Verstappen will be well aware of the scale of the opportunity opening up before his team.
Having ended Hamilton's run of Drivers' titles last season, Verstappen and Red Bull potentially have the chance to enjoy an era of their own, with the re-emergence of Ferrari under this year's new regulations making the Scuderia an unwelcome irritant in Red Bull's grand plans.
The stars very much aligned for Red Bull in 2021 when, in what was their final year of their official partnership with Honda, the team set an incredibly high standard in terms of performance, operations and reliability.
Nothing less than perfection was required to overcome the Mercedes machine – and even then Verstappen was left requiring a miracle, in the form of a rogue race director, to secure his first title.
Yet while Michael Masi's handling of the Safety Car in Abu Dhabi will be condemned forevermore, across the season Verstappen and Red Bull were simply a more agile, lively and potent partnership than their rivals, whose wastefulness at various points aroused an air of vulnerability.
The same cannot be said so far this year, and the danger is that unless their issues are quickly and completely resolved Red Bull run the risk of adopting the Mercedes role of 2021 – always swimming against the tide to some degree and struggling to generate sustained momentum.
It has been said that Verstappen, after his consecutive wins at Imola and Miami took 27 points out of Leclerc's lead, now has the momentum in the title race. Yet that momentum can so easily be lost with yet another problem at an inopportune moment, making their task tougher than it necessarily needs to be.
And after becoming accustomed to the taste of success last season, Verstappen now expects, and deserves, better.
The biggest threat to Red Bull's title hopes right now? It's not Ferrari and Leclerc, but themselves.
Red Bull to keep turning the screw on Ferrari?
Red Bull now appear to have the fastest car, and they need to make that count in Spain.